American Cruise Lines' bold decision to build a 12-ship fleet of catamaran-style vessels came after seeing sharp growth in demand for its small-ship sailings and identifying a niche it could carve out of the U.S. domestic cruise market. 
The line described the class of 109-passenger vessels as a "hybrid" of its river and expedition vessels, combining the upscale features found on its riverboats with a swim platform with kayaks and a tender for exploration via Zodiac craft. 
It settled upon the unique design for the new class in order to go places that larger ships, including its current vessels, can't access.
CEO Charles Robertson said he was looking for three qualities in a new type of vessel: small enough to get into tiny New England harbors, draft shallow enough for the Intracoastal Waterway along the East Coast, and stable enough to run coastwise routes in the Pacific Northwest and Alaska.
The twin-hulled catamaran "was the only way to check those three boxes of small, stable and shallow," Robertson said. 
He envisions not the sort of expedition itineraries in the poles or the Galapagos but those that add an adventure element to the sort of sailings American Cruise Lines has always offered and will appeal to its loyal passenger base.
For example, a morning may be spent kayaking off a beach in Florida that can only be reached by boat, followed by a visit to a small town nearby in the afternoon.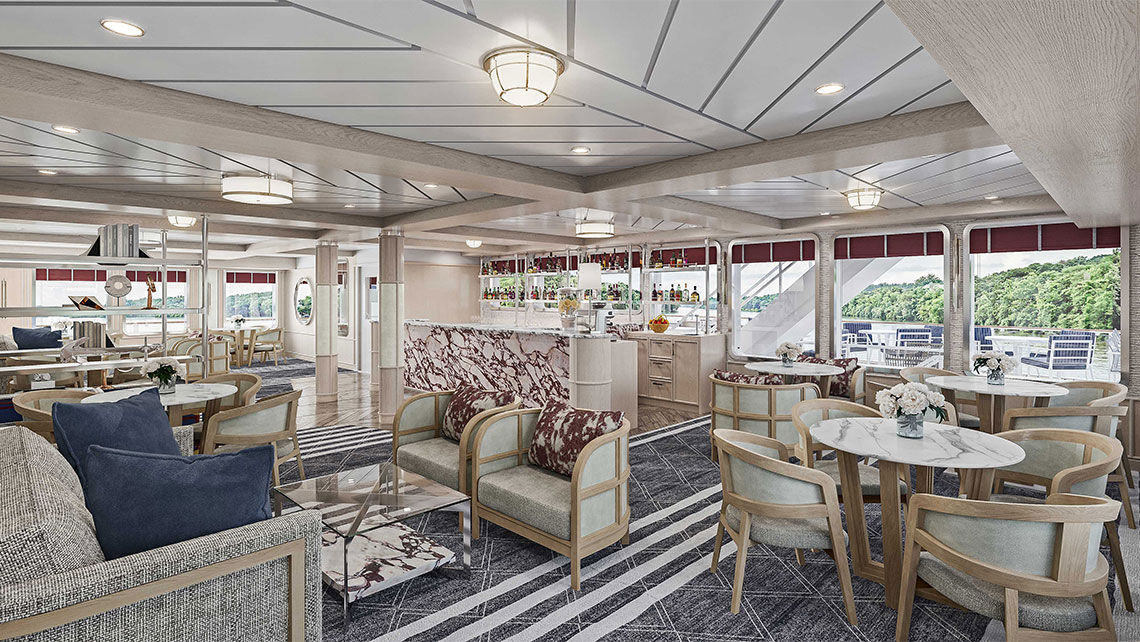 "On the interior, it's going to feel like a riverboat, with the modern design and the spaciousness of our new riverboats," he said. "But it'll have a lot of adventure capability, and being really stable and shallow it can go to an island off the coast of Maine very comfortably."
American Cruise Lines also plans to use the ships to expand its river itineraries, which already ply the Mississippi and the Columbia rivers and offer limited sailings on New York's Hudson and Florida's St. Johns and Tolomato rivers.
Robertson is excited about the possibilities for the new vessels to be able to enable guests to explore those rivers more deeply.
The first two ships will be named the American Eagle and American Glory and are scheduled to debut in summer and fall 2023.
Confidence in domestic cruising
Placing such a large ship order amid the pandemic is a sign of confidence in cruising in general but in the domestic cruise market specifically, which American Cruise Lines has said was stronger than ever as people have looked for close-to-home options. 
Robertson said he believes that demand will not just continue after the pandemic but will grow. 
"We are big believers in that," he said. "It goes well beyond just the pandemic. People are really just discovering, or rediscovering, that all of those options are available."
Travel advisors who sell domestic cruises agree. 
"One of the silver linings of the past two years has been an increased awareness of some of the amazing destinations and experiences closer to home, and I think many people will remain interested," said Ted Blank, with Travel Leaders in Woodbury, Minn.
Blank said he first saw domestic cruise interest increase when borders were largely still closed last year, and he said it has grown due to the requirement of a negative Covid test to return from abroad.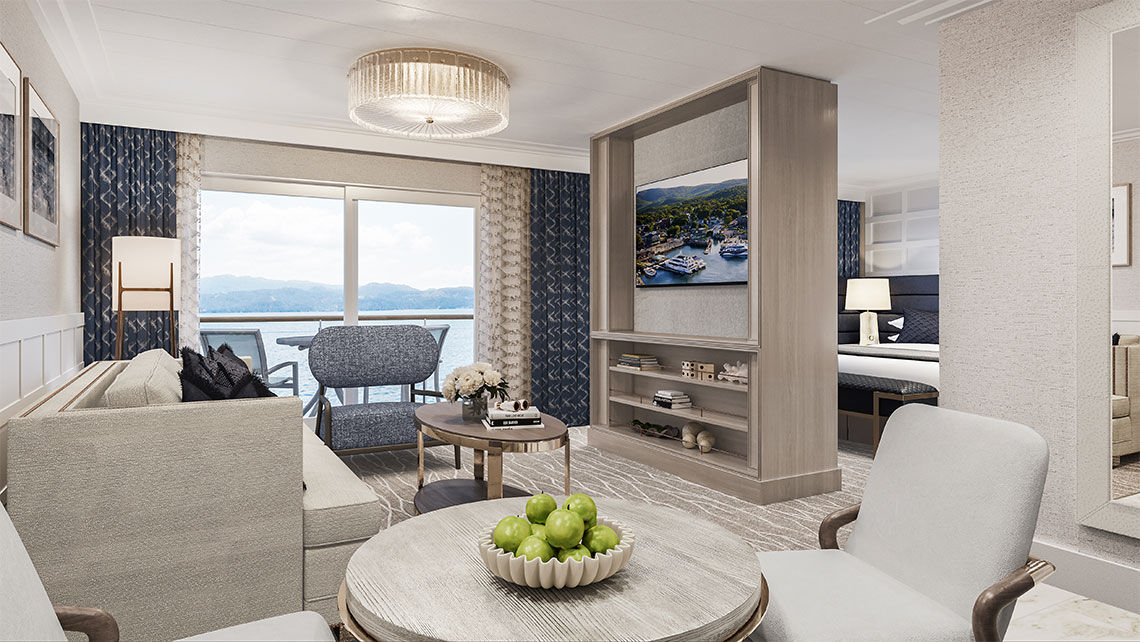 Blank said the hybrid concept "would be a welcome addition to the market." 
"It mirrors some of the program changes that European river cruise lines have successfully implemented to appeal to a younger demographic," he said. "There has always been a full expedition option and a regular river cruise option, but a hybrid would be new."
Peggy Rosenthal, a Dream Vacations advisor in Bella Vista, Ark., said the "addition of some expedition experiences will definitely enhance offerings. It may well increase interest among the younger and more active crowd, thus expanding the target demographic of domestic river travelers."
Rosenthal said her domestic cruise bookings had increased in 2021 and that 2022 is showing strong demand, as well. She said that the introduction of products like these small, catamaran-style ships will help keep interest up even as the pandemic fades. 
"While many seasoned international travelers will try to fill a void left during the pandemic, I think demand will stay up with the introduction of new ships and new routes," she said. 
Expansion is underway
Robertson said the catamaran design will enable American Cruise Lines to create itineraries with stops that have never been on domestic cruises before.
"We go to Maine, for instance, and we have two itineraries. But there could be five or six different itineraries in Maine with ships like this," he said. "There is a major opportunity for this type of ship."
While Robertson has plans to build 12 of the vessels, currently called Project Blue, only the first two have a delivery timeline because he didn't want to lose focus on the river ships the line is also constructing at the Maryland shipyard it owns, Chesapeake Shipbuilding.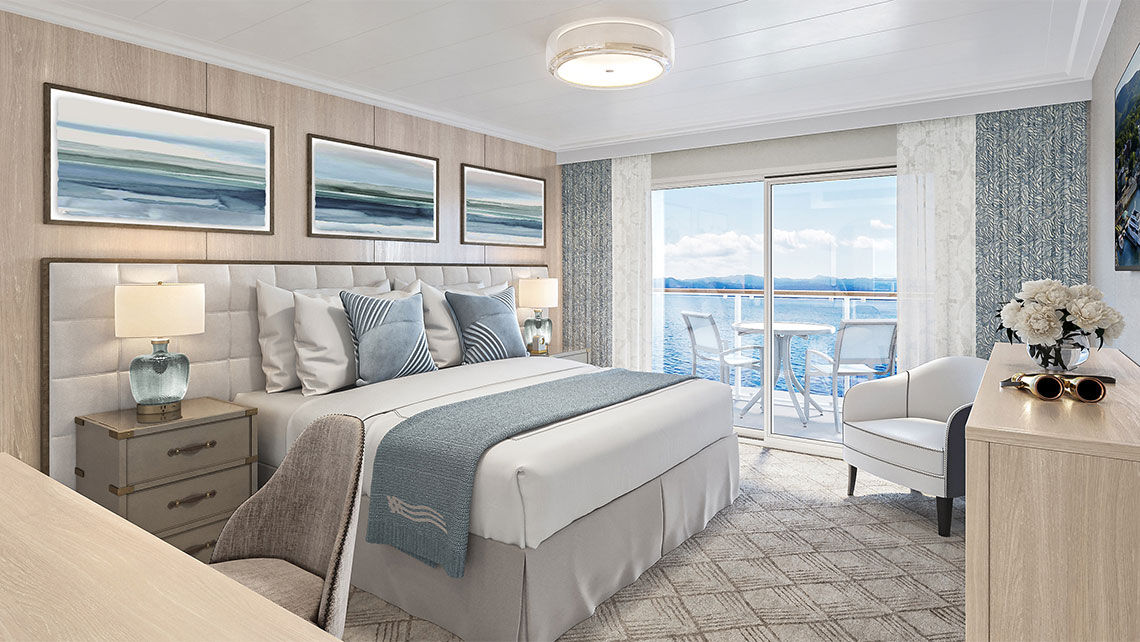 "We only have one shipyard," he said. "So we have we have to prioritize between riverboats and these boats over the next couple of years." 
American Cruise Lines already operates the largest fleet of U.S.-flagged cruise ships in the country, all built at the Chesapeake yard, and it has always cruised U.S. waters only. Robertson said that such a sizable cruise ship order hasn't been placed in decades in this country. 
"We're really proud of that," he said. "The true American origins of this project makes us pretty unique."
Source: Read Full Article