For Torstein Hagen, chairman of Viking Cruises, there were several reasons to choose Malta as the embarkation point for three of the line's ships this summer.
There was a practical side to the choice: Viking wanted to make sure its ships could depart from a location where their crew could get vaccinated with support from the local government.
But also, Hagen said, was the fact that Malta is such a unique destination.
"With its rich history and stunning natural beauty, Malta is truly a gem in the Mediterranean that many American travelers have yet to discover," he said. 
Viking is homeporting its newest oceangoing ship, the Viking Venus, along with the Viking Sea and the Viking Star in Valletta, Malta's capital, through October. As a guest of the line, I spent 11 days in August and early September onboard the Venus.
One reason Malta may be a relatively undiscovered gem: There are limited flight options to Malta for those coming from the U.S. To serve this market, Viking offers charter flights from Newark on Lufthansa.
My cruise, Malta and Adriatic Jewels, started in Valletta, a cultural Unesco World Heritage Site, where ships dock at the base of the city walls. 
Prior to the journey, Viking had announced that, in order to maintain a Viking "bubble," passengers wouldn't be able to explore independently due to the CDC's Level Four rating for Malta, for what it deems a "very high level" of Covid. 
But shore excursions were being offered, including one in each port at no extra cost. I did my best to research and make sure I could get off the ship as much as possible. 
I started out the morning of the first full day onboard by taking a walking tour of both Valletta and Mdina, Malta's oldest city. That was followed by an afternoon tour of the ancient fortified city of Birgu, located just across the bay from Valletta. 
In the past 20 years, the government has invested heavily to restore the walled city of Valletta, and those efforts show: The old town is home to open plazas, pedestrian streets lined with cafes and old buildings featuring classic Maltese balconies. It is also home to St. John's Cathedral, which features a stunning baroque interior and two impressive Caravaggio paintings. 
As we left Valletta, the Viking itinerary showed the complex nature of cruising these days. During the remainder of the cruise, we made stops in Montenegro and Croatia, and since Croatia was at a Level Three CDC rating, we were able to venture off the ship on our own.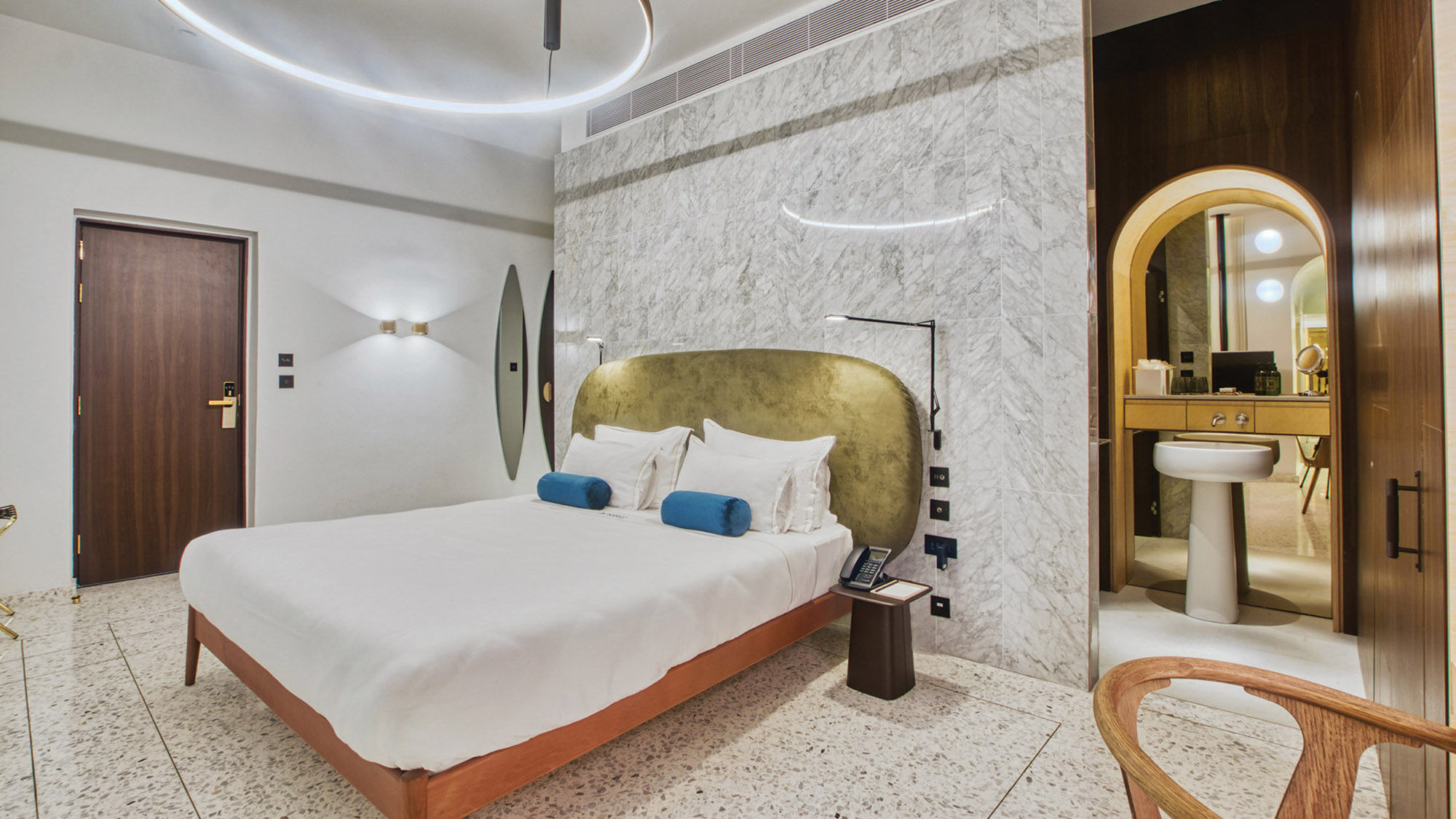 For a city with as much history as Valletta, Malta, it seems fitting that the Rosselli, a boutique luxury hotel located within the city walls, is steeped in history, as well.
While I hadn't felt I was missing much not being able to explore independently in Malta and Montenegro, I had to admit it was nice to be able to see some of the destinations at my own pace, especially in more crowded spots like Dubrovnik and Split, where I could wander quiet side streets or sit at an outdoor cafe and people-watch.
The last port of our cruise was on the island of Gozo, part of the Maltese archipelago.
I had chosen a swim-and-sail excursion that took us on a boat ride around Gozo and Comino Island. It was a perfect way to end the cruise, and while swimming in the deep turquoise waters of Comino's Blue Lagoon and taking in the 300-foot sheer cliffs on Gozo, I had to agree that Malta is worth discovering. 
Source: Read Full Article