Classic Europe river cruising is forever associated with the Rhine and Danube, storied waterways with rich histories and lots to see along the way, including medieval villages, vineyards and fairy-tale castles. But there are other rivers and waterways in Europe that deserve some attention, too.
Sailing and cycling through the Netherlands and Belgium; Amsterdam is famous for its canals, museums, architecture and bicycling culture.
And while the Dutch city is a popular starting or end point for Rhine cruises, Amsterdam is less well-known as the roundtrip hub for exploring the inland waterways of the Netherlands and Belgium. Spending a week cruising the interiors of these two countries, and not necessarily at tulip time in the spring, is an excellent way for clients to do a deep dive into the rich history and culture of these seafaring nations.
I recently cruised on the 156-passenger AmaStella from AmaWaterways, a line known for its onboard wellness programs. We signed up for the daily guided cycling tours, which are included in the fares and gave us an opportunity to explore the countryside, small towns and cities like a local along the two countries' excellent and ubiquitous cycle paths.
Highlights were two rides in Antwerp, our new favorite city, with its fascinating immigration history (the Ellis Island of Europe), art (we toured the home of the Flemish baroque painter Rubens) and ornate 16th- and 17th-century architecture (Antwerp's spectacular town hall puts just about all others to shame).
We also greatly enjoyed a 14-mile ride in the Dutch port of Veere, pedaling to a dairy farm and on to medieval Middleburg, led by a charming, retired teacher oozing knowledge and passion for his beloved home. Another appealing ride in the scenic village of Dordrecht had us stopping for a few minutes to let a herd of goats pass.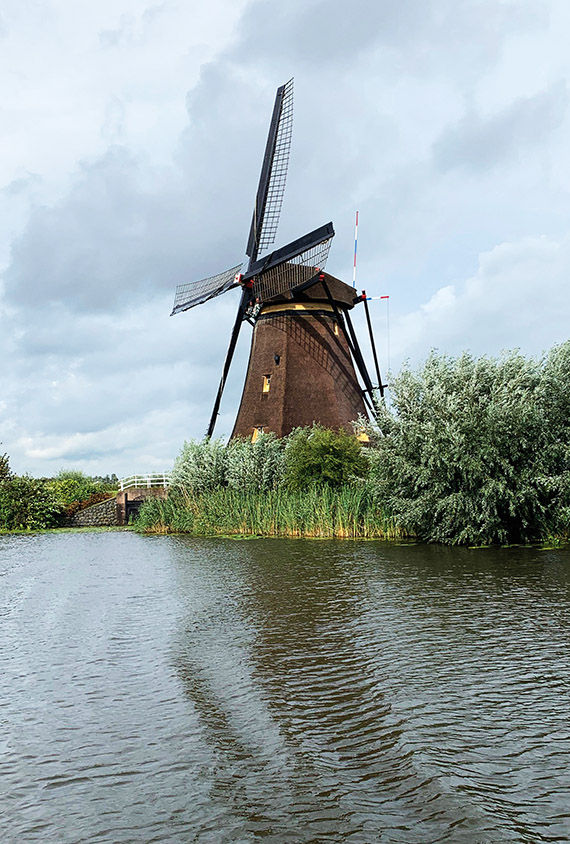 The only tour we didn't do by bicycle — it was raining or we would have! — was a visit to the beautiful 18th-century windmills of Kinderdijk about 60 miles south of Amsterdam.
The tour included an opportunity to go inside one of the windmills to see how the basic (and brilliant) technology still pumps water out of the many man-made canals and waterways of the Netherlands.
We were told time and again how the history and culture of both low-lying countries is wrapped up in their never-ending quests to stay dry. It was fascinating to walk laps or sit on the 
AmaStella's expansive top deck to observe the region's complex maze of waterways, canals, locks and dykes, often busy with commercial traffic.
All-inclusive fares for the seven-night Best of Holland & Belgium cruise start at $3,999 per person.
England's Thames River on the Magna Carta: Talk about access. Guests board the eight-passenger Magna Carta hotel barge in Hampton Court, just southwest of central London, and then start the week off with a tour of Henry VIII's Tudor Palace. The six-night Barge Lady Cruises sailing along the scenic and historical Thames also includes visits to other coveted English sites — from Runnymede, where the Magna Carta was signed, to Windsor Castle, Oxford and more. 
All-inclusive rates start at $5,550 per person or $40,500 to take over the whole barge.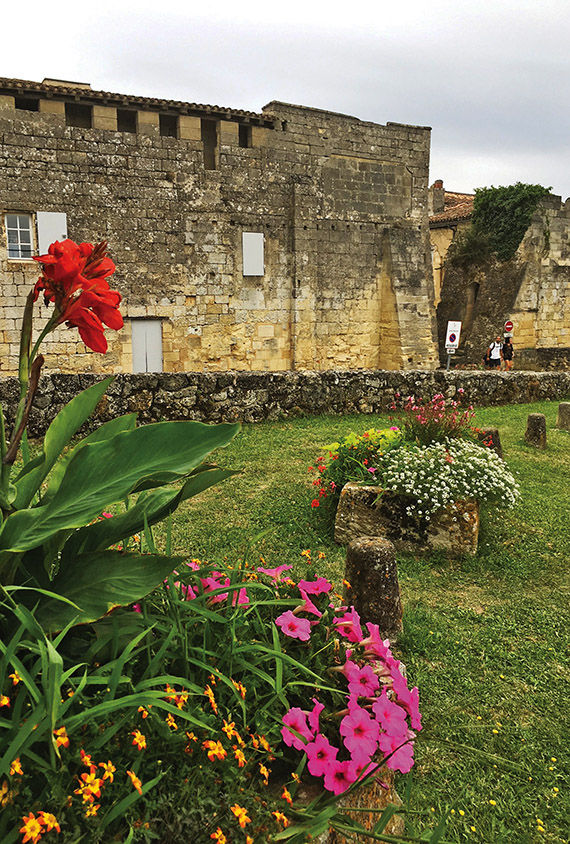 Garonne and Dordogne rivers blend well in Bordeaux: The city of Bordeaux, set on a bend in the Garonne River in southwestern France, boasts the country's highest number of Unesco World Heritage buildings after Paris. It's the perfect city from which to explore this prolific wine-making region, cruising on two rivers that converge and flow into the Gironde Estuary and then the Bay of Biscay. 
Excursion options include a helicopter ride over the vineyards, a guided bicycle ride to a medieval chateau for wine tasting and a walk around the hilltop Blaye Fortress, a Unesco-designated citadel that once protected Bordeaux from attacks by sea.
All-inclusive fares for roundtrip seven-night cruises from Bordeaux aboard Uniworld's 124-passenger SS Bon Voyage start at $5,799.
Exploring the Czech Republic: Cruise the Elbe and Vltava (known as Moldau in German) rivers roundtrip from Prague to spend a week exploring the Czech Republic. While more common itineraries on the Elbe focus mostly on Germany, this one from CroisiEurope is all about the Czech Republic. Showcasing all things Bohemia (the historical western part of the Czech Republic), clients will spend time in Prague and also the ports of Stechovice, Slapy and Melnik, with a focus on medieval castles and fortresses.
Fares for seven-night, cruises roundtrip from Prague aboard the 81-passenger MS Elbe Princesse II start at $3,273, including excursions and drinks. 
The Yonne River and Nivernais Canal in Burgundy: The charming, 12-passenger barge Luciole cruises 35 miles between Auxerre and Clamecy on France's Yonne River and Nivernais Canal, an interwoven waterway in northern Burgundy. Guests slowly glide past fields of sunflowers, grapes and walnuts, hopping off the Luciole at any of the 32 locks along the way to walk or cycle along the towpath.
The itinerary is a great way to see the countryside and small-town France, with daily excursions to medieval villages, including Noyers and Vezelay. A wine-tasting excursion or two to regional vineyards is also included.
All-inclusive fares start at $5,400 per person and from $57,000 to charter the entire barge.
Source: Read Full Article