ONBOARD THE MSC SEASHORE — Much like the experience of flying first class, MSC's Yacht Club may have ruined me for the main part of a cruise ship.
The ship-within-a-ship concept gives its guests the high-end, intimate experience traditionally found on small, luxury ships while having access to big-ship attractions.
MSC debuted its largest Yacht Club yet on the line's newest ship, the 5,632-passenger MSC Seashore, which entered service last summer. The four-level area, situated at the very front of the ship, is serene and spacious. It has its own restaurant; an open-air buffet and a top-deck bar open for every meal next to the pool; and another bar and lounge with an outdoor seating area overlooking the bow.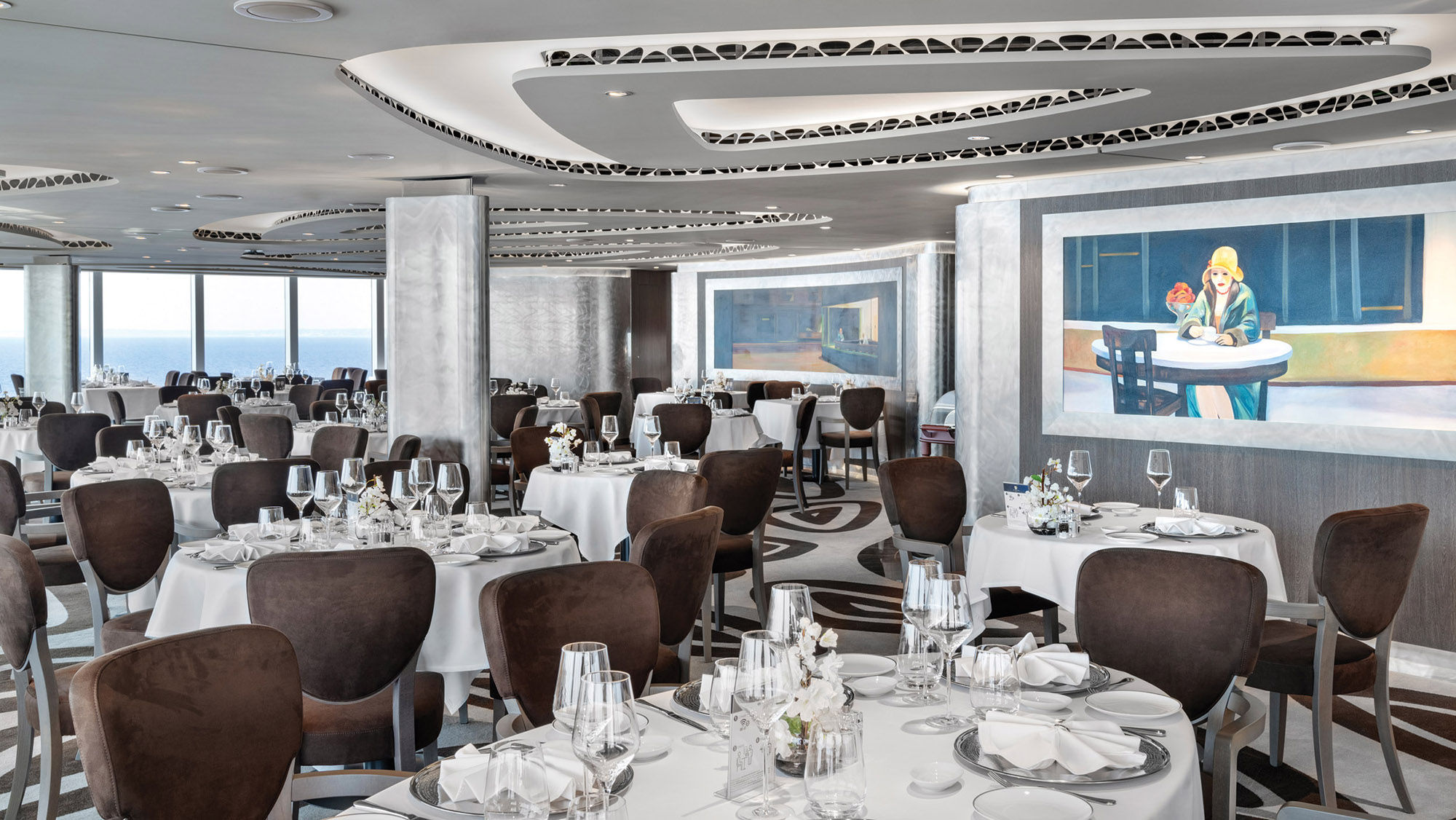 Every Yacht Club guest has a butler, and while I've had butler service on several luxury cruise ships, having one on a contemporary vessel adds a new level of value in that the butler enables you to avoid some big-ship hassles.
Chief among them is waiting in lines. Let's face it, a lot of vacation time gets robbed doing just that, whether at the airport, at terminals or even on ships. 
We arrived at the Port of Miami for our pre-holidays Western Caribbean sailing to find a boarding bottleneck, owing to processing all of the additional requirements Covid tests create. I heard from quite a few people who said they waited two hours to get onboard. 
Not us. MSC Yacht Club guests had an exclusive check-in and waiting area, with butlers on hand to check us in and escort us to the gangway. 
Related: MSC saves the day after pre-cruise Covid testing options fall short
Once aboard, we learned that the butlers' line-cutting superpowers extended shipwide. Our butler, Manoj Pereira, let us know that whenever we wanted to go somewhere — whether it be to the theater, a specialty restaurant or even off the ship — he would escort us. 
We learned the hard way not to resist. When we booked a ship excursion on Mexico's Costa Maya, Pereira insisted on escorting us through the disembarkation area, where we cut a long line of people, and off the ship entirely to be sure we got to the correct waiting area. 
As grateful as we were, when we headed out on our own on a later excursion on Roatan, Honduras, we felt silly asking to be escorted off the ship. But we learned right away that just being in the Yacht Club doesn't get you to the front of the disembarkation line; Pereira does.  
But it's not only the butler who saves you time and offers personalized service when you're a Yacht Club passenger. There was never a wait to talk to someone at the Yacht Club's 24-hour concierge desk, and both the desk and the butler handle any spa and restaurant reservations, which in the end gives guests more time to vacation. 
Related: MSC Cruises envisions prosperous U.S. future while welcoming the Seashore
It's not surprising that some Yacht Club passengers told me the service level in the enclave was so good that they avoided being in the main part of the ship as much as possible. But Robert Balla, the Seashore's Yacht Club director, said guests should not compare the experiences.
"When you fly business class, you have different expectations," he said. "It does not mean that the service is worse or better. It means it's different and more personalized. And I will say, parallel to the price you pay."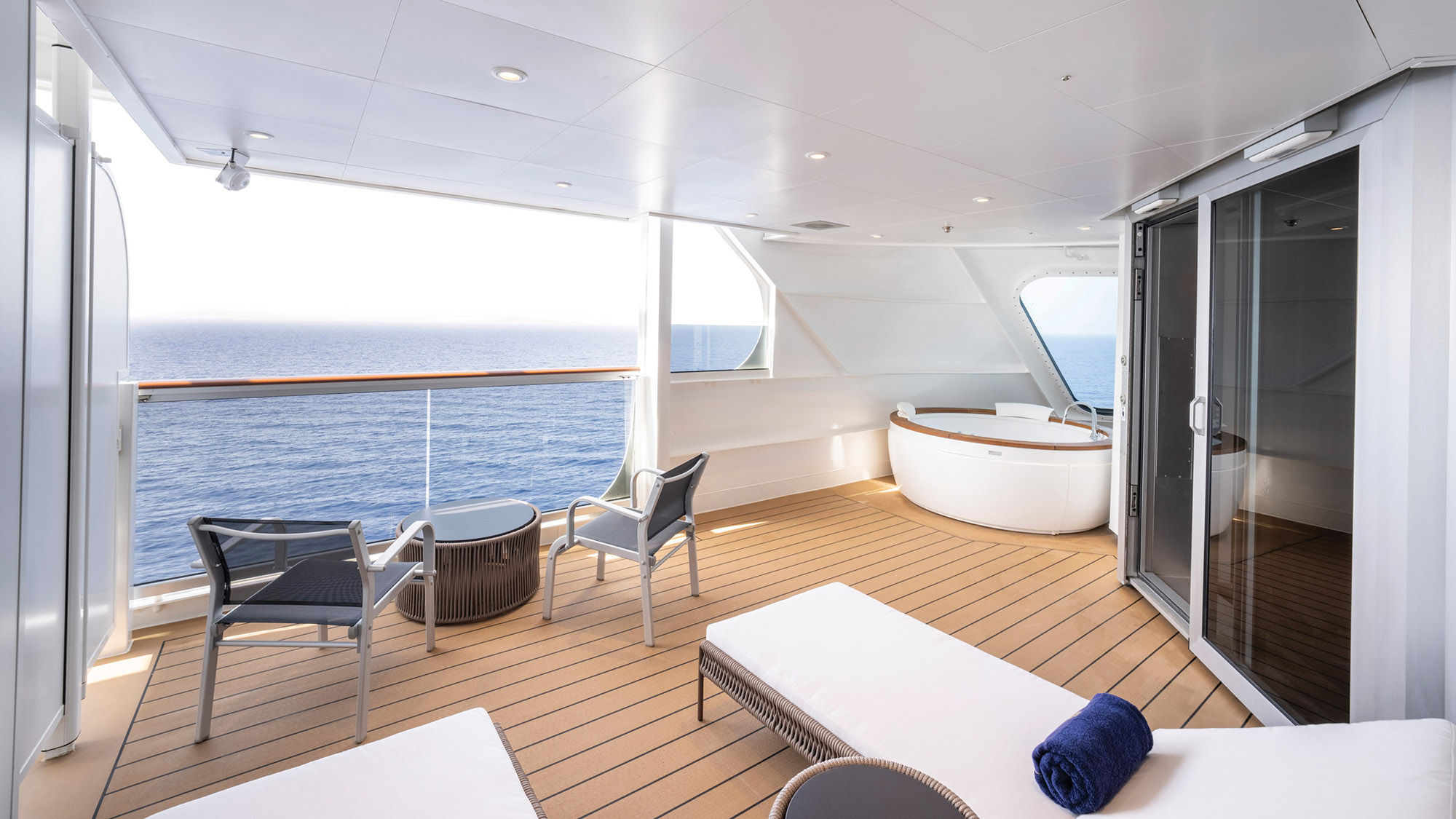 In the Yacht Club, that service is accompanied by much more space per passenger than on the rest of the ship and exclusive amenities like the small pool and hot tubs. There was never a time when we couldn't get a seat in a Yacht Club area, yet the spaces were always lively. 
But Balla said that as nice as the spaces are that make up the Yacht Club, "We are not selling the rooms, we are selling the experience." 
He noted that the butlers play a key role in helping passengers navigate the myriad aspects of that onboard experience, assisting them in managing their schedules.
"You don't need to worry when the show is and what kind of speciality restaurants we have," Balla said, pointing out that butlers are encouraged to know about activities and adding that the concierge makes all sorts of arrangements for guests, such as private shopping or bringing the shore excursion manager to meet with guests.
"We know the expectations, and our goal is to exceed expectations, not just to meet them," Balla said.
We mostly left the enclave for the fitness center and specialty dining as well as to ride the waterslides and play in the arcade, which were favorites of my 8-year-old son. We also ventured out to watch "The Grinch" on the big screen by the pool one night. I enjoyed getting a fresh-squeezed orange juice midmorning at the Deck 16 Sky Bar as my son walked the terrifying glass-floored Bridge of Sighs, 72 feet above the Infinity Pool eight decks below.
Related: MSC Cruises touts Seashore's kids areas
Whenever we came back from "the other side," as we started calling the main part of the ship, it felt like coming home. We quickly found our favorite spots. 
We almost always had breakfast and lunch at the buffet, which had a limited but impressive selection and a menu that changed daily to include lobster tails, an Indian chicken dish and staples like burgers and fries. Breakfast included cooked-to-order eggs and omelets.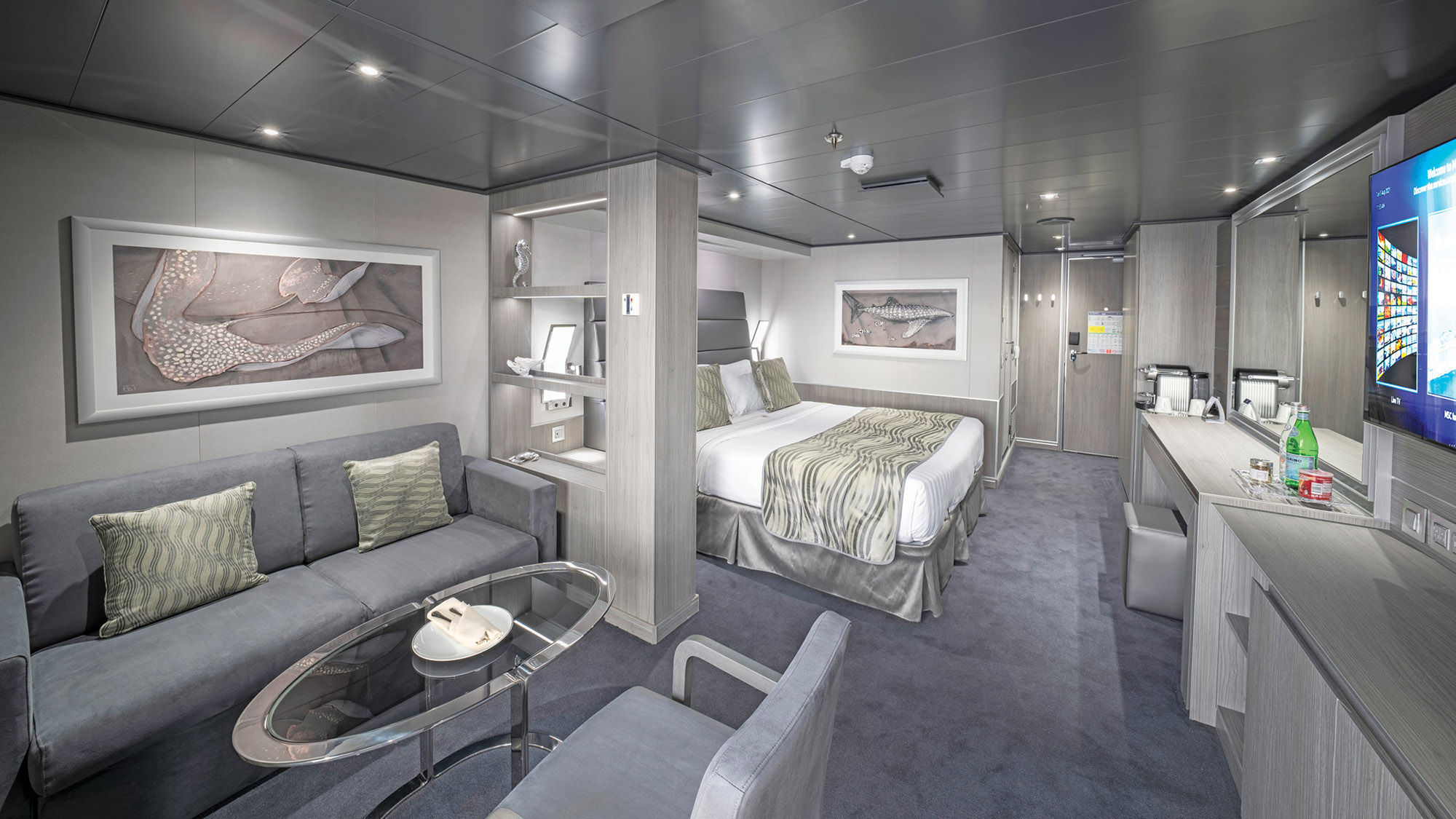 And we started every evening sitting outside at sunset to play cards and have cocktails and to watch as the Seashore left port. 
On disembarkation day, we knew better than to refuse Pereira's help leaving the ship, knowing the kind of wait we might face without his assistance. Sure enough, he took us to the front of a line of about 50 people, where we said our goodbyes with a lump in our throats.
"I miss Manoj," my son said as soon as we were off the ship. So did I. 
Source: Read Full Article