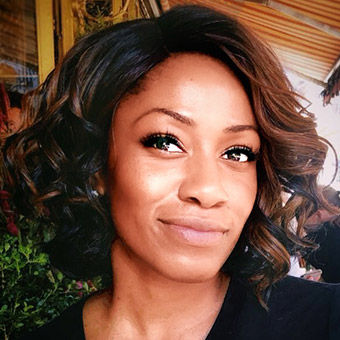 We might not always like change, and we may not always be willing to accept it. But change often presents opportunity — take it from me.
A sudden change in a river cruise itinerary led to one of the best weeks I've had this summer, enabling me to experience a river cruise in a different way.
I'm currently sailing the Venetian Lagoon with Uniworld. It's a totally different experience than the other river cruises I've been on; most notably, there don't seem to be many river cruises offered in Italy that are on an actual river or cruises sailing Italian waters that aren't expedition ships or luxury yacht vessels.
We were supposed to sail the Po River, but a lack of rainfall and the persistence of excessive heat resulted in the river dropping to water levels not suitable for sailing. It's a problem a number of river cruise lines are facing this summer across Europe.
"The water levels change all the time," said Ellen Bettridge, president of Uniworld Boutique River Cruises. "We just have to always work around it. Probably 70% of the time we've been able to go onto the Po River this season."
One of the best and most exciting aspects of Uniworld's Venetian Lagoon sailings is how much time you get to spend in Venice, with a total of four nights spent in port throughout the itinerary. Two nights are spent in Venice at the beginning of the cruise and two nights at the end.
The city is basically one big open-air museum. And for someone like me — an art history buff who still reads her textbooks from college and often collects old art history books for a $1 from the Strand Bookstore in New York — visiting Venice is like a rite of passage, a kind of art-based pilgrimage.
Beyond the obvious treasures you can find in museums, there are public art installations, historic monuments, famous statues around nearly every corner and architecture so grand that it can bring me to tears — and I'm not just talking about the churches. And speaking of art, I was fortunate to be in town during the Venice Biennale, which, if you're not familiar, is an international art show worthy of a spot on anyone's bucket list.
And there were plenty of other moments I got to enjoy during my extended time in the city, from late-night walks winding through corridors to settling down canalside at a quaint restaurant looking out at countless piazzas, large and small, peppered throughout the city. And nothing really compares to being able to explore a new city late into the evening, not worrying about rushing everything you're doing to make it back to your ship in time.
And one last thing: put a visit to Chioggia on your to-do list. We got to spend an extra two nights there because we didn't end up sailing the Po River. It's a beautiful fishing village with colorful homes, lively flea markets and a signature fish market with the freshest catches of the day. Don't forget to head to the beach too, so you can say you took a dip in the Adriatic Sea.
Moments like the ones I've had can't be achieved with only a few hours in port. Days and nights like this are moments worth the disruption to what you thought was going to happen instead. Yes, change can be very, very good.
Source: Read Full Article