As I initially researched the Hotel Saint Vincent online, I wasn't wholly convinced the hotel would be a perfect fit for a trip to New Orleans with two young children in tow.
After all, the boutique property's stately brick facade, Architectural Digest-worthy decor and white-tableclothed signature restaurant didn't exactly scream toddler-friendly.
During a late-March visit to the hotel, however, I was happily proven wrong.
A relative newcomer to the New Orleans hotel scene, the Hotel Saint Vincent opened in 2021 in the city's Lower Garden District, at the corner of Magazine and Race streets. The property, housed in a building that dates back to 1861, practically oozes character, thanks to its intricate wrought iron, elegant oversize windows and lush greenery.
The property's interiors, meanwhile, offer up even more Instagrammable eye candy, mixing traditional and vintage elements with more modern, eclectic touches. To describe it as merely bold would be an understatement.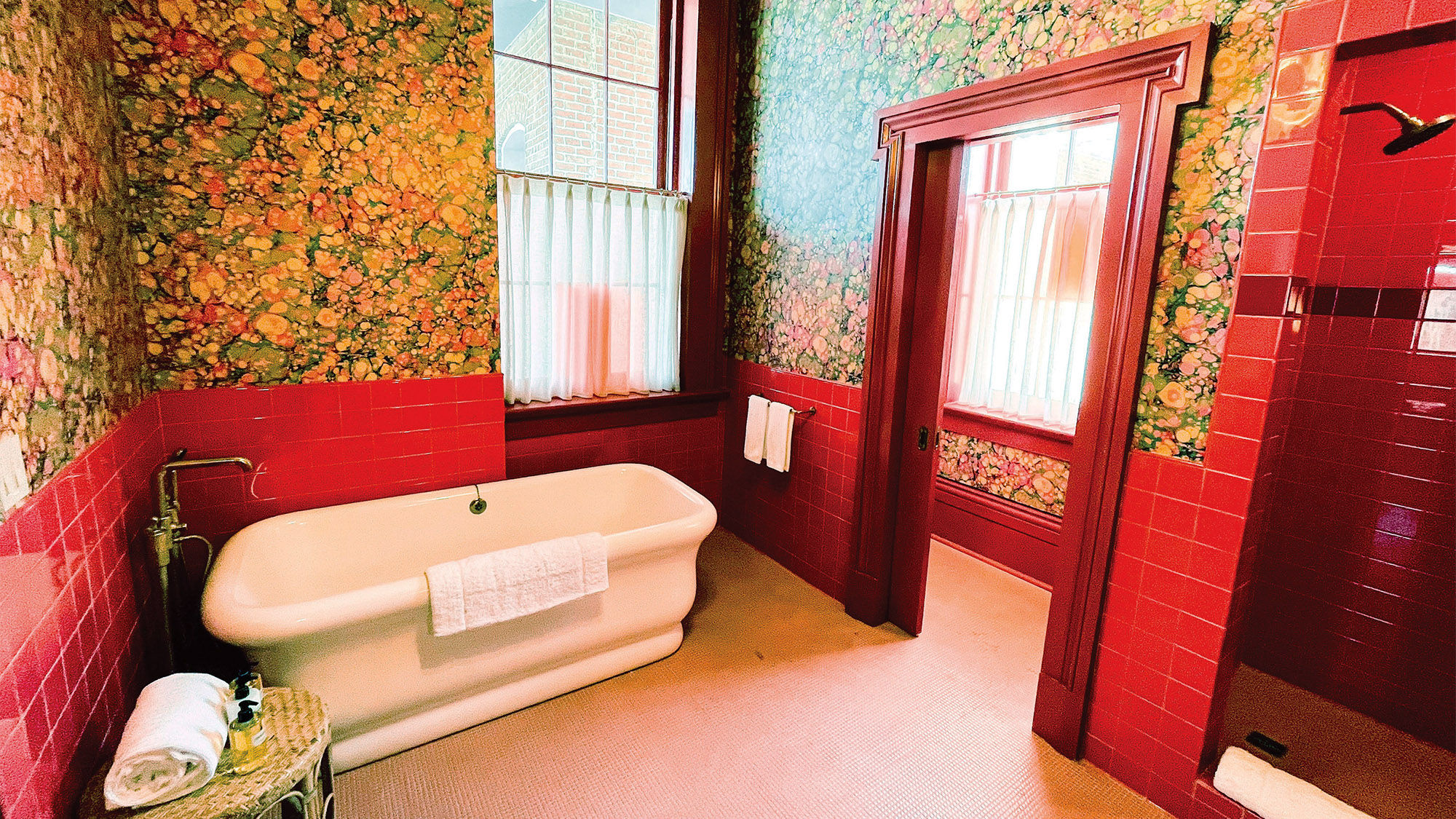 The hotel's decorators certainly didn't shy away from making a statement in our spacious Mary Suite, which featured a living area outfitted with gray walls, a purple velvet couch and bright-red cabinet as well as a shockingly spacious bathroom, which paired coral-pink tiling with swaths of psychedelic marbled wallpaper.
All that style, however, wasn't without substance. Anchoring the bathroom was a massive white tub — a must-have for many parents with small children — while the bedroom featured a king-size bed with extra-soft linens. With the addition of a rollaway bed in the living area, our family of four was very comfortable, with space to spare.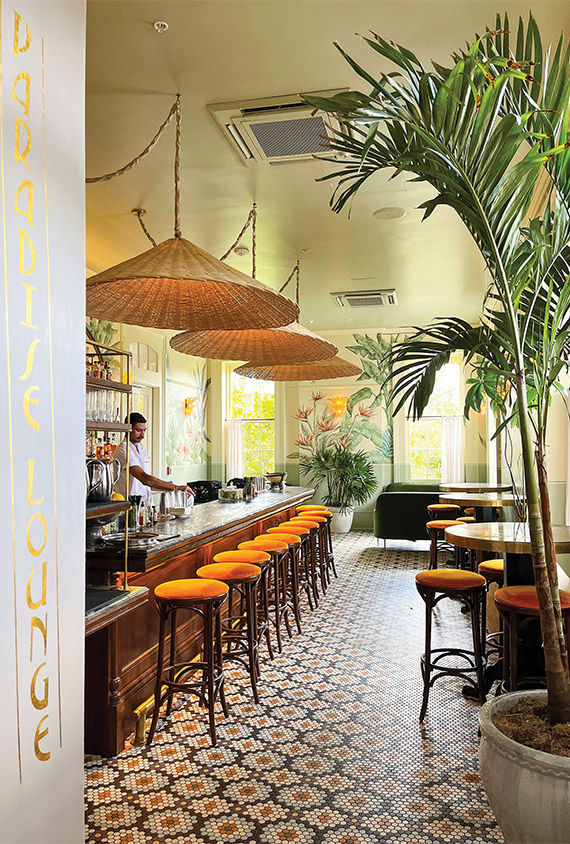 The true piece de resistance for families, however, is the hotel's guests-only pool, which is tucked away within an oasis-like courtyard complete with swaying palms. During our visit, the city was fresh off a recent cold spell, and the pool had been heated to near bathtub-level warmth, making it perfect for youngsters. Poolside, pink-striped lounge chairs — and matching pink-striped towels — were always plentiful. 
There are plenty of on-site food and beverage options well suited for those without kids, including the cheerful Paradise Lounge lobby bar and the darker, more decadent, guest-only cocktail venue, the Chapel Club. But families will feel right at home at the hotel's Elizabeth Street Cafe, which has outdoor seating in a casual setting and an appealing French Vietnamese-inspired menu of coffee, baked goods, noodles, banh mi sandwiches and beer and cocktails.
Location-wise, the Hotel Saint Vincent is also hard to beat. Offering respite from the crowds of Bourbon Street in the French Quarter, the peaceful, oak tree-lined Lower Garden District served as an ideal launchpad for our trip, walking distance to plenty of local eateries and shops and a short Uber ride away from many of the city's top tourism hot spots.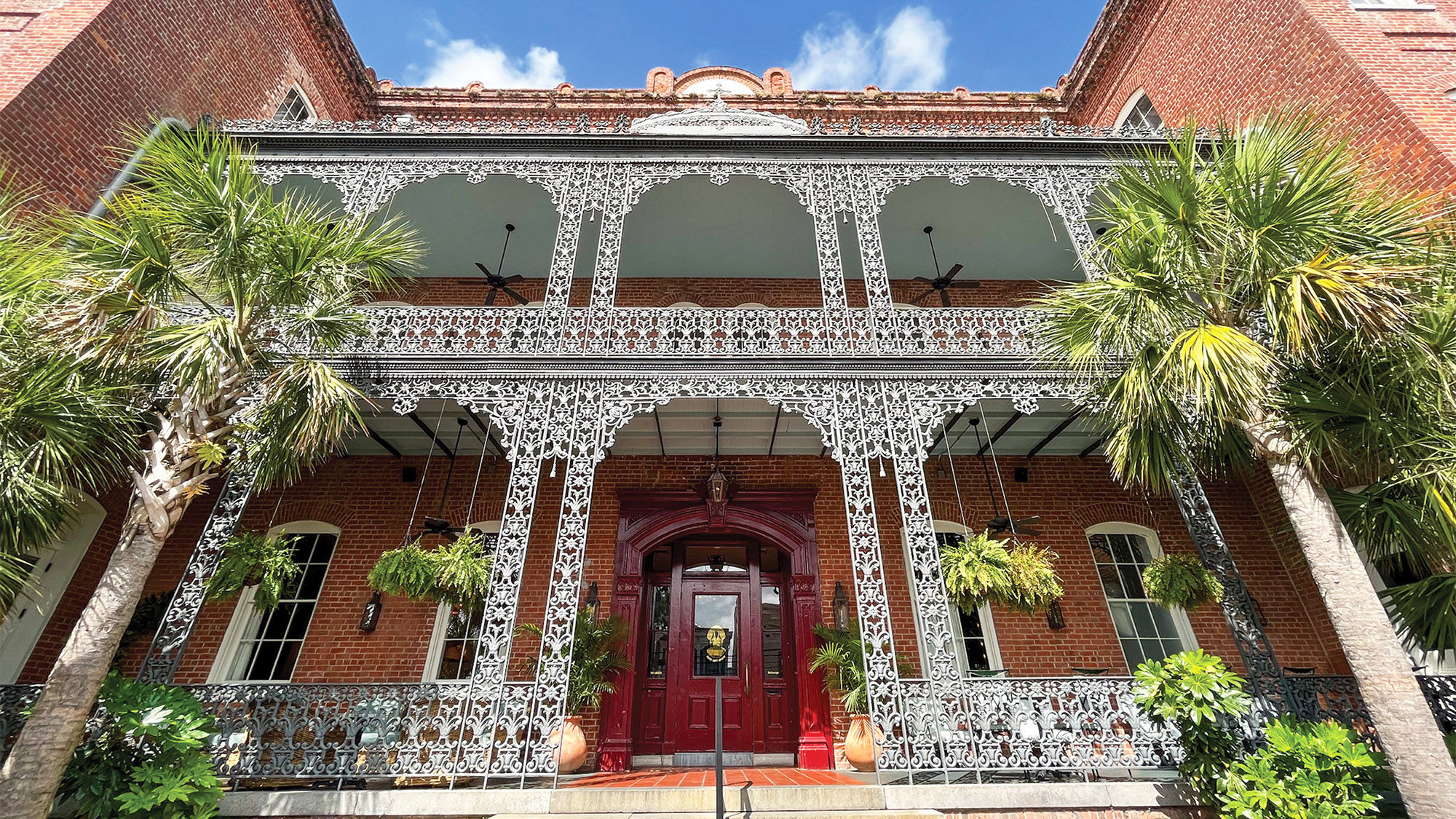 For those catching a cruise out of the Port of New Orleans, as we were, the property is a particularly convenient option. Following checkout, our journey from hotel to the port took us just five minutes by car.
In retrospect, I guess I never should have doubted the Hotel Saint Vincent's kid-friendliness, given the building's history. It was originally the long-time home of the Saint Vincent's Infant Asylum, an orphanage founded by local philanthropist Margaret Haughery in the 19th century.
According to the property's website, the Hotel Saint Vincent "honors the memory and example left by Margaret and her work by being a beacon for both the local community and those visiting New Orleans."
Indeed, it was that strong sense of community and place that ended up being the most memorable part of our short visit to the Hotel Saint Vincent, a property that certainly proves that being kid-friendly doesn't have to come at the expense of a refreshingly grown-up and stylish stay.
Source: Read Full Article