Viking is doubling down on its Americas-based expedition cruises for 2023, adding a new Great Lakes itinerary and more sailings in both North and South America. Some of the cruises are two weeks long.
Citing strong demand, Viking said it will sail five expedition cruises in the Great Lakes in 2023. The 15-day Great Lakes Collection, from Toronto to Duluth, Minn., will sail all five lakes. There also will be a 13-day Canadian Discovery itinerary from Toronto to Fort Lauderdale and three eight-day itineraries.
Related: Viking Saturn to join ocean fleet in 2023
Three other new itineraries will be featured in the 2023 lineup: the 16-day Canada & the Atlantic Coastline, including Quebec City; Trois-Rivières, Quebec; Norfolk, Va.; and Charleston, S.C.; the 14-day Patagonian Shores & Chilean Fjords, sailing from Santiago to Ushuaia; and the 18-day Panama & Scenic South America. 
The goal is to offer "curious travelers the opportunity to visit some of the most pristine destinations on earth in the most responsible way possible," said Viking chairman Torstein Hagen. "As we prepare to welcome our first guests on board for voyages to Antarctica this coming winter, we are also pleased to unveil even more new journeys closer to home for summer 2023."
Stops along the way
The new itineraries include stops not often visited. The Great Lakes Collection includes the granite islands of Georgian Bay and Soo Locks, with expeditions into the dense boreal forests that line the shores.
The Canada & the Atlantic Coastline offers visits by land and water to the wilderness near Trois-Rivières, Quebec, and Louisbourg and Lunenburg, Nova Scotia.
Patagonian Shores & Chilean Fjords offers the "iceberg-crowded channels" of the Chilean fjords, with stops in Tortel and Castro. Panama & Scenic South America includes Iquique, nested between the Atacama Desert and the Pacific. 
Viking's expedition ships
The expeditions will sail on Viking's new polar ships Viking Octantis and Viking Polaris, each with a capacity for 378 guests at double occupancy. In the Viking tradition of keeping things simple and reusing patterns that work, the ships have been designed by the team that produced Viking's ocean ships, and reimagine many of their elements that guests know and love, including the Explorers Lounges at the front of the ships.
Highlights of the ships include:
• The Hangar: An enclosed marina through which guests can enter small excursion craft, which then can be launched down an 85-foot slipway.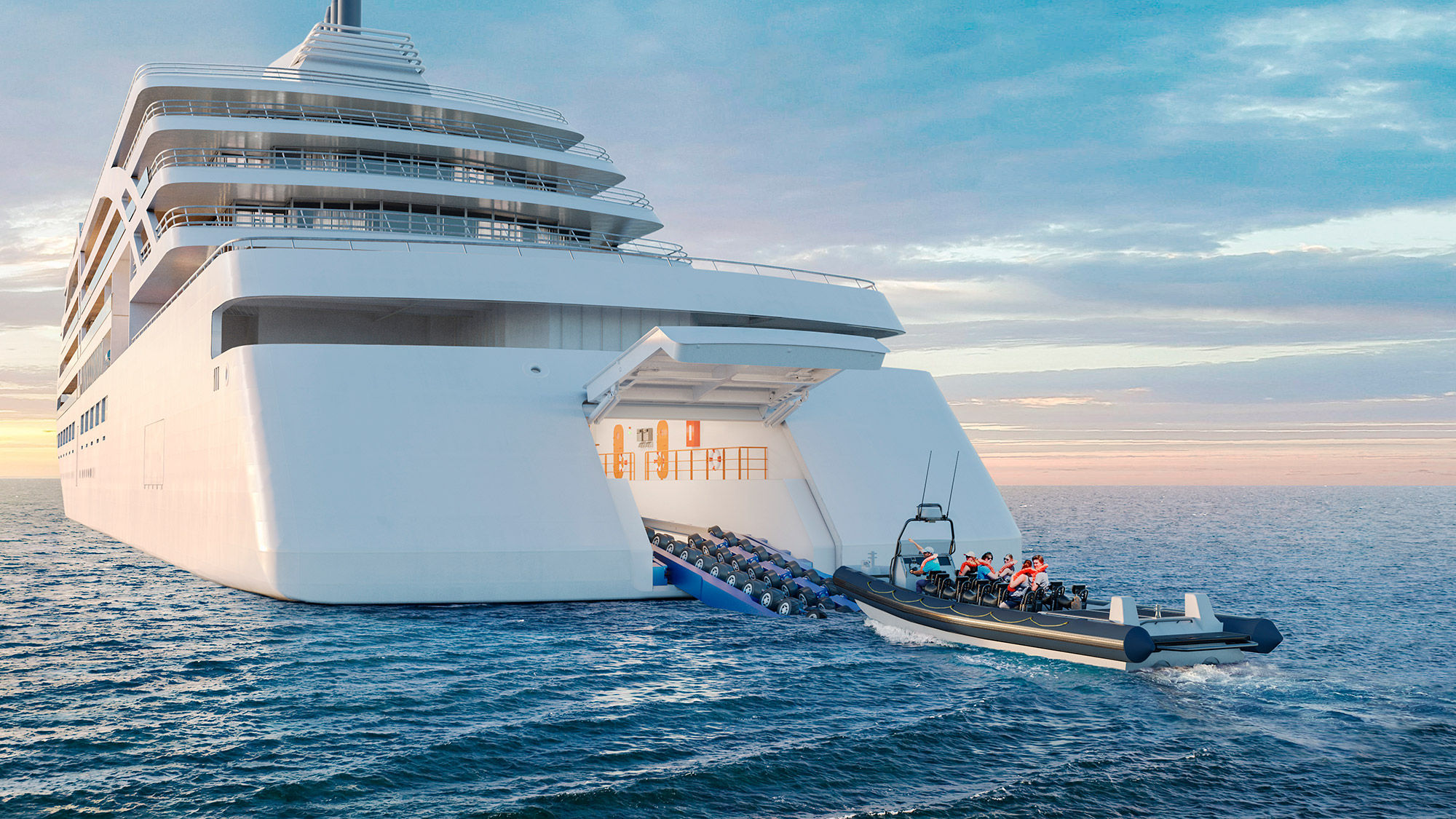 • The Science Lab: A 380-square-foot lab developed in consultation with Cambridge University and other academic partners, designed to support a broad range of research activities. Viking guests will have supervised access to the lab, where they can participate with scientists in primary research projects.
• Expedition equipment: Viking will offer complimentary military inflatable boats, two-seater kayaks, two 12-seater convertible special operations boats, two six-guest submarines, binoculars and waterproof pants, along with trekking poles, snowshoes and skis.
• The Aula and Finse Terrace: The Aula will be a panoramic auditorium at the stern. The Finse Terrace will be an outdoor lounge area at sea level with couches and warming lava rock pits.
• Nordic Balcony: All staterooms will have this unique sunroom that converts into an al fresco viewing platform.
Source: Read Full Article