Radiotherapy (RT) and chemotherapy (CT) are two major cancer treatment strategies but can fail for certain cancer types. However, combination therapy could provide a useful advancement, challenging cancer tissue with both RT and CT.
Image Credit: Elpisterra / Shutterstock.com
In a recent publication, Canadian researchers present a microfluidic screening platform to challenge aggregated cancer cell spheroids with RT-CT combination therapy. For analysis of the treatment efficacy, the microfluidic platform can be disassembled to determine cancer cell survival by flow cytometry and viable cell determination.
This research has been published in the journal Scientific Reports.
Cancerous tumors can develop essentially from all tissues after mutation of the cellular DNA, resulting in uncontrolled cell division and growth. If a tumor can be located, surgical resection is often employed to remove the cancerous tissue. However, tumors are not always easily accessible.
If it is not safe to access a tumor by surgical intervention immediately, prednisone lyme radiotherapy and chemotherapy can be applied to challenge and shrink the tumor, or in the best case, kill it entirely. RT uses radioactive radiation that can be applied from the outside or from inside the body via radioactive implants or injections.
Meanwhile, CT is based on the injection of chemicals that, for instance, disturb cellular division, which particularly harms fast-dividing cancer cells. However, with both RT and CT therapies, the surrounding tissue can be harmed, and optimized therapies are required to kill tumors while limiting the damage to the healthy surrounding tissue.
In order to make the individual therapies more efficient, combination therapies of RT and CT have been suggested, albeit these have not yet shown improved cancer treatment in clinical settings. In order to increase the efficiency of therapies, high-throughput screening methods are required to identify optimal treatment conditions in vitro to maximize the killing of cancer tissue.
Canadian researchers led by Assistant Professors Thomas Gervais and Philip Wong (Montreal, Canada) have recently demonstrated such high-throughput devices, combining microfluidic test chambers with flow cytometric cell analysis.
Combination challenge for cancer spheroids
The researchers used a microfluidic platform to test multiple RT and CT conditions in parallel. The platform contained multiple, separate cell culture wells, in which cell suspensions were seeded and allowed to spontaneously aggregate into spheroids.
For testing, they used two cell lines that had been isolated from soft-tissue sarcomas, termed STS93 and STS117. The RT challenge was applied externally with a device able to irradiate a cell culture with an intensity-gradient of radiation, while the CT challenge was applied by chemotherapeutics added at different concentrations into the cell culture medium.
The transparent microfluidic platform allowed direct analysis of the cell cultures by microscopy, and the scientists could monitor changes in the size of the cancer spheroids. In addition, the platform was designed so it could be disassembled at the end of the experiment.
This allowed the researchers to extract the spheroids and disintegrate them enzymatically so that the viability of the individual cells could be tested by flow cytometry and growth assays.
Assessing cell viability with flow cytometry
At a fixed time point after the RT and CT exposure, the scientists used flow cytometry to distinguish viable cells from those that had been harmed by the RT-CT treatment. For the STS93 cell line, cell viability was significantly impaired after the RT-CT treatment, while RT alone had no notable effect.
The STS117 cell line viability meanwhile remained unaffected by any of the treatments that the scientists employed. As the study authors noted, the STS93 cells underwent apoptosis as they carried the wildtype p53 apoptosis inducer, while the STS117 was unable to do so as its p53 was mutated.
In addition to the flow cytometry assessment, the investigators tested the cells' survival after an extended time period by a "clonogenic" assay, a standard methodology that determines whether individual cells are able to divide and form cell colonies.
This experiment showed that the cell viability of both the STS93 and STS117 cell lines had indeed been impaired. However, this methodology requires long experiment times, to wait for cells to grow and divide, and is thus not a good choice for high-throughput screening of RT-CT combinations.
The scientist concluded that their microfluidic platform coupled to flow cytometry for cell viability assessment could accurately demonstrate the differences of STS93 and STS117 in response to RT and CT challenges, with the special feature that cells are exposed in a spheroid structure that is similar to tumor tissue.
However, they pointed out that improvements are required for a fast and comprehensive viability analysis, which could, for instance, be achieved by a more comprehensive flow cytometry analysis testing for more cellular markers of cell death and necrosis.
Source
Patra B et al. On-chip combined radiotherapy and chemotherapy testing on soft-tissue sarcoma spheroids to study cell death using flow cytometry and clonogenic assay. Scientific Reports 2019, 9, 2214; DOI: 10.1038/s41598-019-38666-9.
More information on radio- and chemotherapy in cancer can e.g. be found on the homepage of the National Health Service (NHS) of the United Kingdom:
https://www.nhs.uk/conditions/radiotherapy/
https://www.nhs.uk/conditions/chemotherapy/
Further Reading
All Cancer Content
What is Cancer?
What Causes Cancer?
Cancer Glossary
Cancer Classification
More…
Last Updated: Nov 28, 2019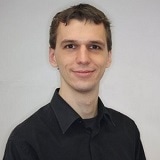 Written by
Christian Zerfaß, Ph.D.
Christian is an enthusiastic life scientist who wants to understand the world around us. He was awarded a Ph.D. in Protein Biochemistry from Johannes Gutenberg University in Mainz, Germany, in 2015, after which he moved to Warwick University in the UK to become a post-doctoral researcher in Synthetic Biology.
Source: Read Full Article