The foreign secretary has come under attack in the Commons for the number of British travellers stranded abroad with no means of getting home.
Dominic Raab faced a barrage of questions from many MPs who have constituents stranded abroad – in locations as widespread as Honduras and Cambodia.
While British travellers were warned not to make outbound trips from the UK a week ago, it was only on Monday evening that the Foreign Office urged those currently abroad to return home.
Download the new Independent Premium app
Sharing the full story, not just the headlines
But with the vast majority of international flights cancelled, options for travellers have been closing down rapidly.
A sudden ban by the UAE on passenger flights from Wednesday onwards has wrecked the rescue plans of thousands of tourists.
Many of them have reported that all possible commercial options have evaporated, and are pleading for rescue flights to be laid on.
The foreign secretary's fiercest critic was a fellow Conservative, Caroline Nokes, who said she has constituents stranded in Argentina, Honduras, Venezuela, Australia, New Zealand, India, Peru and Egypt.
They all reported, she said: "An inability to get through to consular services on the phone; a standard email telling [them] to contact their tour operator, airline or insurer and increasing inability to find accommodation.
"Hotels are shutting, flights are cancelled, borders are closed and there are no routes home."
"To them It looks like my right honourable friend's words of last week were empty."
"I ask him today as I asked him last week to explain how he is working with airlines with unused planes parked at airports around the globe to bring our people home."
The MP for Romsey and Southampton North said: "The vision of British citizens sleeping rough on the streets in Caracas is not a good one.
The foreign secretary said: "Over the last three days, we have seen 80 countries place restrictions on their borders.
"That situation is unprecedented in scale and our over-riding priority now is to assist the thousands of British travellers who need and want to return home."
So far only travellers in Peru have been assured of repatriation, with one British Airways jet already on its way to Lima.
Top: Nabi Younes market, Mosul
Bottom: Charles Bridge, Prague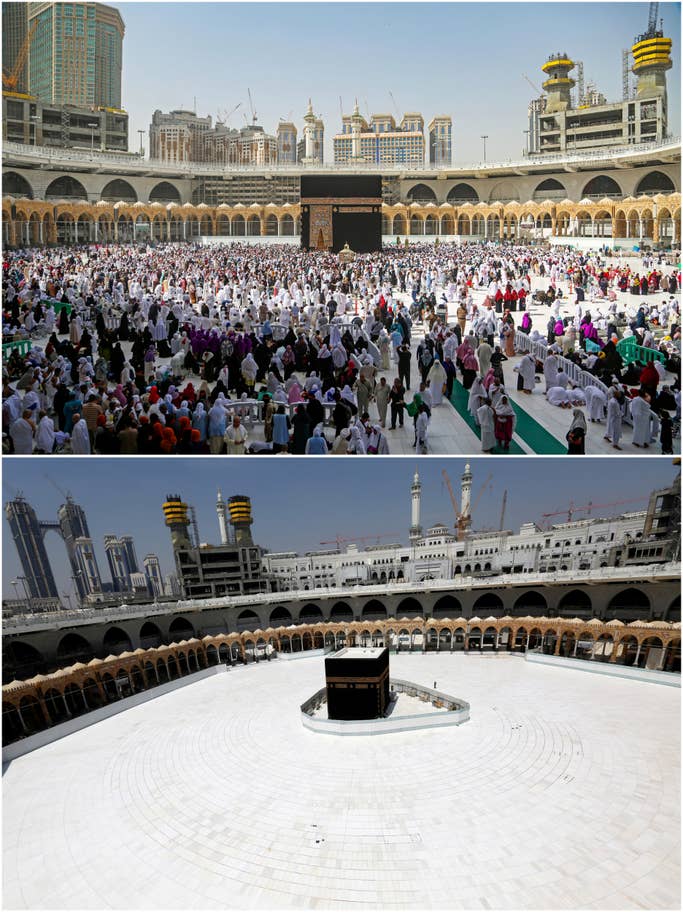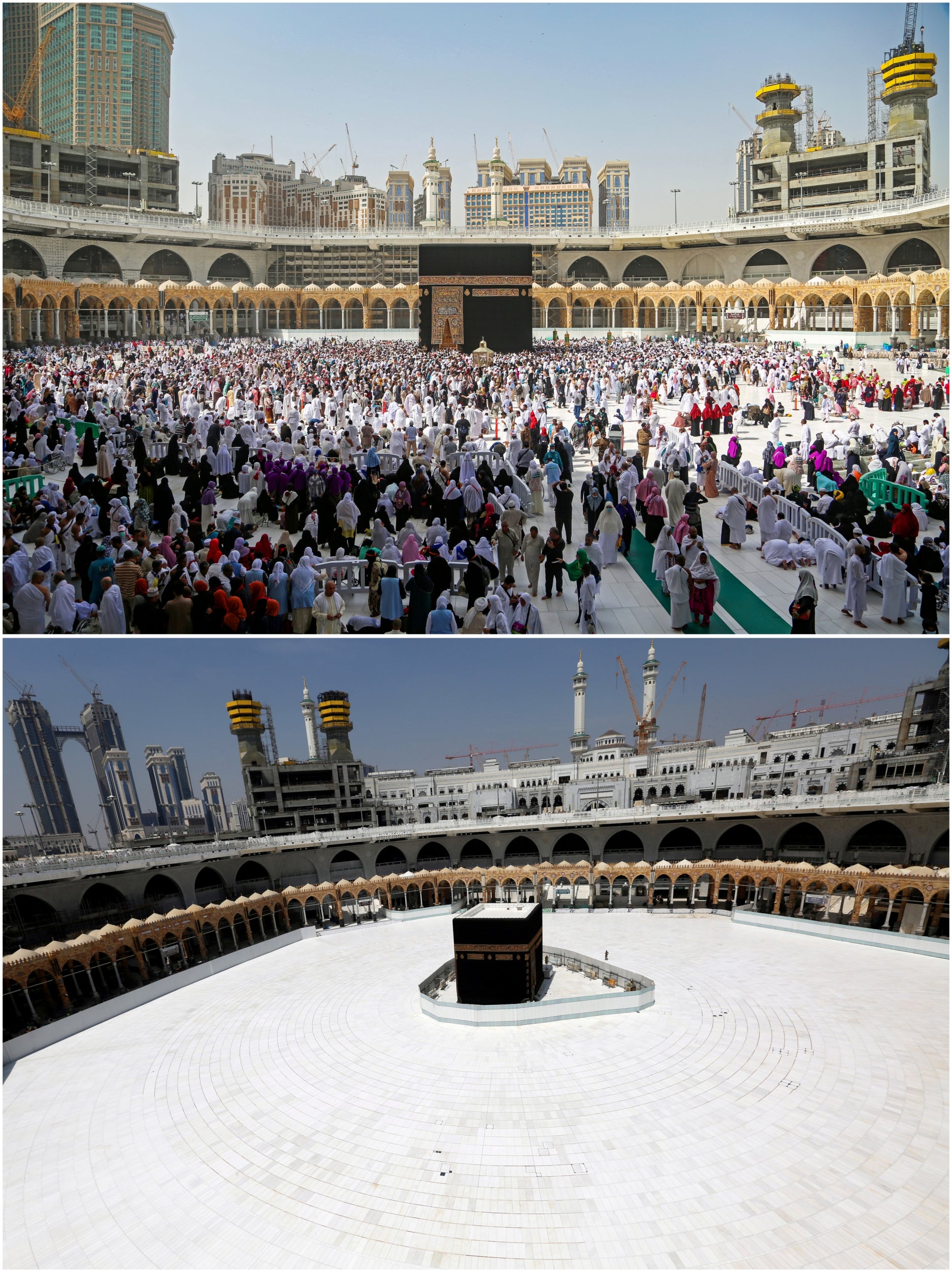 2/20

Grand Mosque, Mecca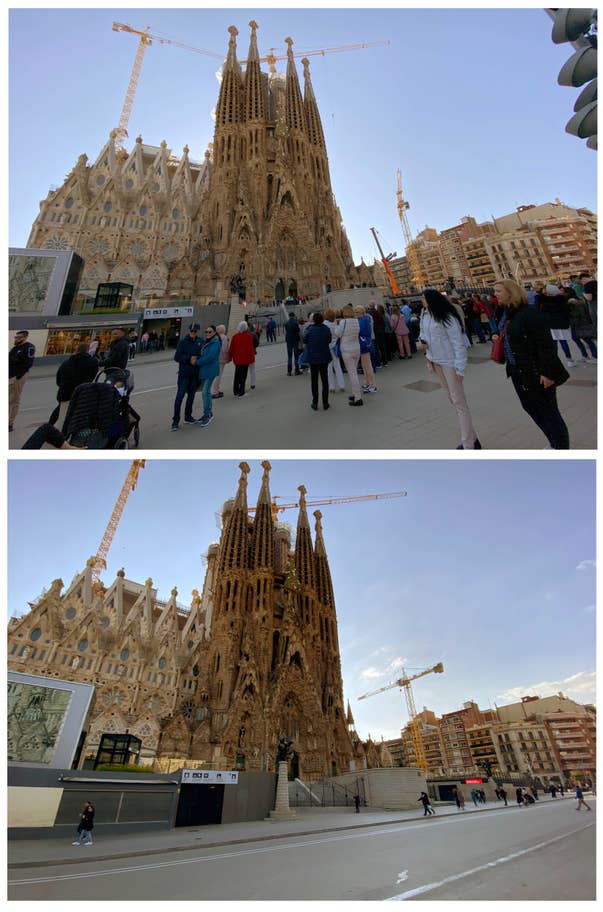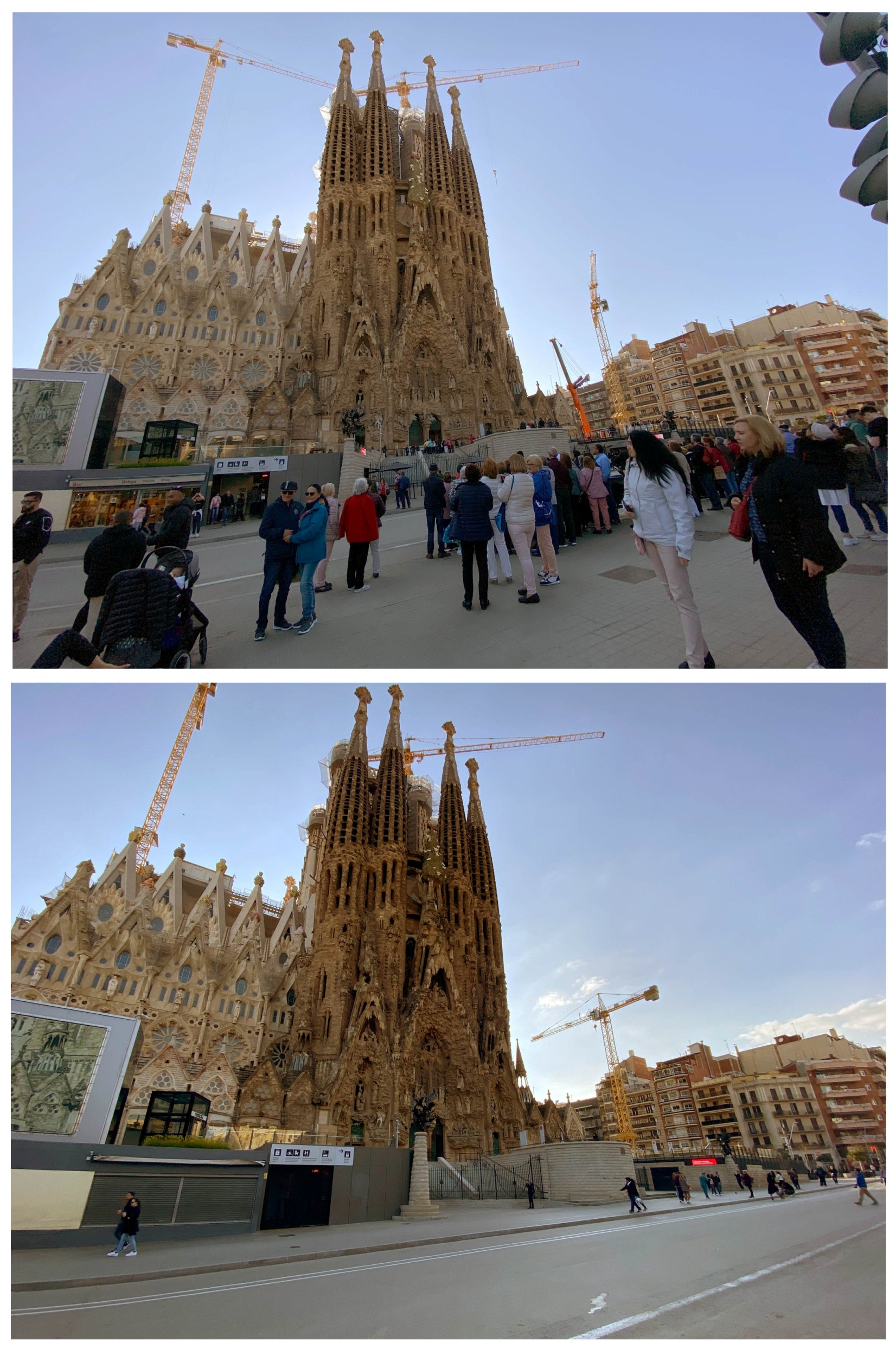 3/20

Sagrada Familia, Barcelona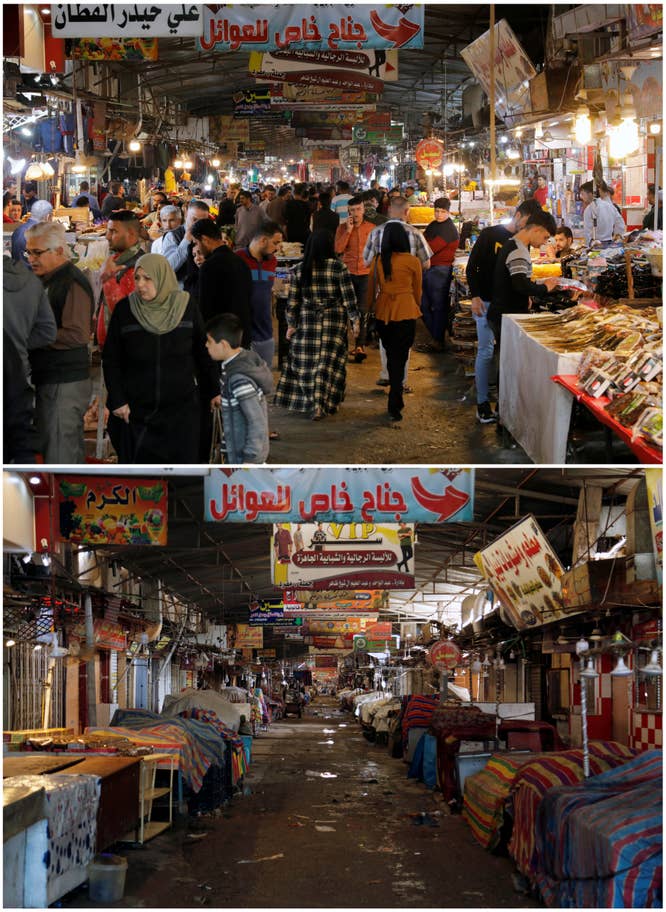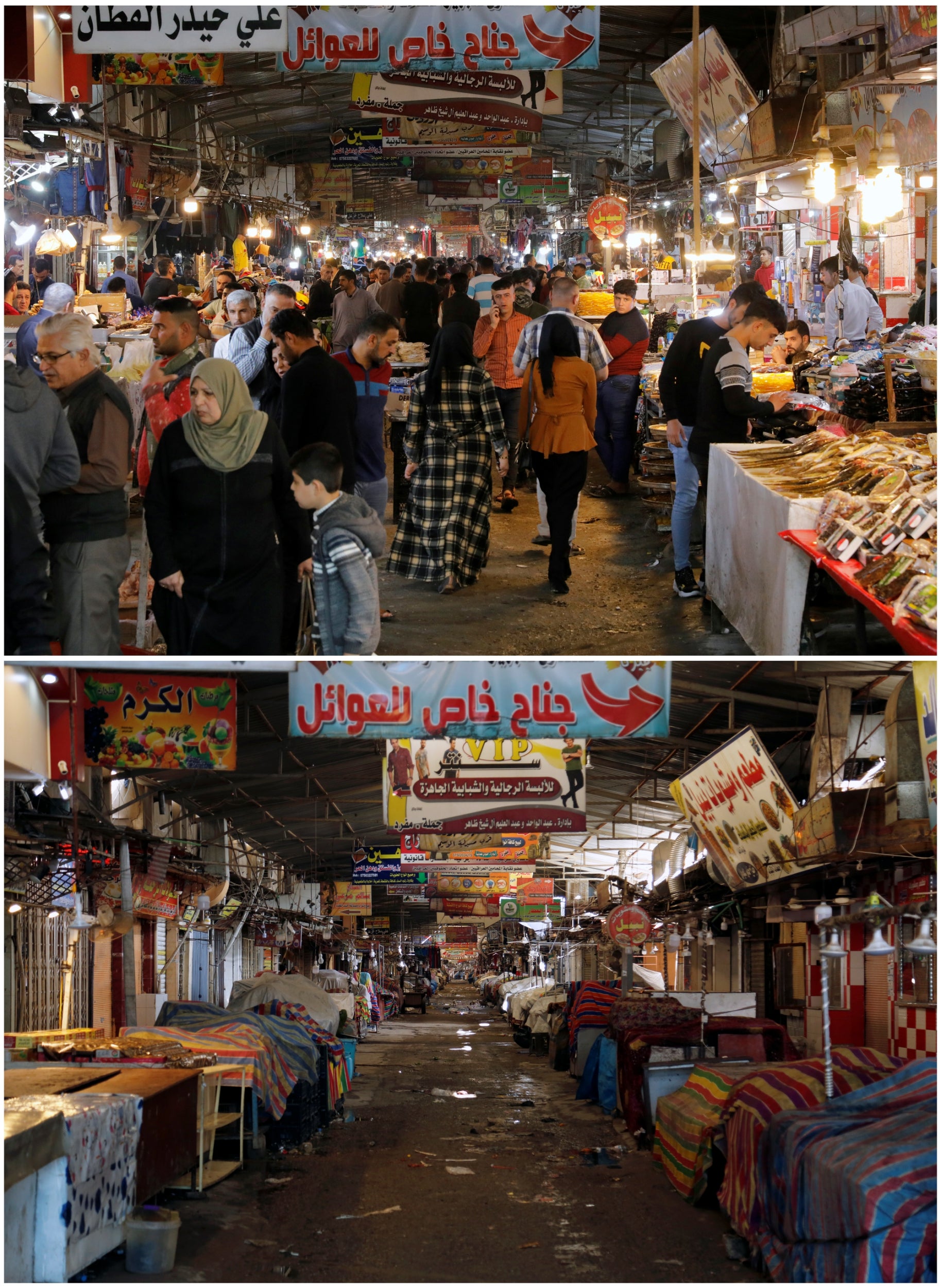 4/20

Nabi Younes market, Mosul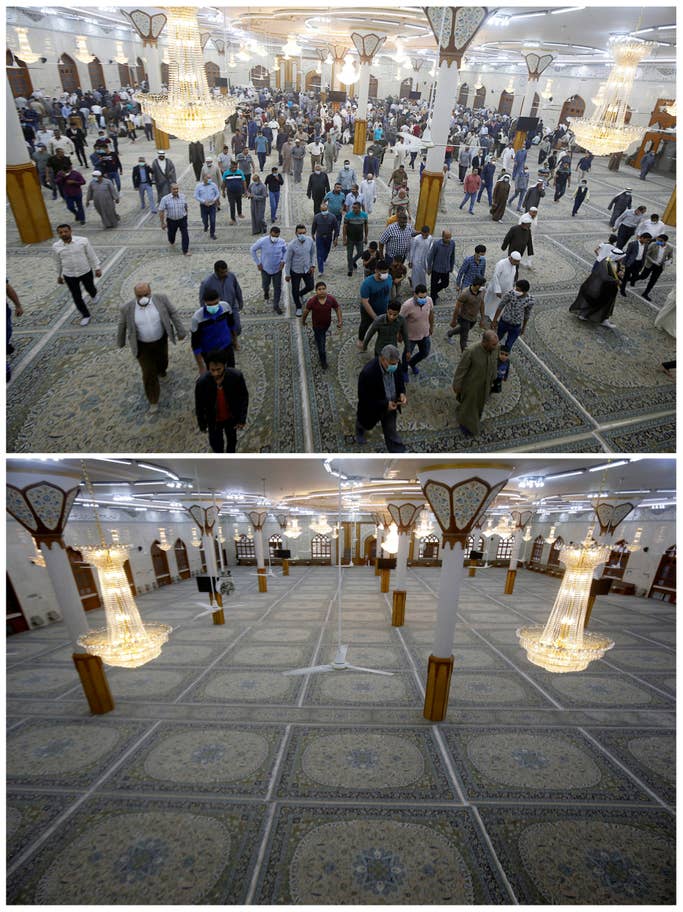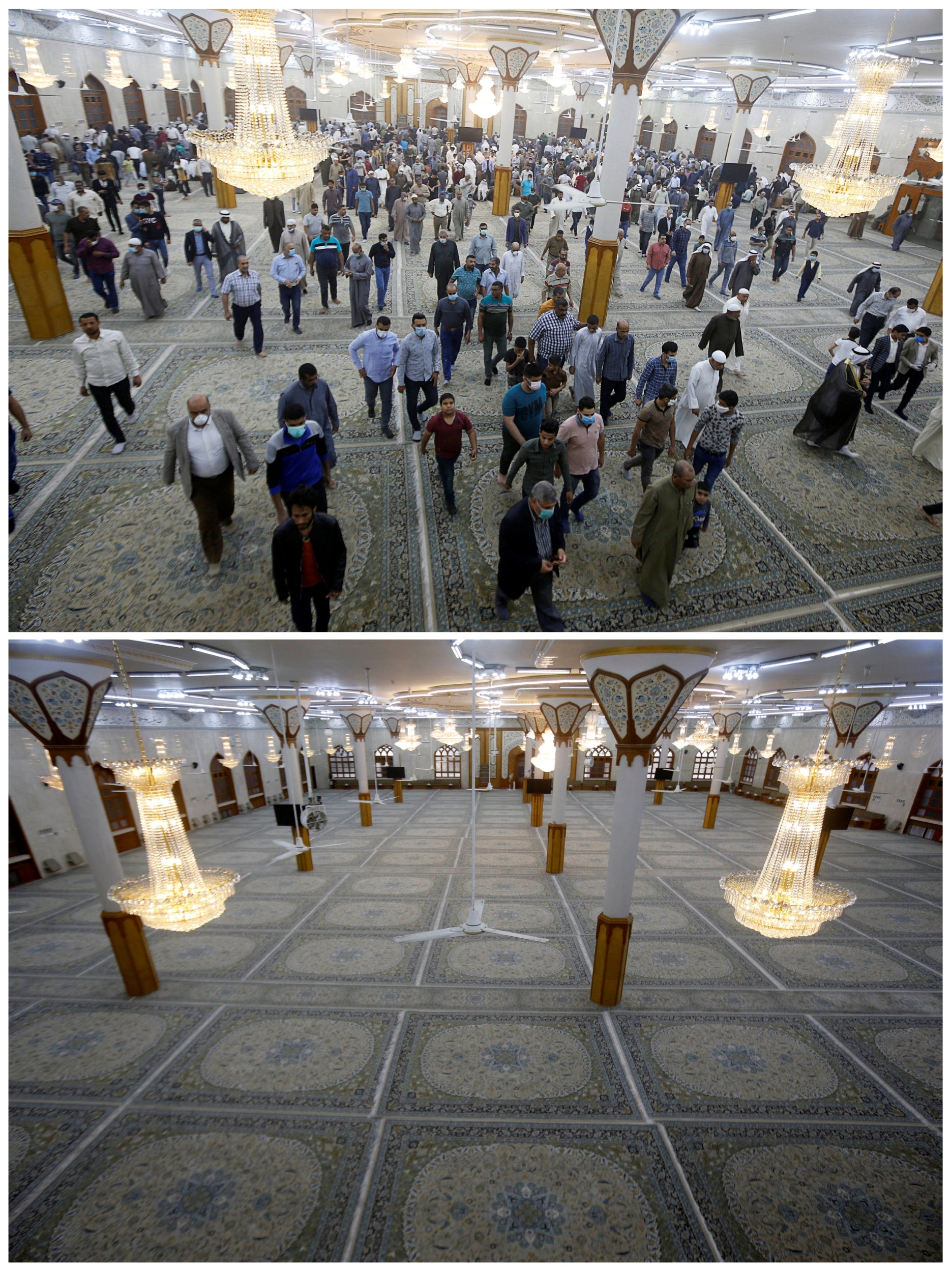 5/20

Basra Grand Mosque, Iraq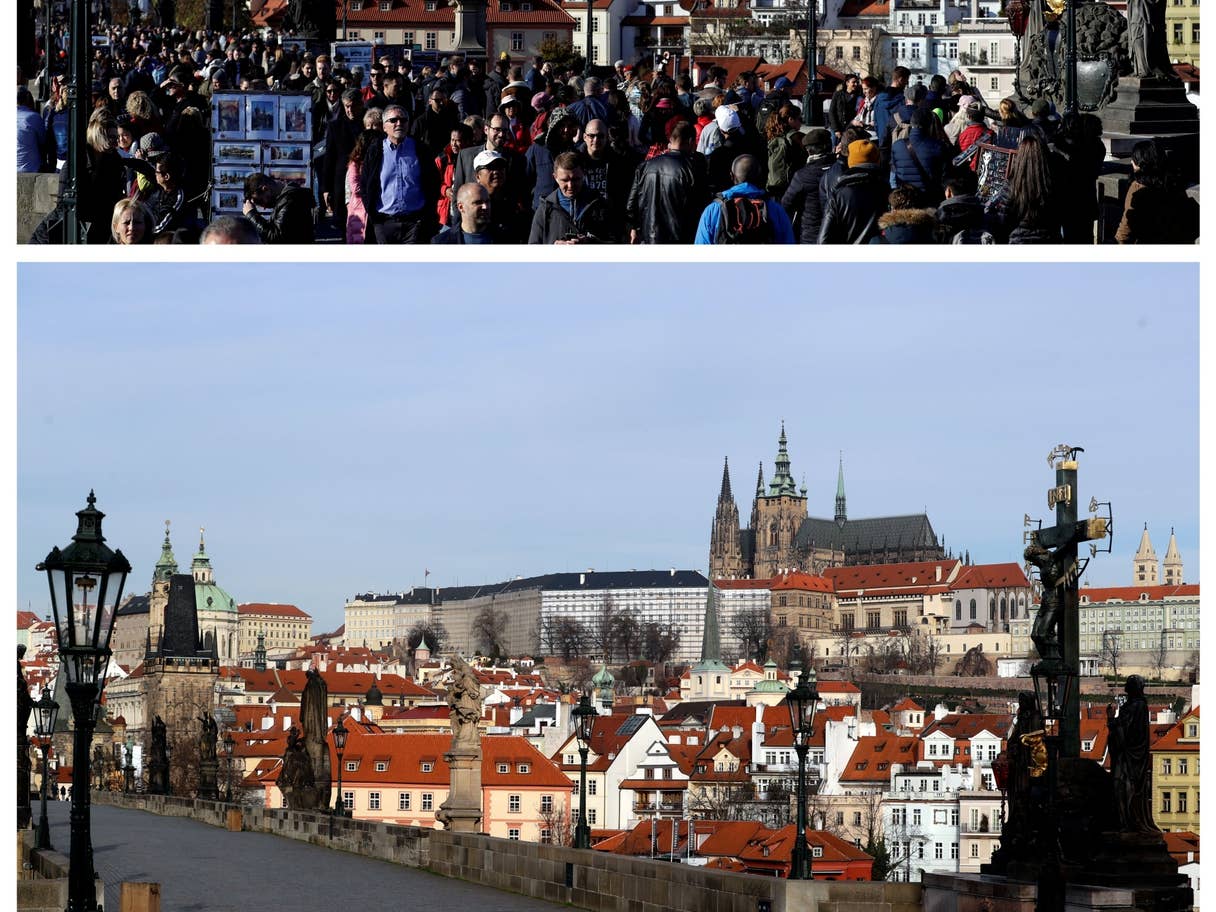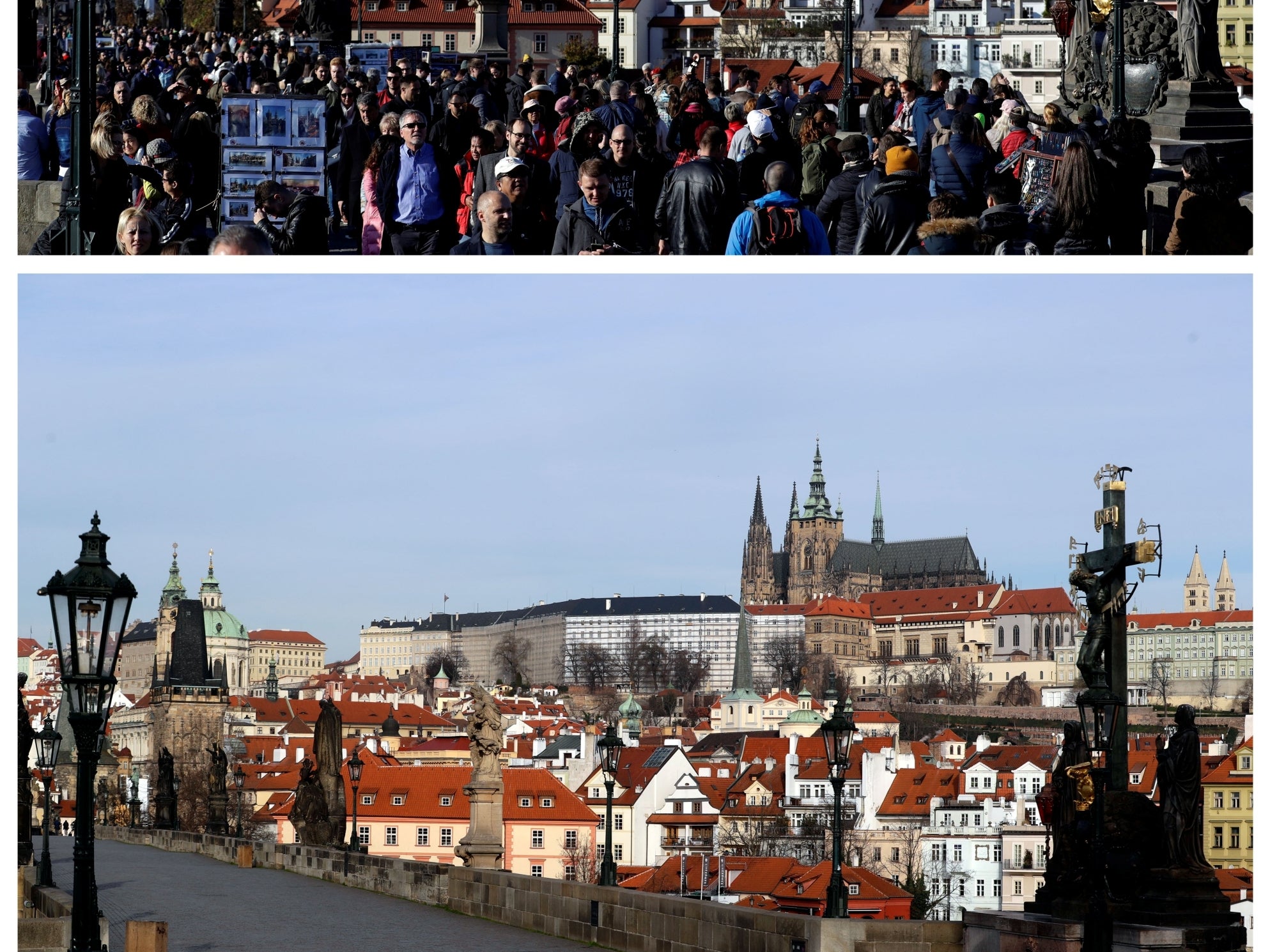 6/20

Charles Bridge, Prague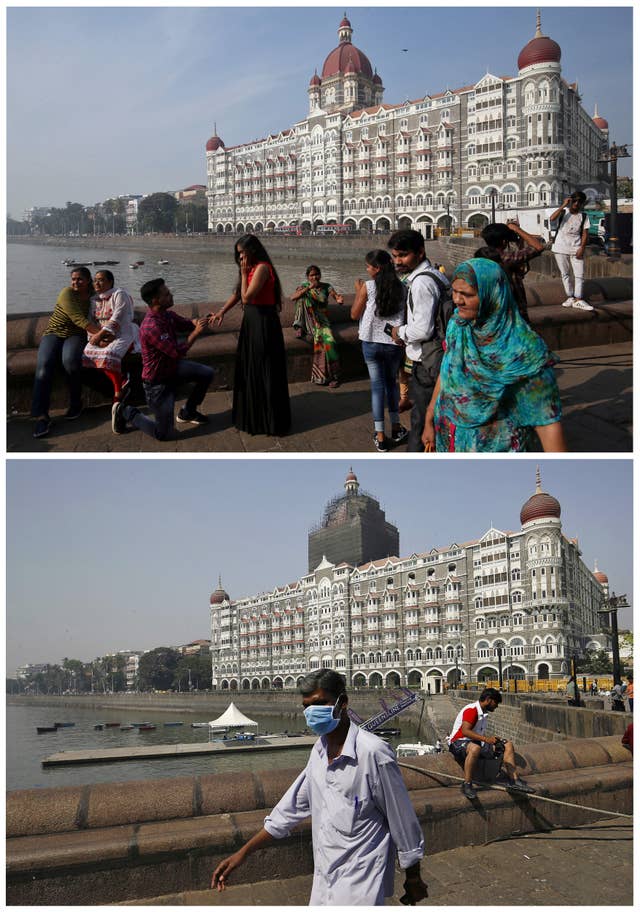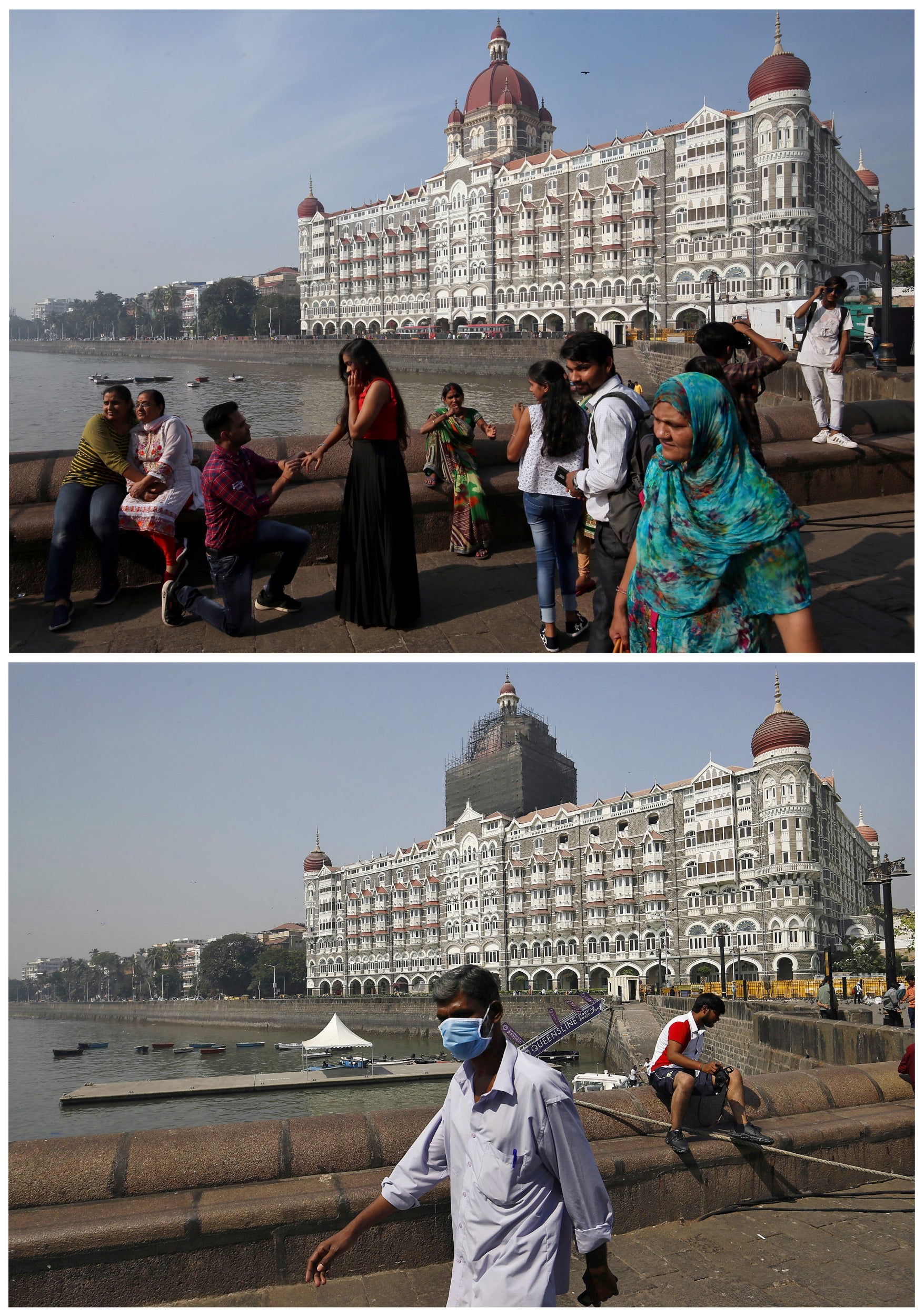 7/20

Taj Mahal hotel, India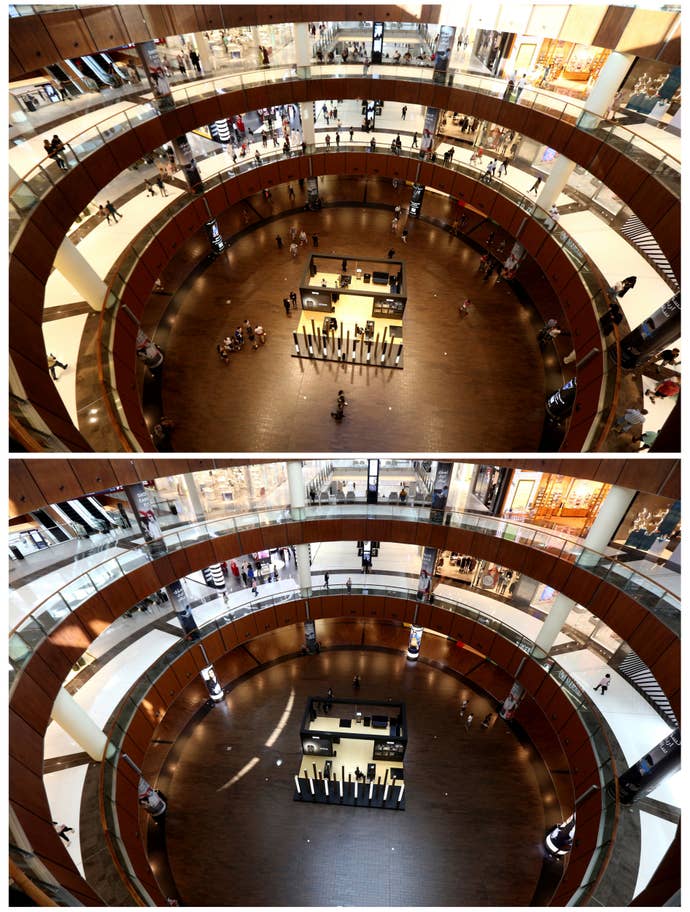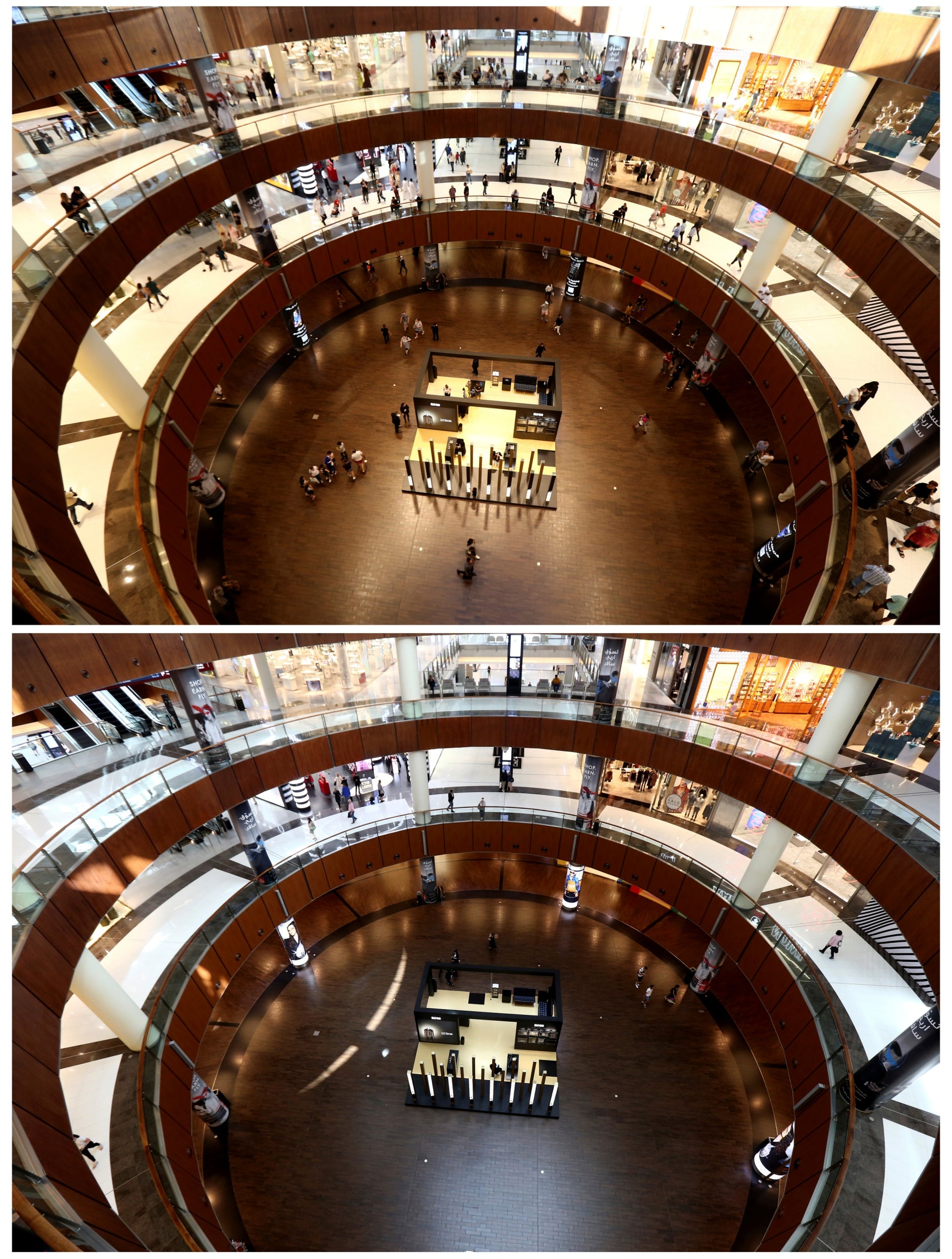 8/20

Dubai Mall, UAE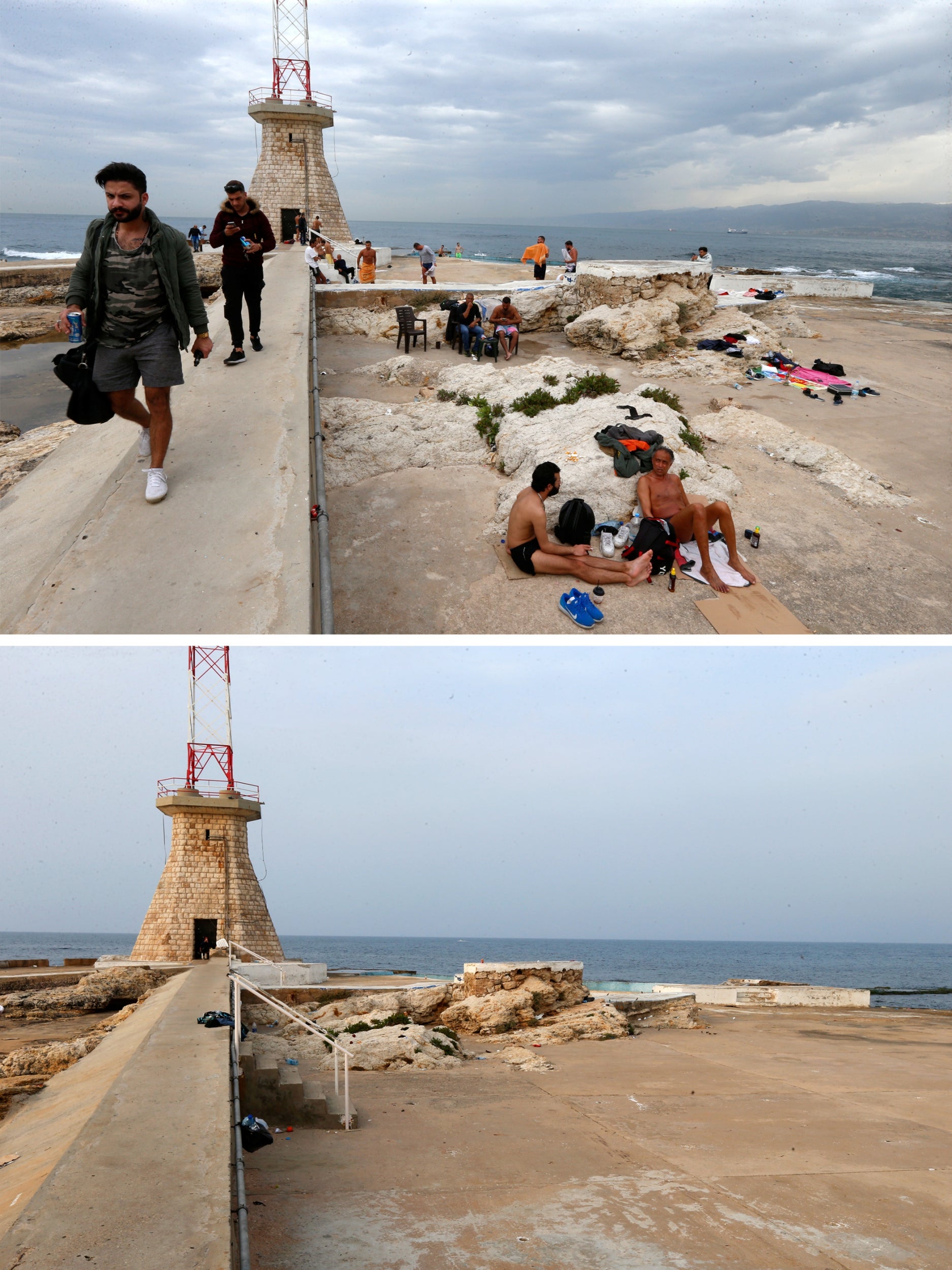 9/20

Beirut March, Lebanon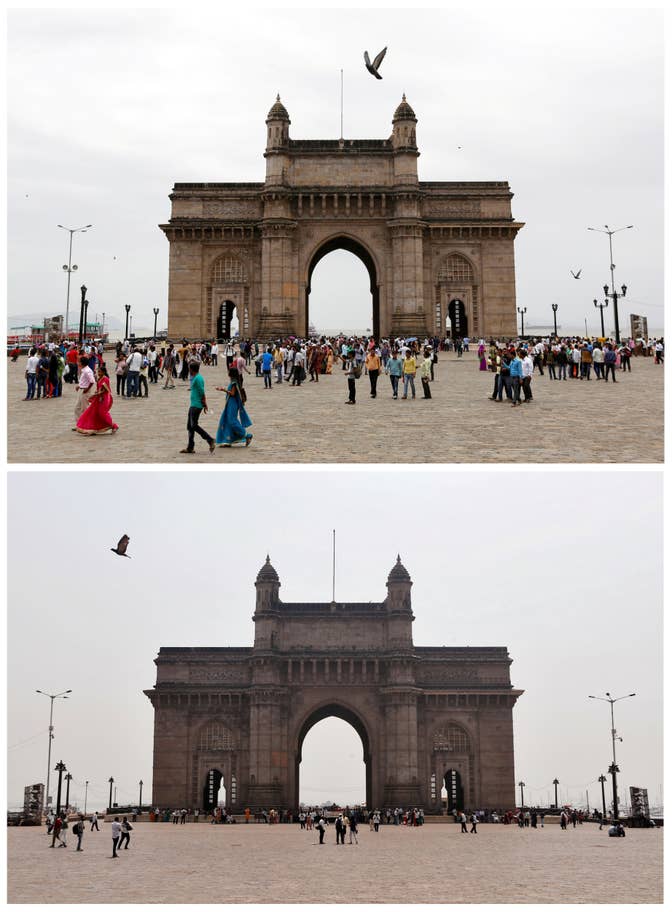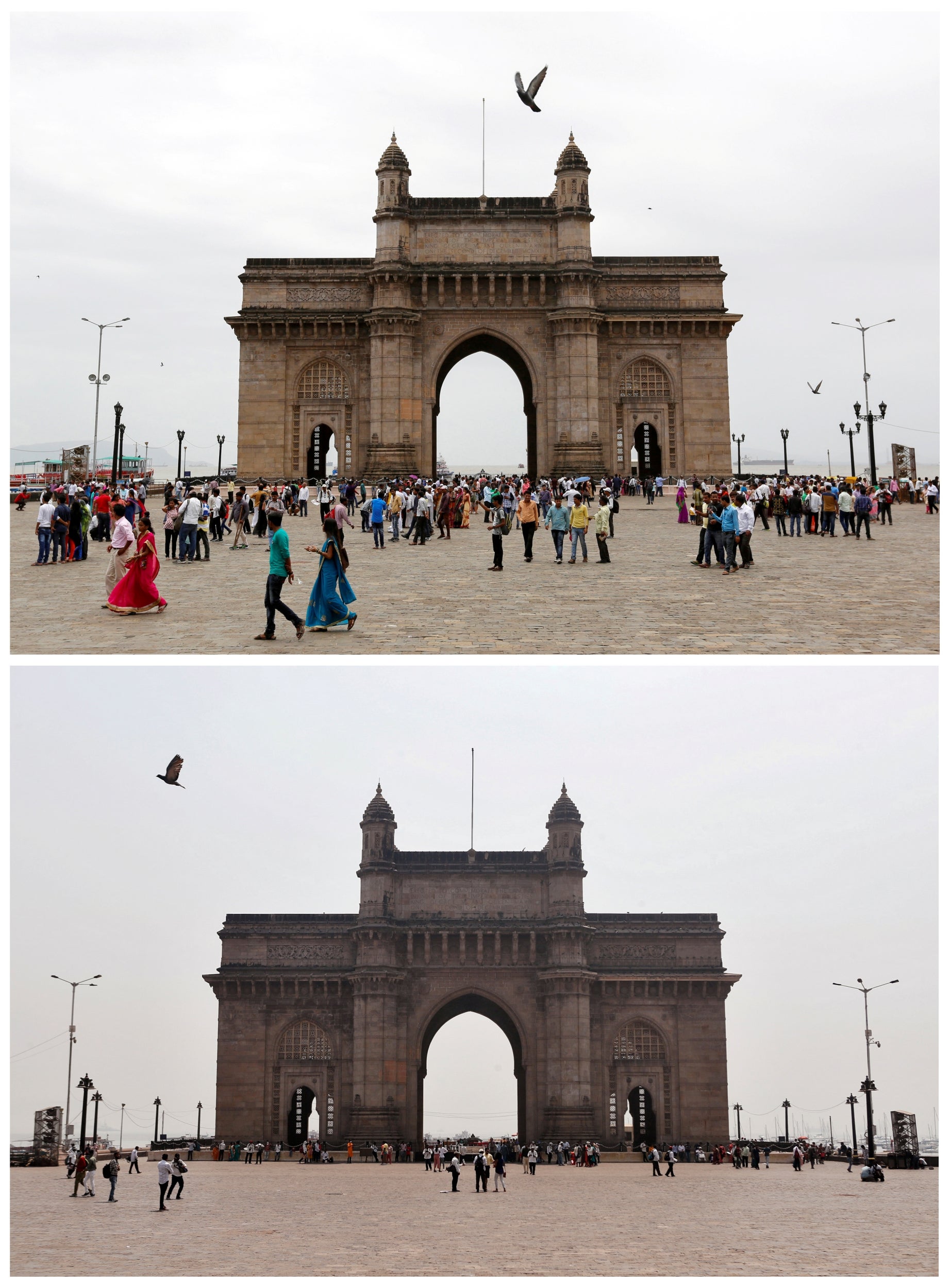 10/20

Gateway of India, Mumbai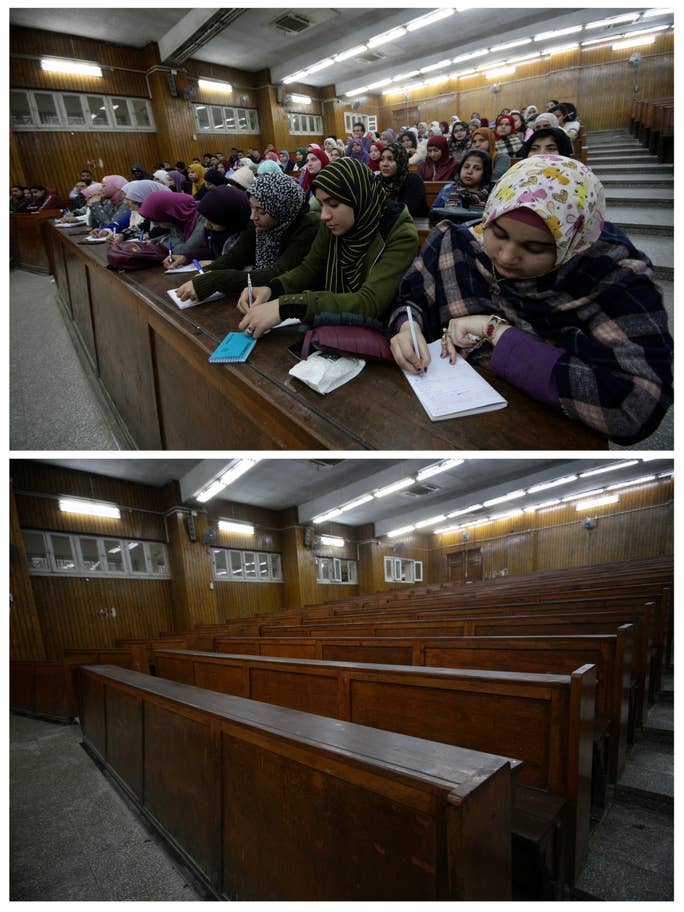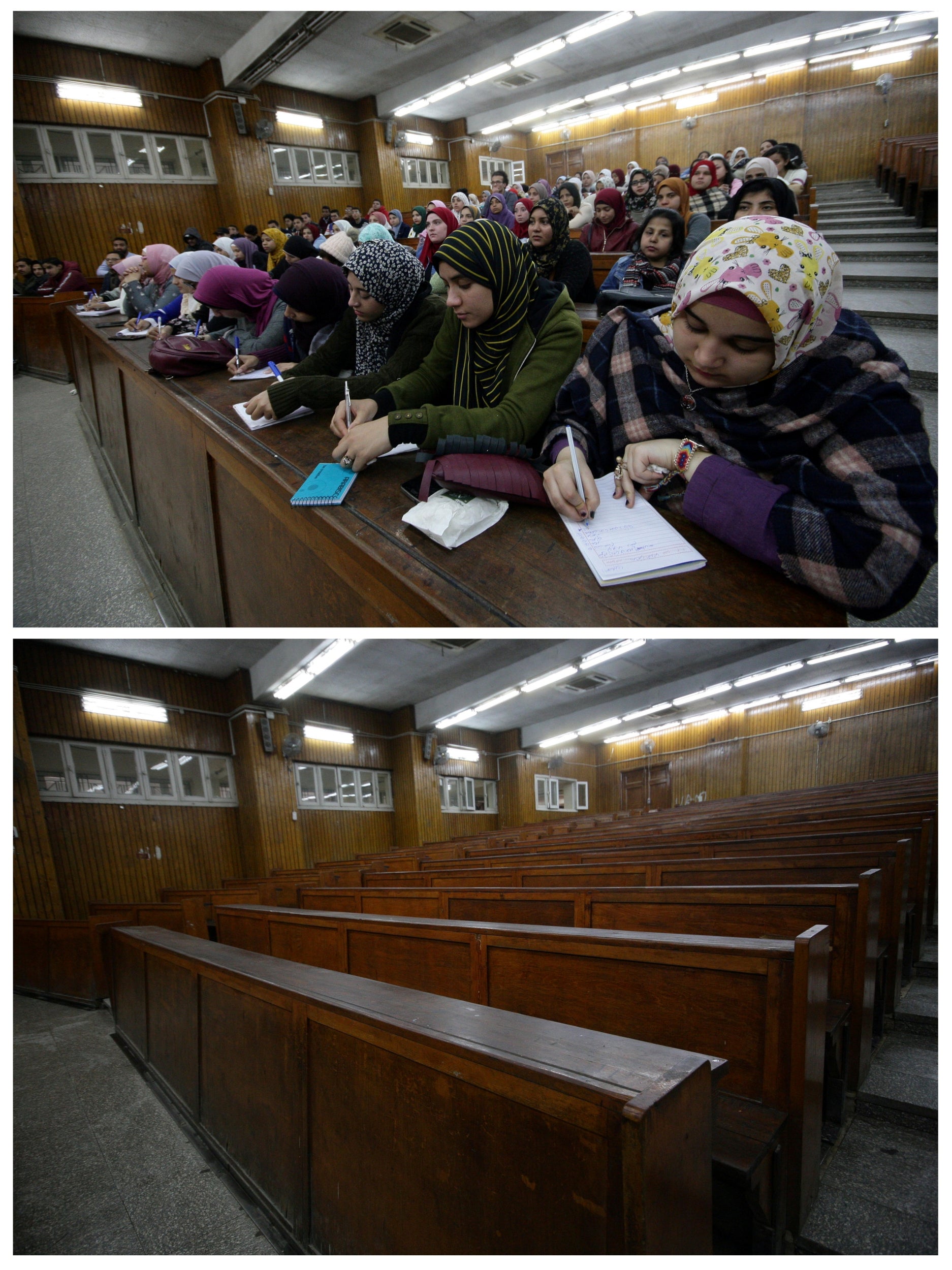 11/20

Cairo University, Egypt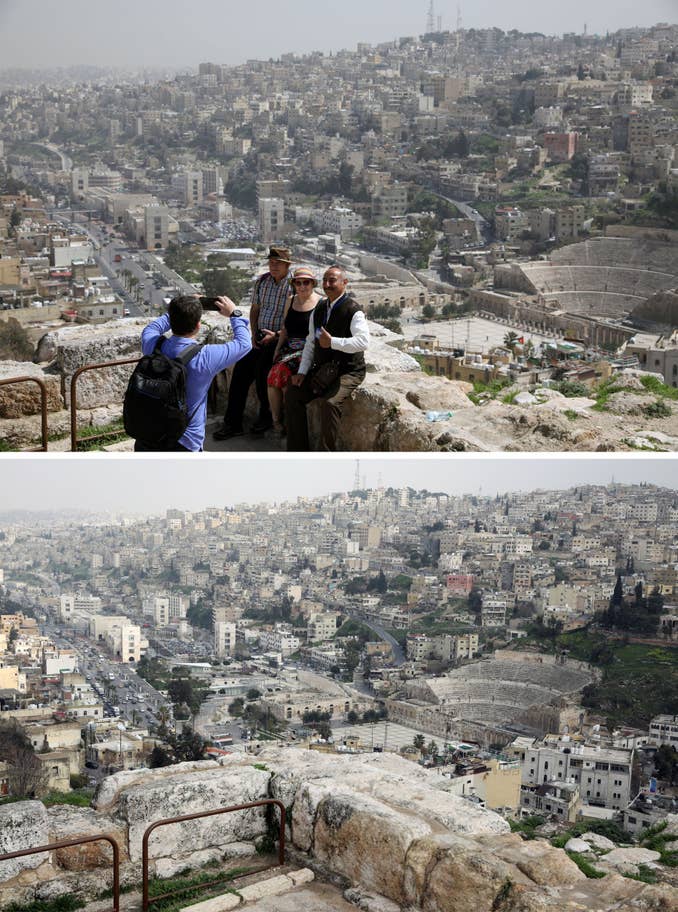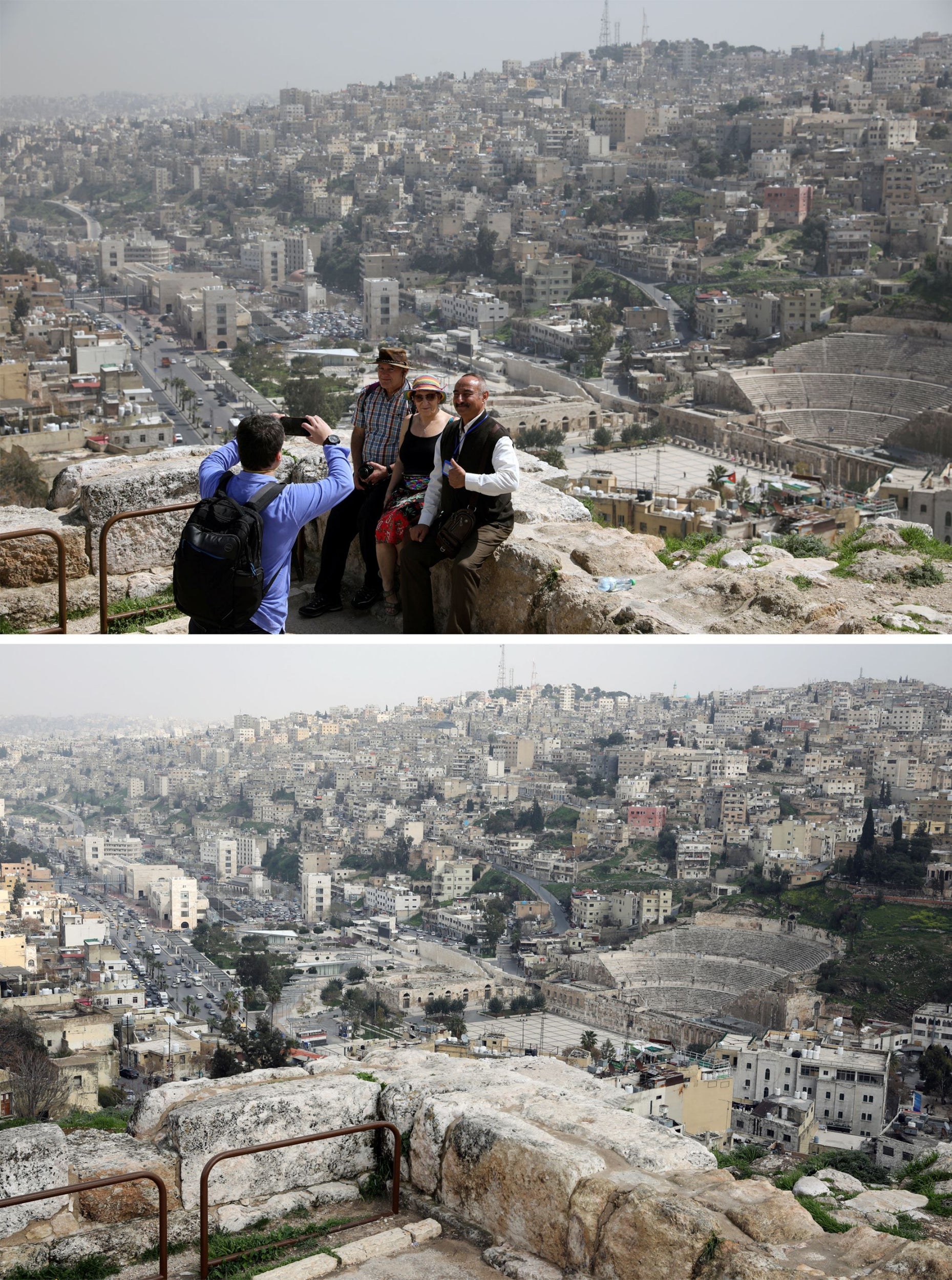 12/20

Amman Citadel, Jordan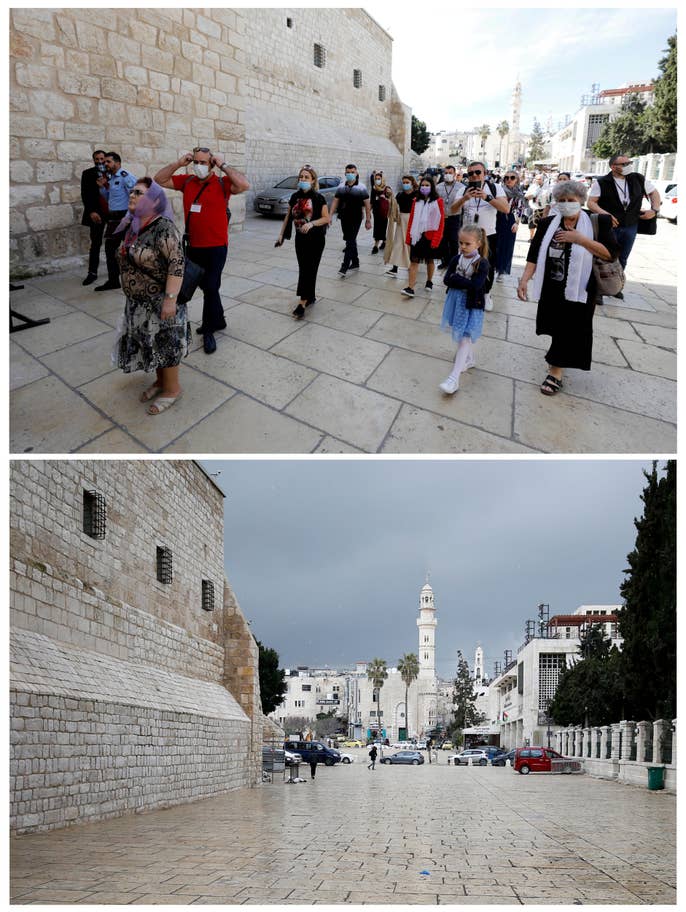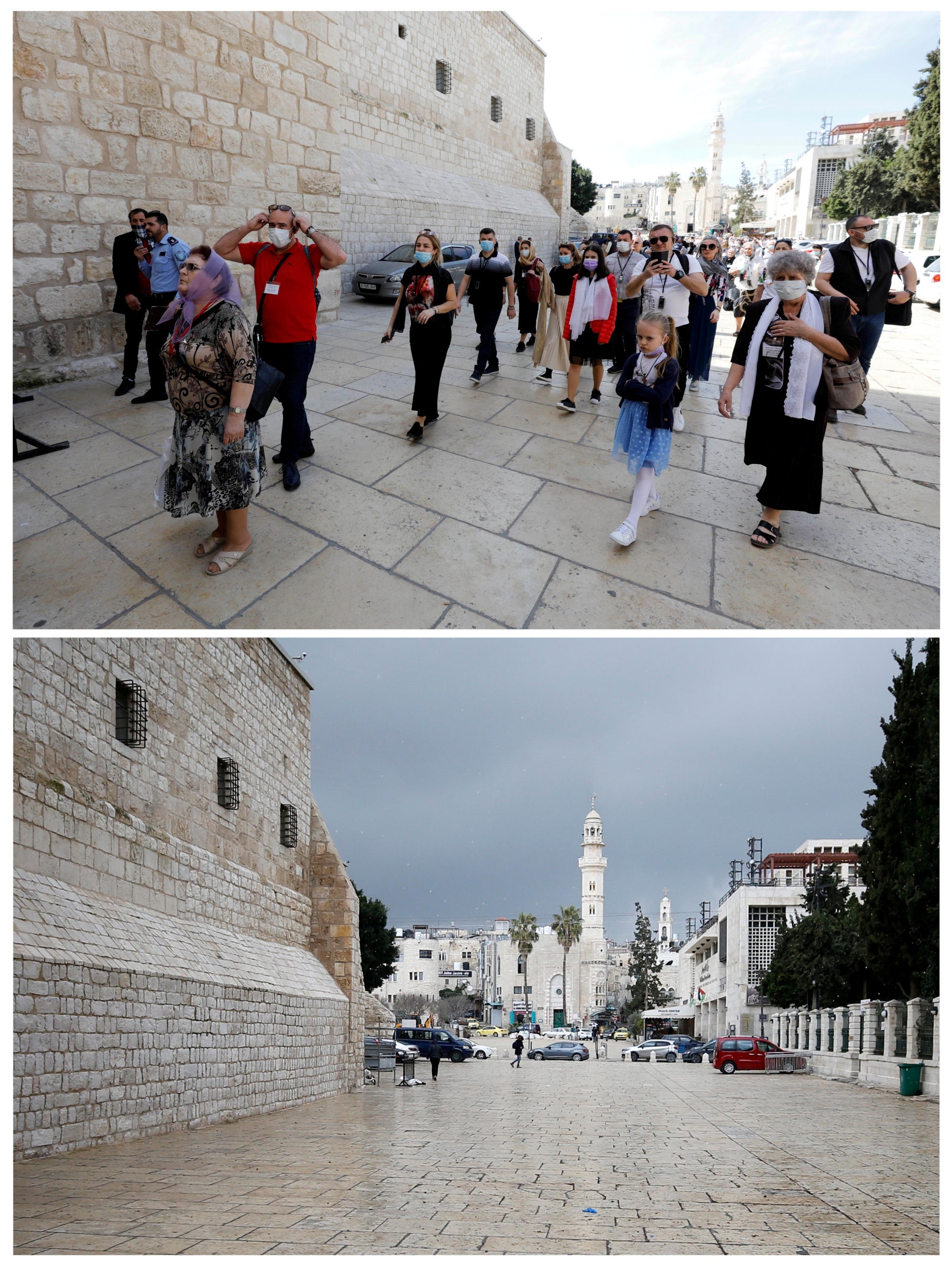 13/20

Church of the Nativity, Bethlehem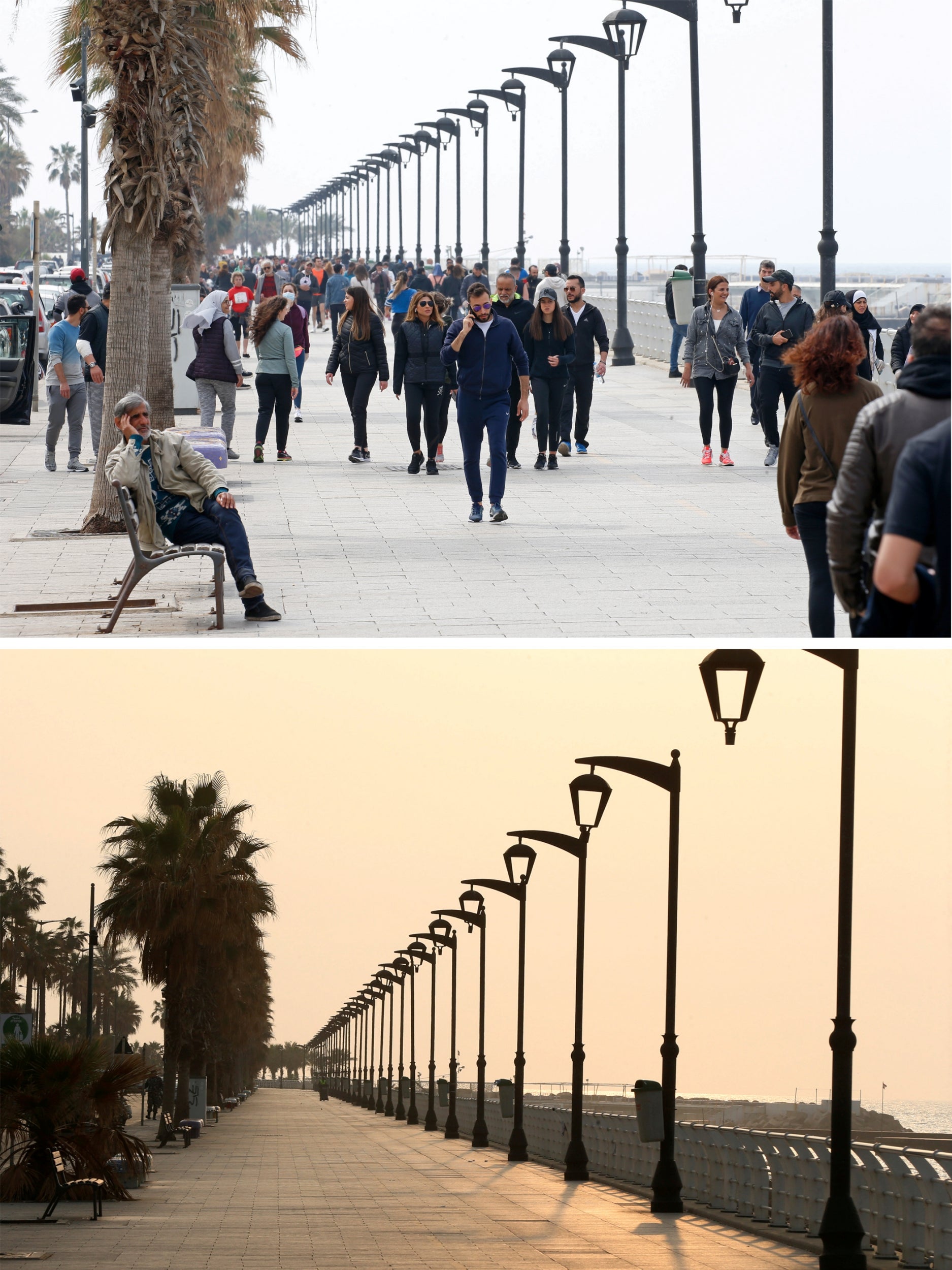 14/20

Beirut March, Lebanon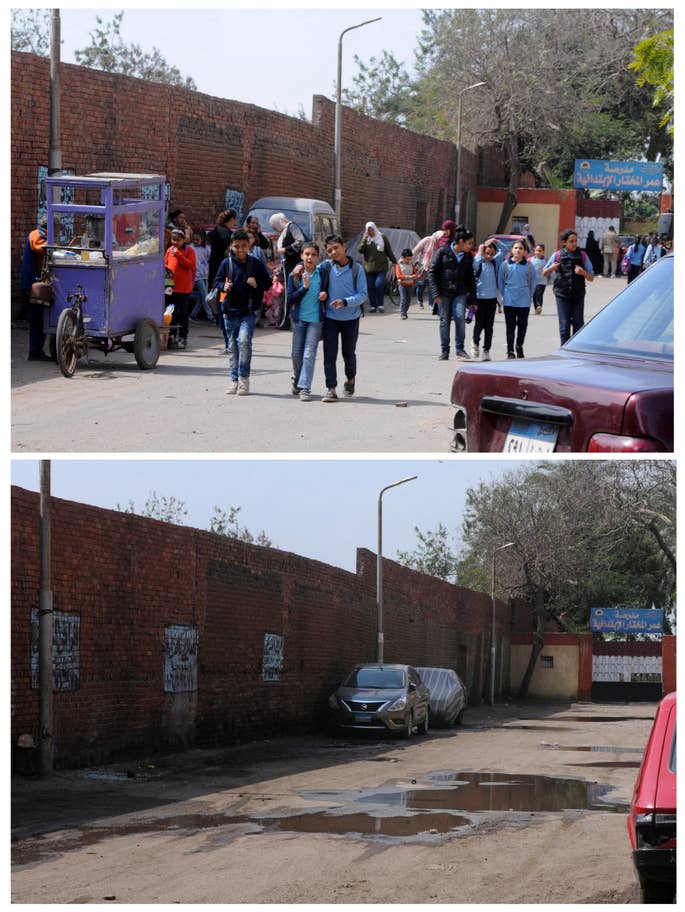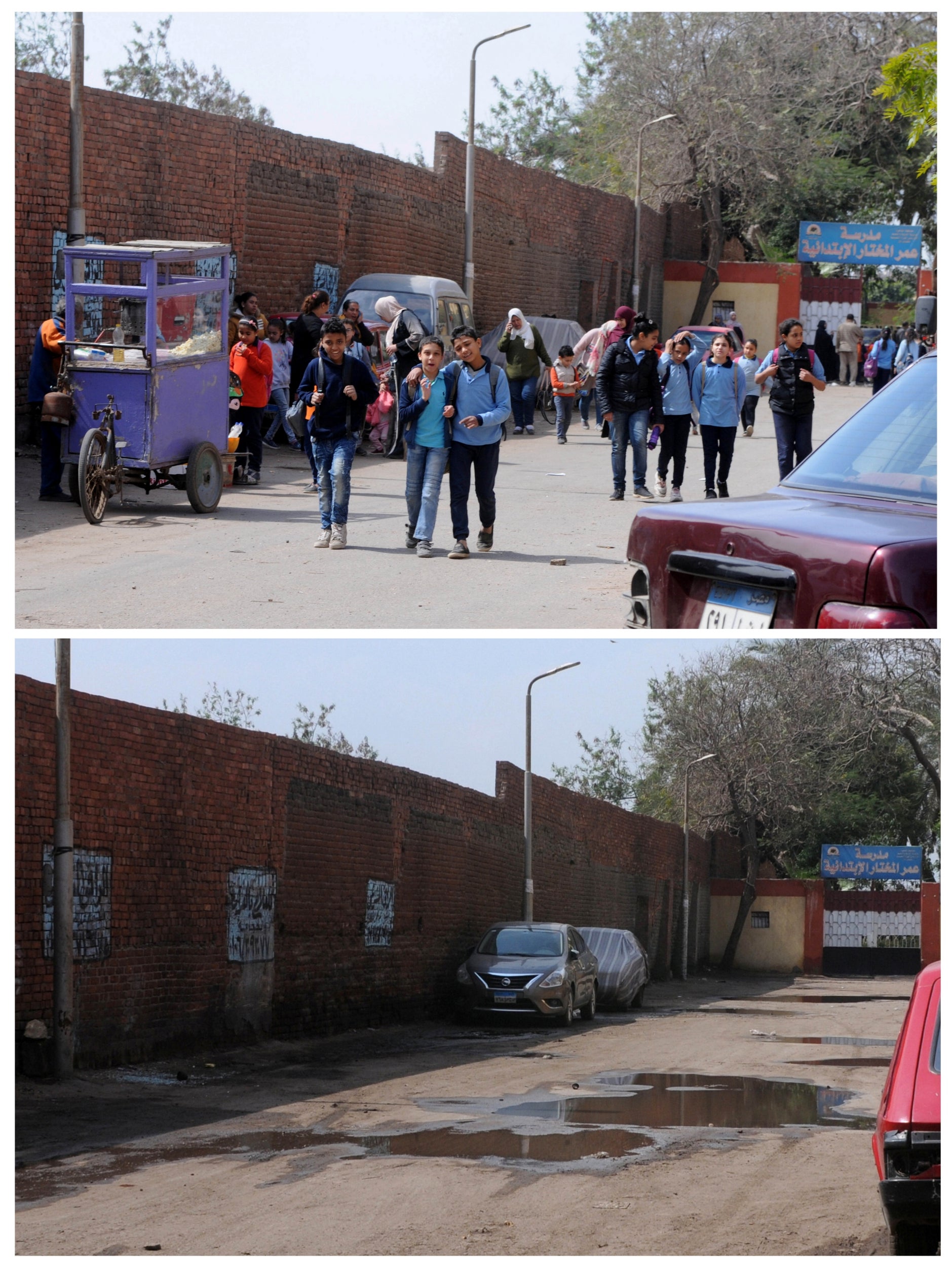 15/20

Cairo, Egypt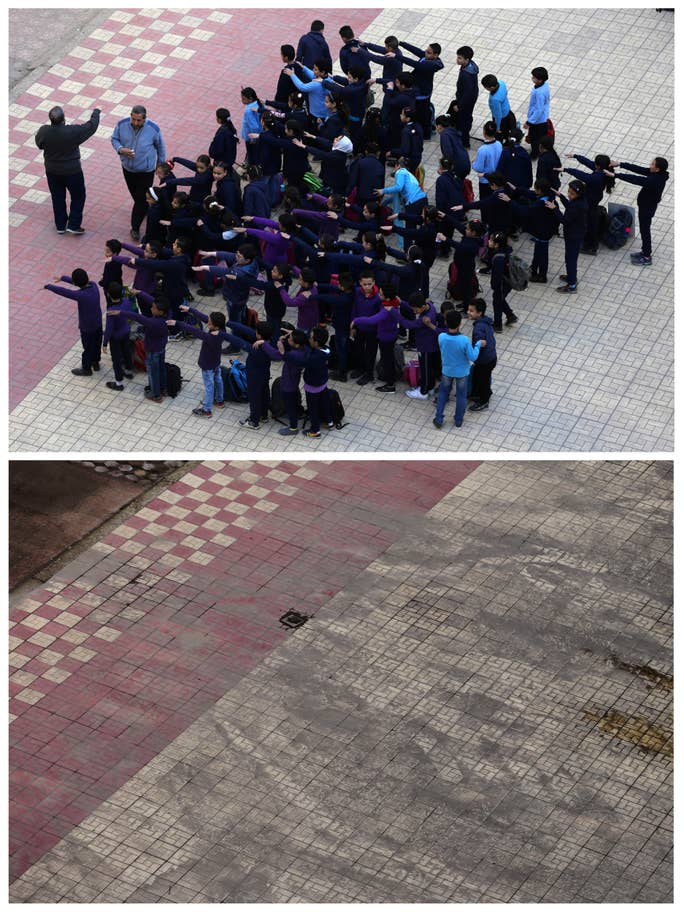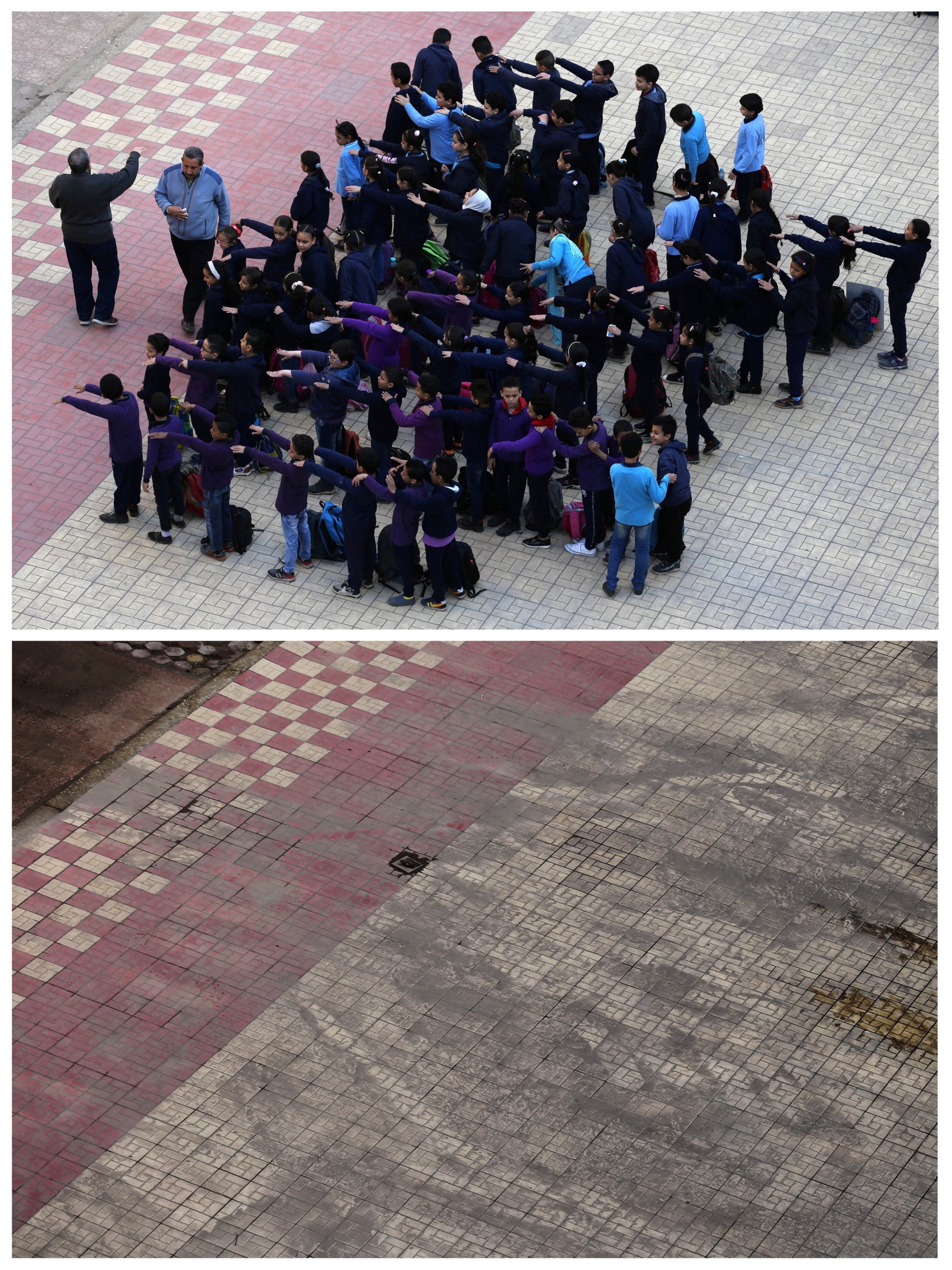 16/20

Cairo University, Egypt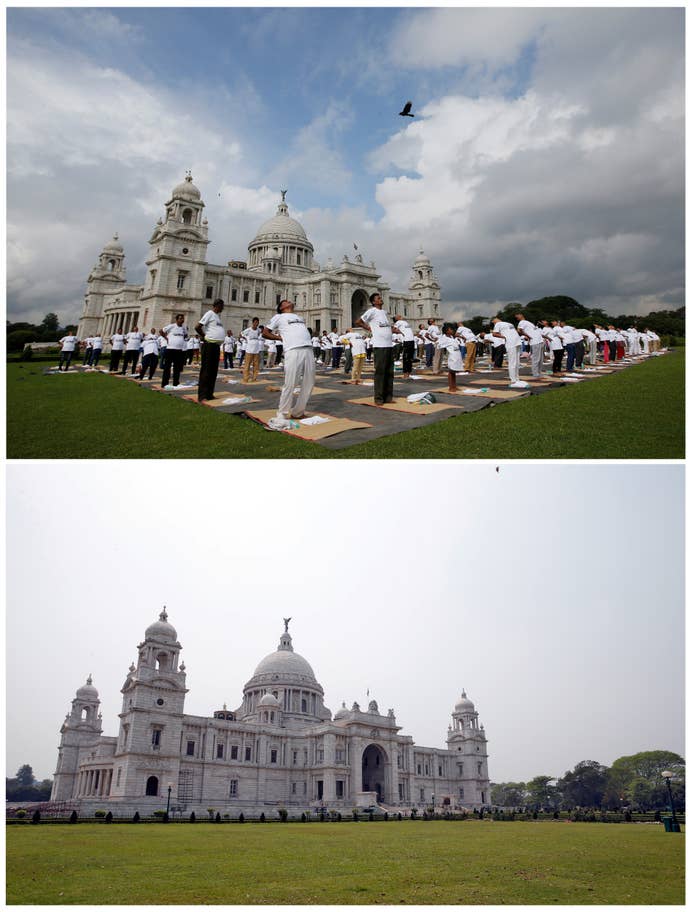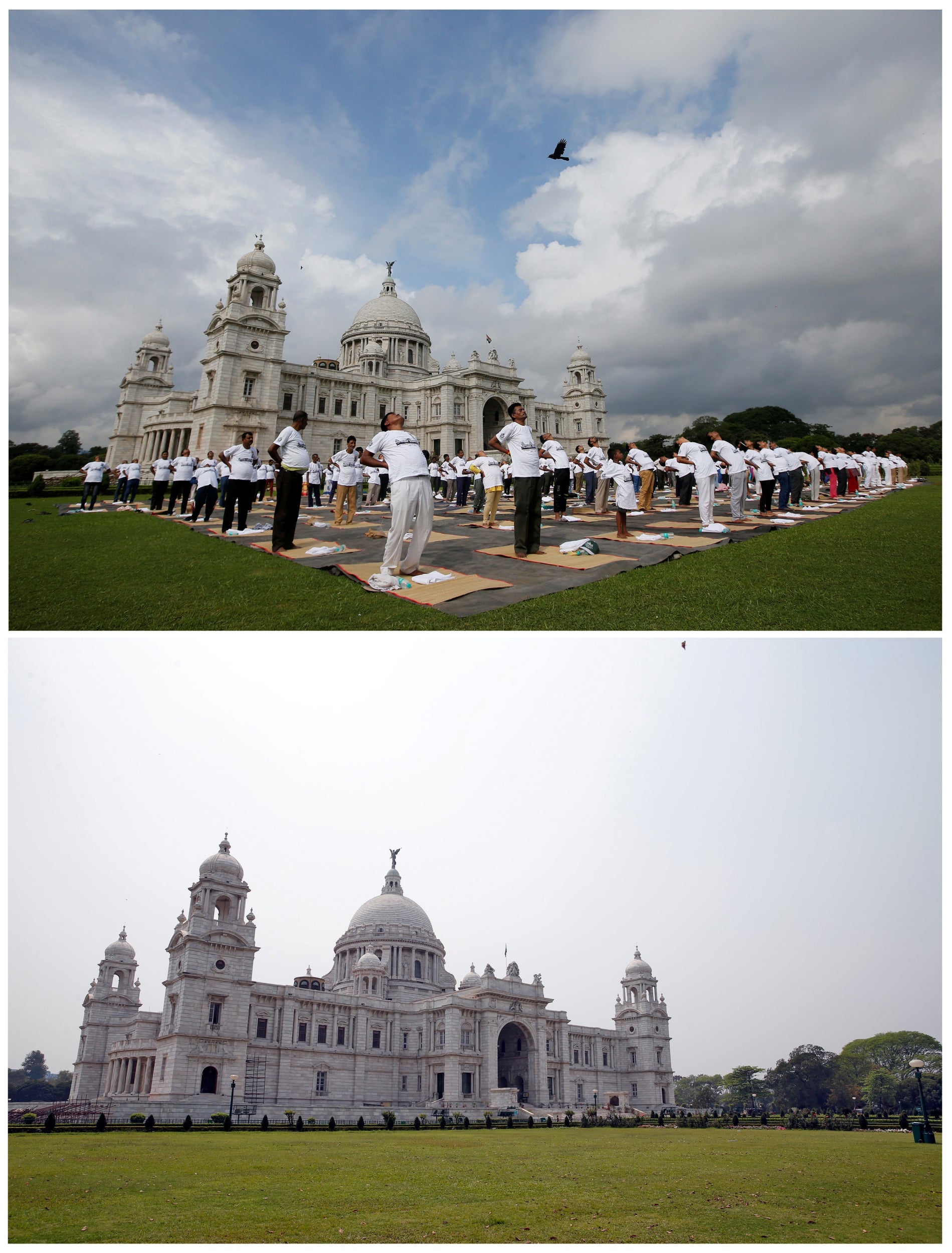 17/20

Victoria Memorial, India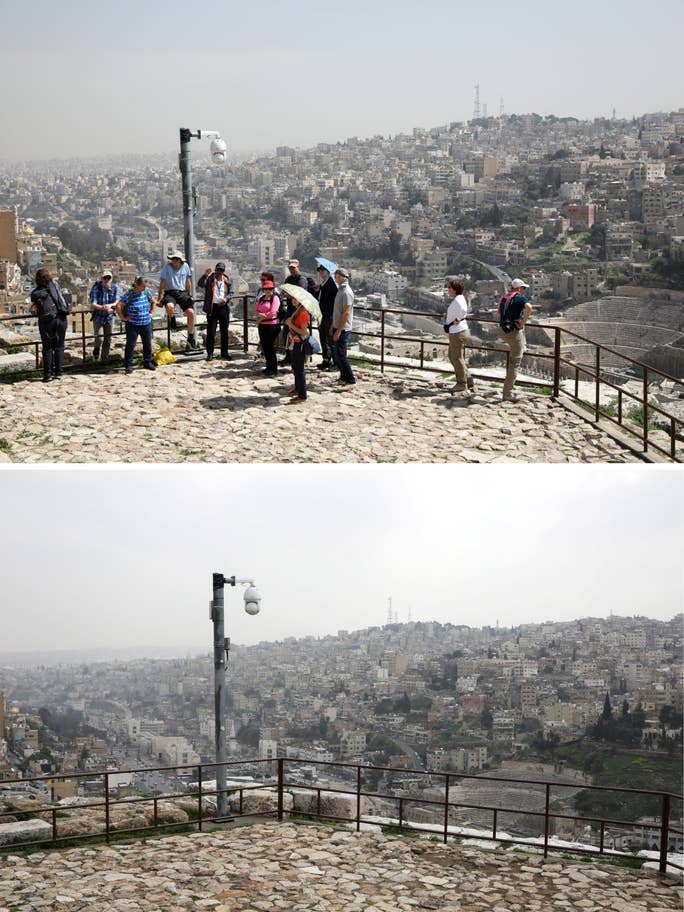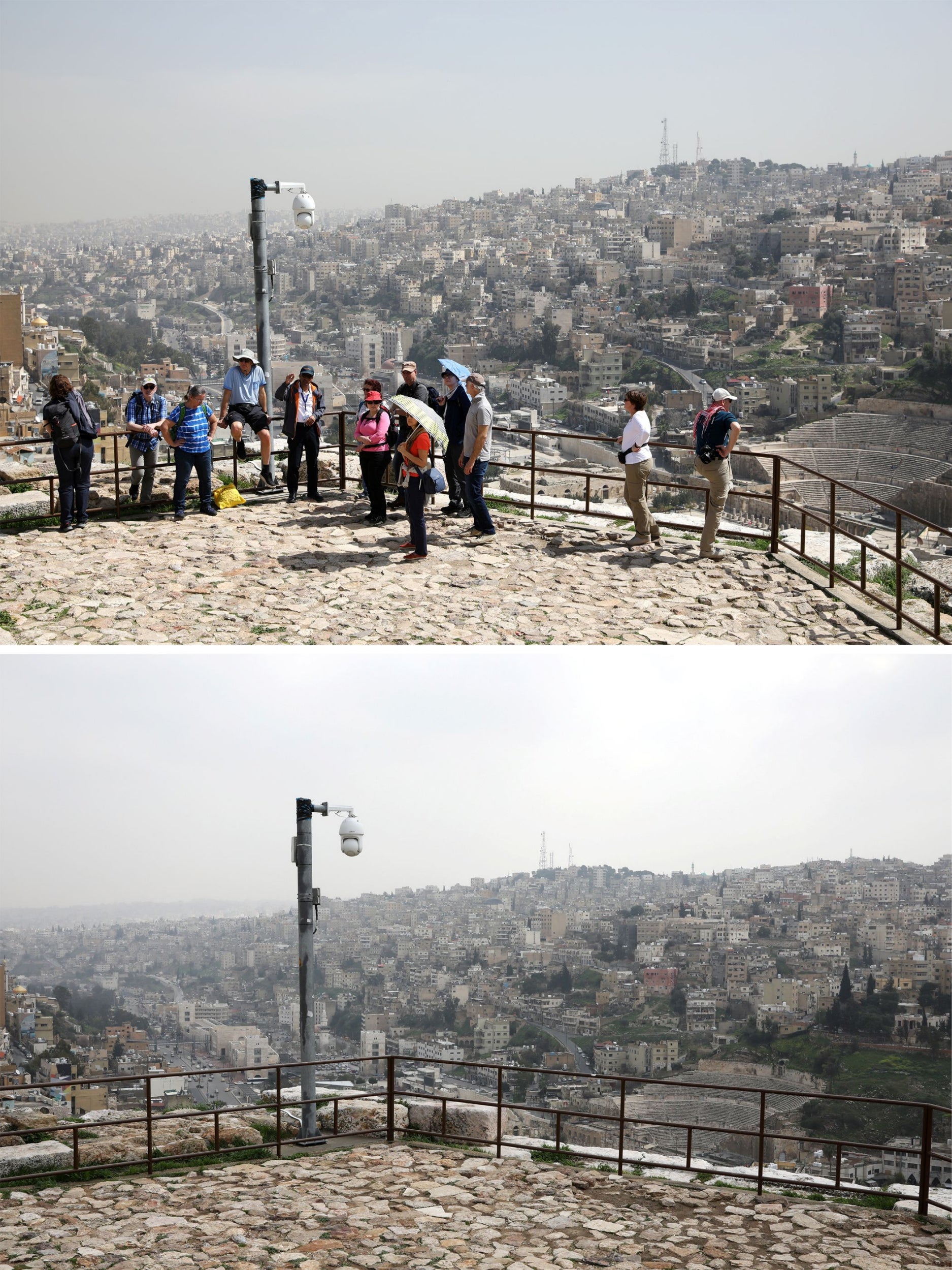 18/20

Amman Citadel, Jordan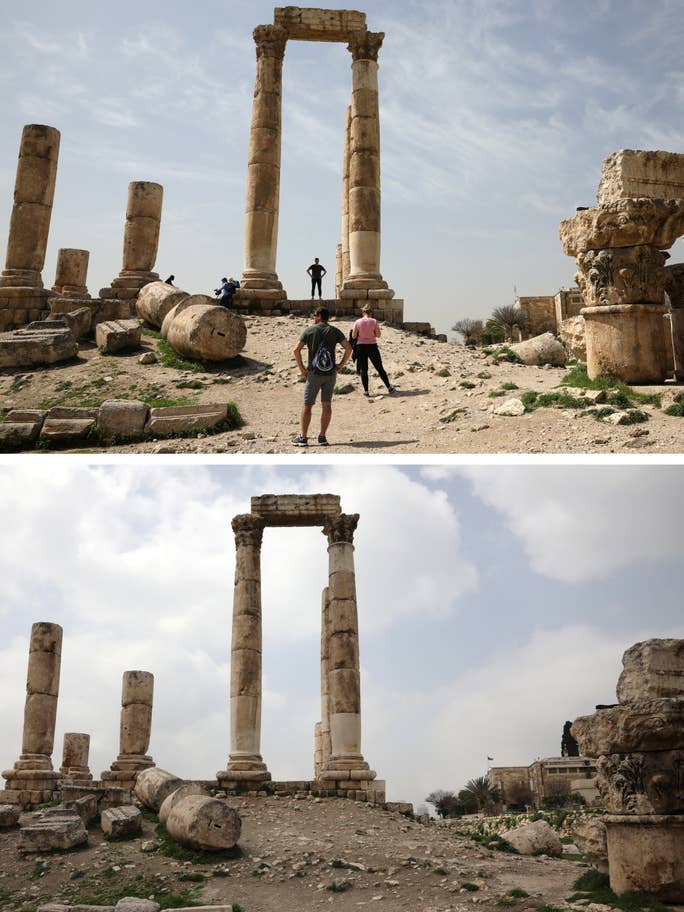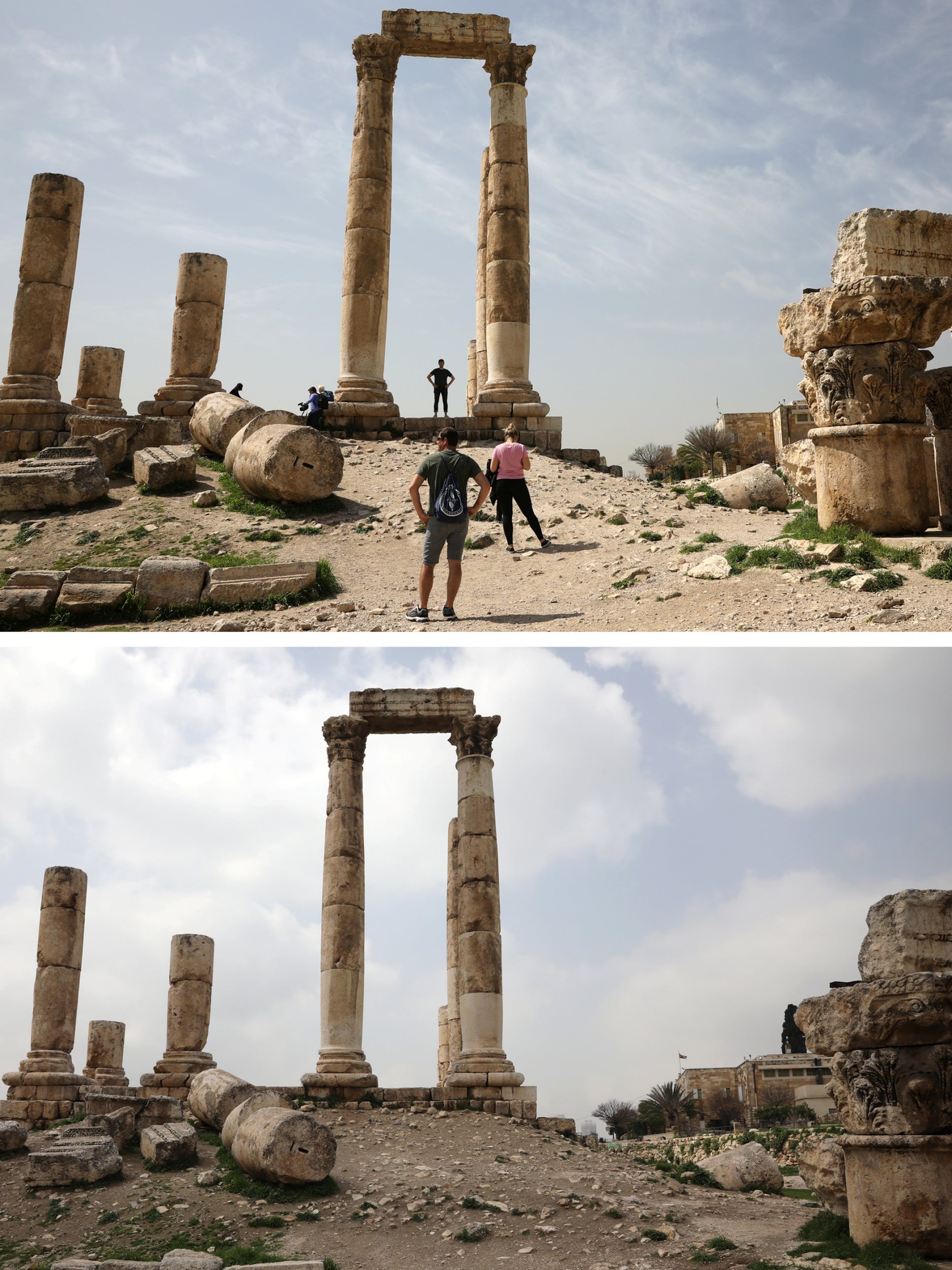 19/20

Amman Citadel, Jordan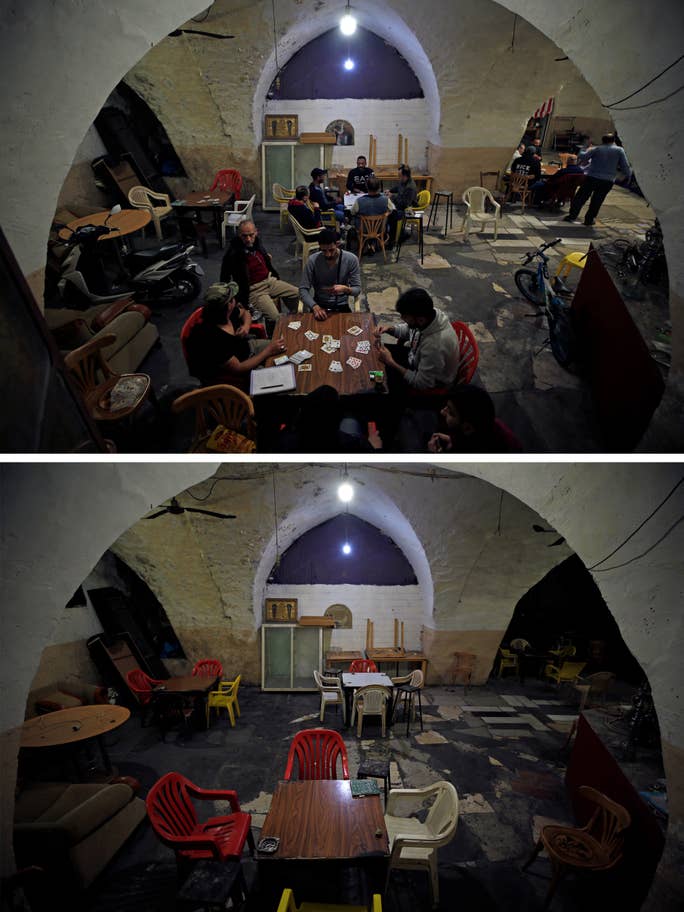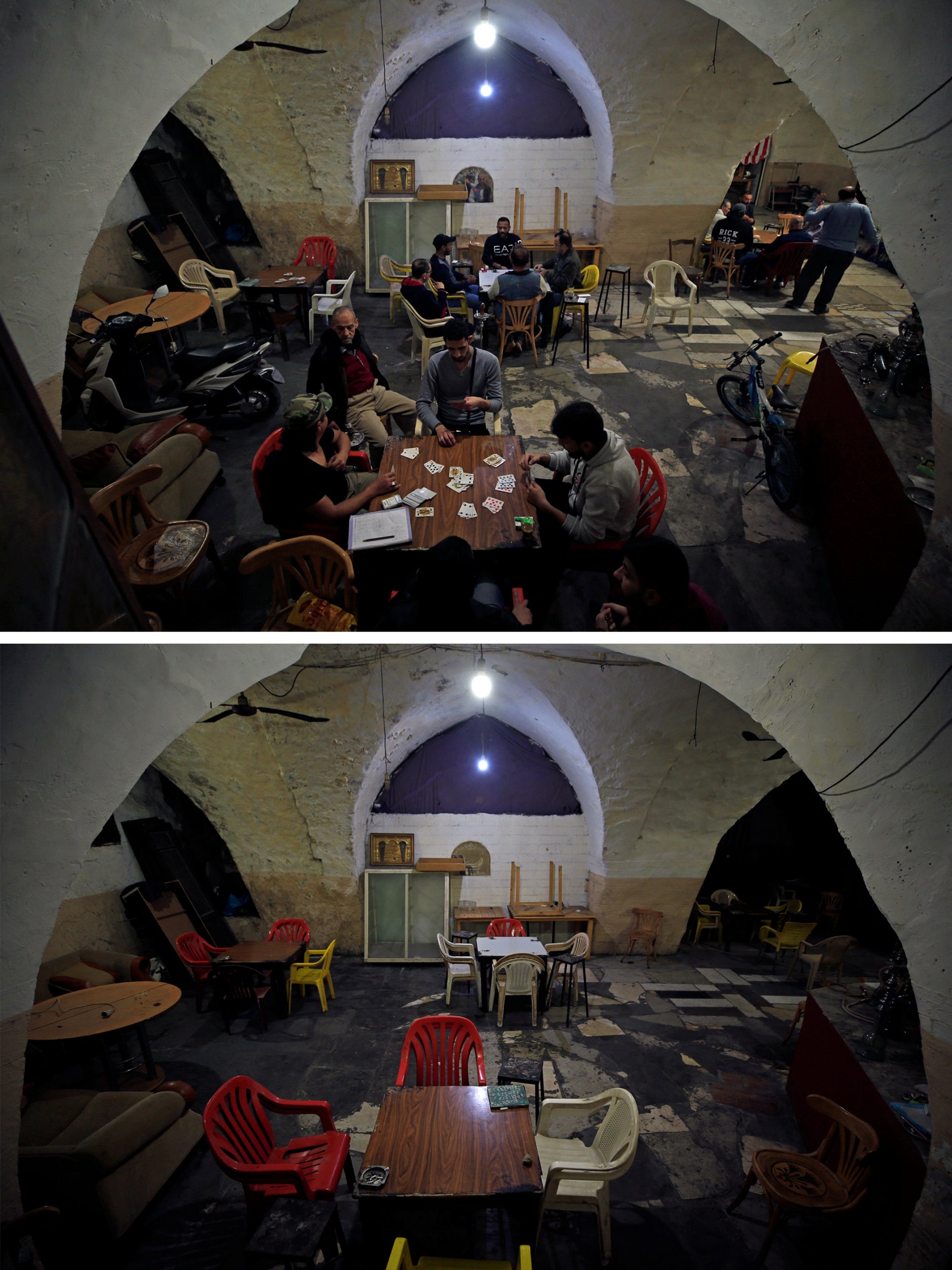 20/20

Sidon, Lebanon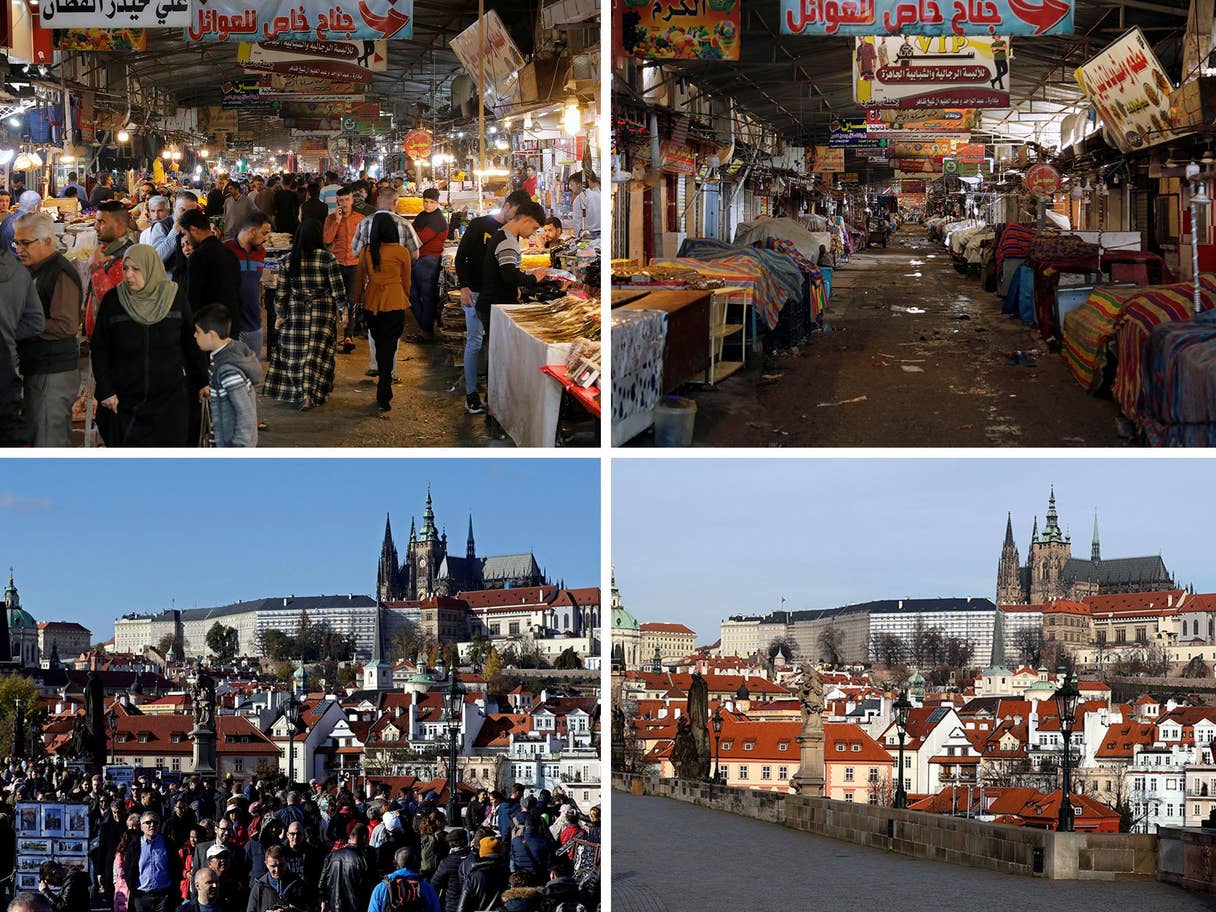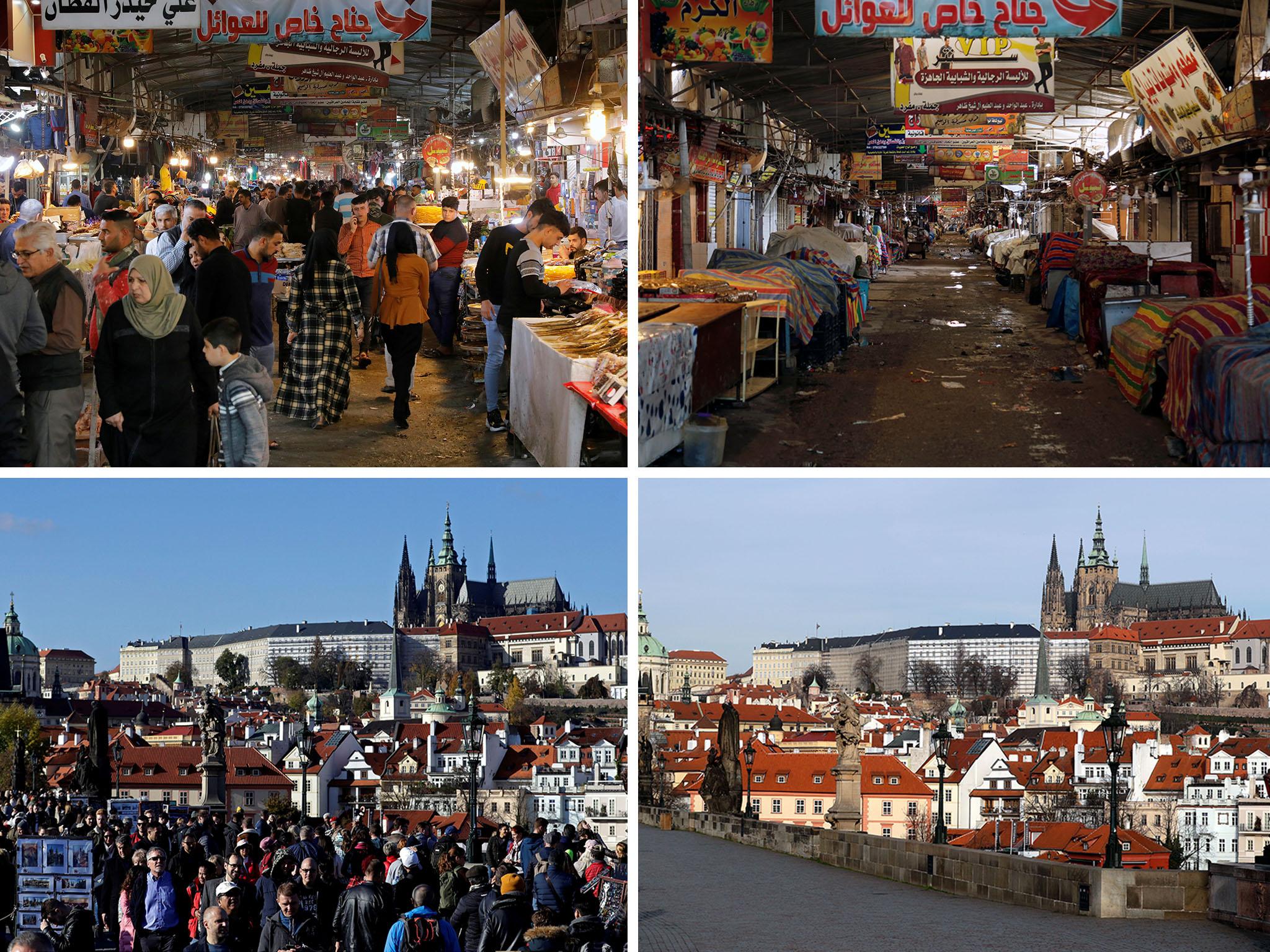 1/20
Top: Nabi Younes market, Mosul
Bottom: Charles Bridge, Prague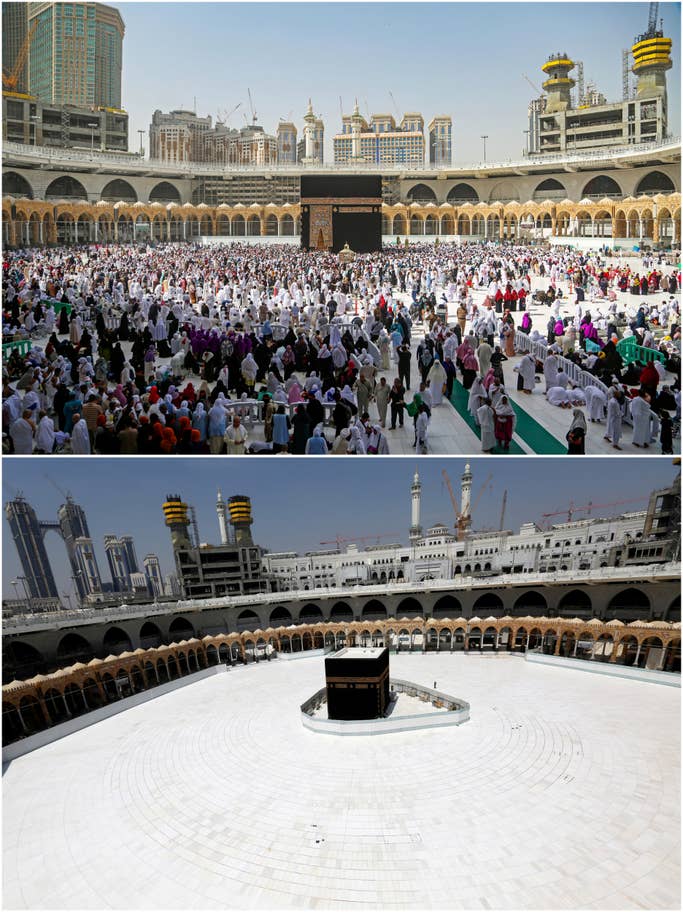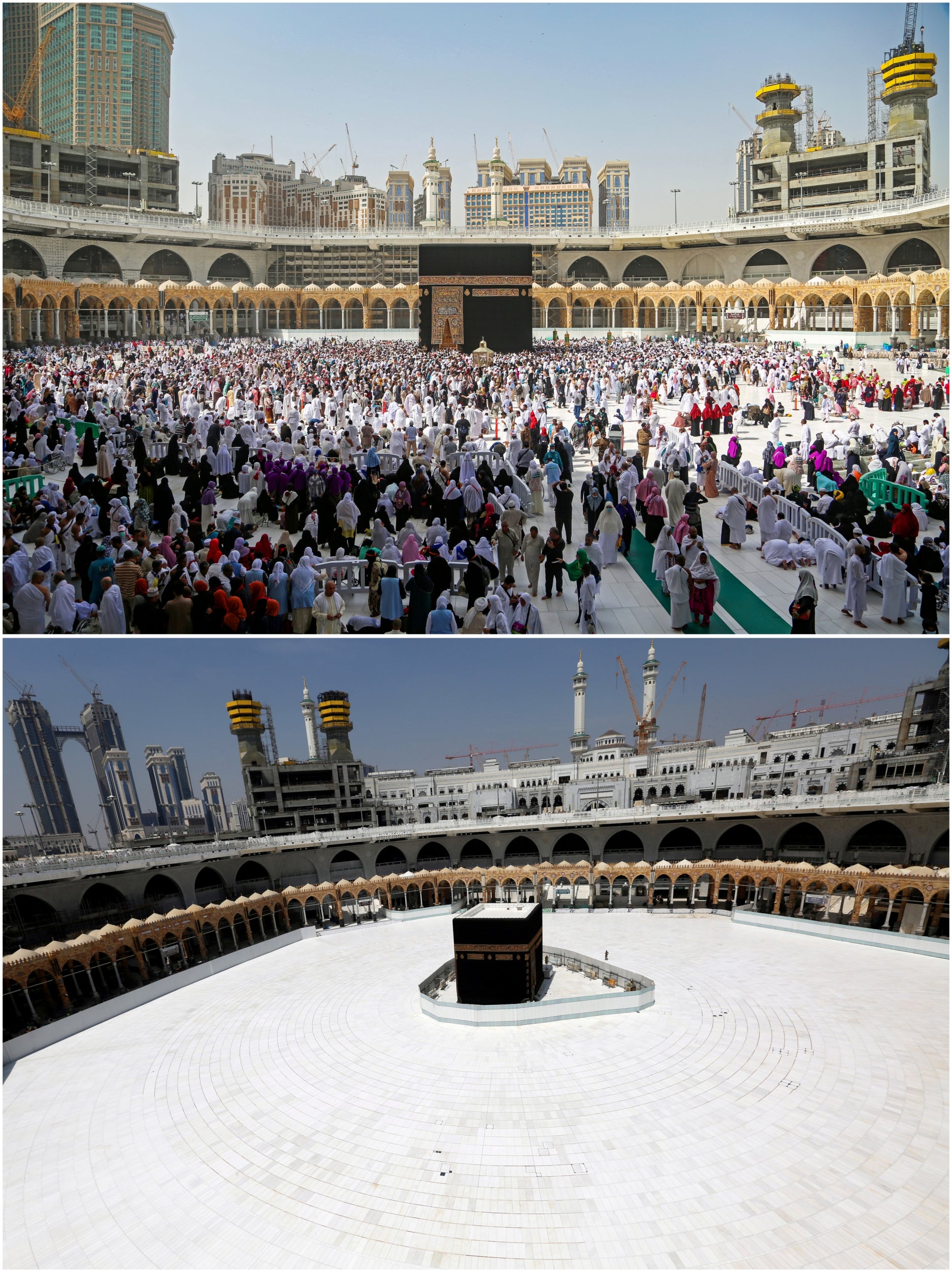 2/20

Grand Mosque, Mecca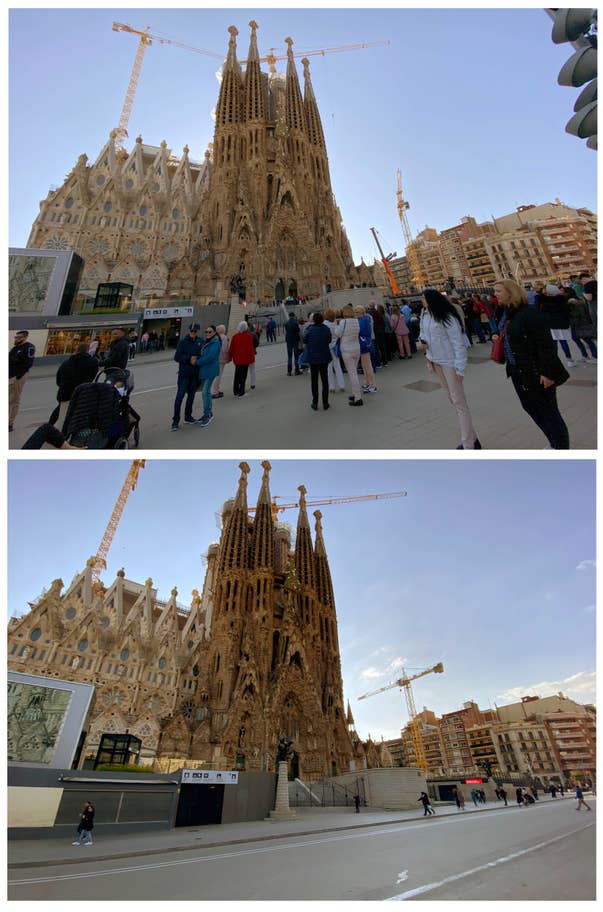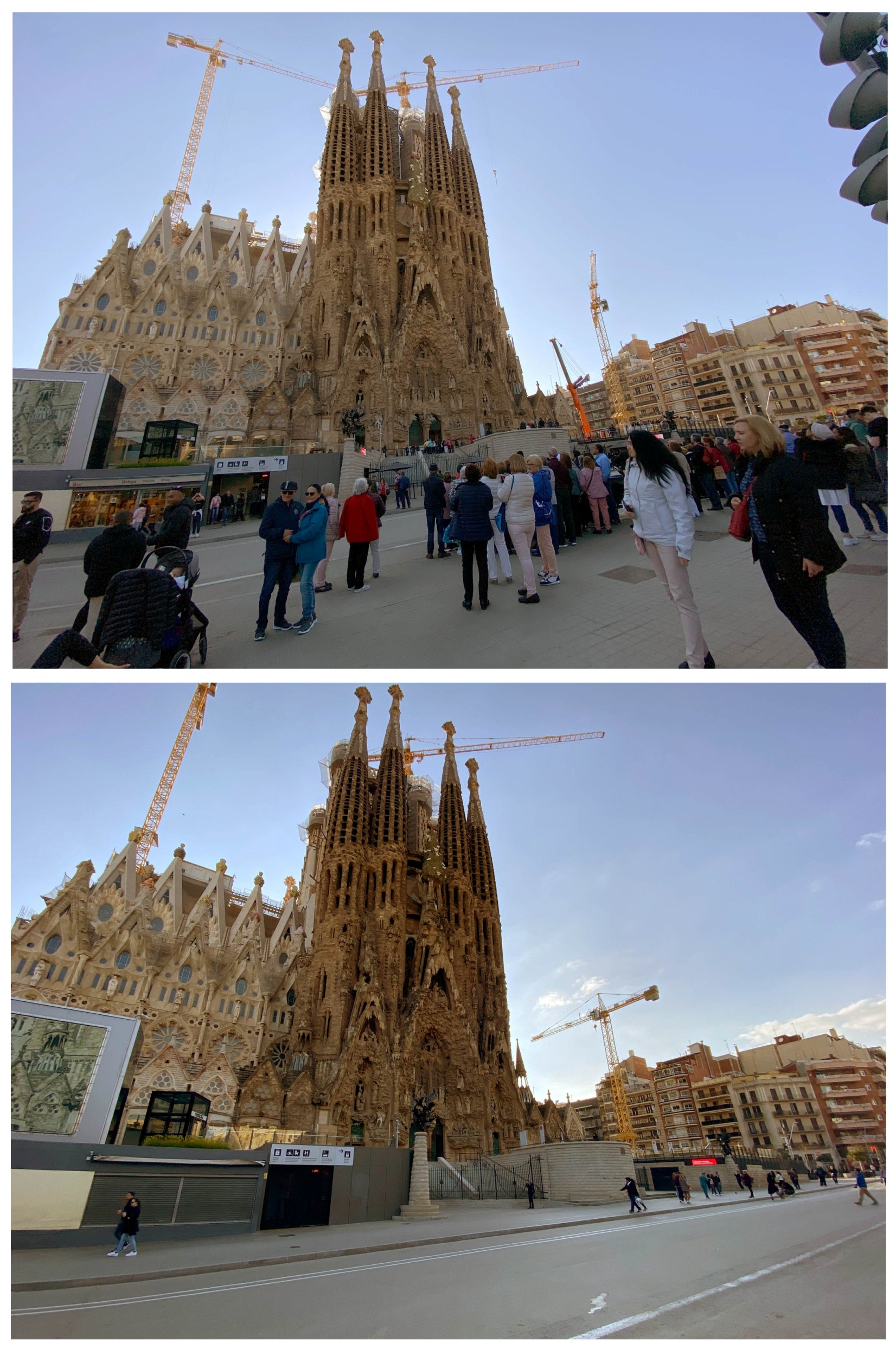 3/20

Sagrada Familia, Barcelona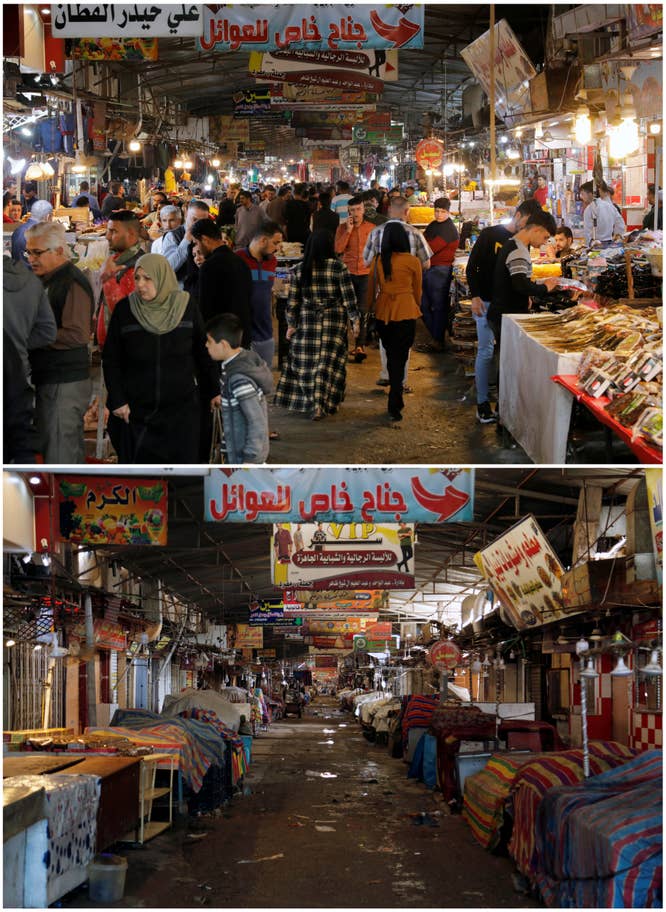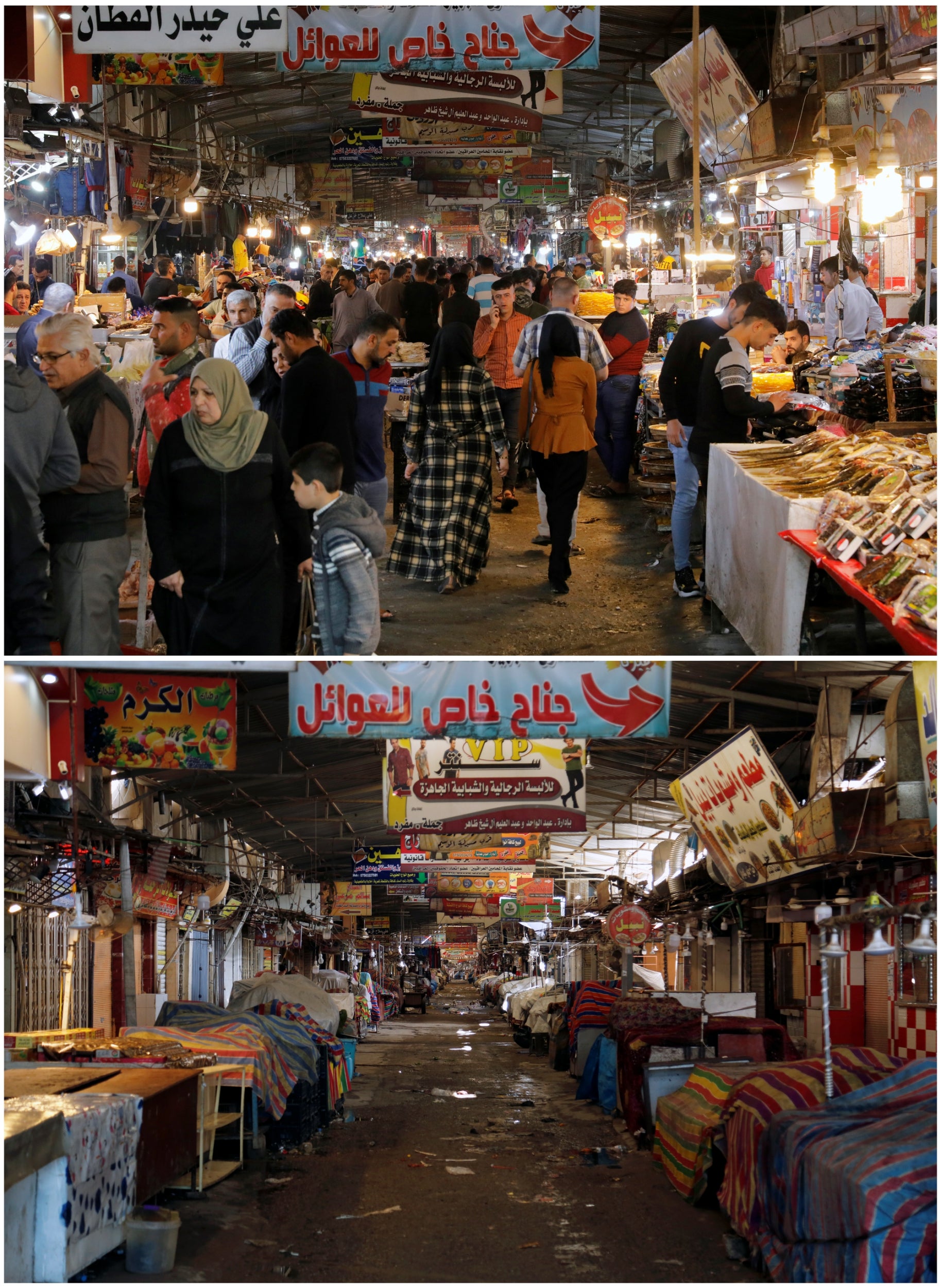 4/20

Nabi Younes market, Mosul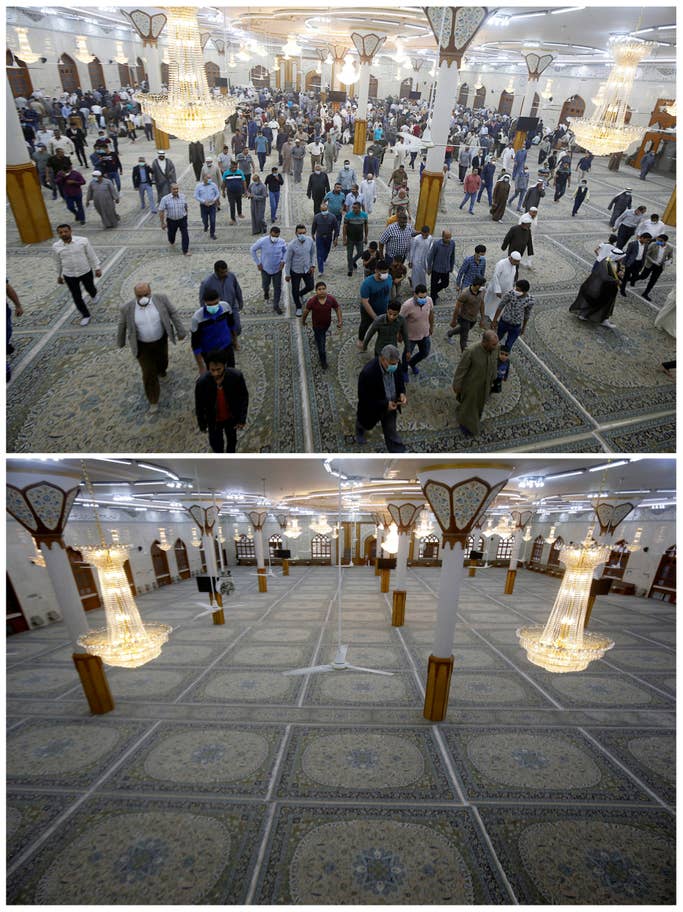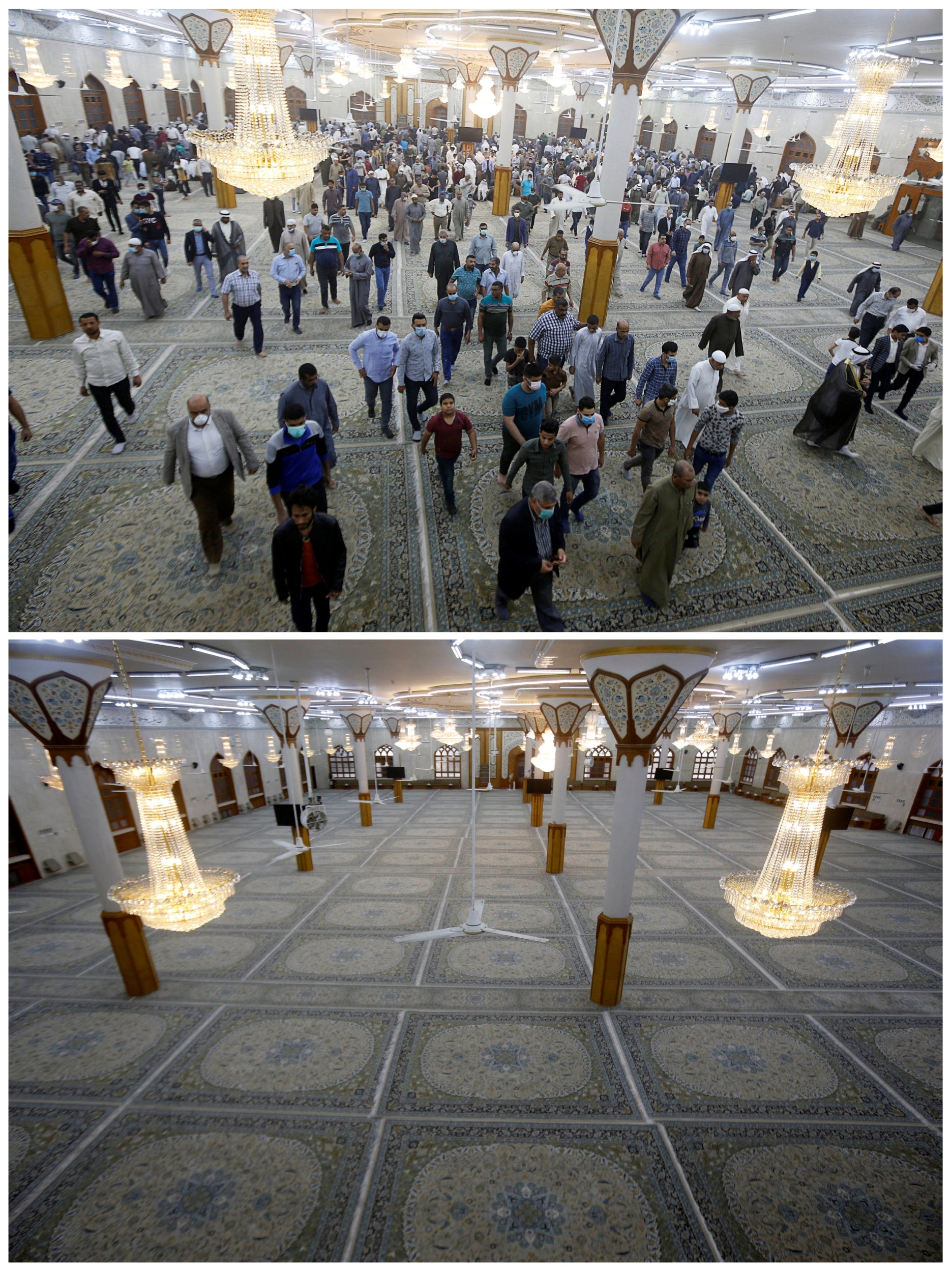 5/20

Basra Grand Mosque, Iraq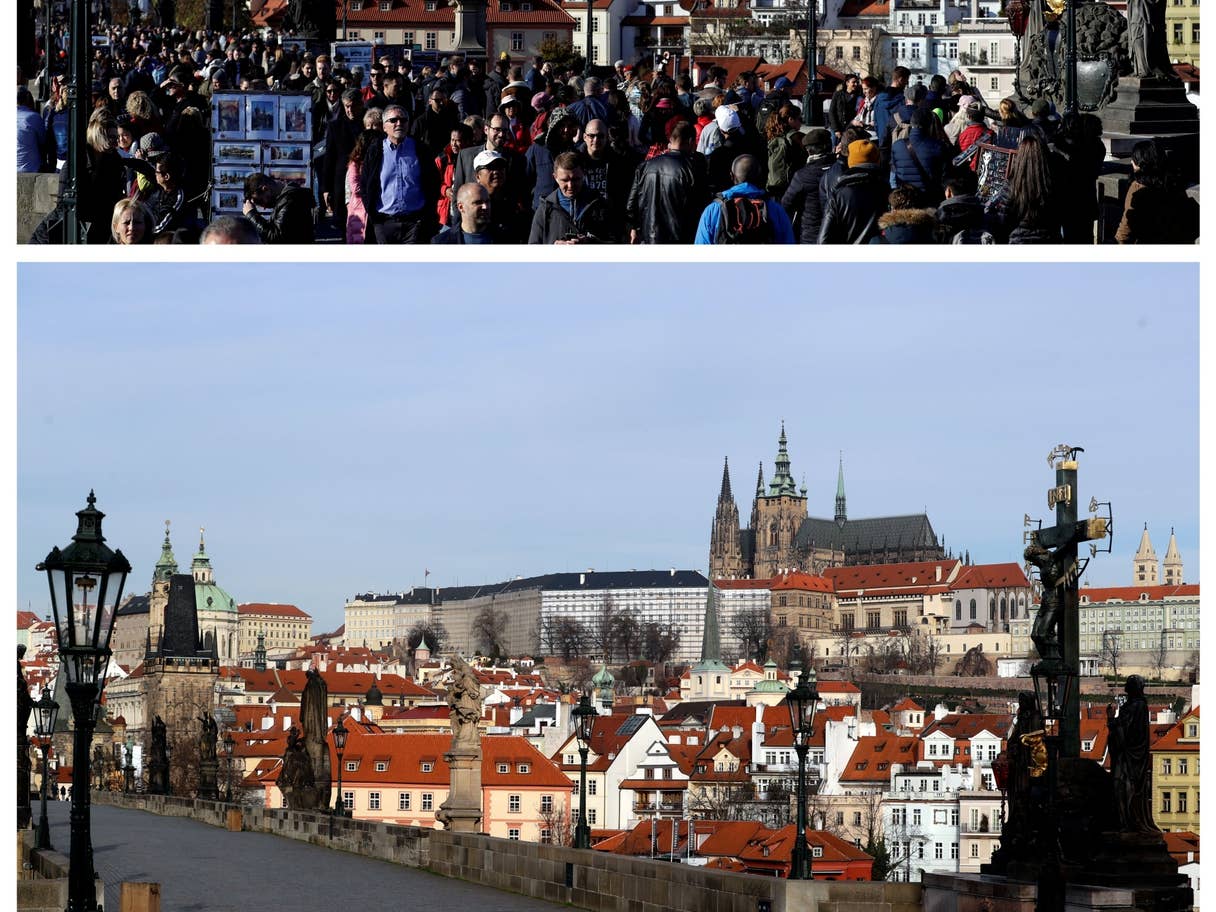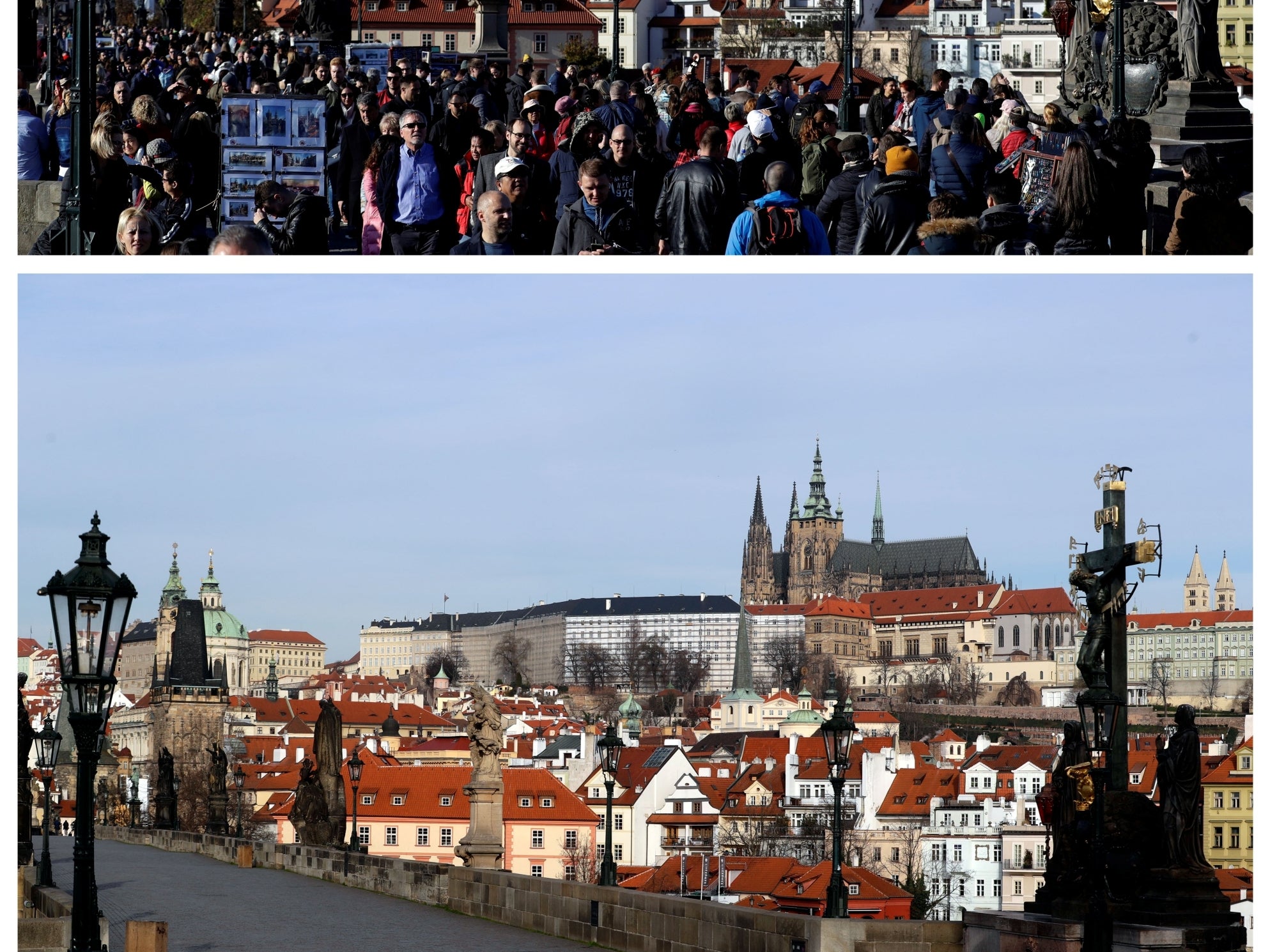 6/20

Charles Bridge, Prague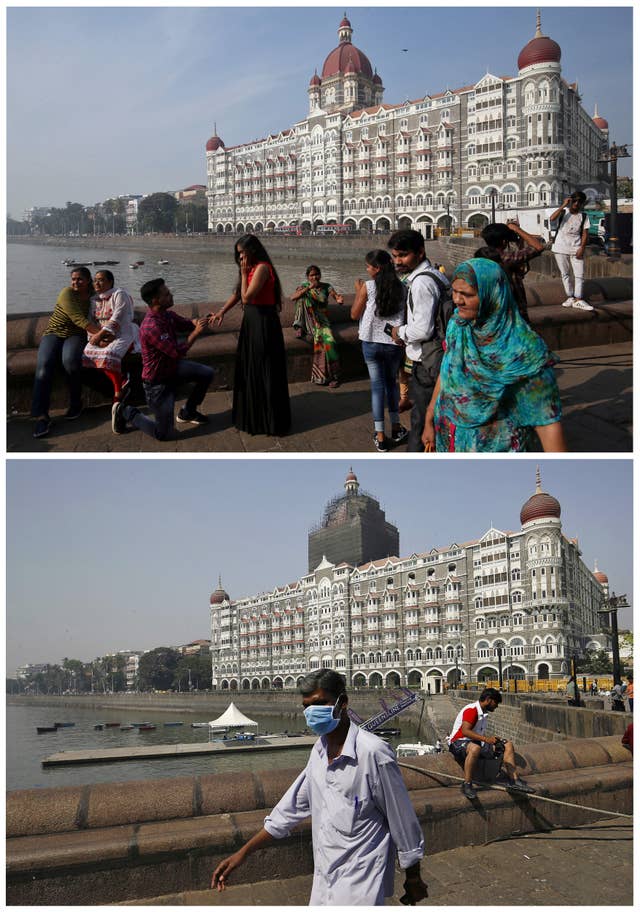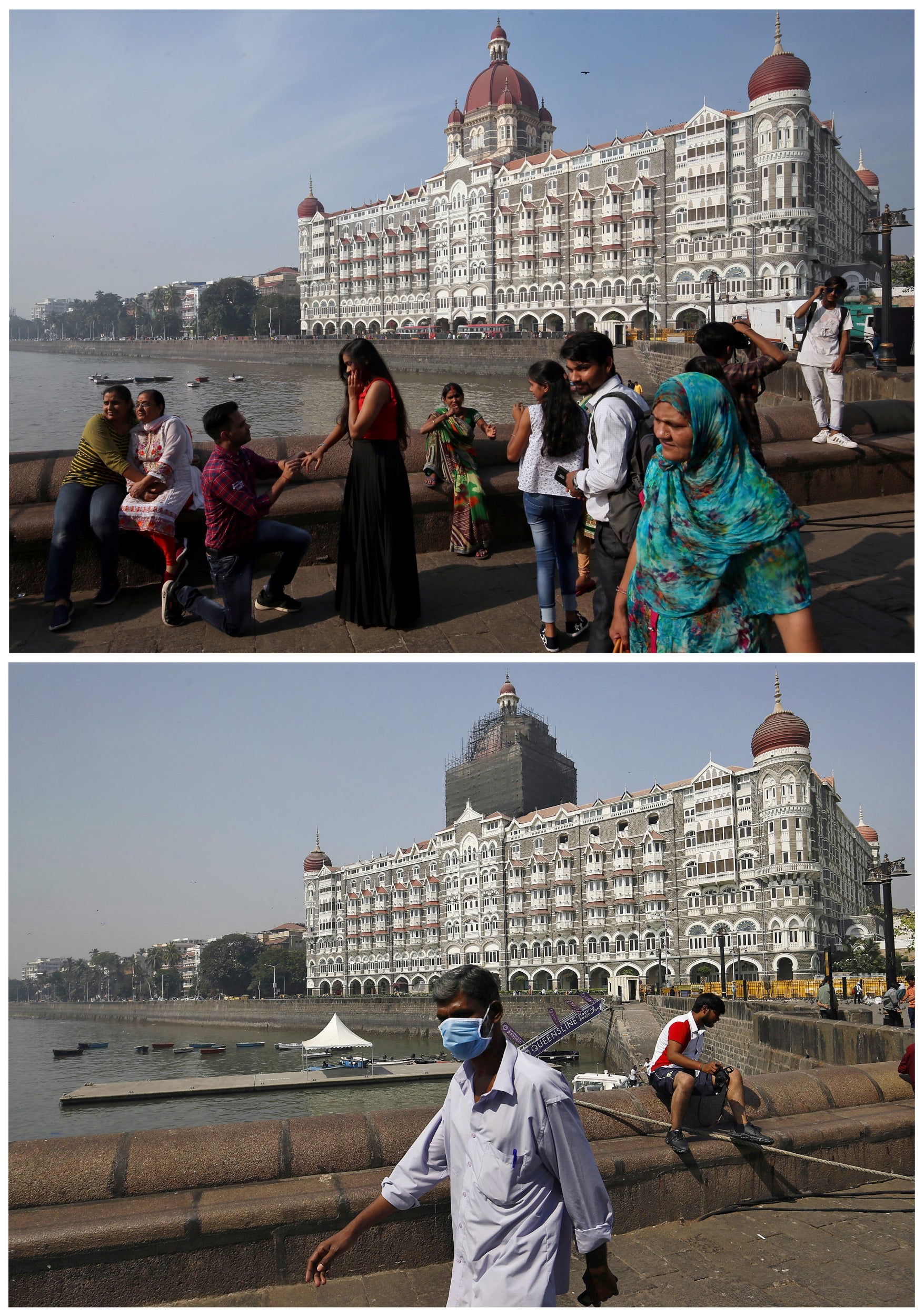 7/20

Taj Mahal hotel, India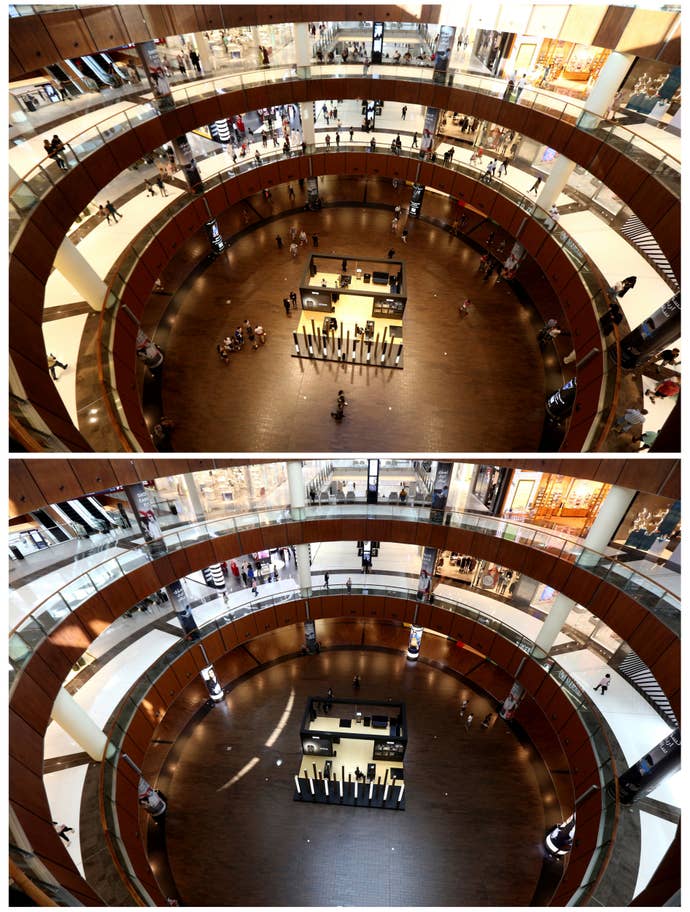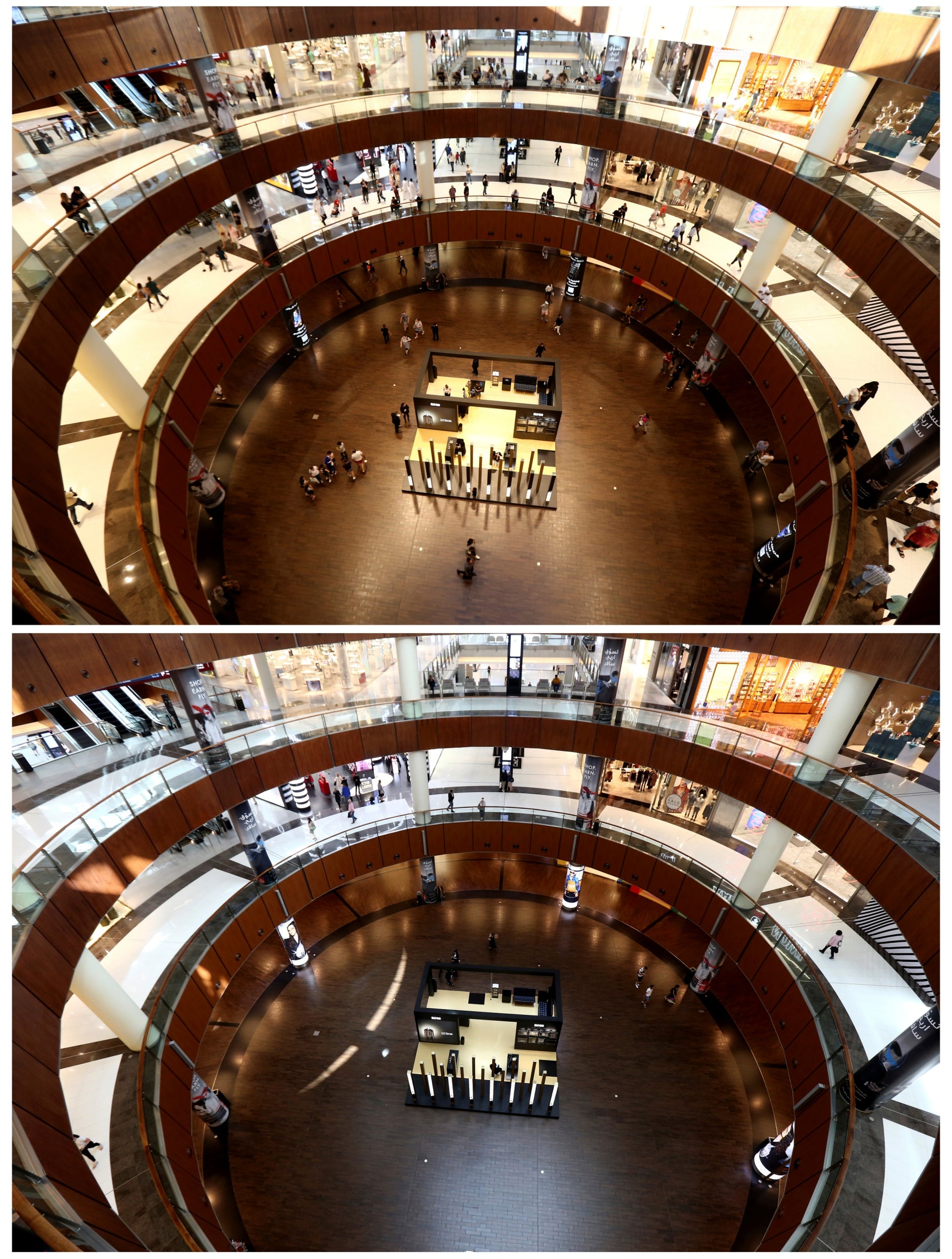 8/20

Dubai Mall, UAE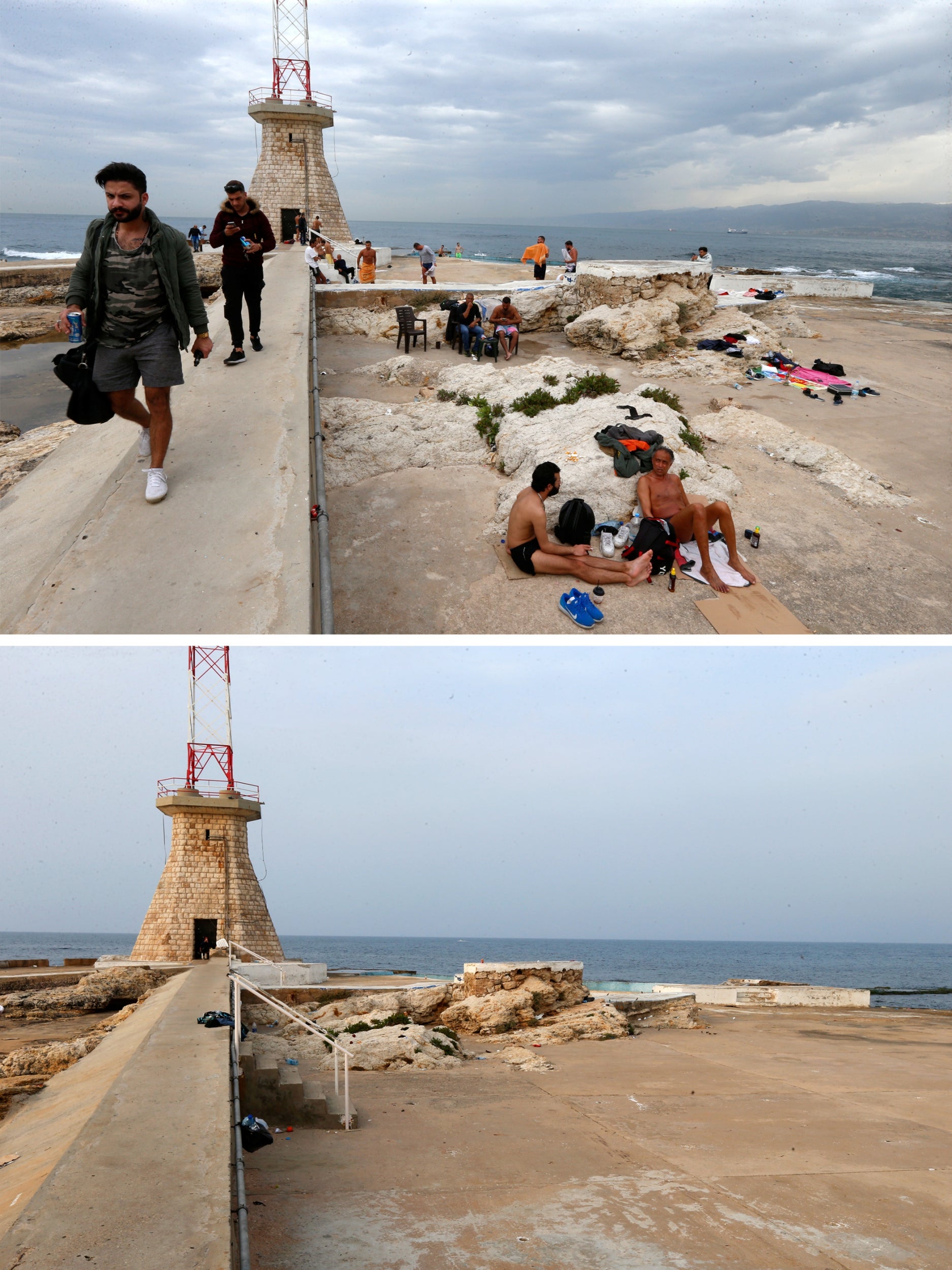 9/20

Beirut March, Lebanon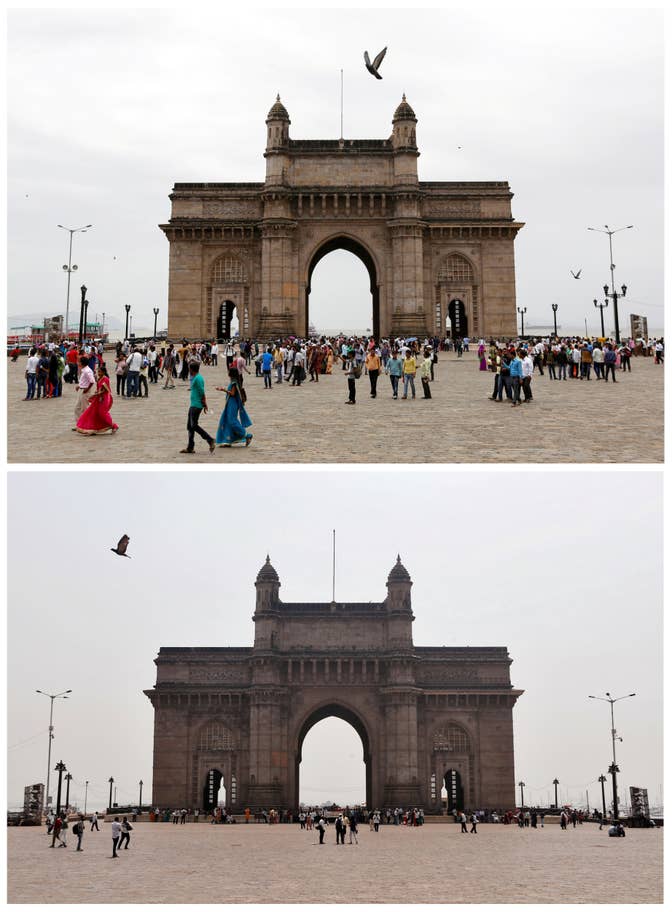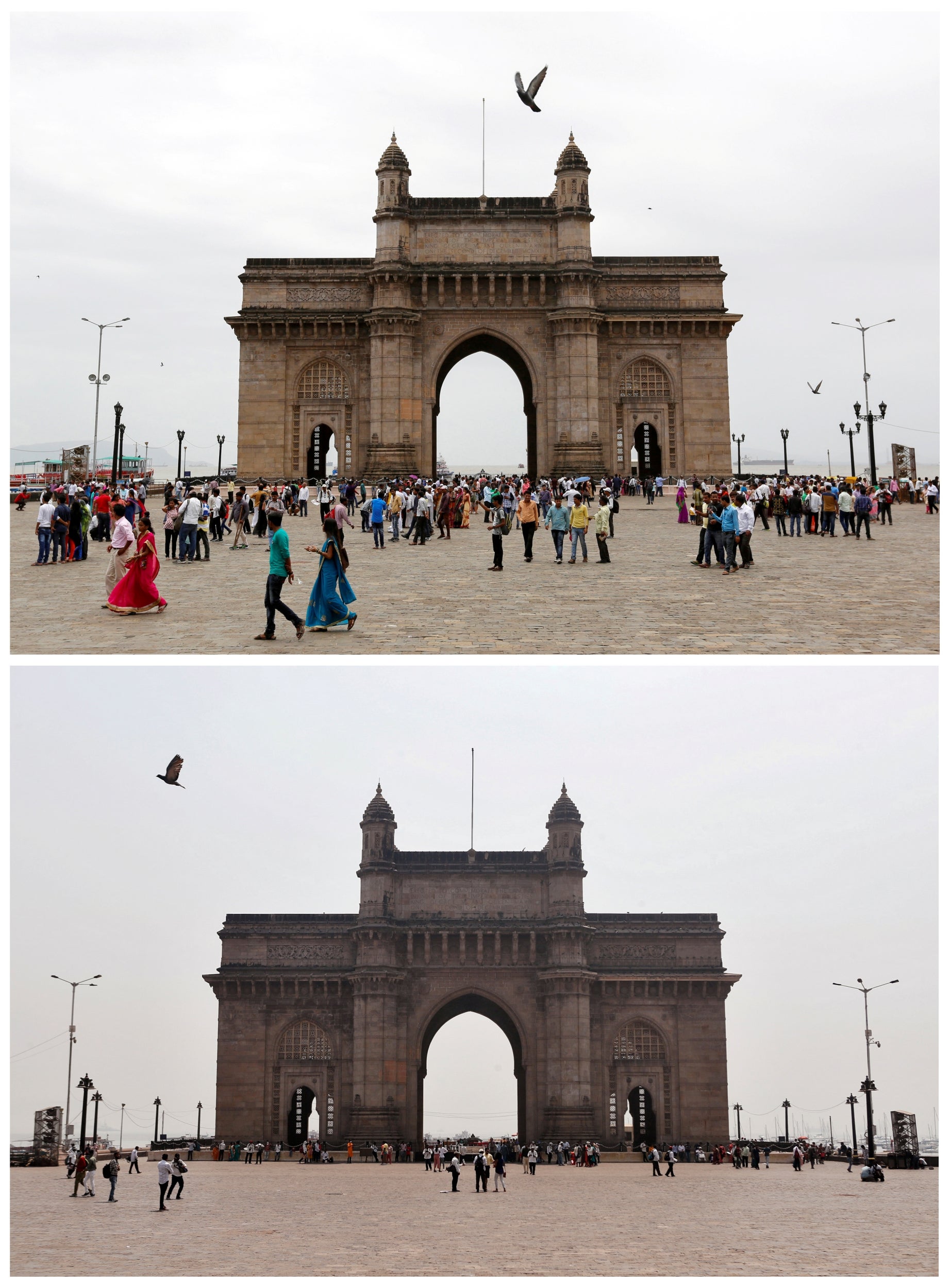 10/20

Gateway of India, Mumbai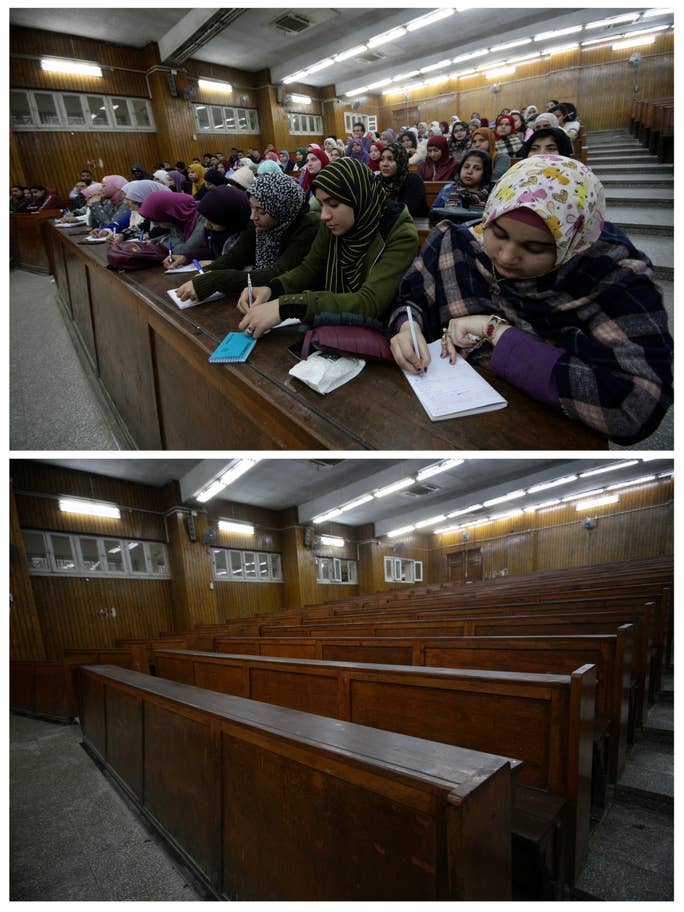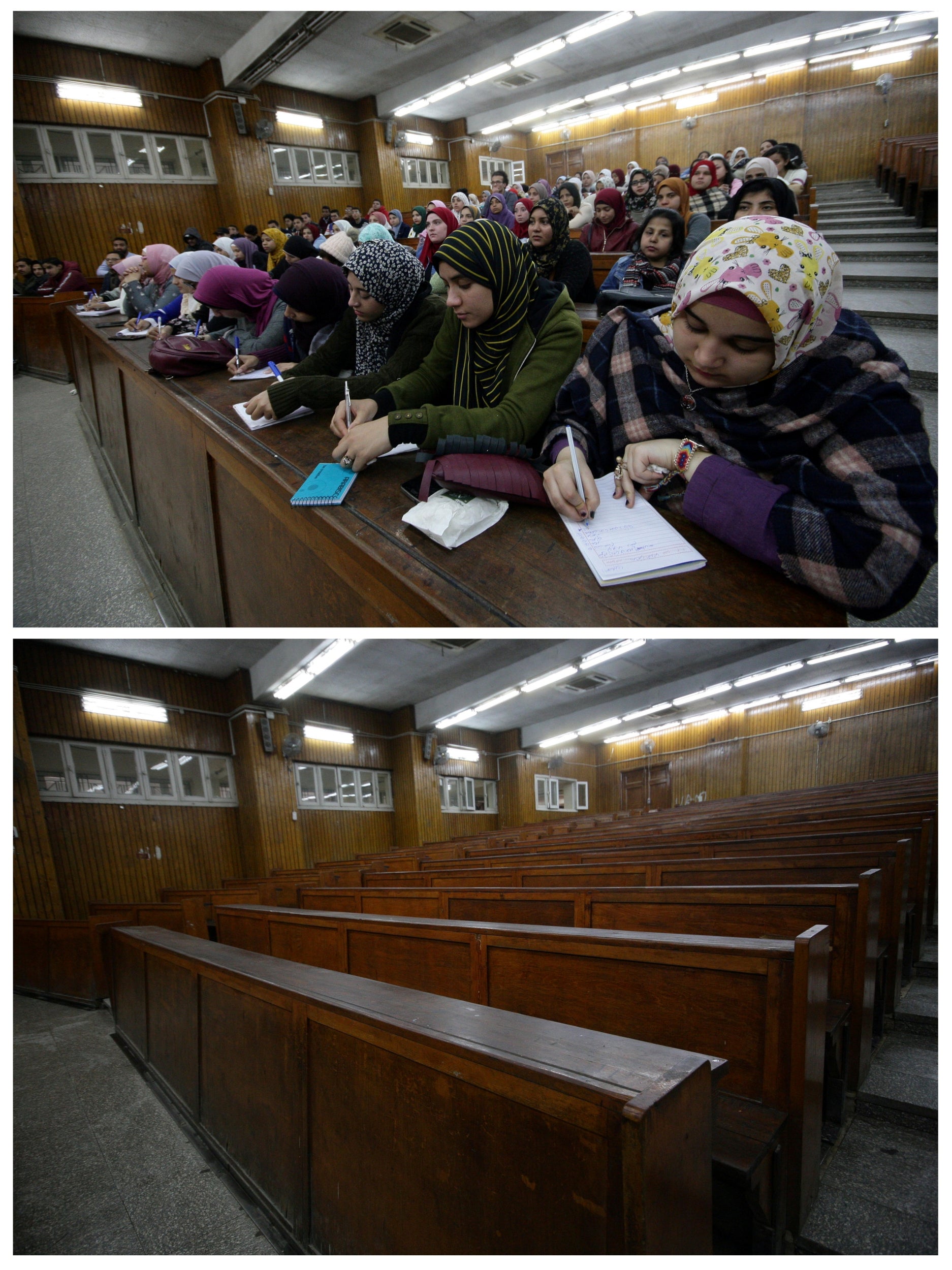 11/20

Cairo University, Egypt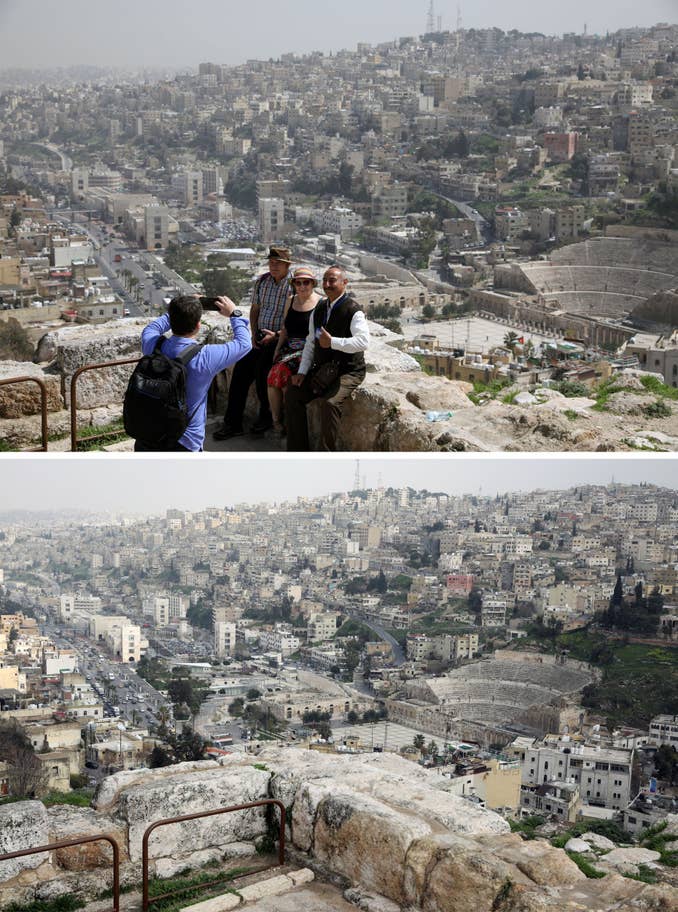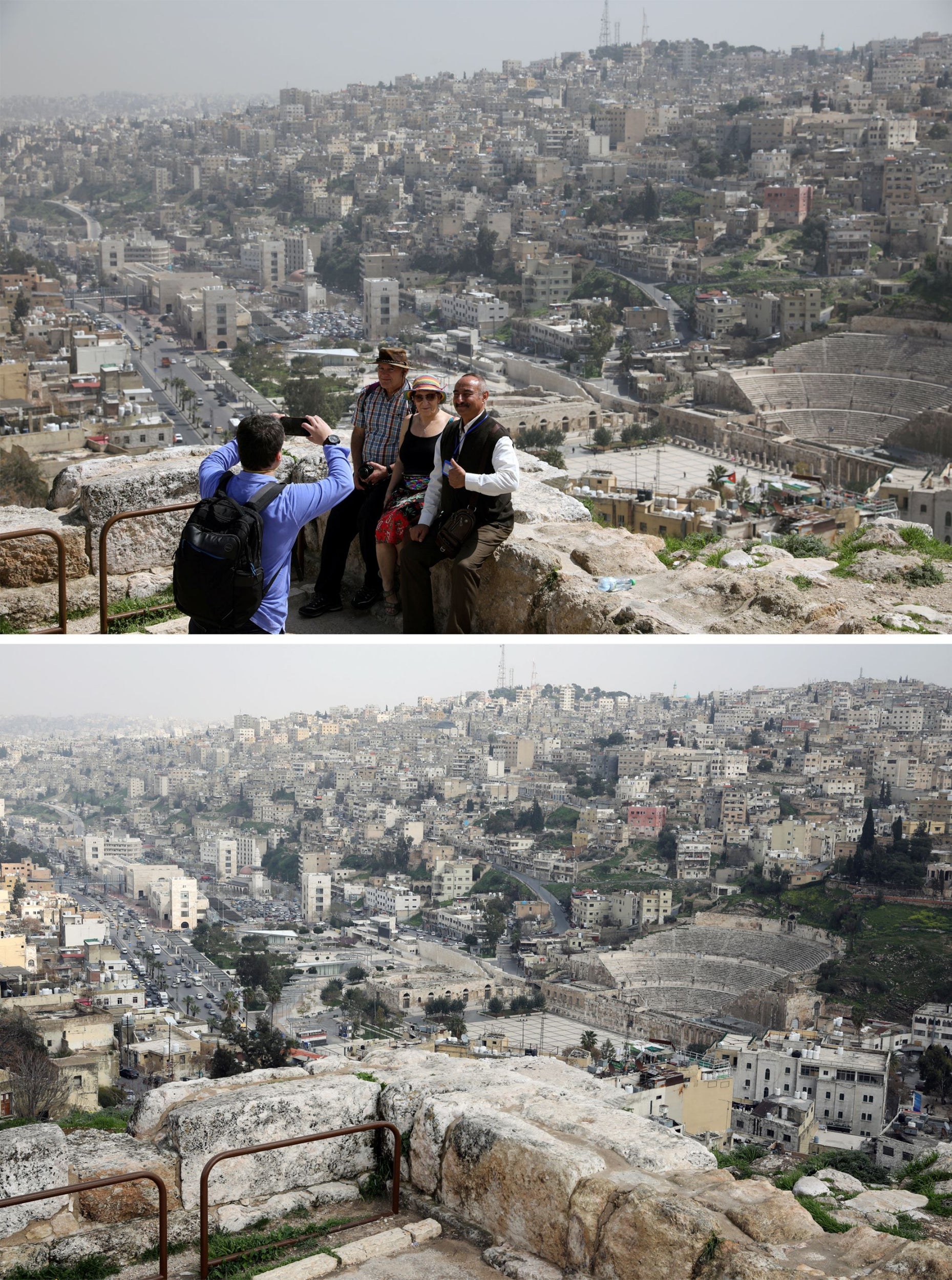 12/20

Amman Citadel, Jordan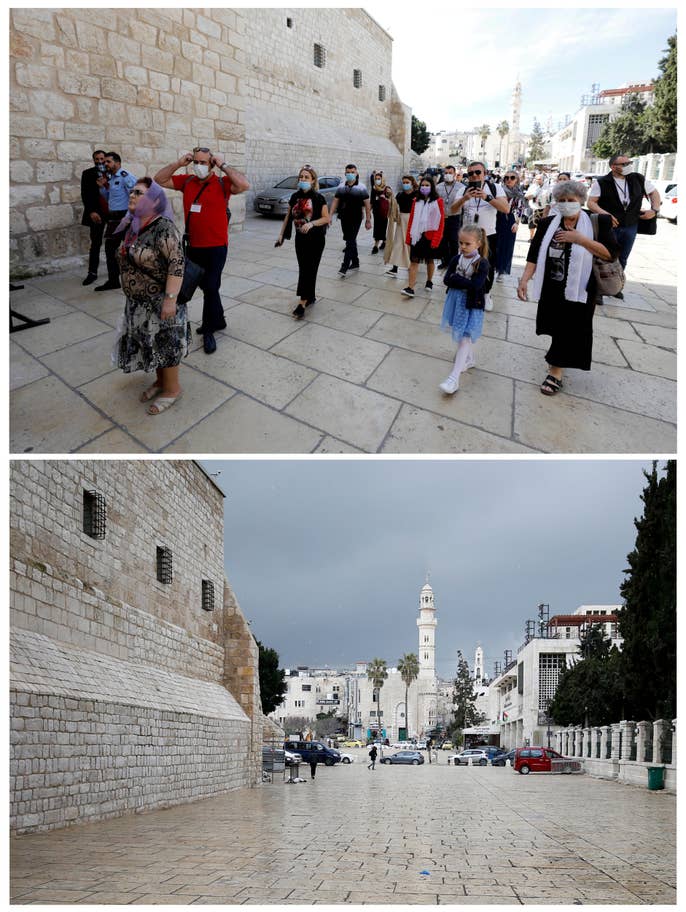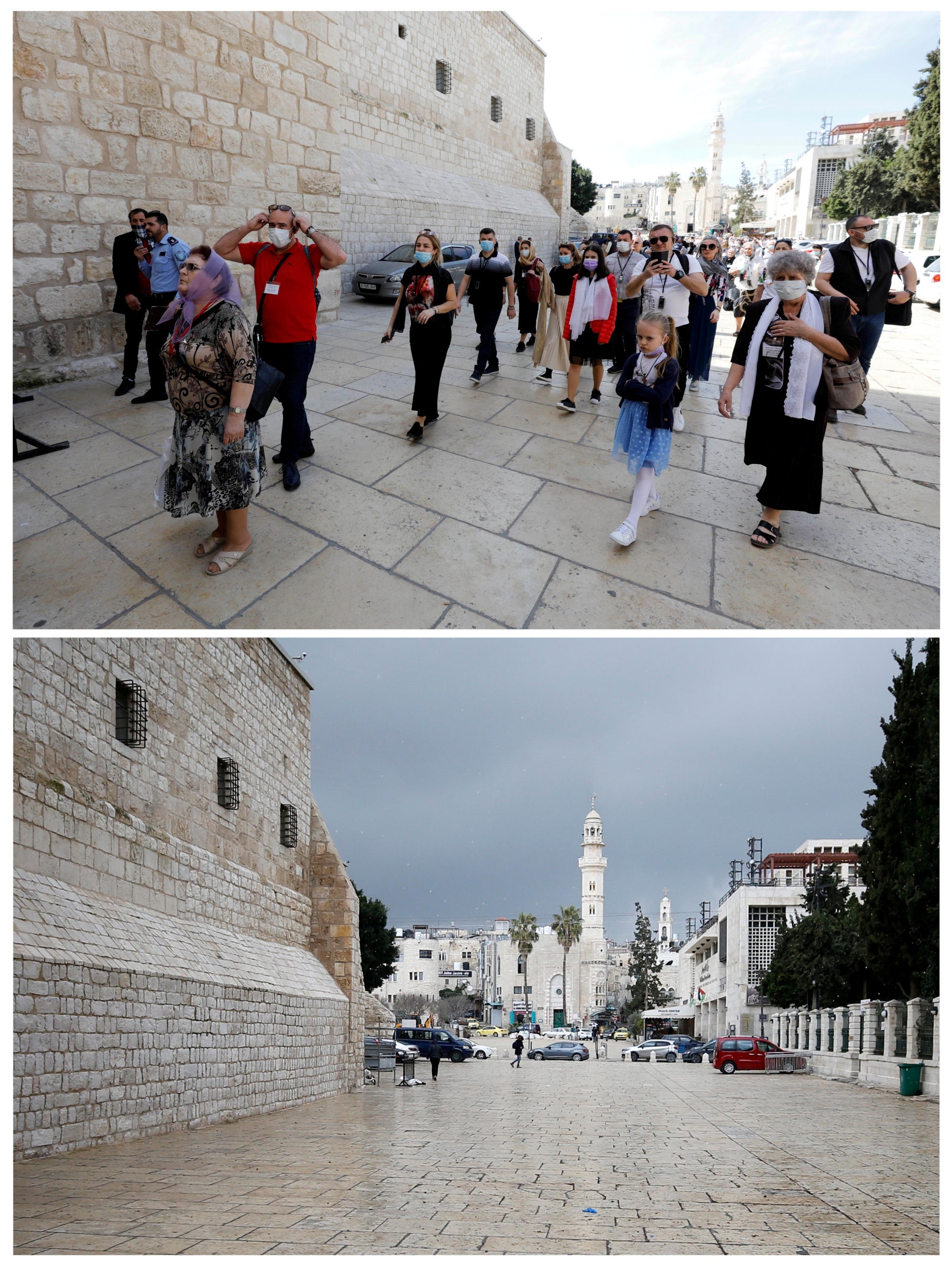 13/20

Church of the Nativity, Bethlehem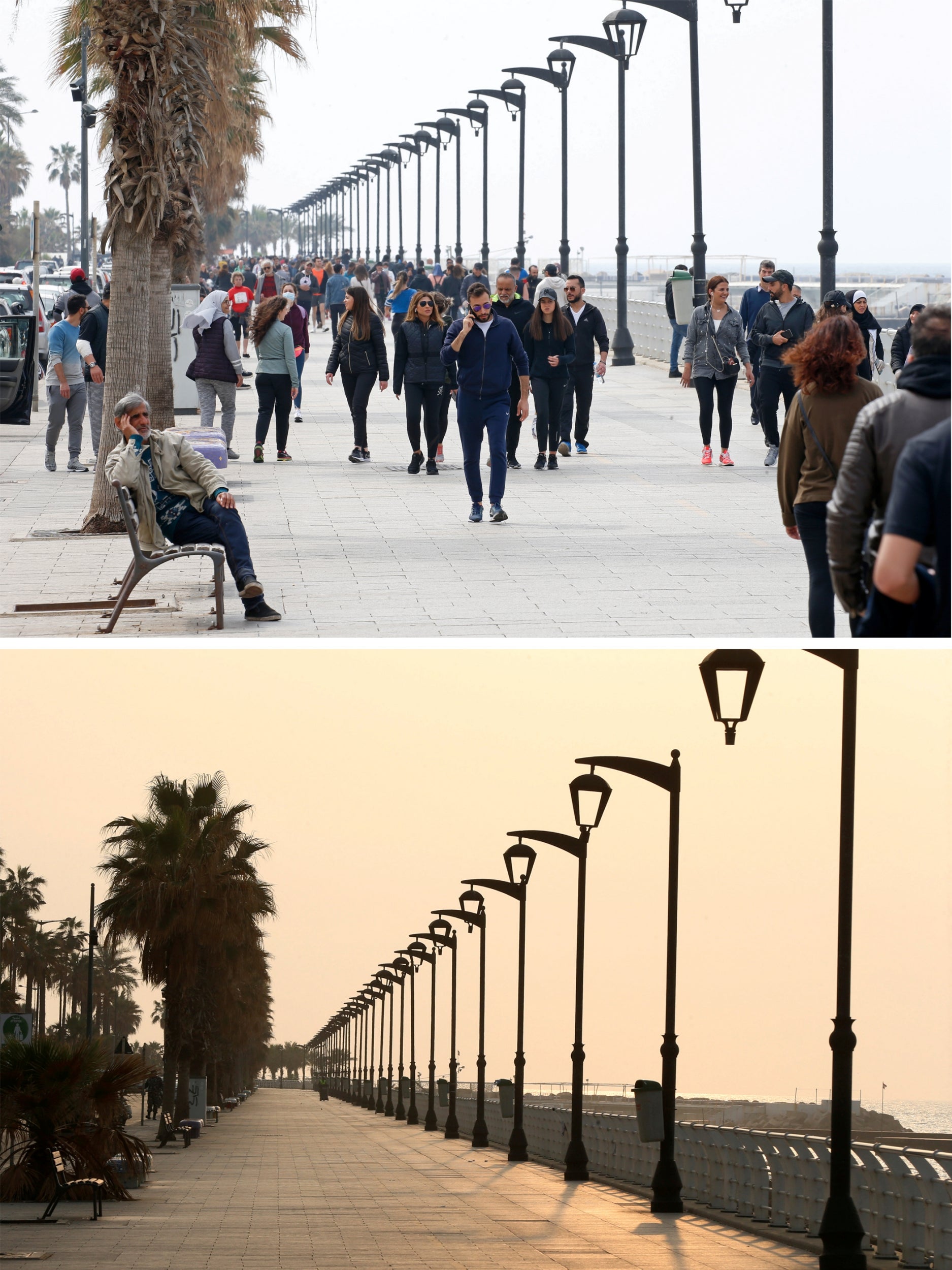 14/20

Beirut March, Lebanon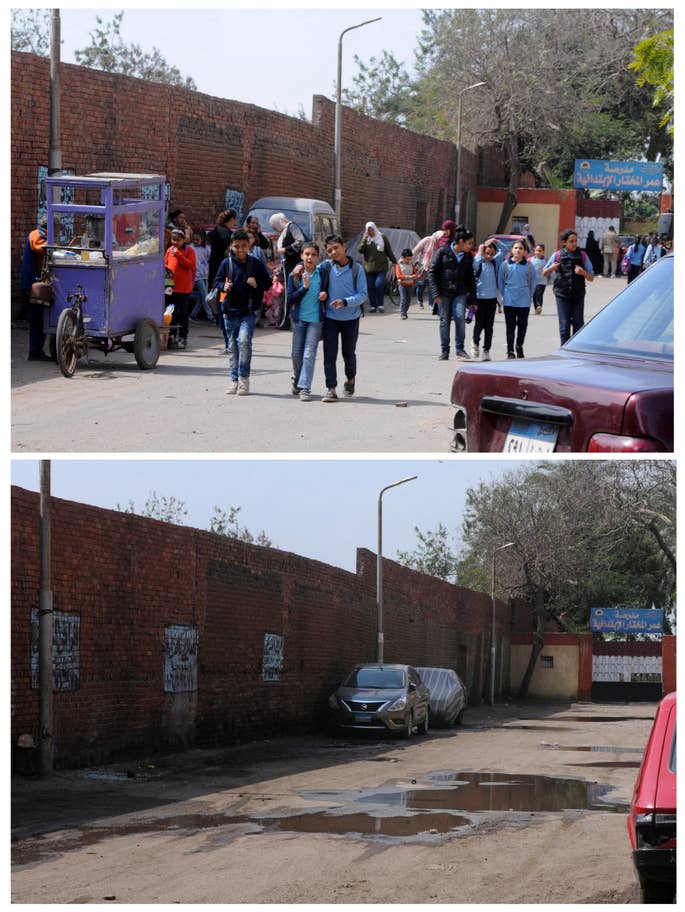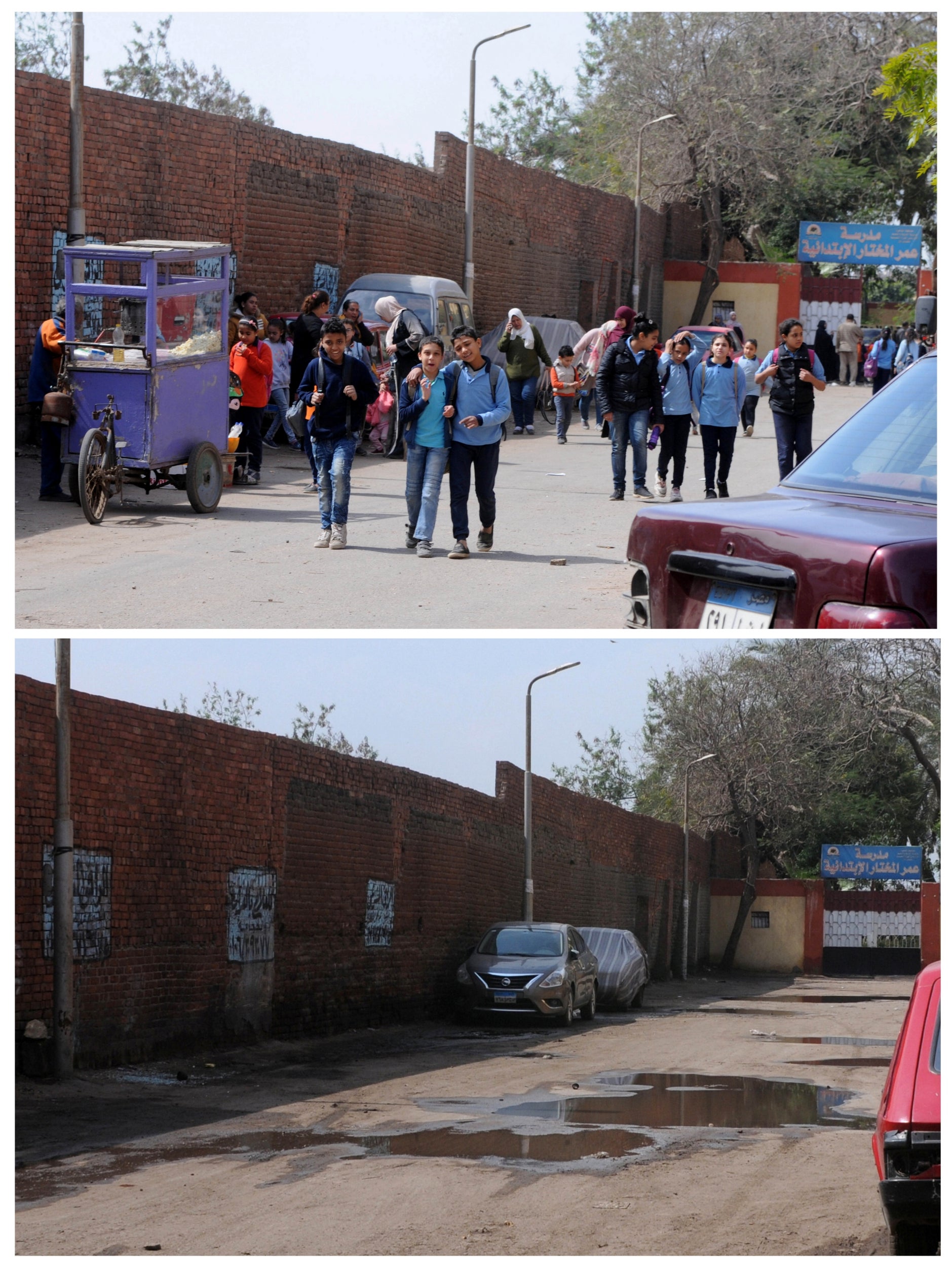 15/20

Cairo, Egypt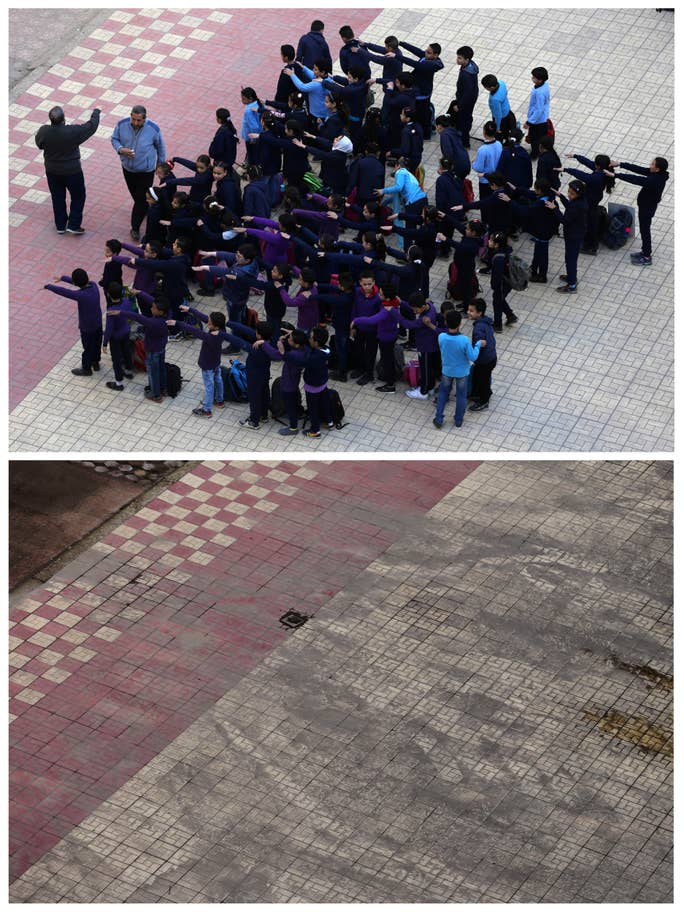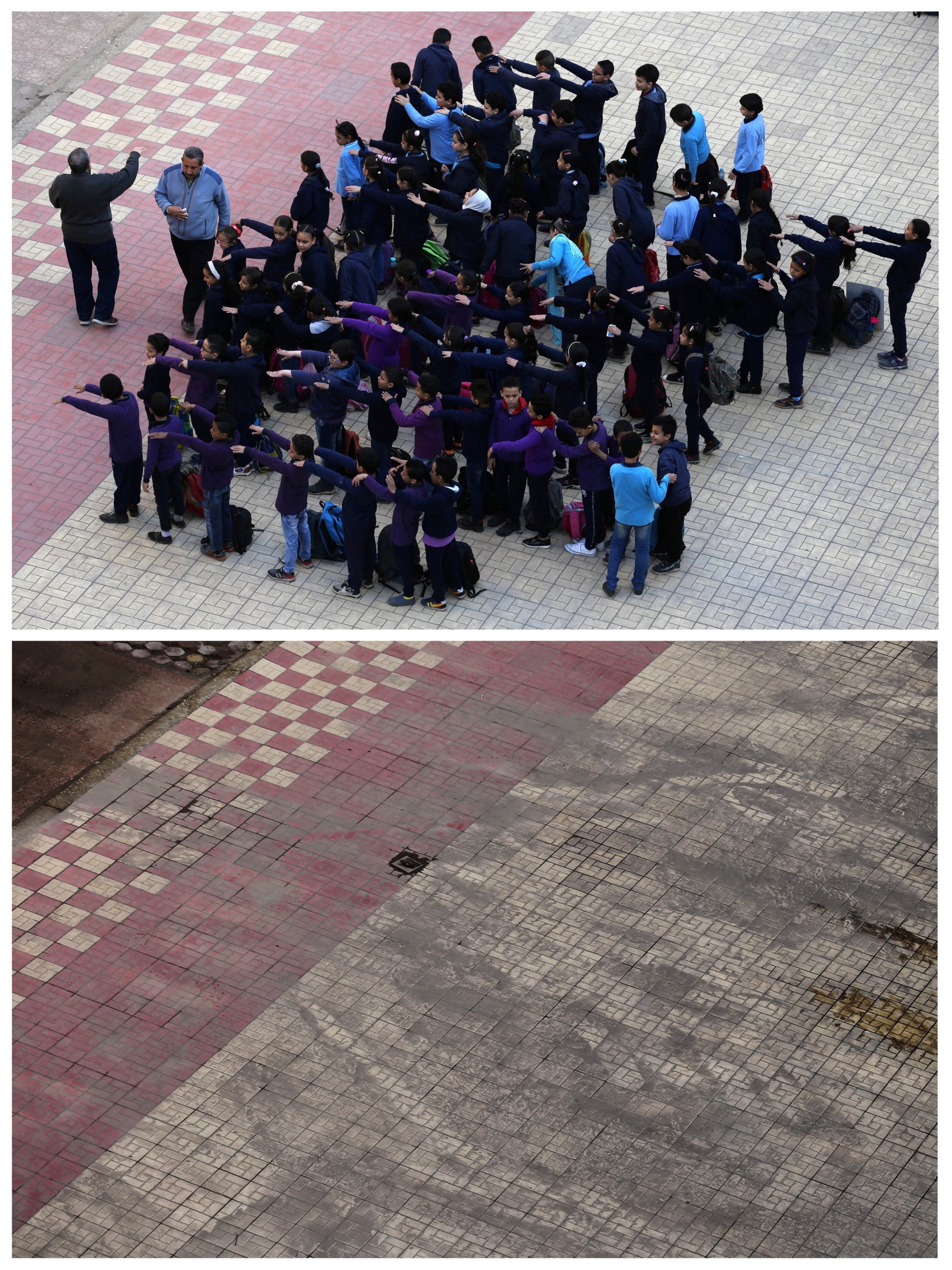 16/20

Cairo University, Egypt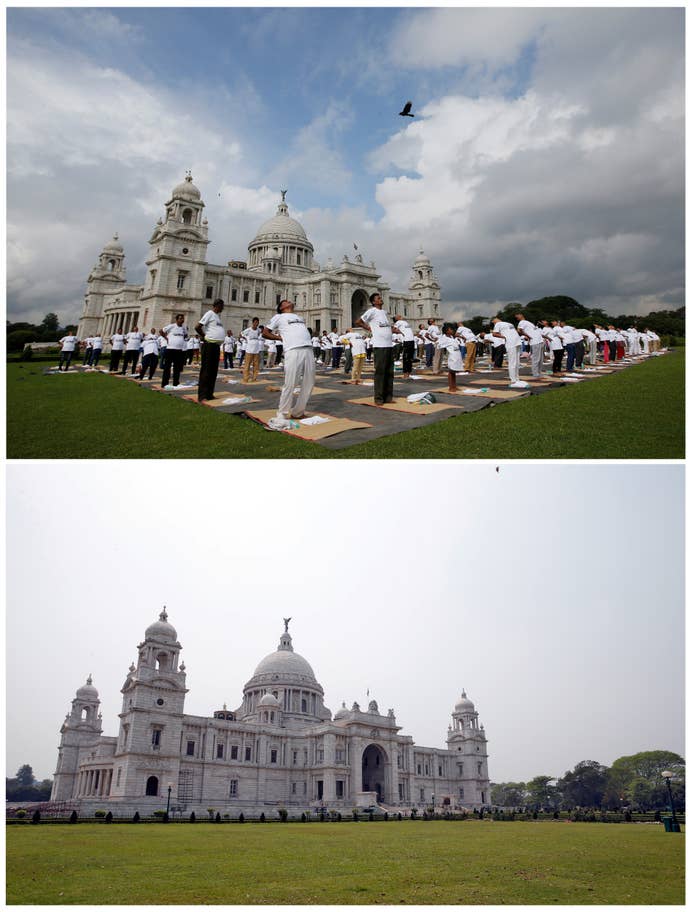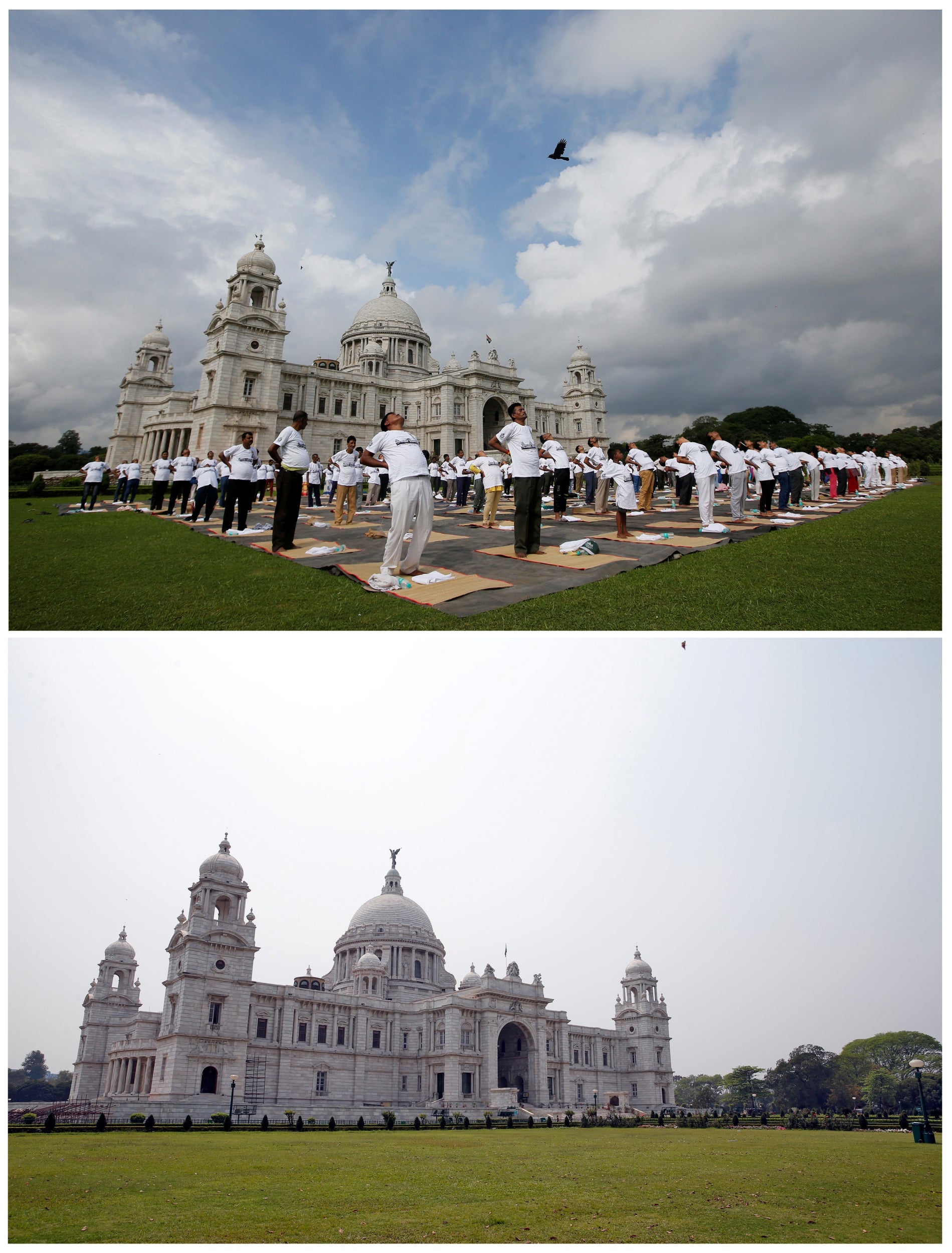 17/20

Victoria Memorial, India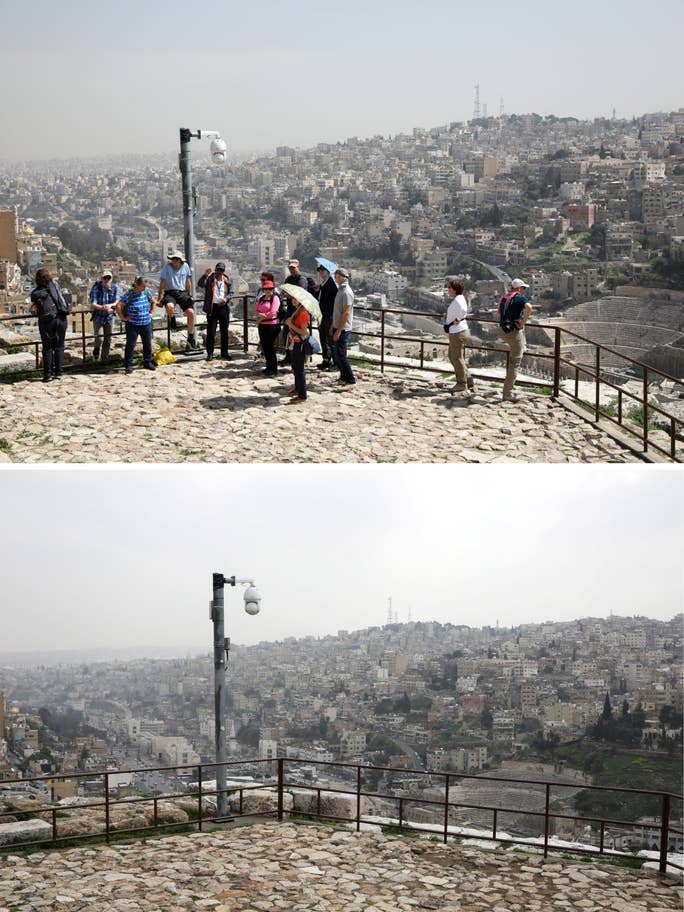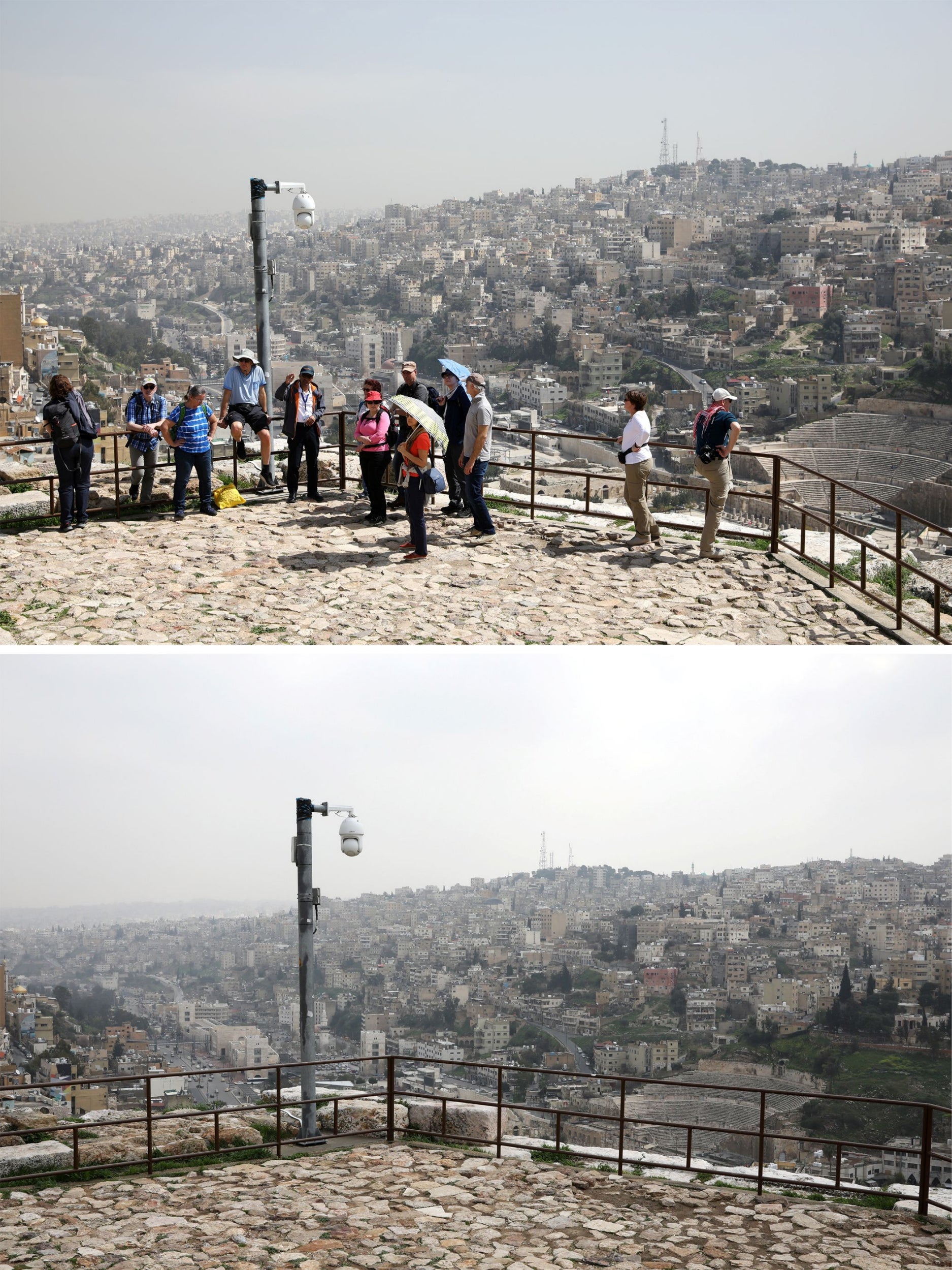 18/20

Amman Citadel, Jordan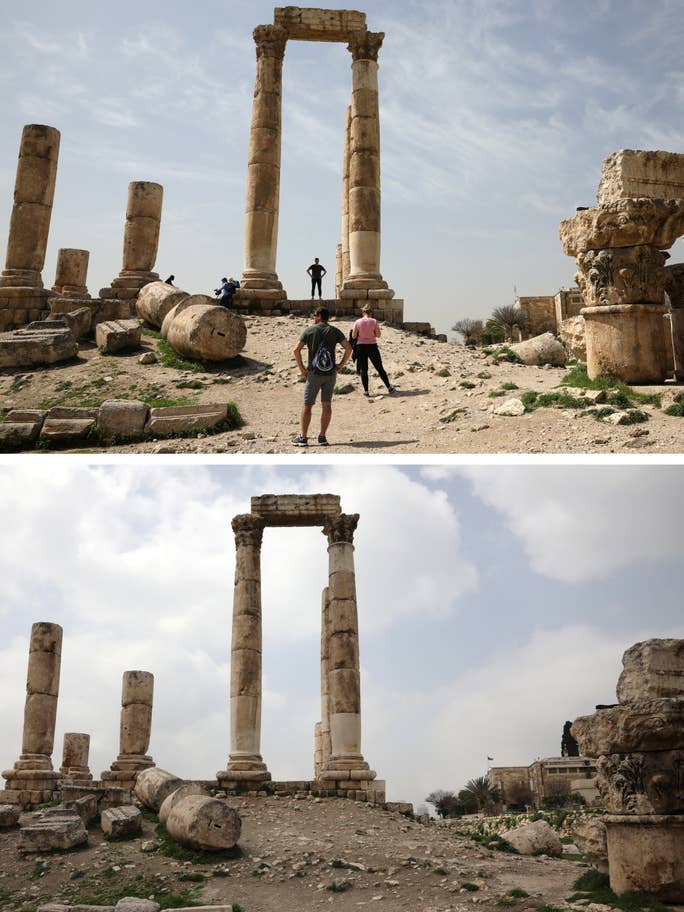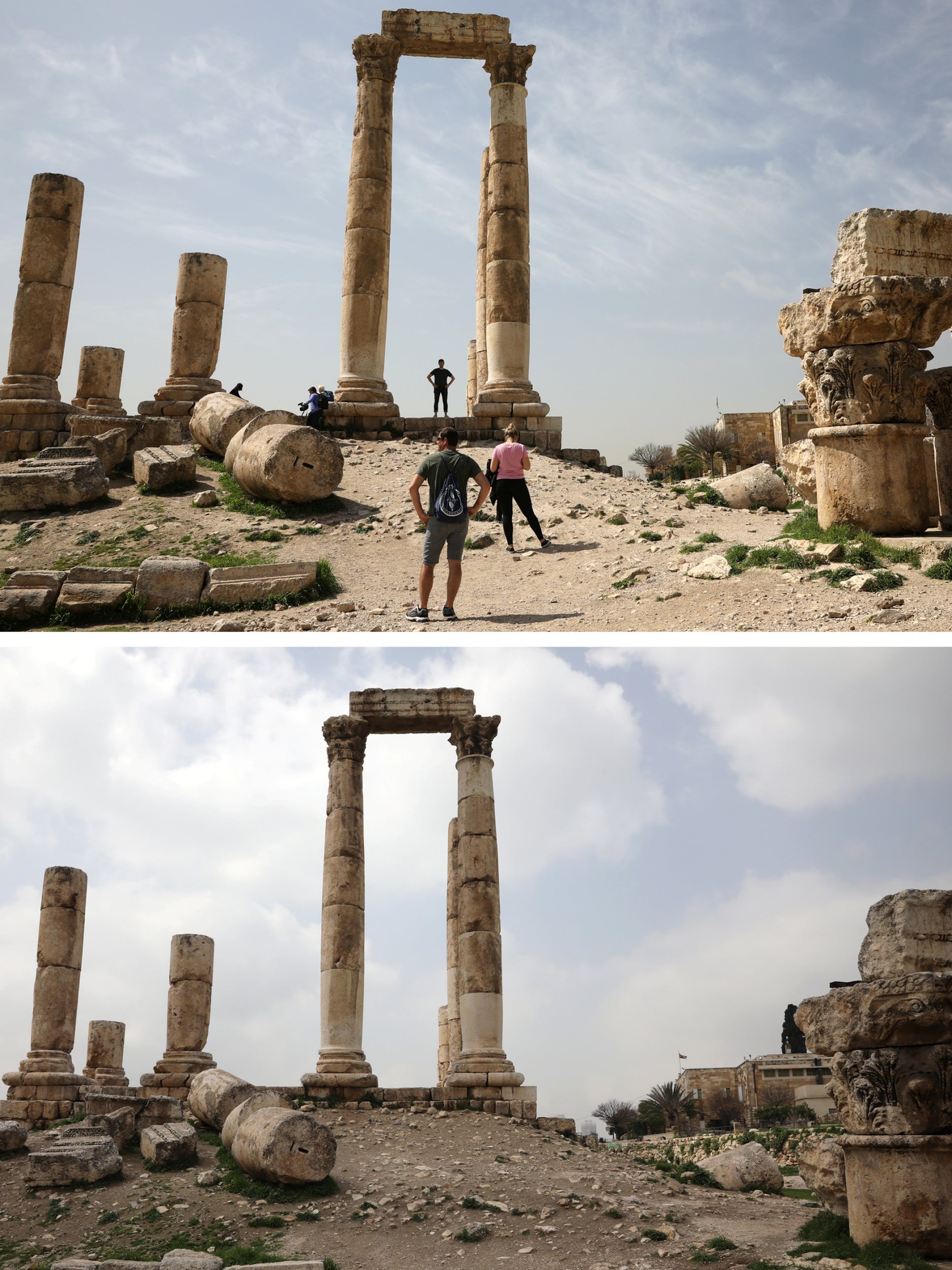 19/20

Amman Citadel, Jordan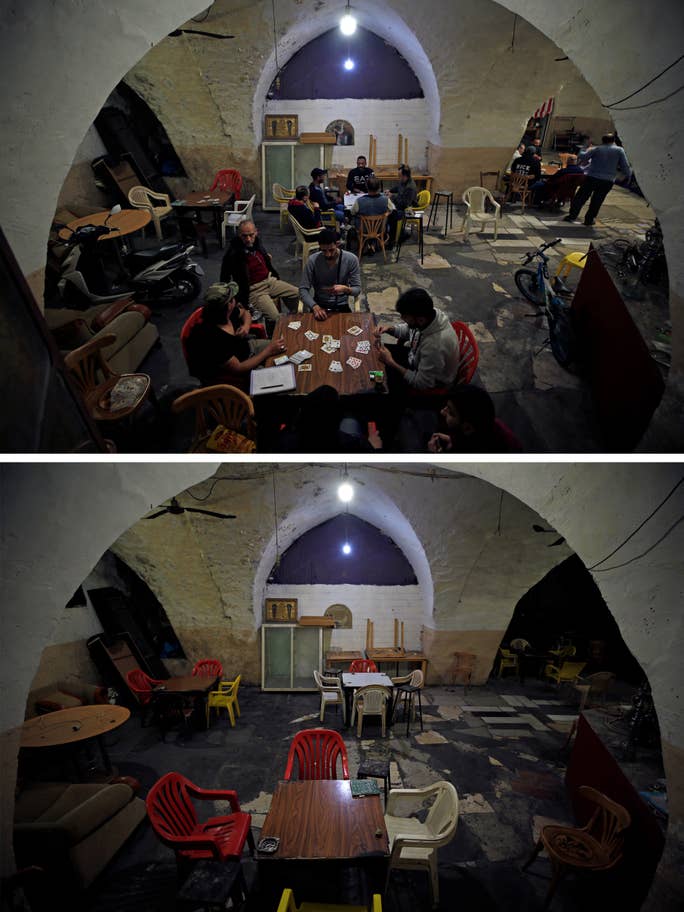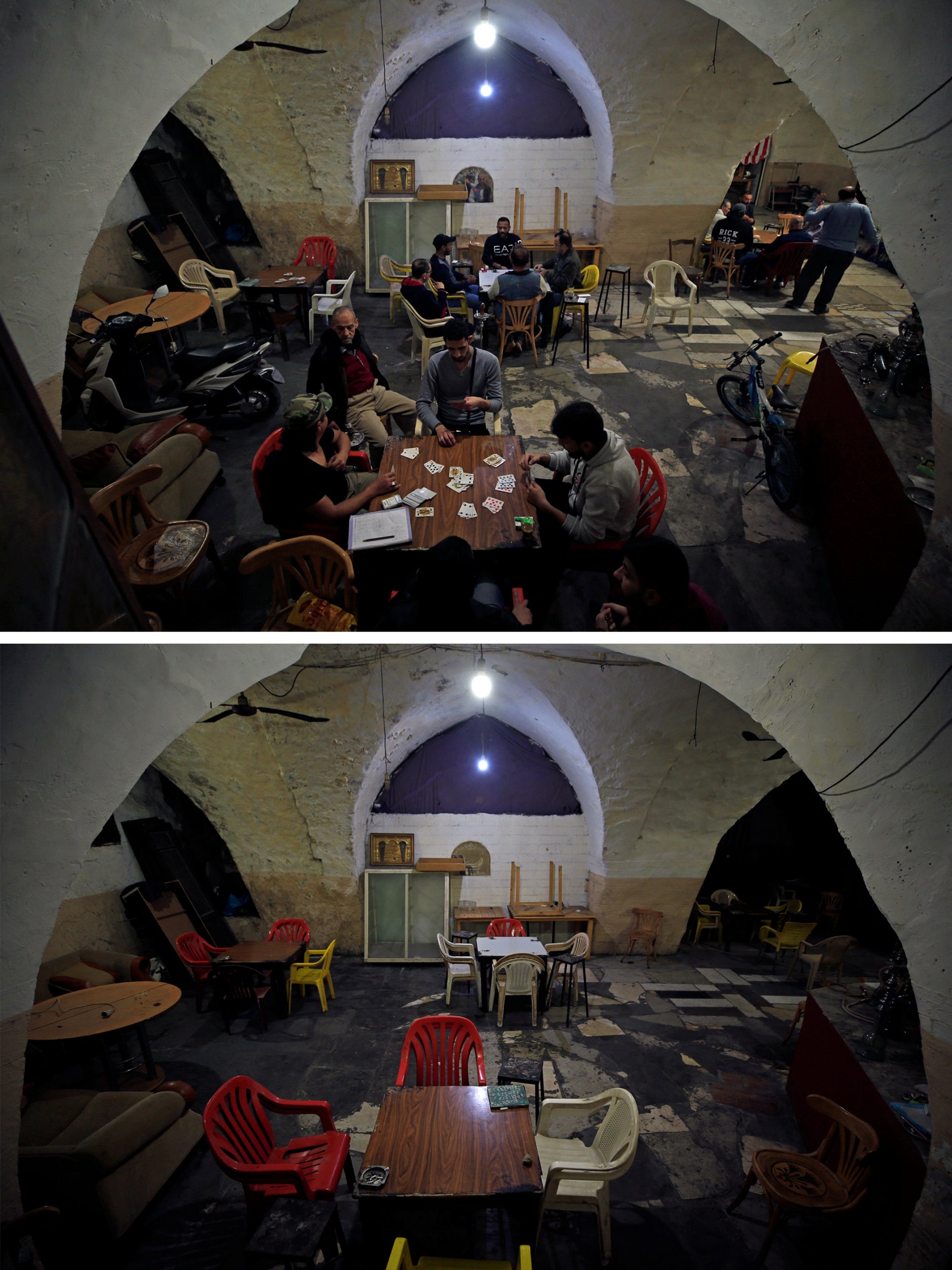 20/20

Sidon, Lebanon

Around 1,000 UK travellers are believed to be scattered around a country five times larger than Britain.

Concern has now spread to Australia and New Zealand, where no flights appear to be available – partly due to Singapore banning transit passengers through its hub, Changi Airport.

Mr Raab said: "I spoke to the Singaporean Foreign Minister this morning and we have agreed to work together to help those stranded to get back to the UK.

"In New Zealand, the High Commission is working with airlines, airports and the New Zealand Government to keep flight routes open and reopen some that have closed.

"In Australia, the High Commission is doing the same.

"For those trying to get home in other countries, we are providing as much practical advice as is physically possible."

Mr Raab said he was also working with the authorities in Brazil to try to secure permission for British passengers aboard a cruise ship, Coral Princess, which is approaching Rio.

There is no certainty about whether travellers without confirmed flight will be allowed off the ship, or whether they will need to continue on board until it reaches Fort Lauderdale in Florida in about two weeks.

Source: Read Full Article