From Port-Saint-Louis-du-Rhone — between Arles and Marseilles — excursions are offered into the Camargue, a region formed by the Mediterranean Sea and the Rhone delta. 
During a stop here on my Avalon Waterways' Rhone River cruise, guests are offered three excursions into the Camargue's Regional Natural Park: a traditional bull-breeding ranch, a family-owned oyster farm, or a bike ride, which I chose for up-close views of the resident wildlife. 
According to its writeup, this included the chance to see pink flamingos. In Provence. In October.
With the wind at our backs, we pedaled past low, flat marshland and before long shouts of "flamingo!" nearly sent me into a ditch. But there they were — high-stepping through the Camargue, munching on the shrimp that survive in this briny water and give the birds their blushing feathers. 
After arriving at the Pont de Gau bird sanctuary, we spent 90 minutes with our guide, a scientist clearly enamored of the region and its many inhabitants, which include the world-famous white Camargue horses. After a lengthy overview of water levels, we walked the trails around the property, stopping to identify — and even taste — indigenous plants.
We passed the tracks of wild boars before climbing to the top of an observation deck to once again gawk at the flamingos, who spend up to 10 hours each day feeding. Through binoculars we were able to identify the young from the old (the young are gray) along with swans, gray herons, and other sea birds. 
Related: Putting Avalon's Active and Discovery tours to the test
While the renowned mistral wind kept insects at bay, it also confronted us on our bare-faced ride back to the ferry. Though the path was flat, the resistance was challenging, especially for someone at my novice cycling level. Impressively, no one needed the help of the van that trailed us just in case.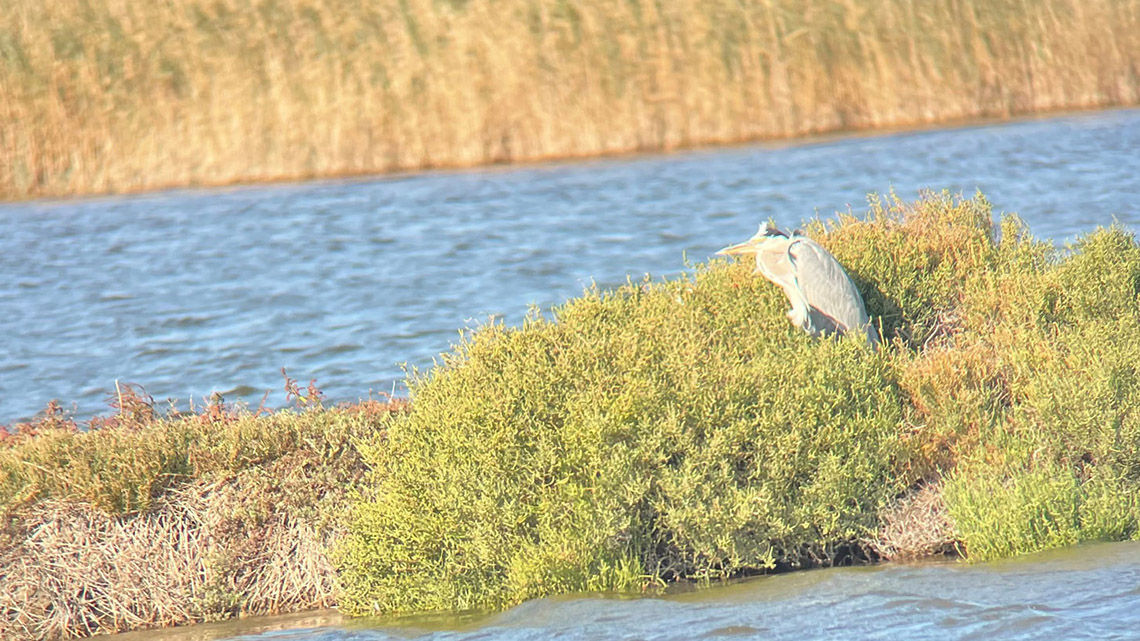 Picturing an itinerary in Provence and the South of France, many things might come to mind — lavender fields, charming shops, impressionist artwork, rose wine — but probably not rose flamingos. 
As a self-proclaimed Francophile, I expected the faded Provencal houses and the landscapes and cafes that served as inspiration for many of van Gogh's paintings. But to the best of my knowledge, he produced no swirling flamingos. To see them you'll have to book an Avalon Active and Discovery itinerary on the Rhone River — it's a sight for sore legs.
Source: Read Full Article