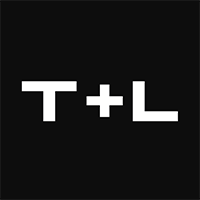 Seasoned travelers love Tumi for its sleek, well-made luggage and travel accessories. But even in this era of delaying travel plans and spending more time at home, Tumi is a great place to turn to for its functional backpacks, leather totes, and laptop carriers. Fortunately for Tumi fans everywhere, the luxury brand is offering major markdowns on some of its most sought-after items for Black Friday today.
Prices on designer Tumi items start at just $45, allowing you to save hundreds just in time for the holidays. Several best-sellers are included in Tumi's Black Friday 2020 sale, like the Madina Cosmetic bag that's perfect for storing all of your makeup, even if you have no plans of going anywhere. The popular Carson Backpack and Sheppard Deluxe Brief Pack are both 40 percent off right now, too, both of which are ideal for commuting to the office (or your living room) when the time comes.
When Is Tumi Black Friday 2020?
Tumi's Black Friday sale has already kicked off, and you can browse through the discounts here. The sale goes until November 29, 2020 at 11:59 p.m. ET, which is when Tumi's Cyber Monday sale will then become available.
Tumi Black Friday Deals 2020: What to Expect
The deals include select Tumi bag styles for up to 40% off. In addition to scoring great savings on suitcases for post-pandemic travel, you can also snag crossbody bags, totes, pouches, and other accessories at amazing prices from the upscale brand. And don't forget to keep your eyes peeled for even more Tumi deals come Cyber Monday in a few days. That way, when you can freely roam the world again, you'll be doing so in style.
Best Luggage Deals
Très Leger International Carry-On, $357 (originally $595)
Continental Front Lid 4 Wheeled Carry-On, $390 (originally $650)
Extended Trip Expandable 4 Wheeled Packing Case, $570 (originally $950)
International Front Lid 4 Wheeled Carry-On, $357 (originally $595)
Short Lid Expandable 4 Wheeled Packing Case, $477 (originally $795)
Gallery: This 7-piece All-Clad cookware set is 64% off at Macy's (SF Gate)
Best Backpack Deals
Sheppard Deluxe Brief Pack, $285 (originally $475)
Carson Backpack, $237 (originally $395)
Nathan Expandable Backpack, $255 (originally $425)
Hilden Backpack, $207 (originally $345)
Davis Backpack, $225 (originally $375)
Best Bag Deals
Mauren Tote, $195 (originally $325)
Just In Case Tote, $60 (originally $100)
Everyday Tote, $177 (originally $295)
Troy Crossbody, $147 (originally $245)
Best Travel Accessory Deals
Madina Cosmetic, $117 (originally $195)
Basel Small Triangle Pouch, $45 (originally $75)
Zip-Around Passport Case, $119 (originally $175)
Business Card Case, $49 (originally $75)
Love a great deal? Sign up for our T+L Recommends newsletter and we'll send you our favorite travel products each week.
Source: Read Full Article