Tens of thousands of UK travellers are stranded around the world, unable to get home despite the government's call for them to do so.
The Foreign Office warned against travel abroad on Tuesday 17 March. But it was not until Monday 23 March that holidaymakers, business travellers and people visiting friends and families were urged to come home.
By then, for many people, it was too late.
Download the new Independent Premium app
Sharing the full story, not just the headlines
Dozens of stranded travellers have contacted The Independent to ask for help, all of them saying that UK missions abroad have been unable or unwilling to help.
Some of more than 600 British travellers in Peru are likely to be brought home in the next day or two.
A British Airways Boeing 777, the first of "several" promised rescue flights is on its way to Lima, and is expected to arrive late afternoon local time in the Peruvian capital.
But thousands of other travellers are trapped – particularly in New Zealand, the South Pacific and southeast Asia – with many more in far-flung locations.
"The prospect of being trapped on the other side of the world from loved ones and pets at a time of crisis is terrifying," Nina Rosenberger told The Independent.
Along with her partner, Ed Pocock, they have been in New Zealand on a holiday they had planned for two years.
"We left when the UK was still given the advice that it was safe to travel, apart from China and Italy, and arrived in NZ before the traveller self-isolation ruling.
"Unfortunately, our flights home are now cancelled and there are no options for returning home as Australia, UAE and Singapore have all moved to ban transit.
"We're unable to contact airlines who have closed their phone lines and travel insurers are so overwhelmed by requests we're yet to reach them.
"The British High Commission is still giving advice for people to work with airlines to rebook flights, but this is not possible as all flights have already been cancelled and the earliest airlines are allowing rebookings for is July.
Top: Nabi Younes market, Mosul
Bottom: Charles Bridge, Prague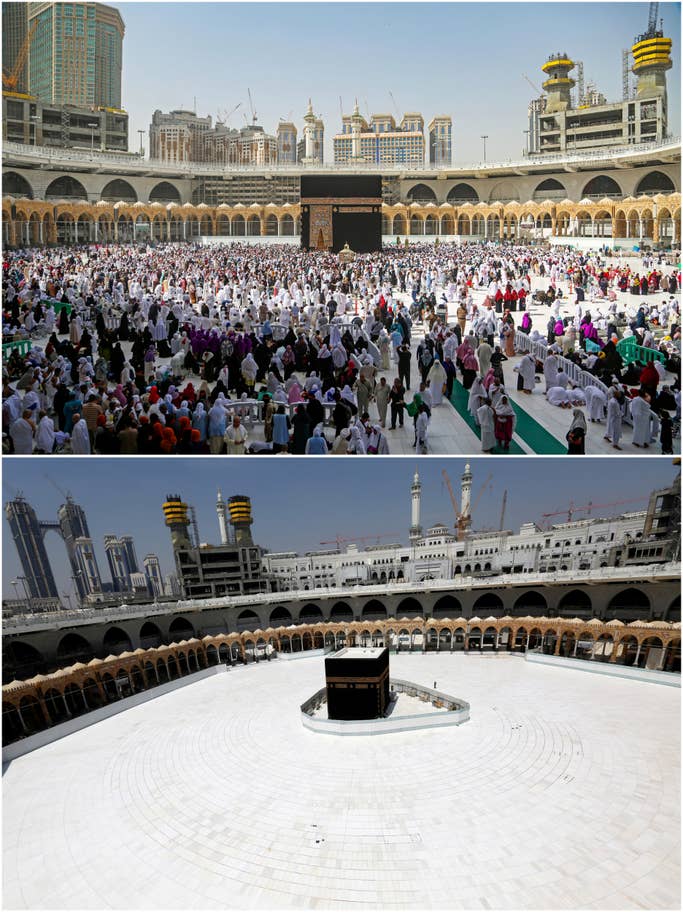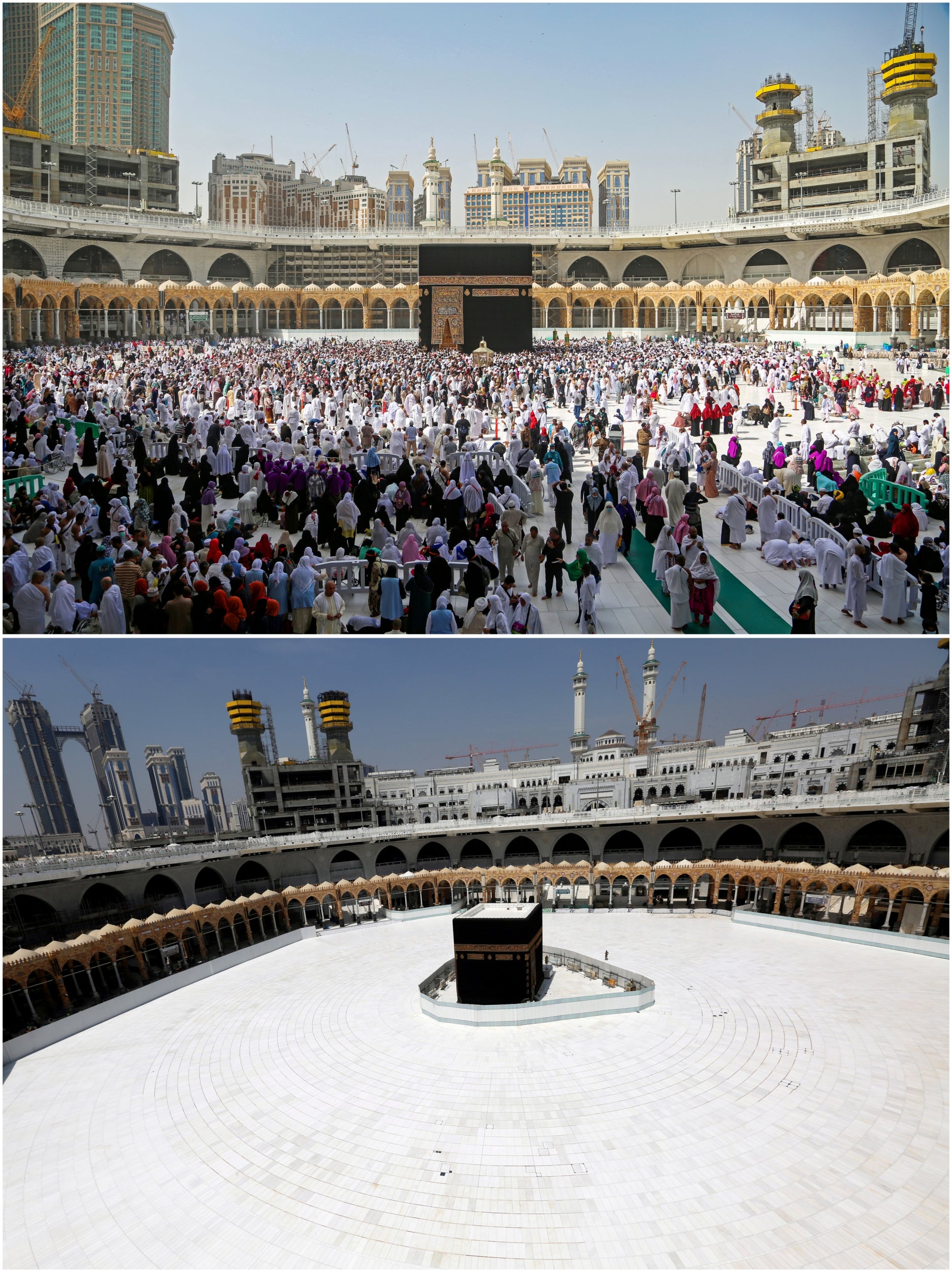 2/20

Grand Mosque, Mecca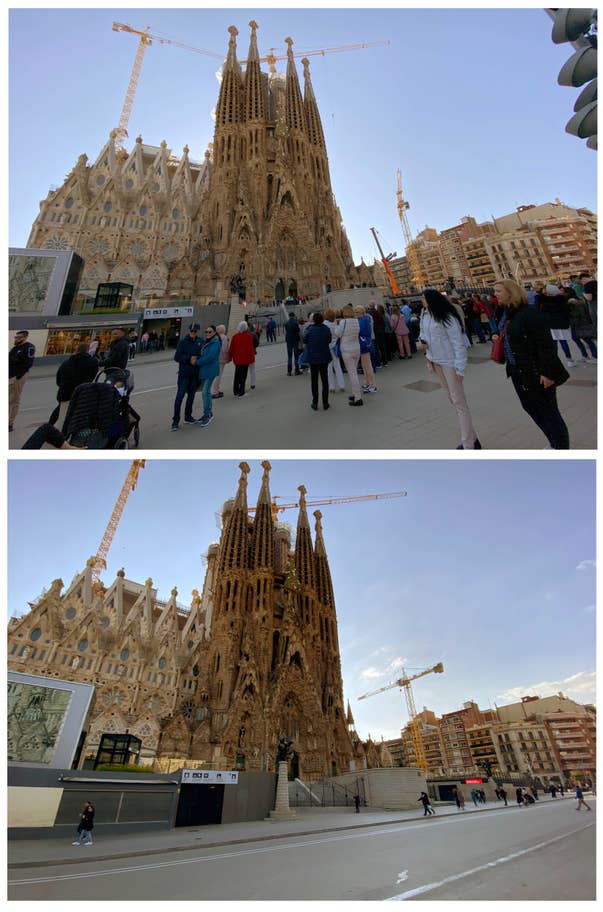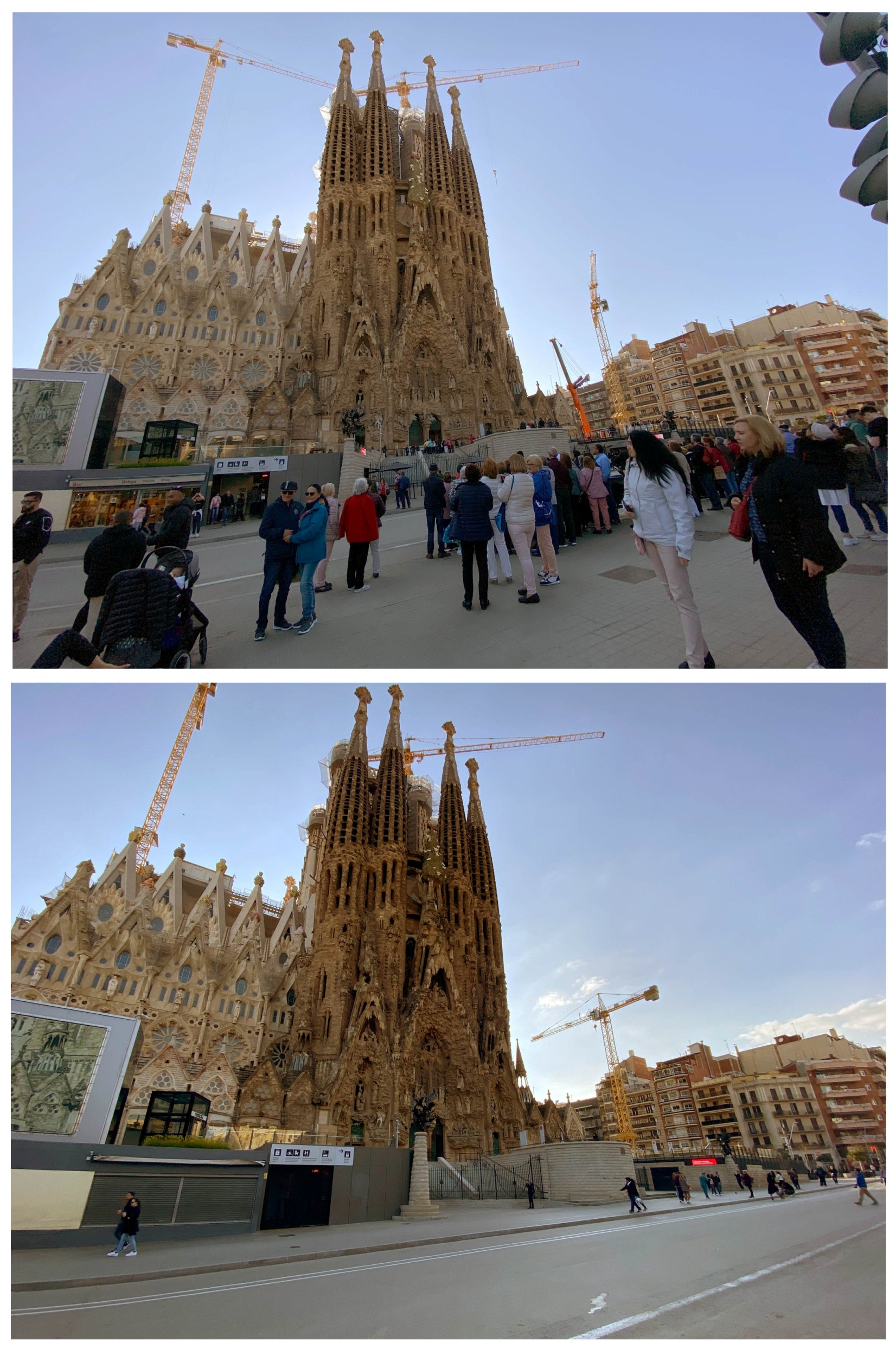 3/20

Sagrada Familia, Barcelona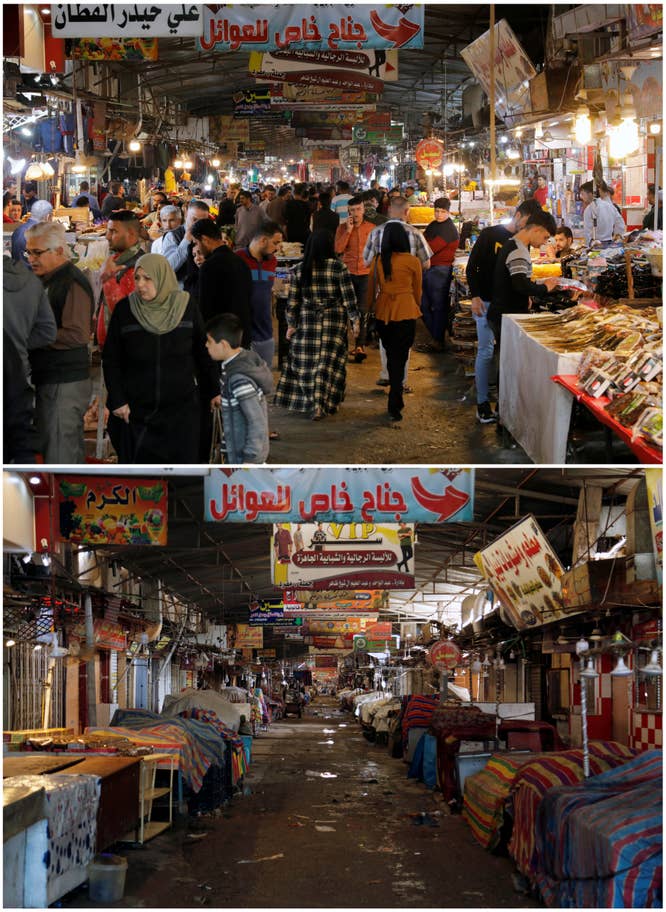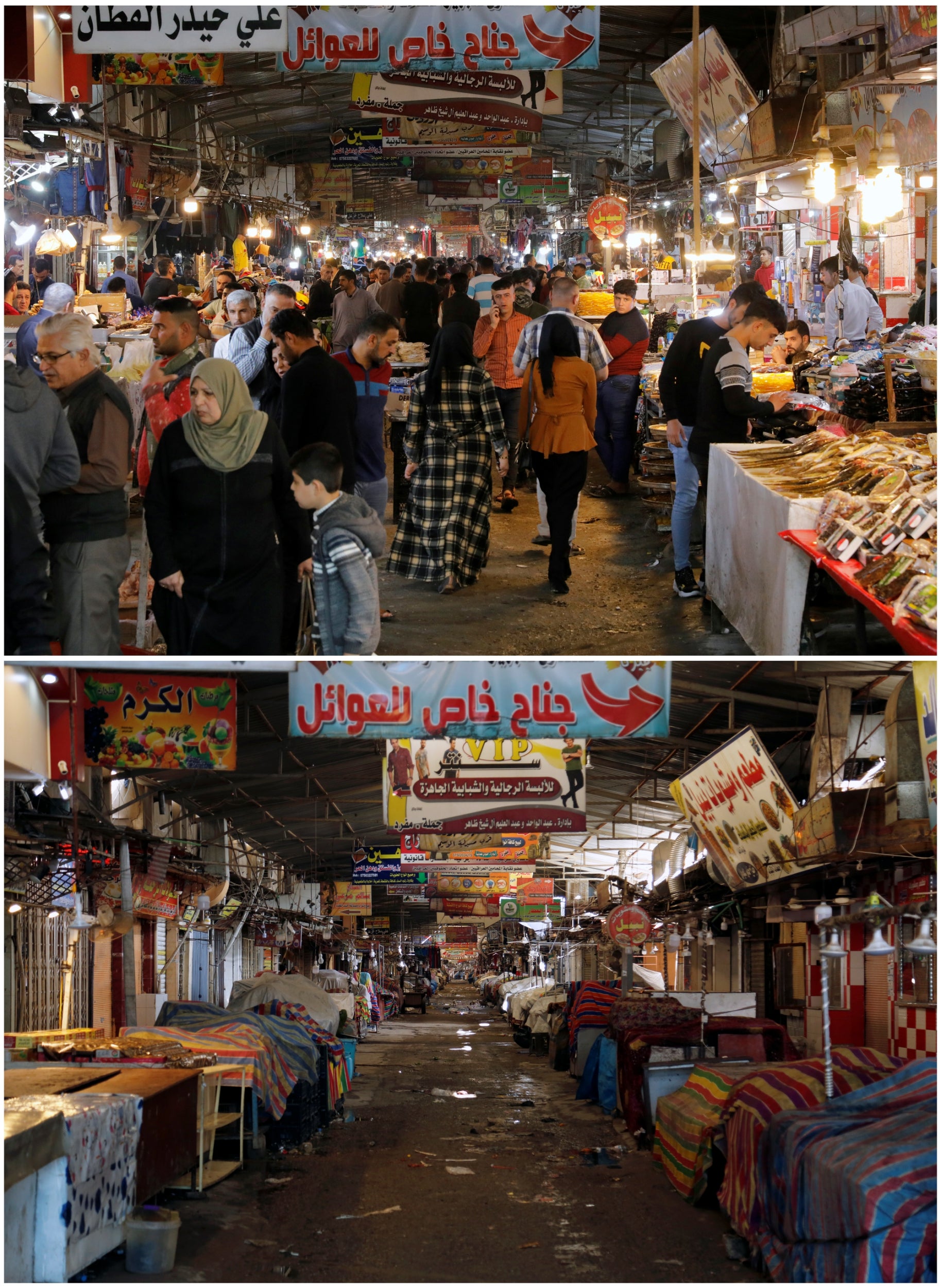 4/20

Nabi Younes market, Mosul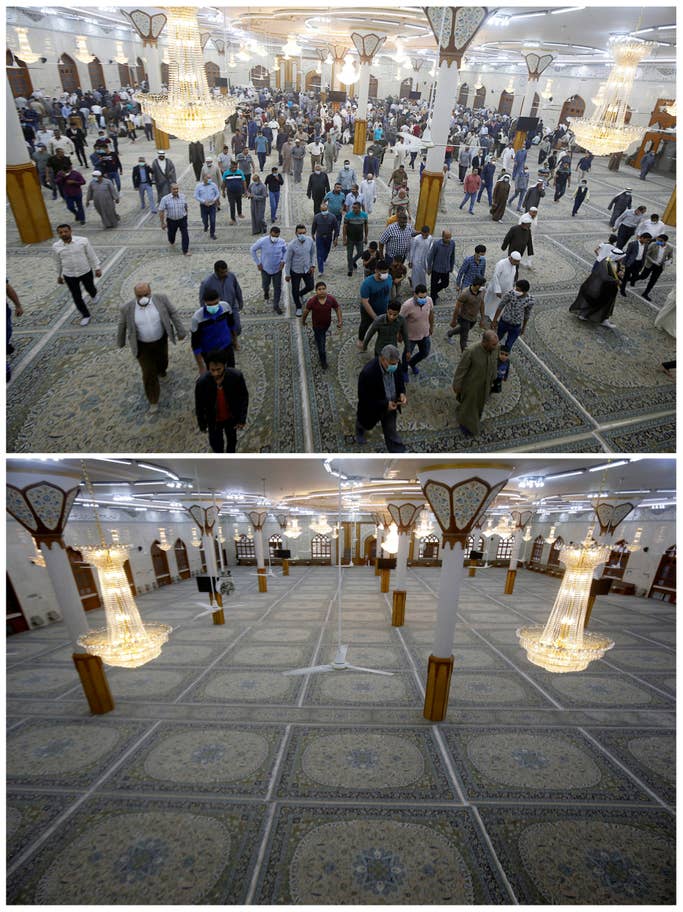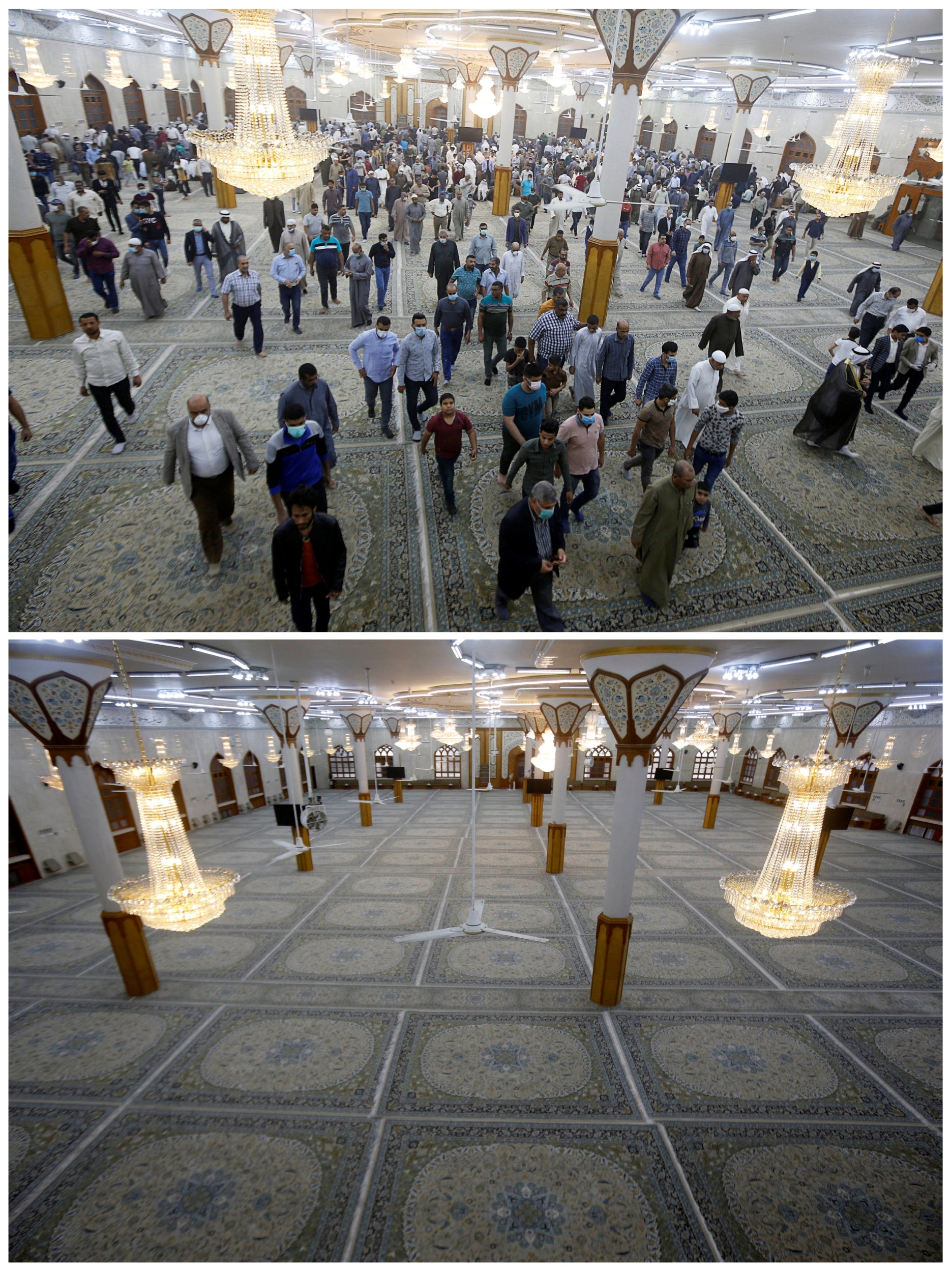 5/20

Basra Grand Mosque, Iraq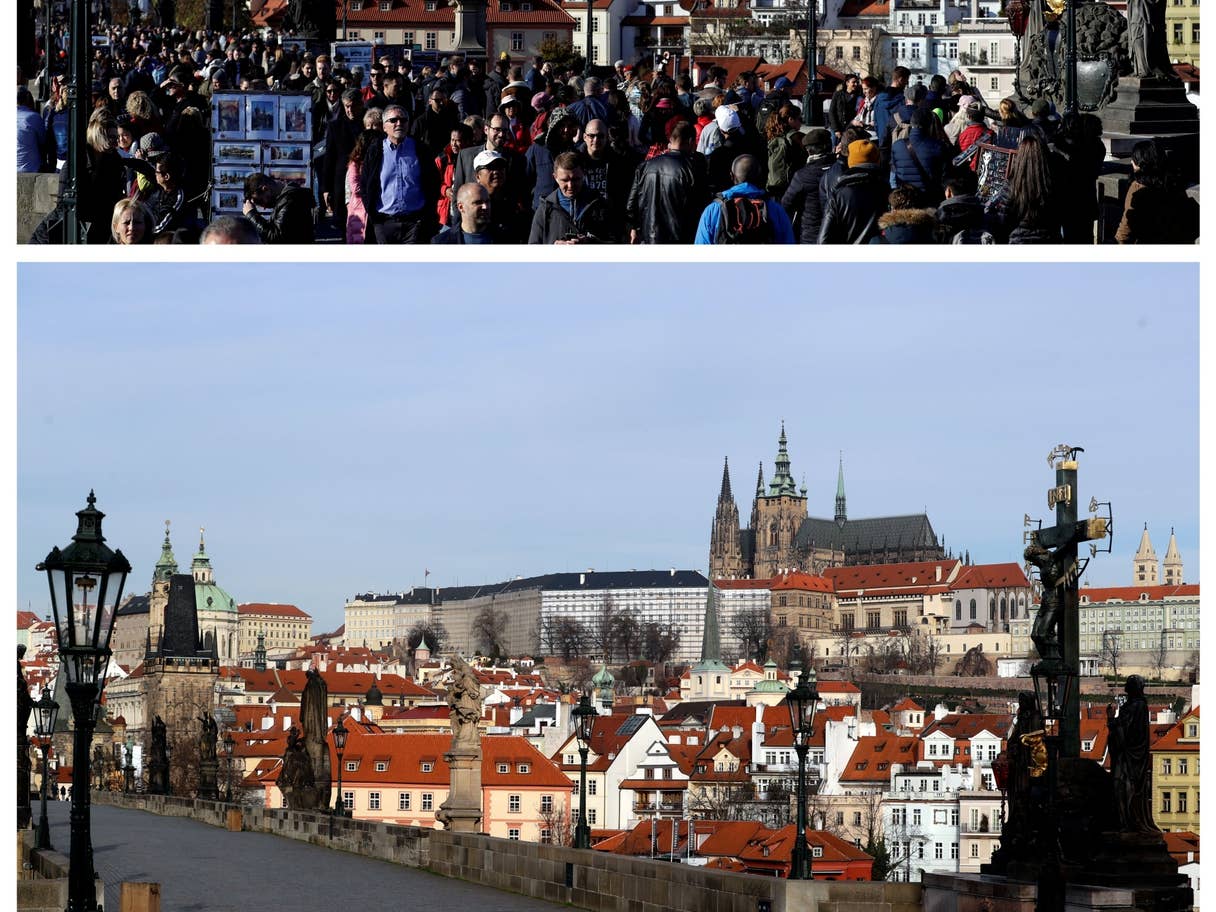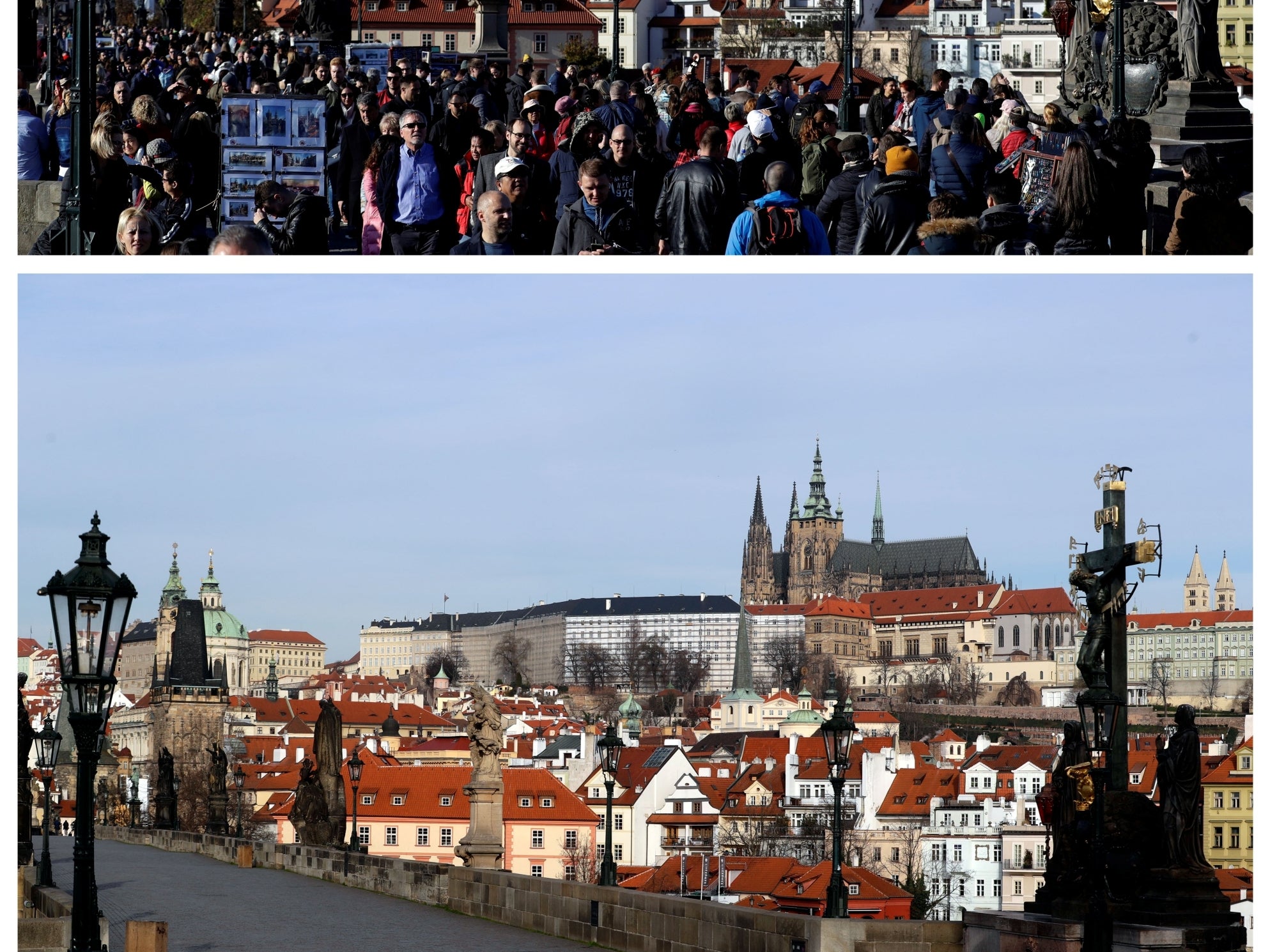 6/20

Charles Bridge, Prague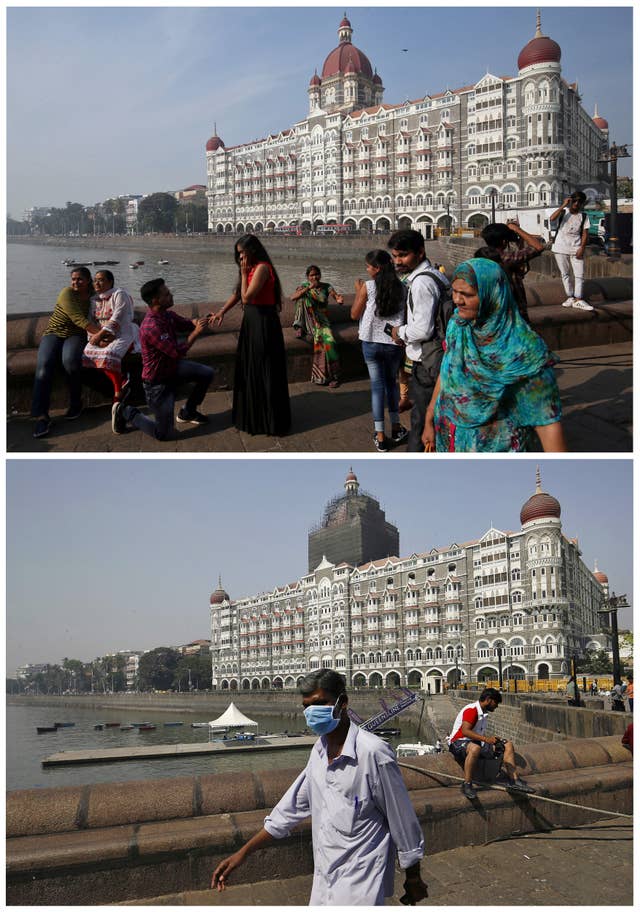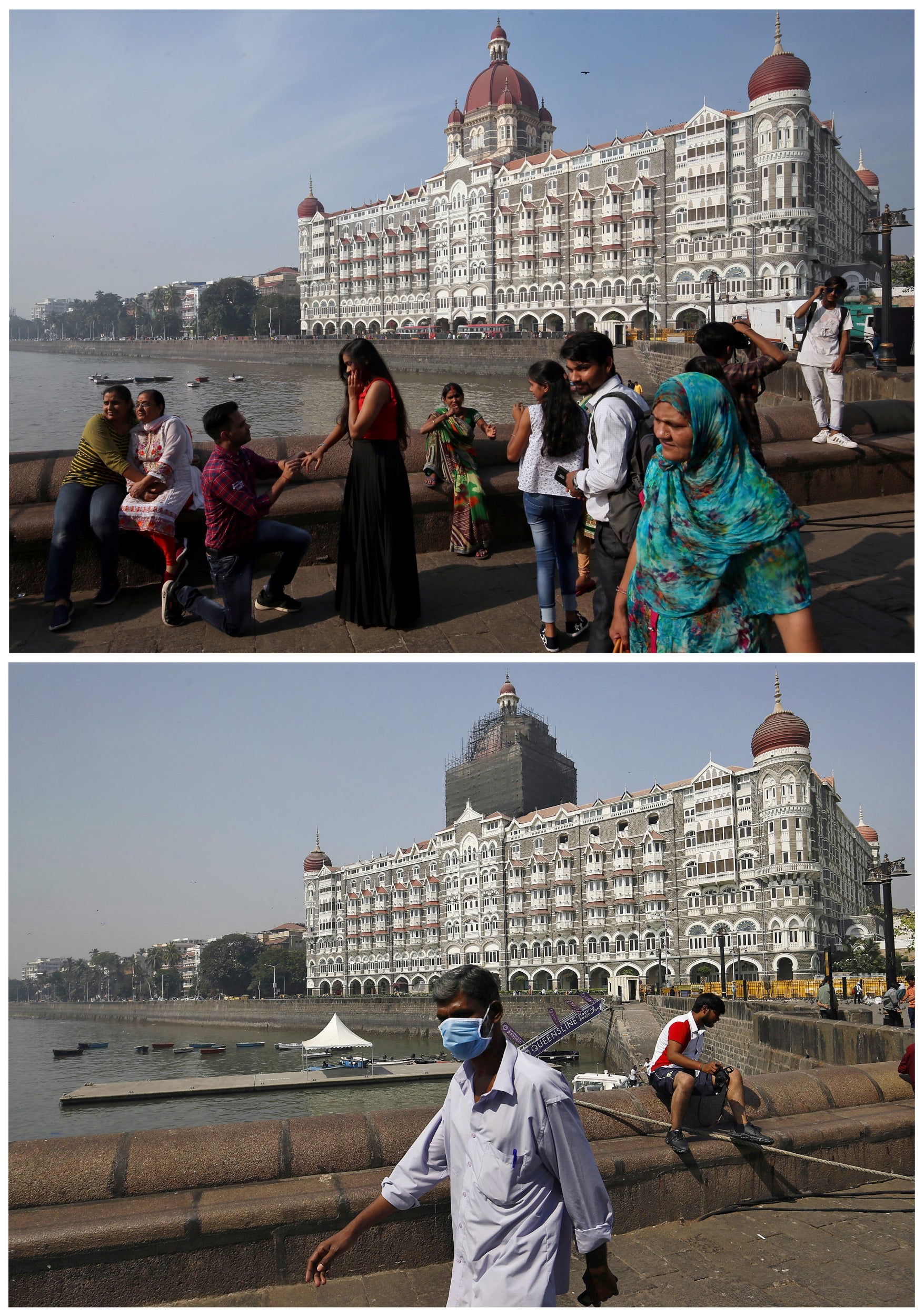 7/20

Taj Mahal hotel, India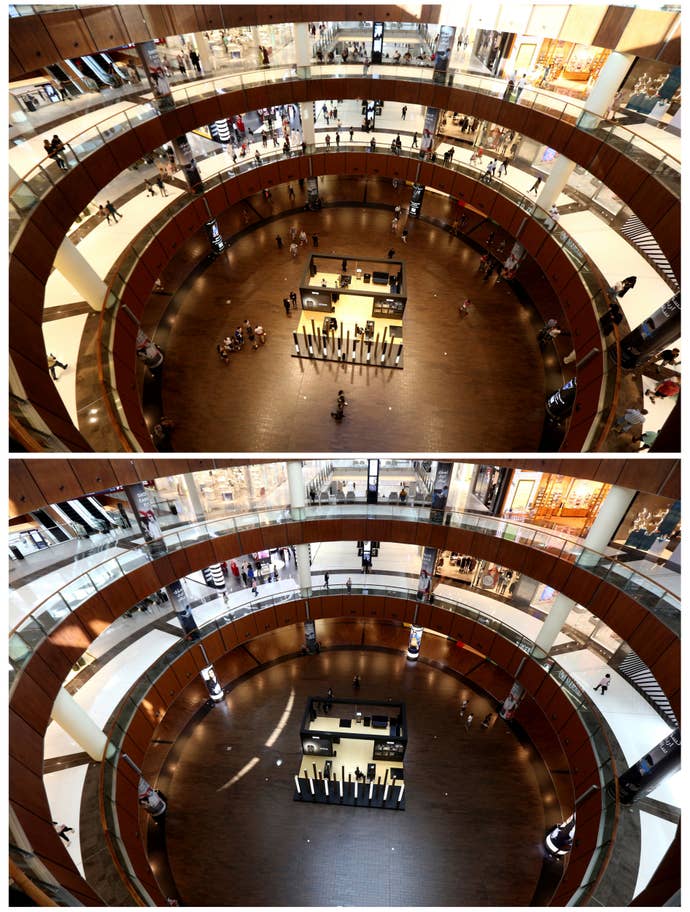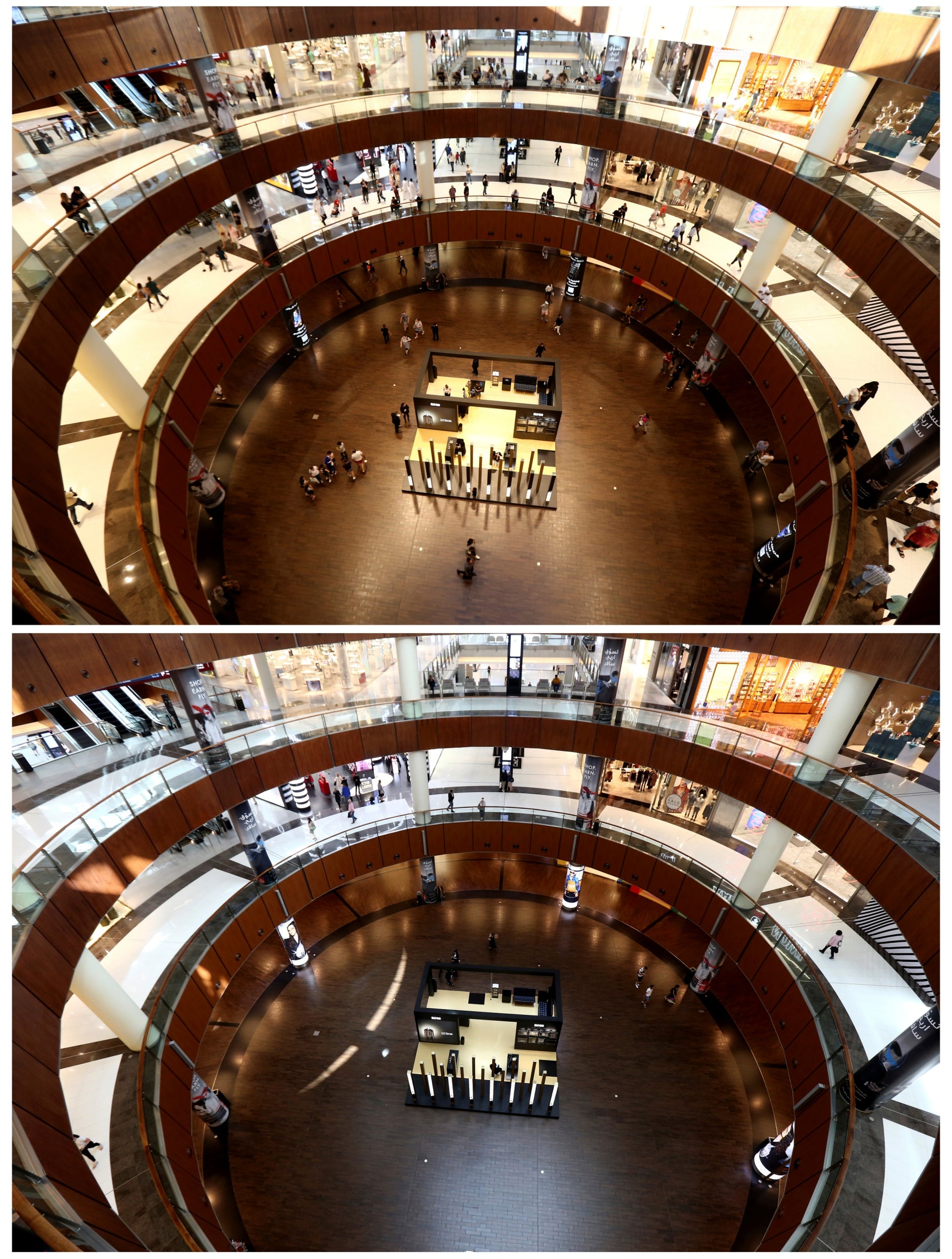 8/20

Dubai Mall, UAE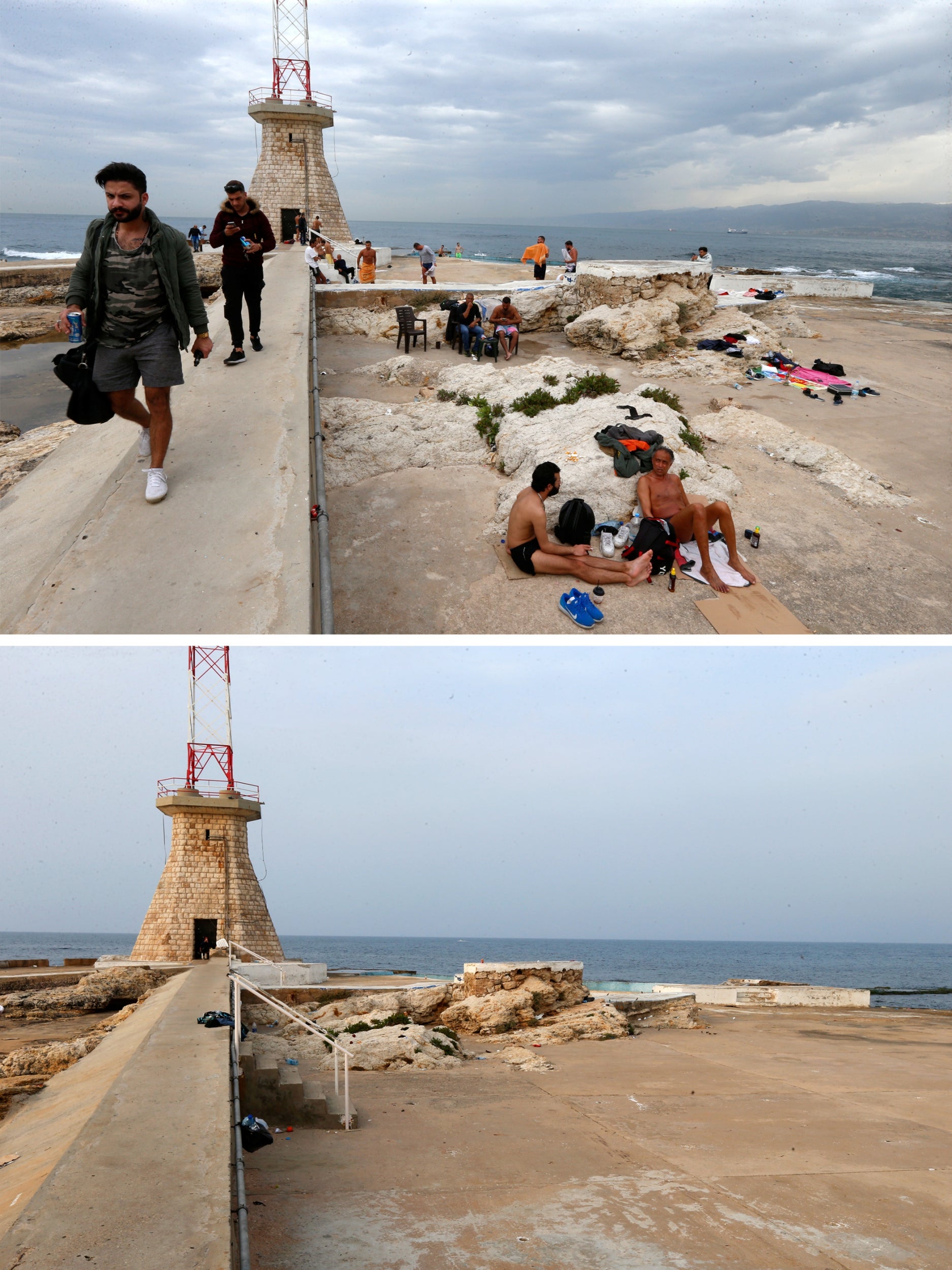 9/20

Beirut March, Lebanon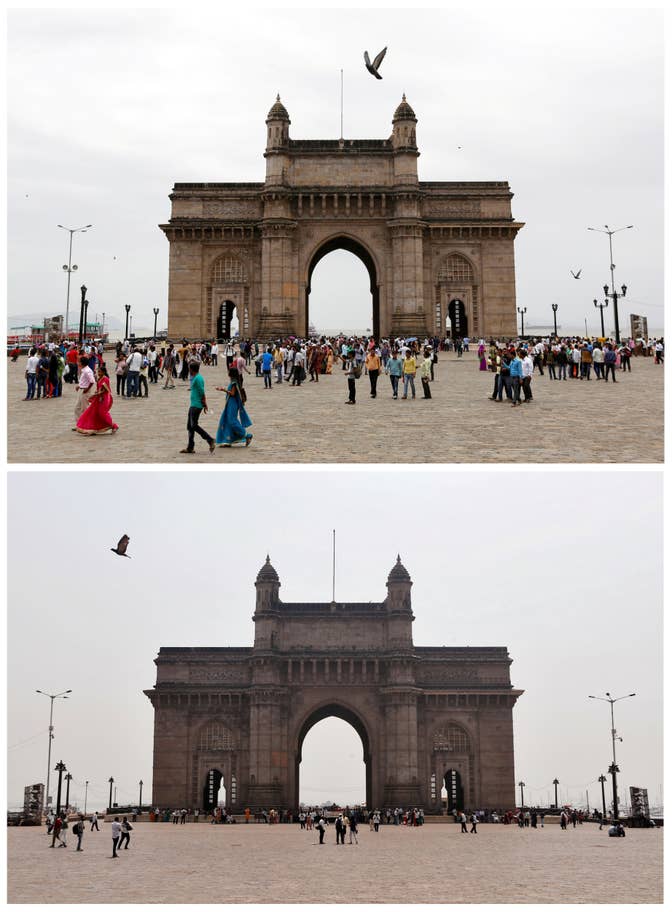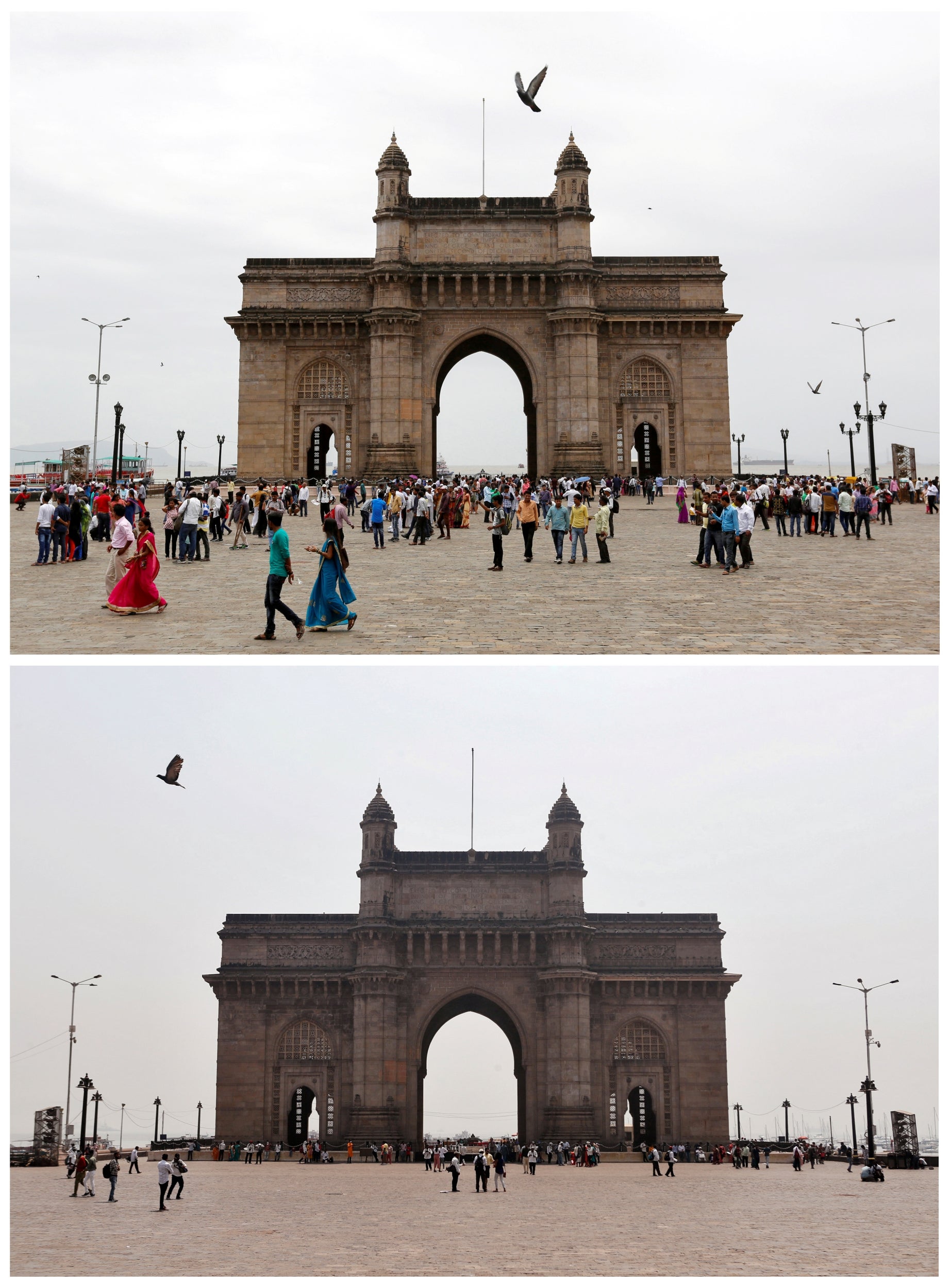 10/20

Gateway of India, Mumbai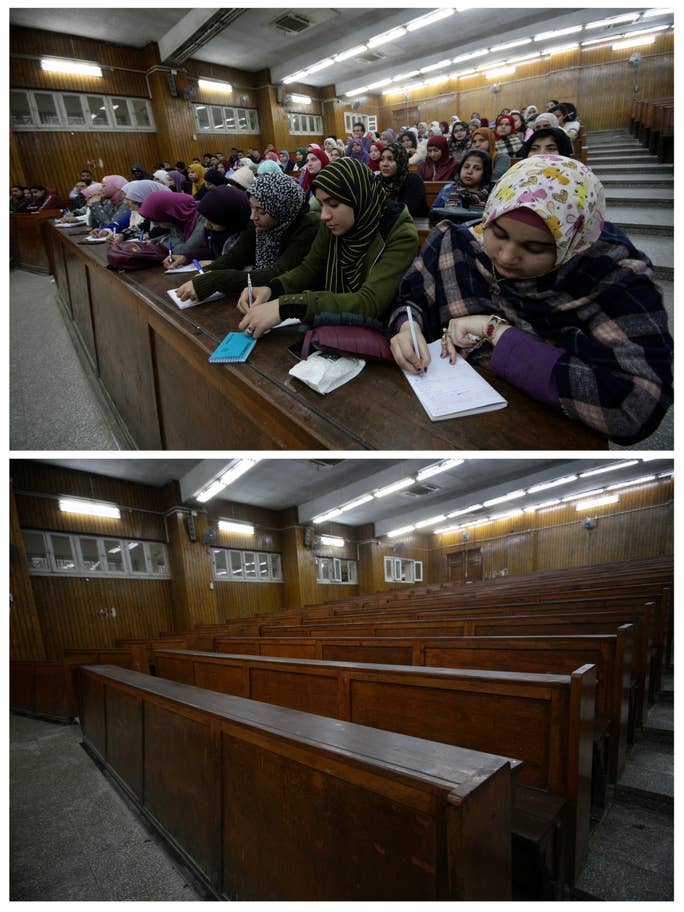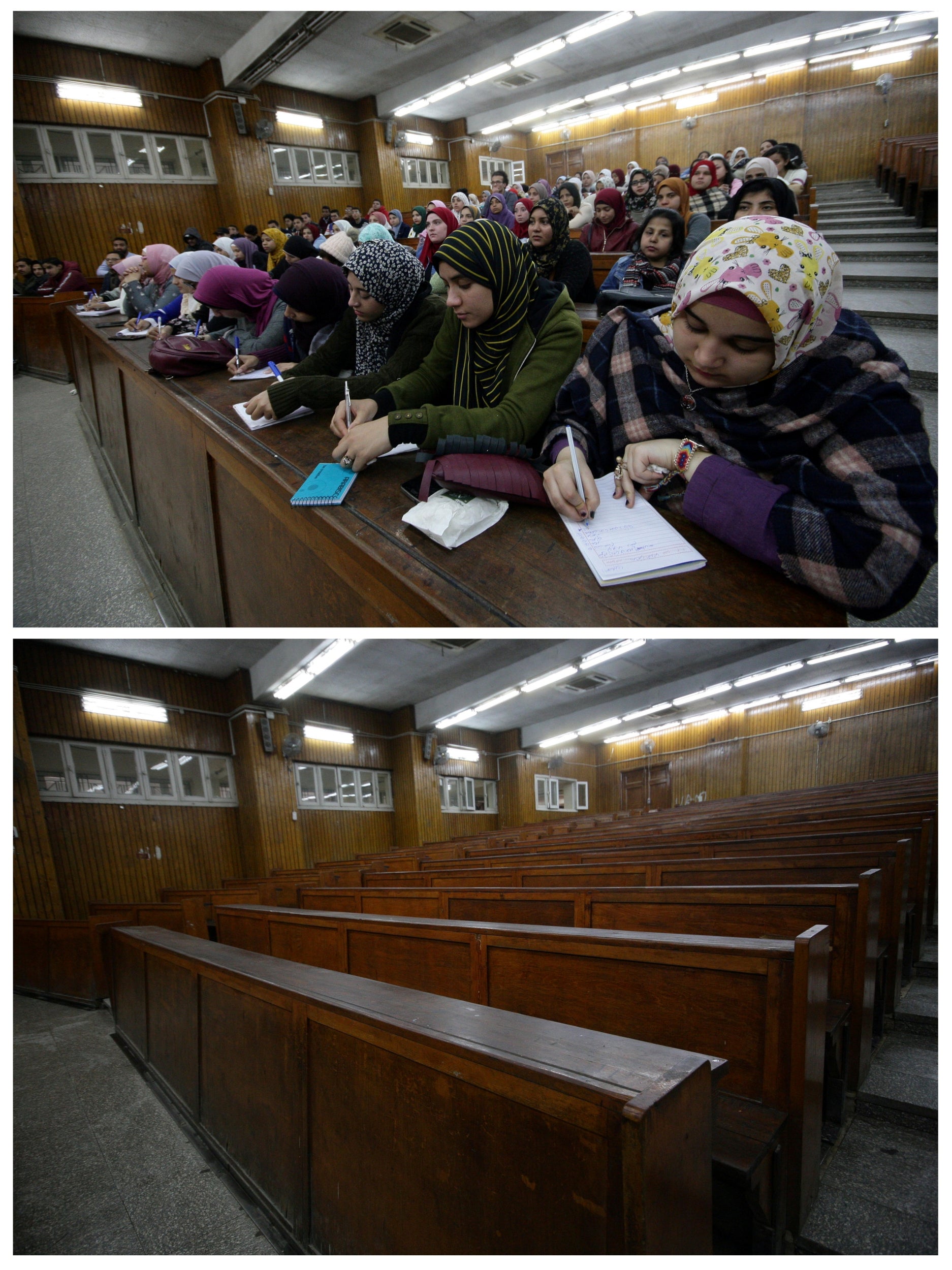 11/20

Cairo University, Egypt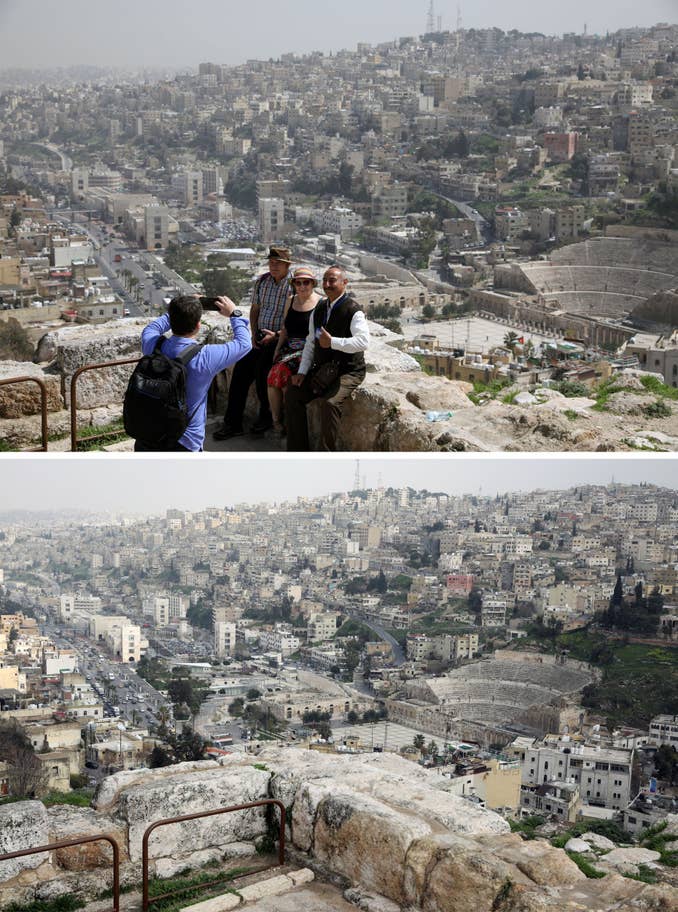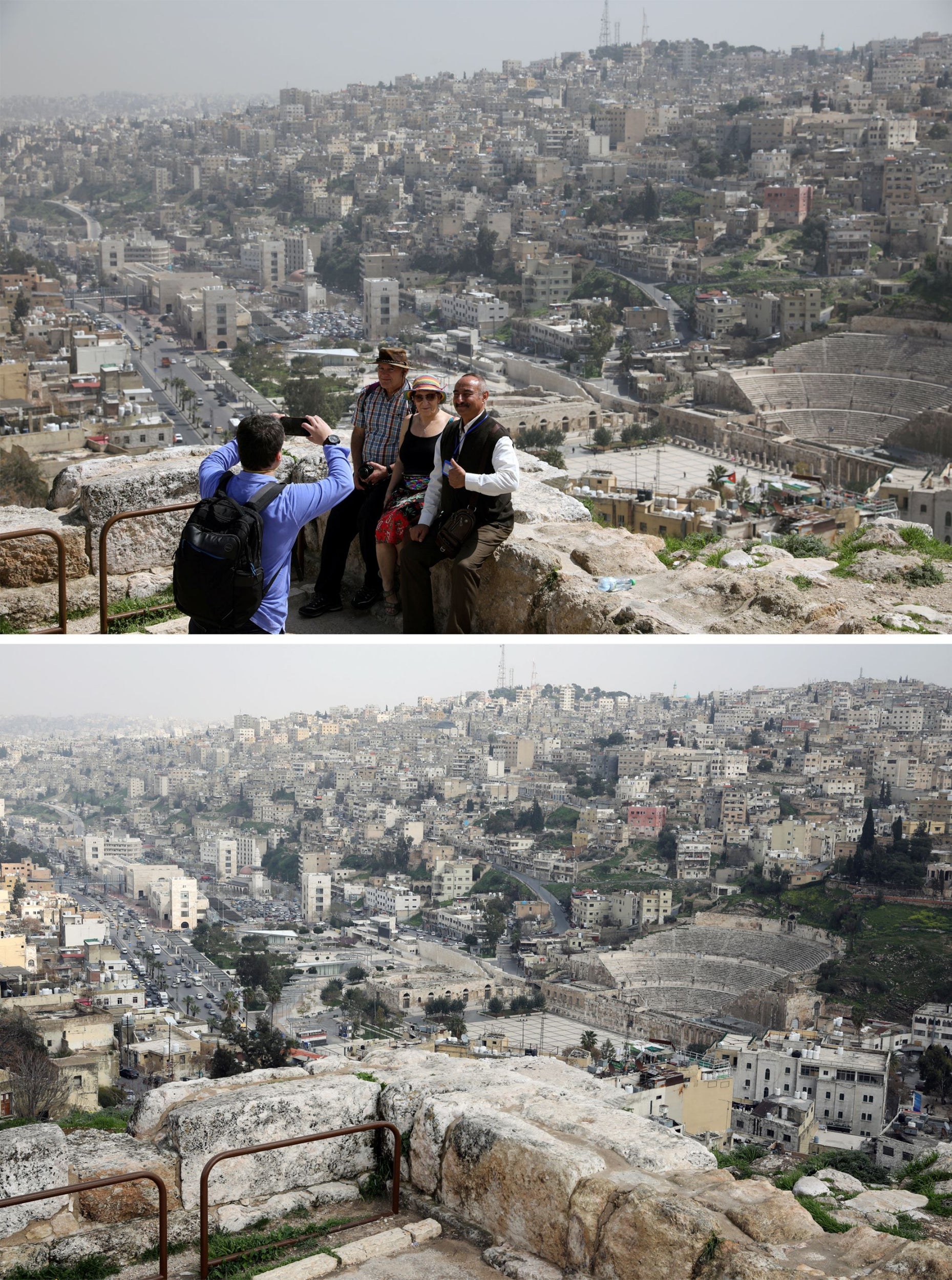 12/20

Amman Citadel, Jordan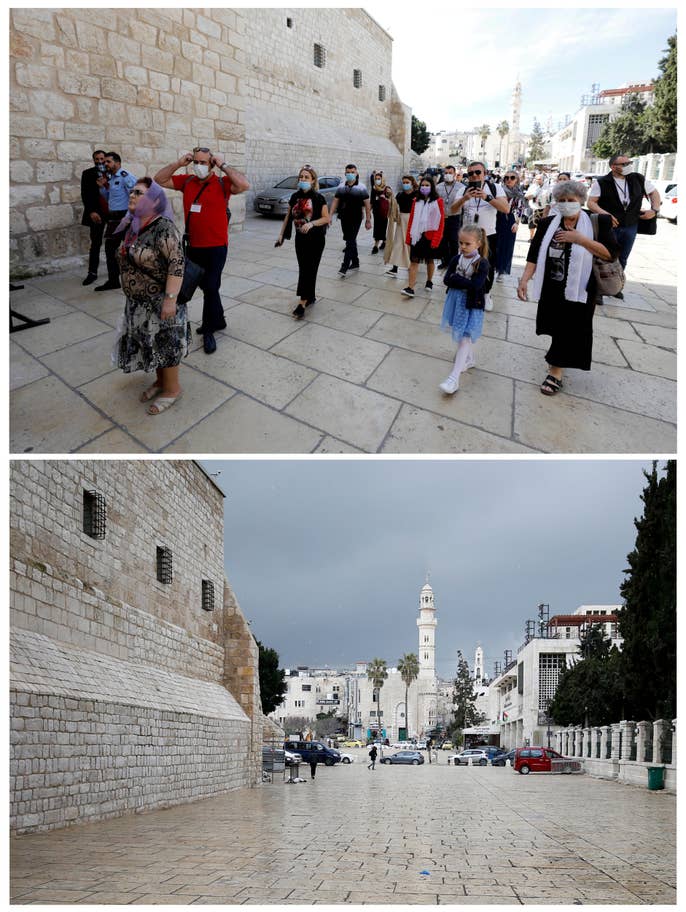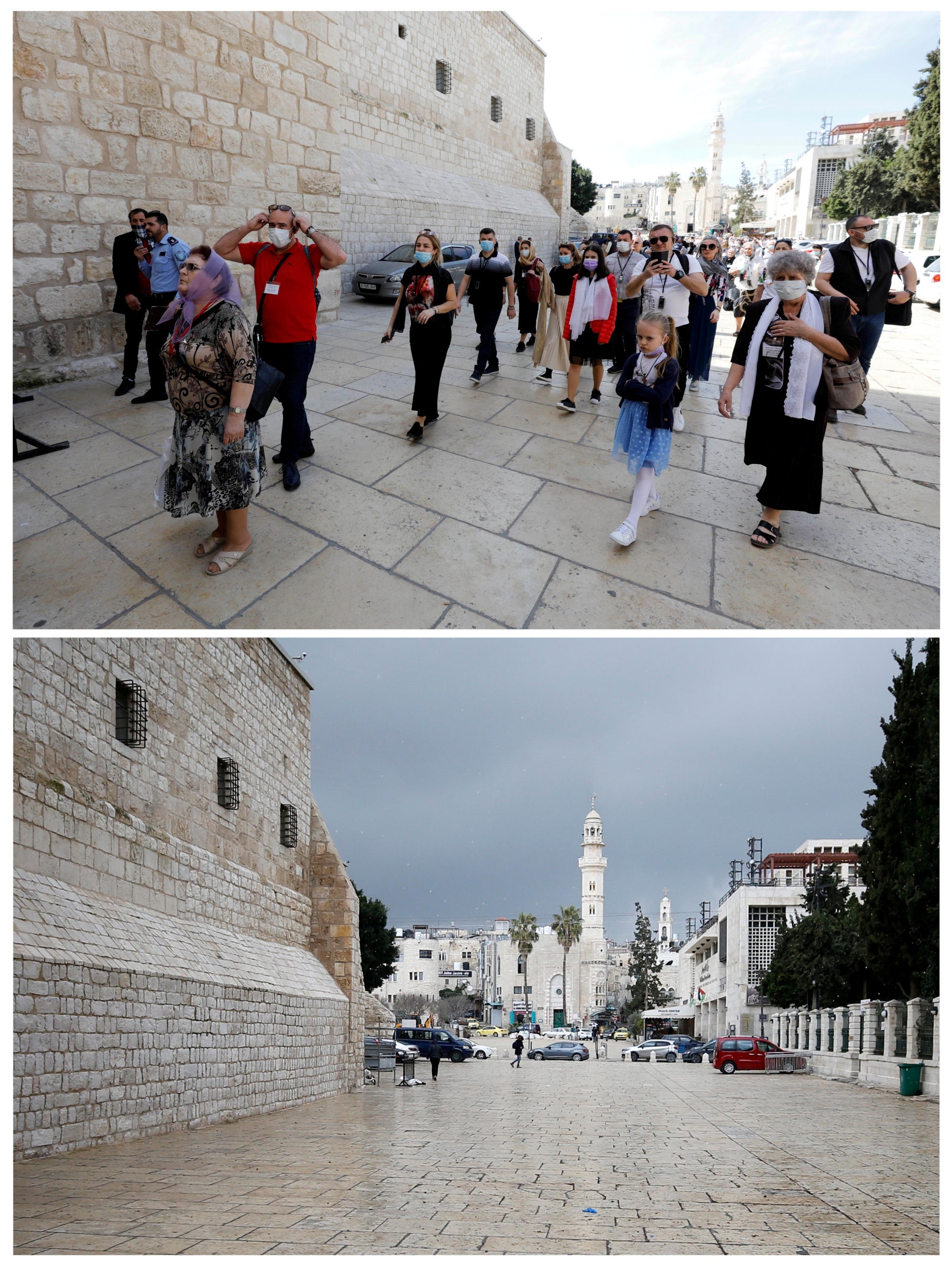 13/20

Church of the Nativity, Bethlehem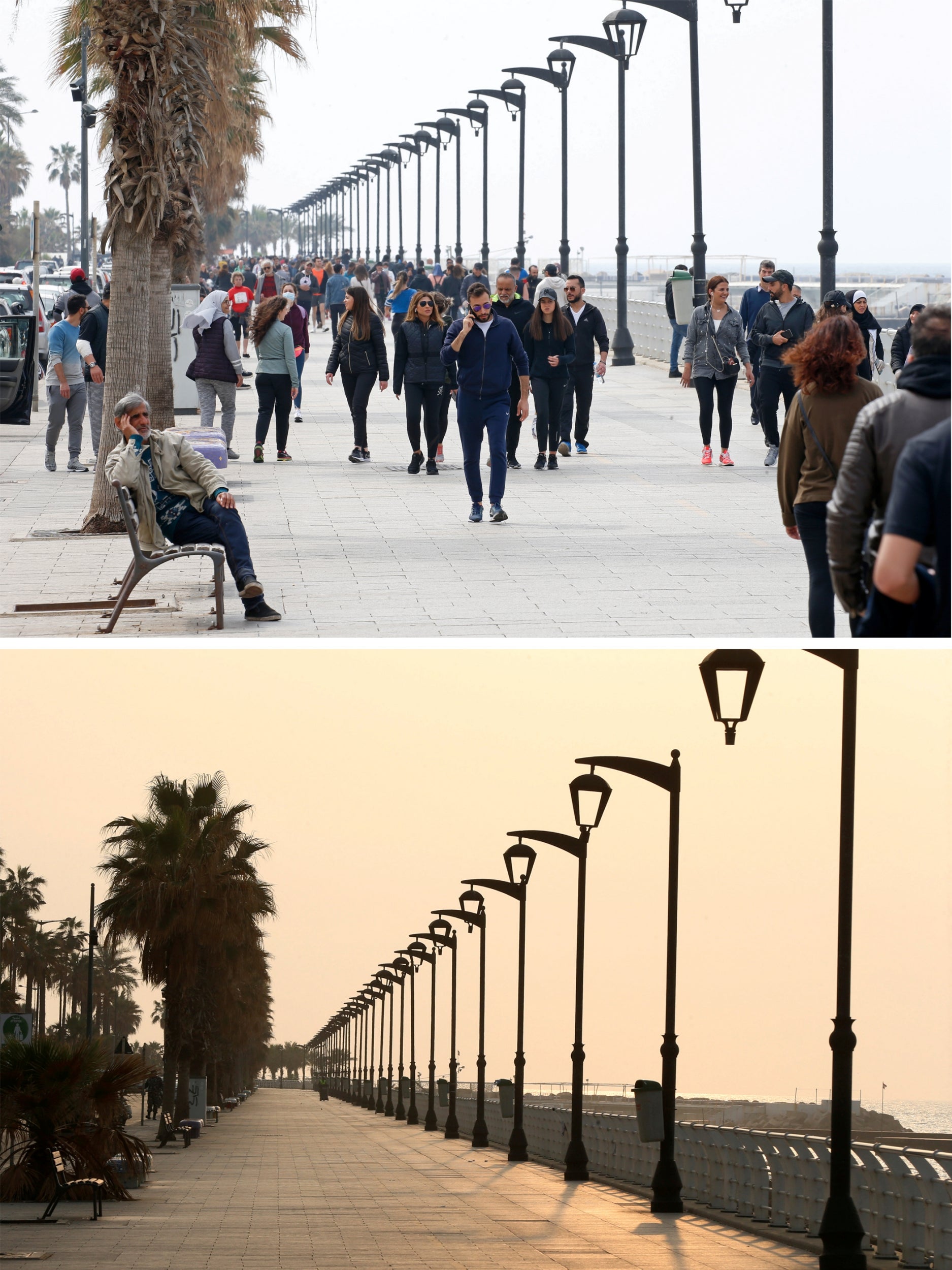 14/20

Beirut March, Lebanon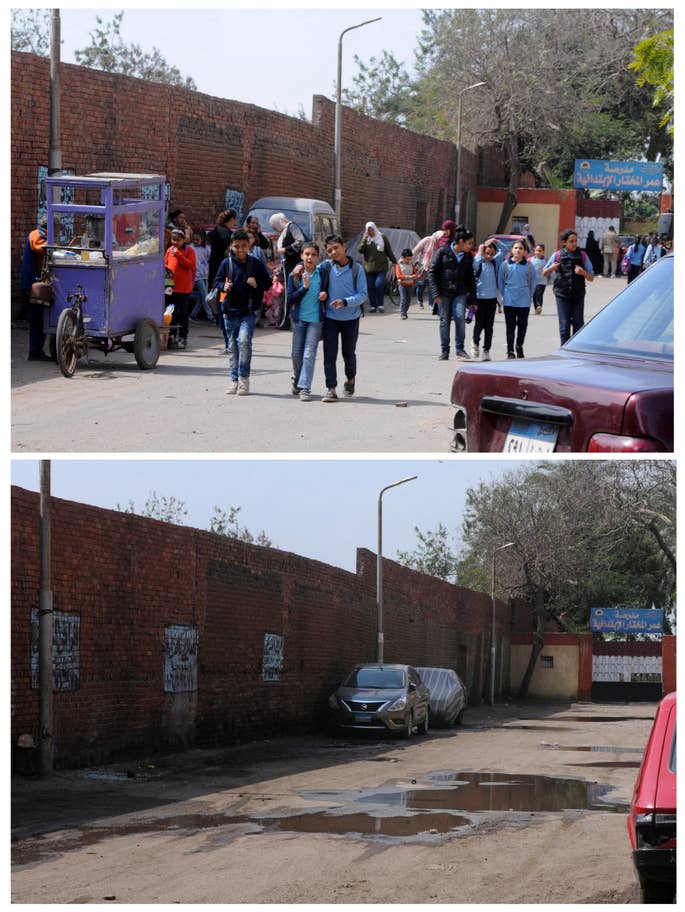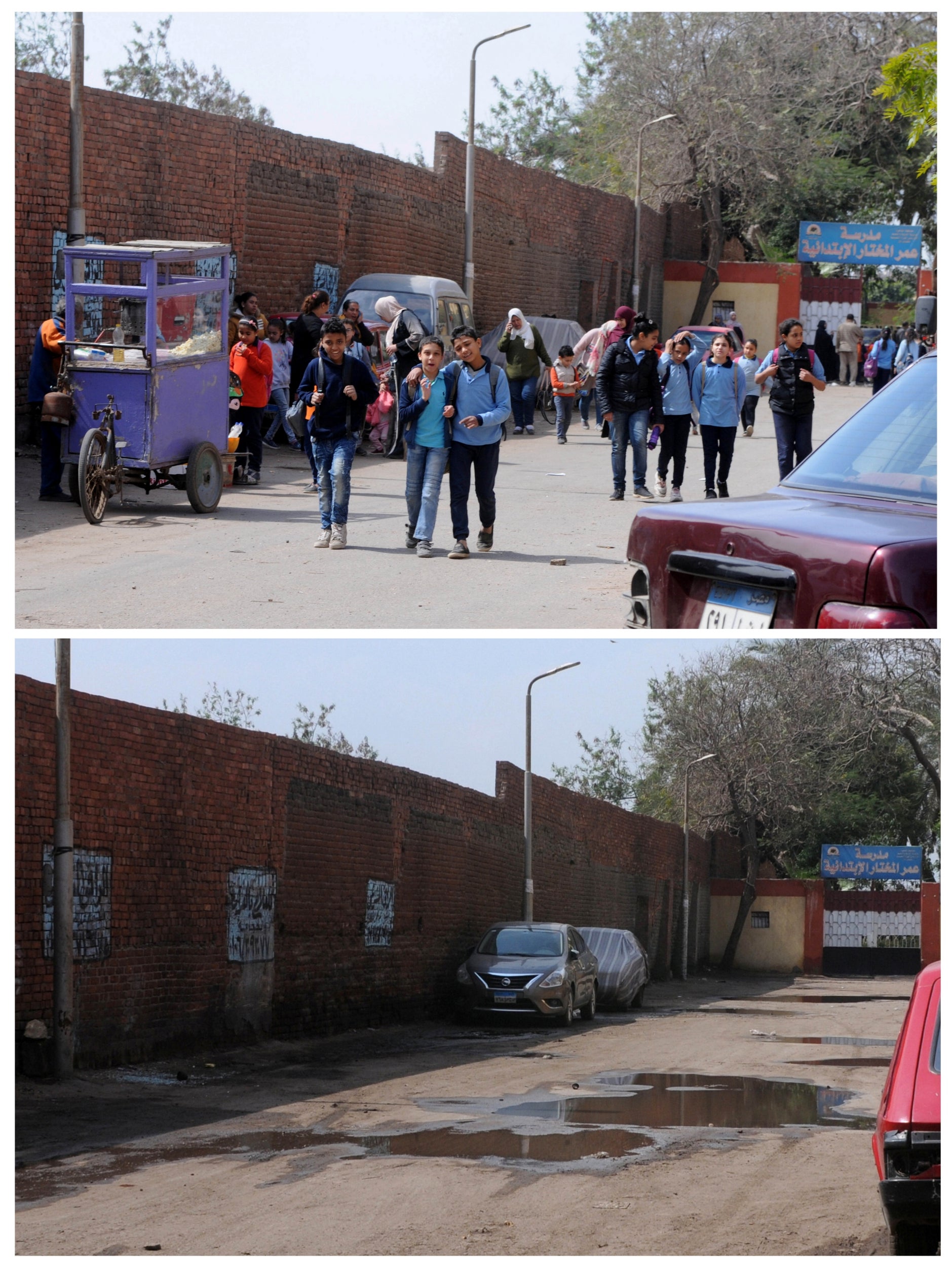 15/20

Cairo, Egypt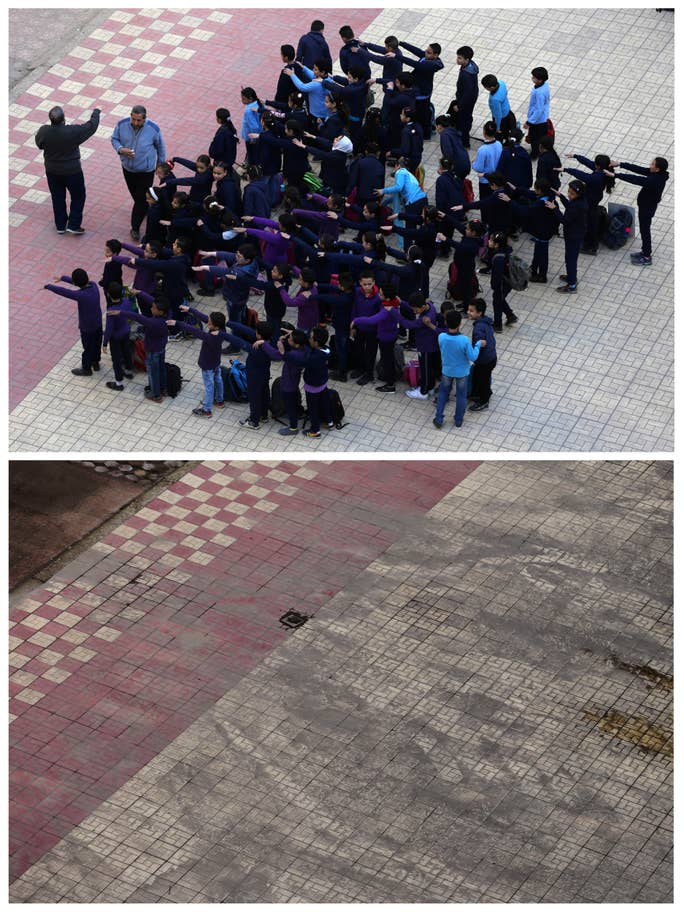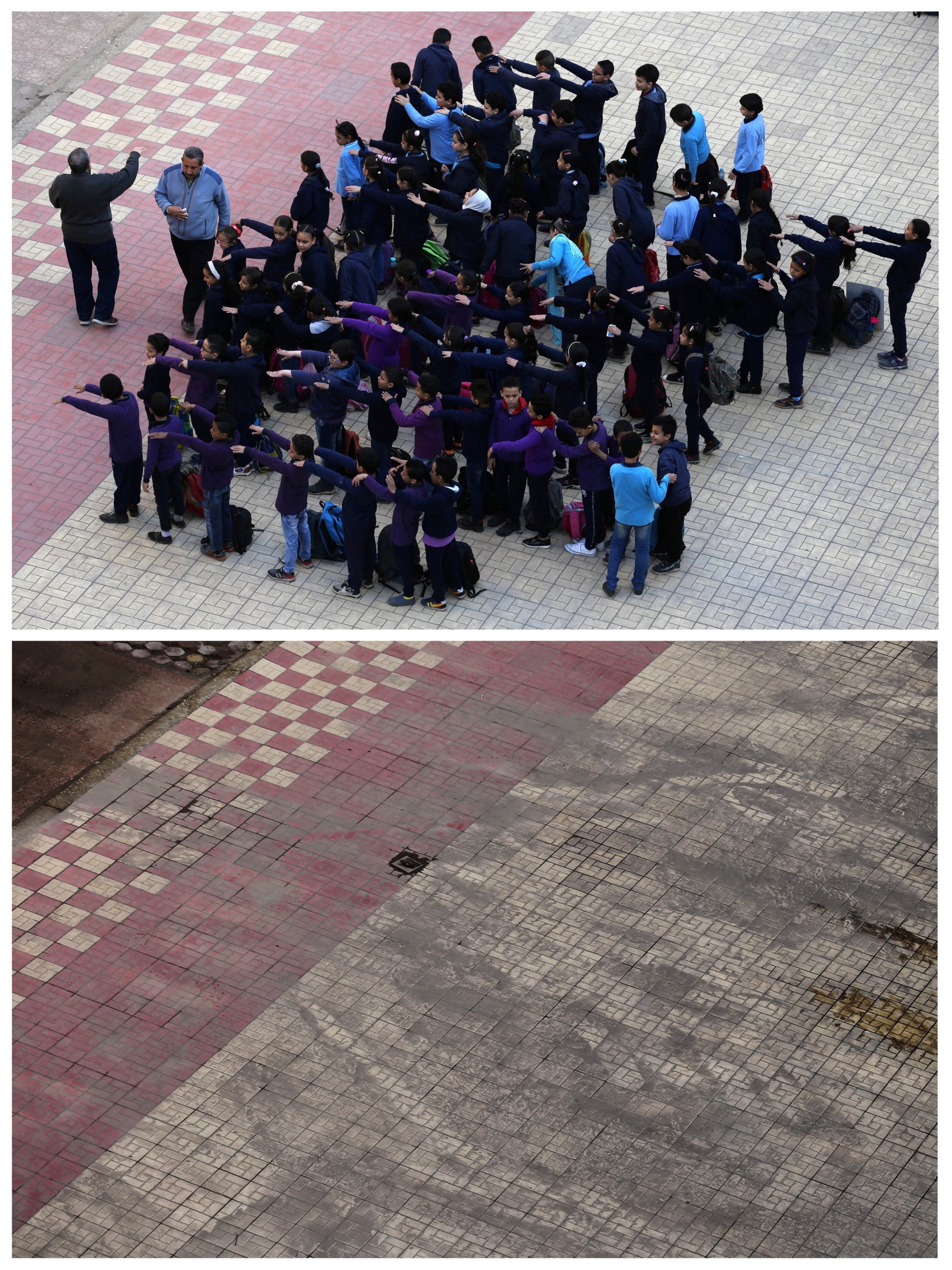 16/20

Cairo University, Egypt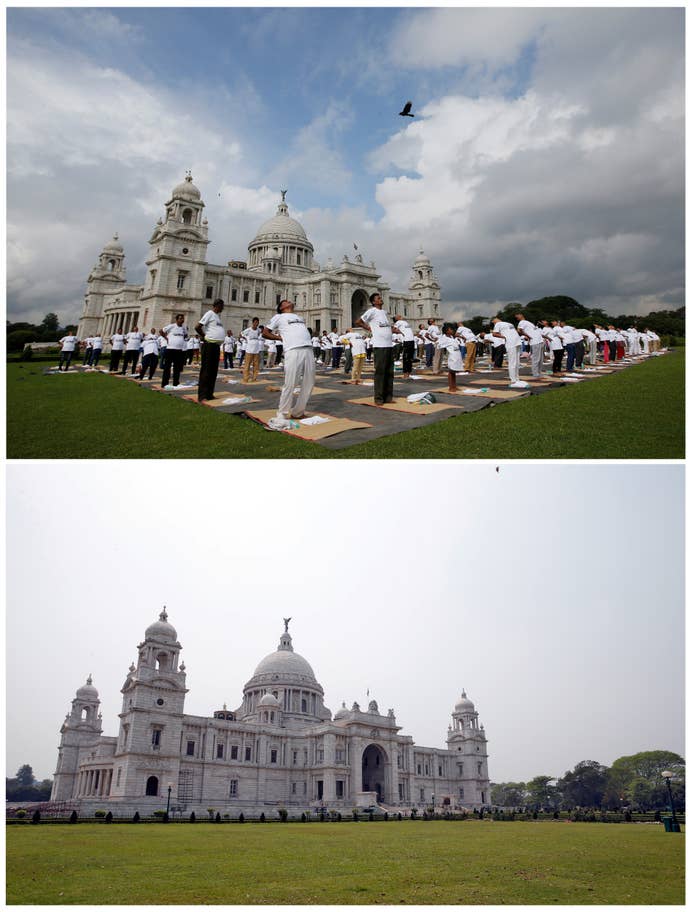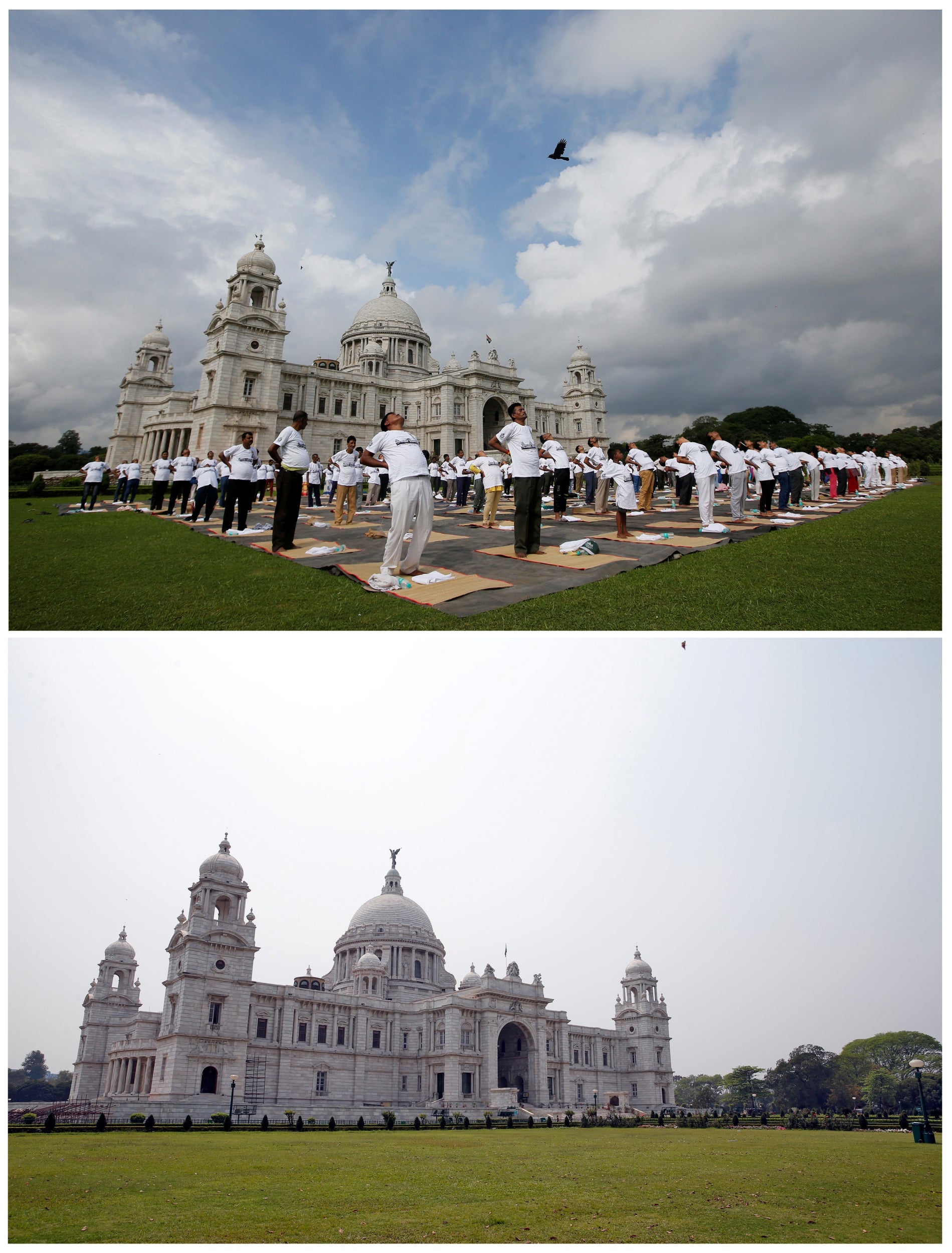 17/20

Victoria Memorial, India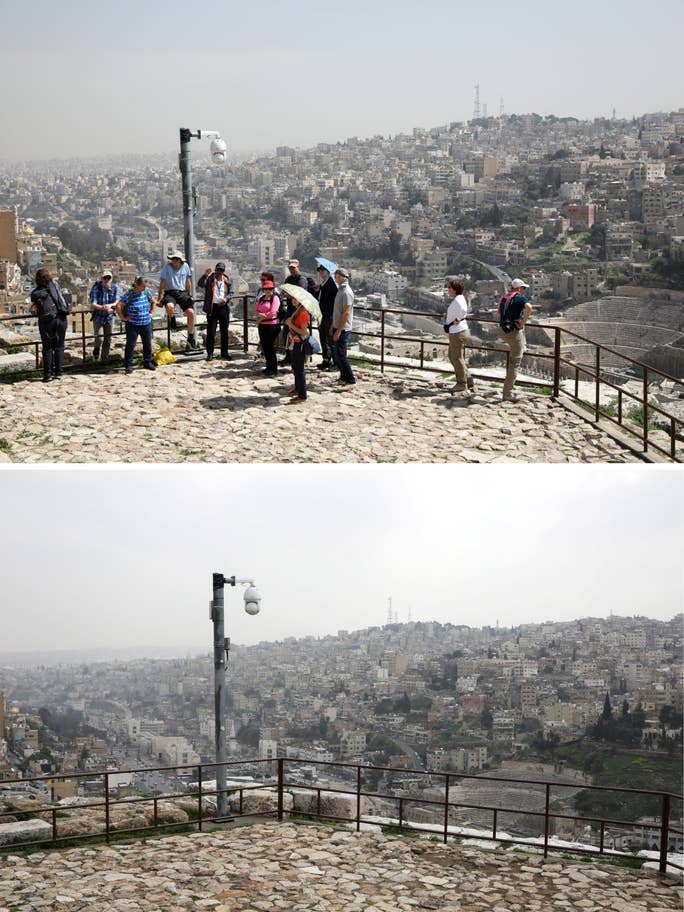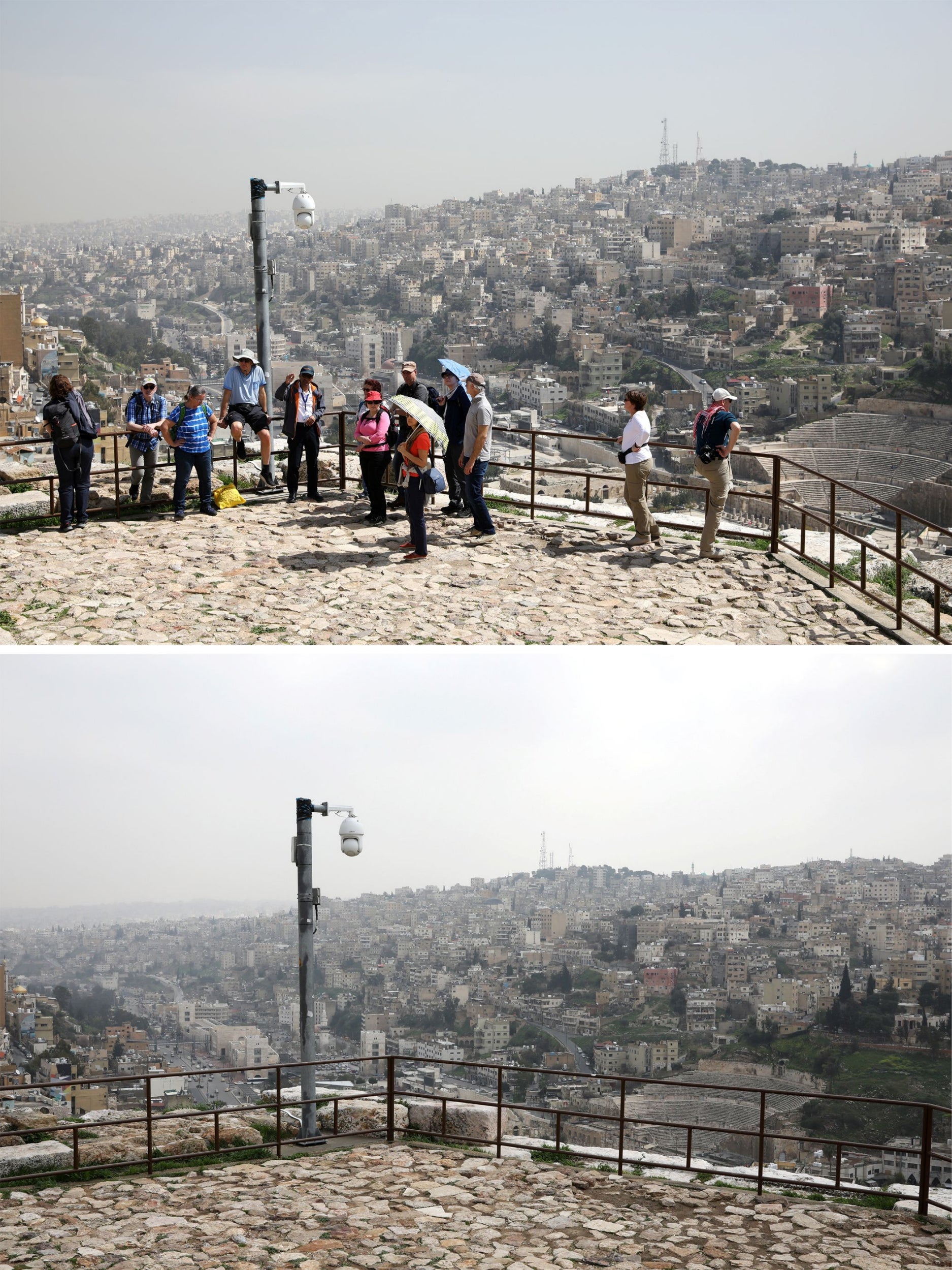 18/20

Amman Citadel, Jordan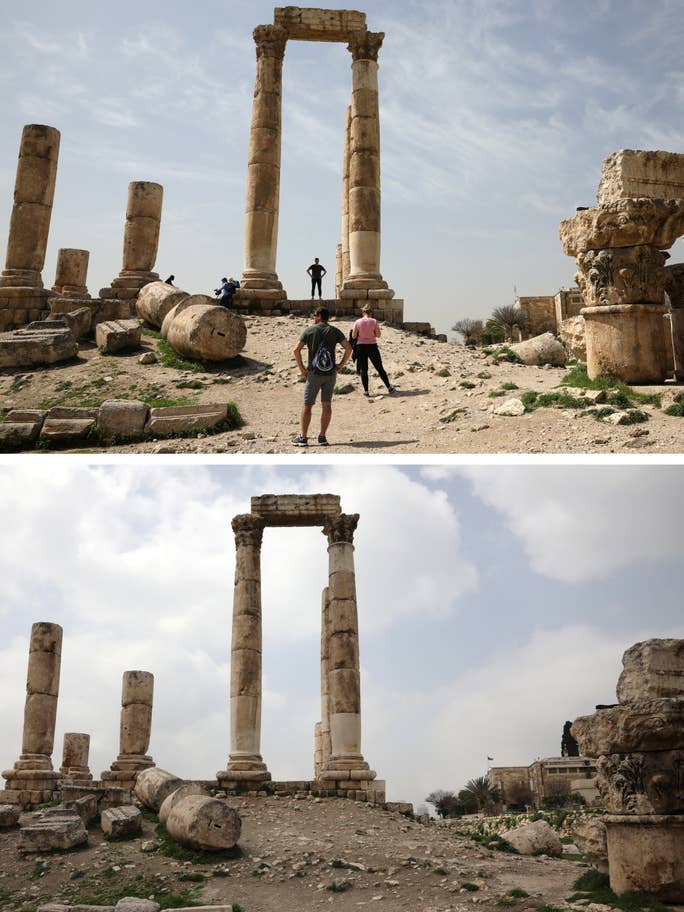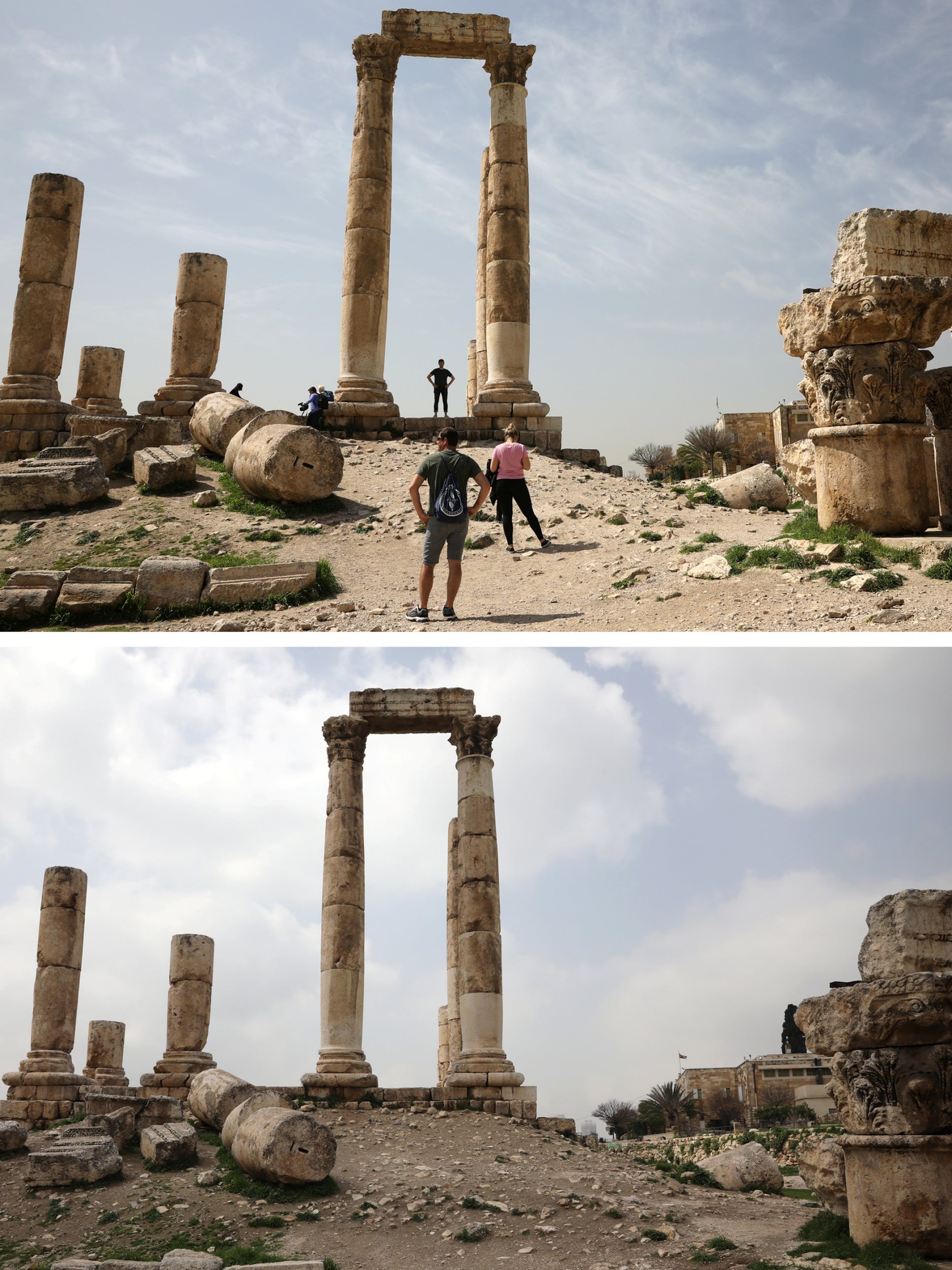 19/20

Amman Citadel, Jordan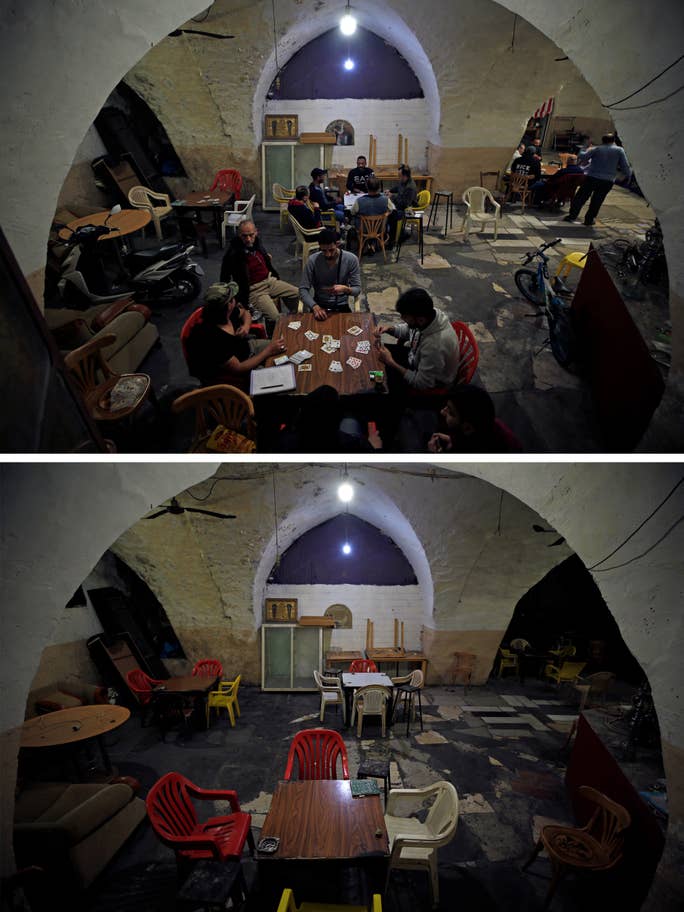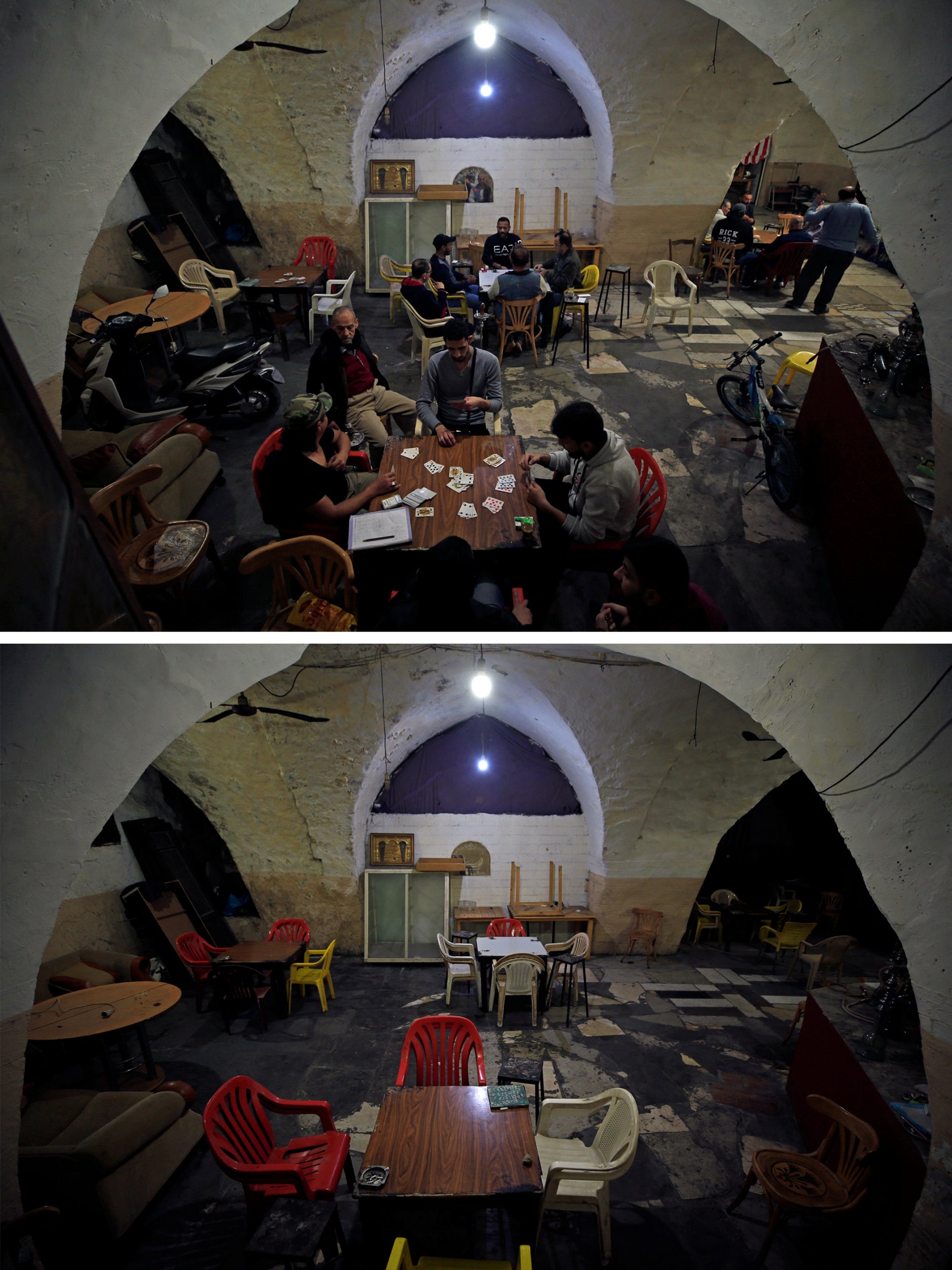 20/20

Sidon, Lebanon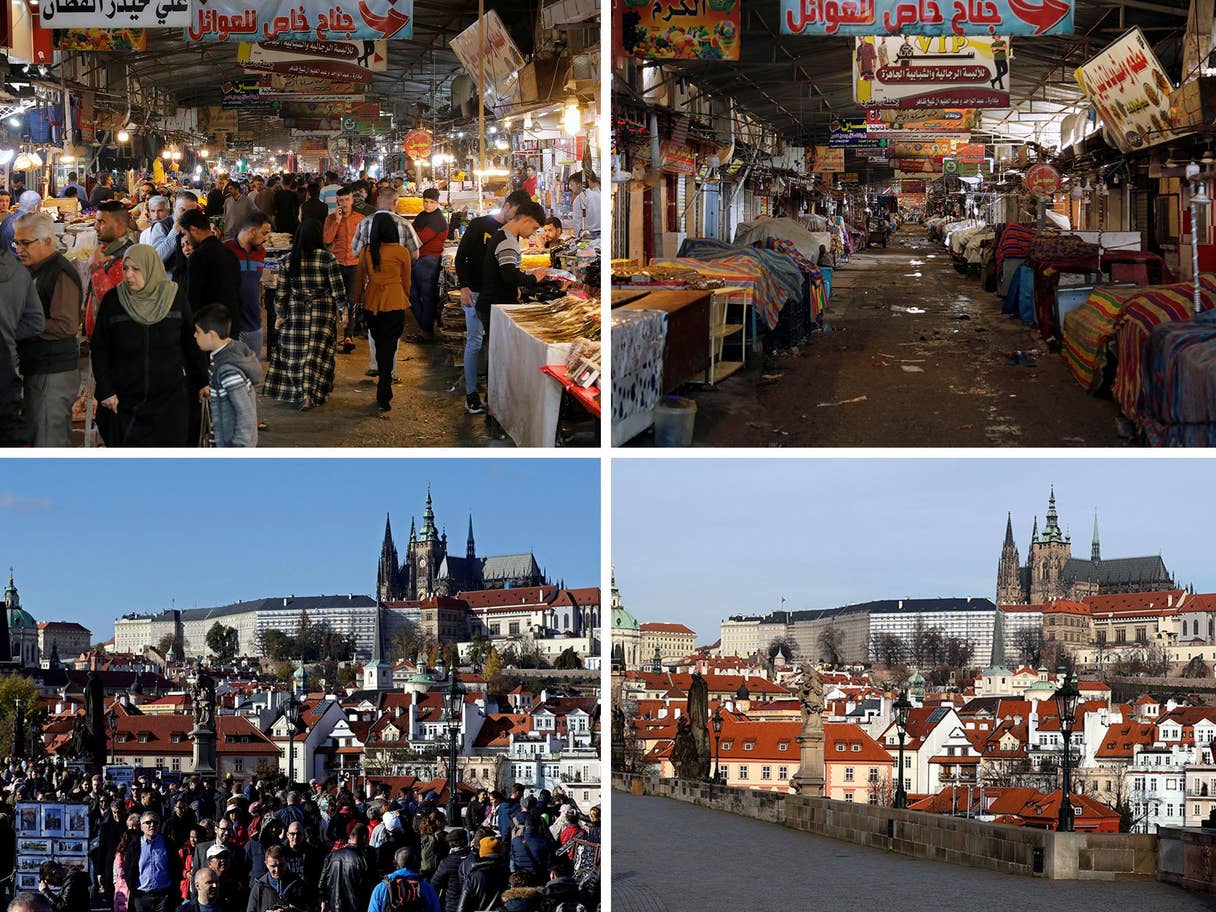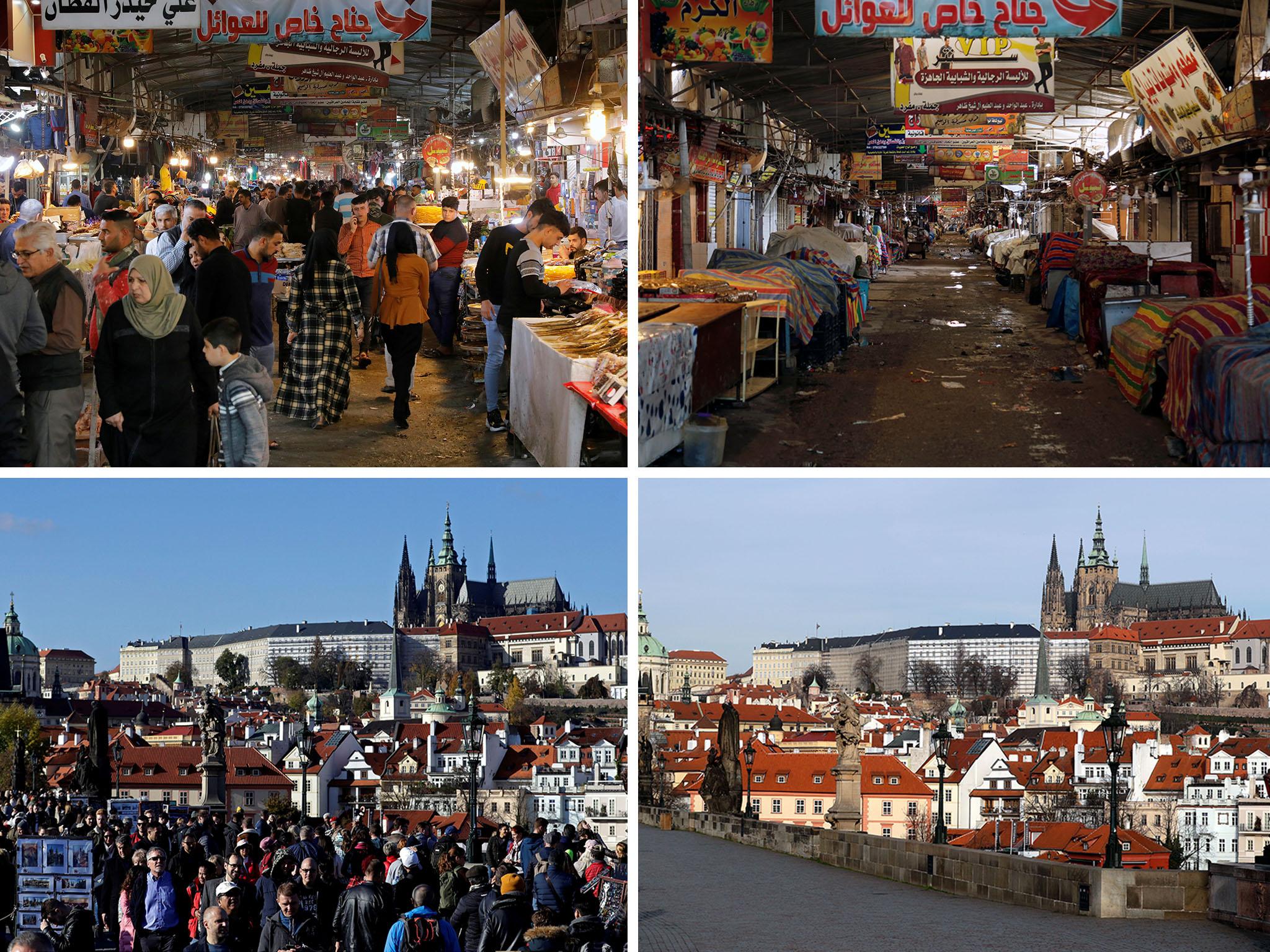 1/20
Top: Nabi Younes market, Mosul
Bottom: Charles Bridge, Prague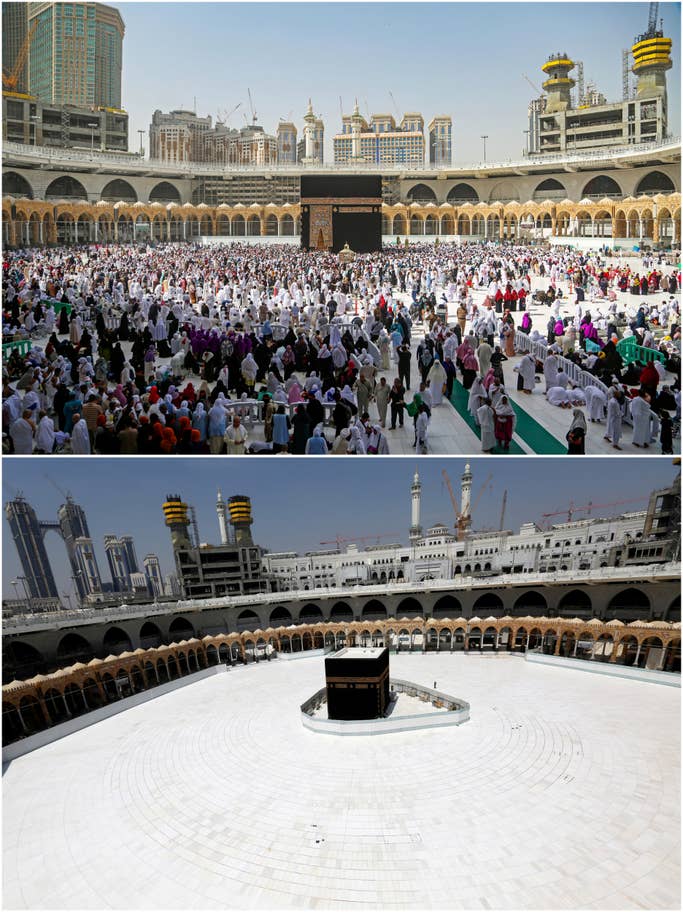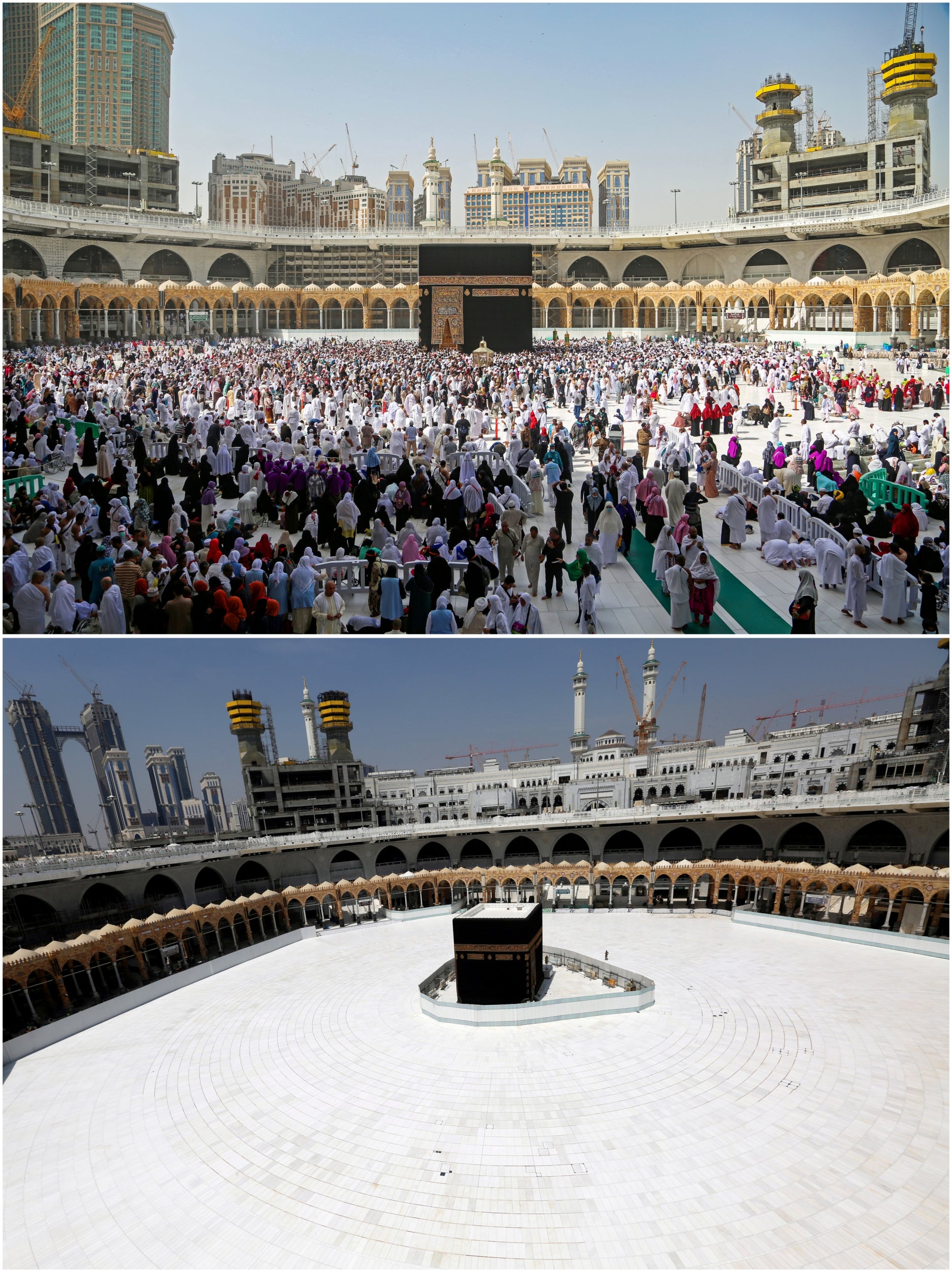 2/20

Grand Mosque, Mecca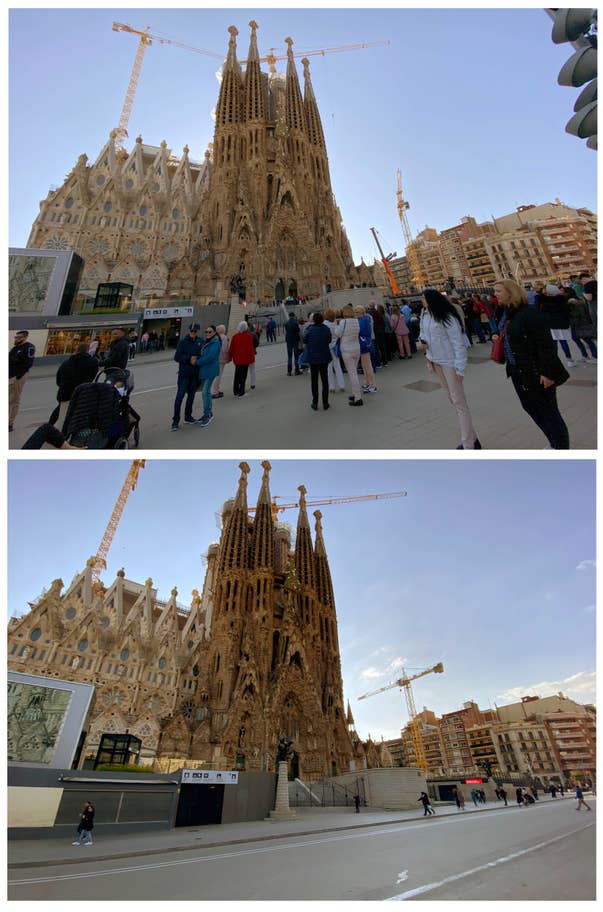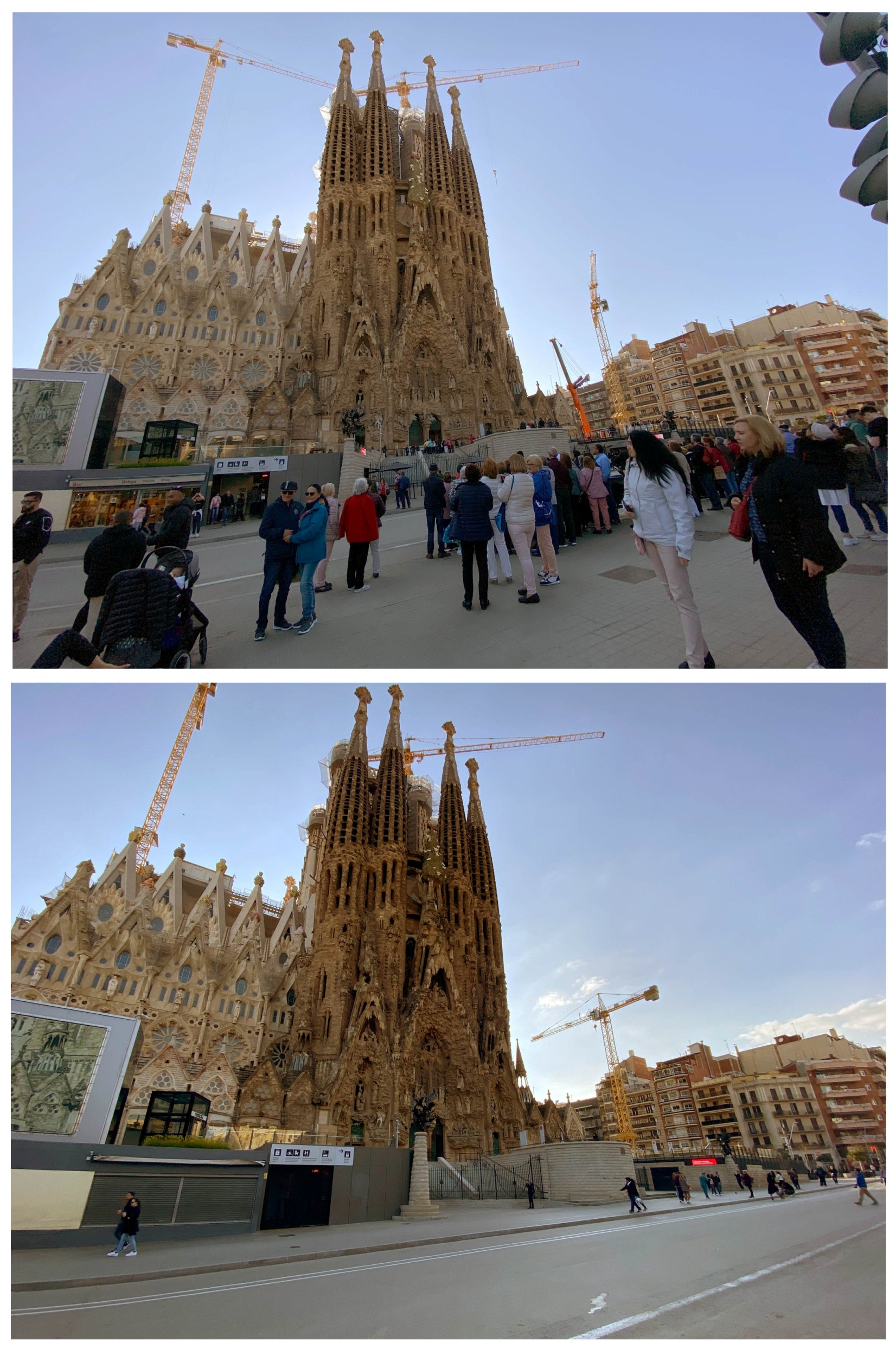 3/20

Sagrada Familia, Barcelona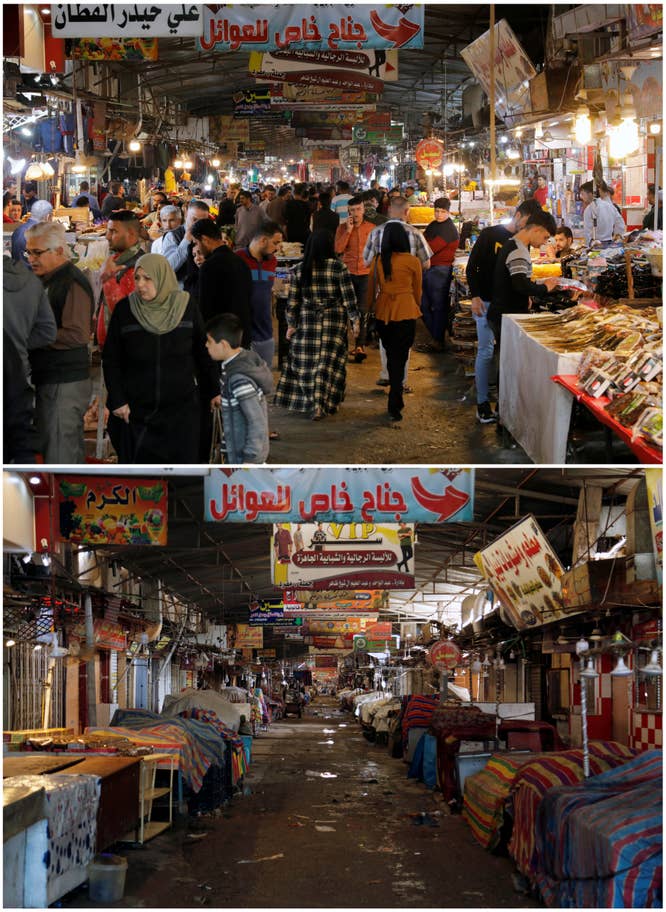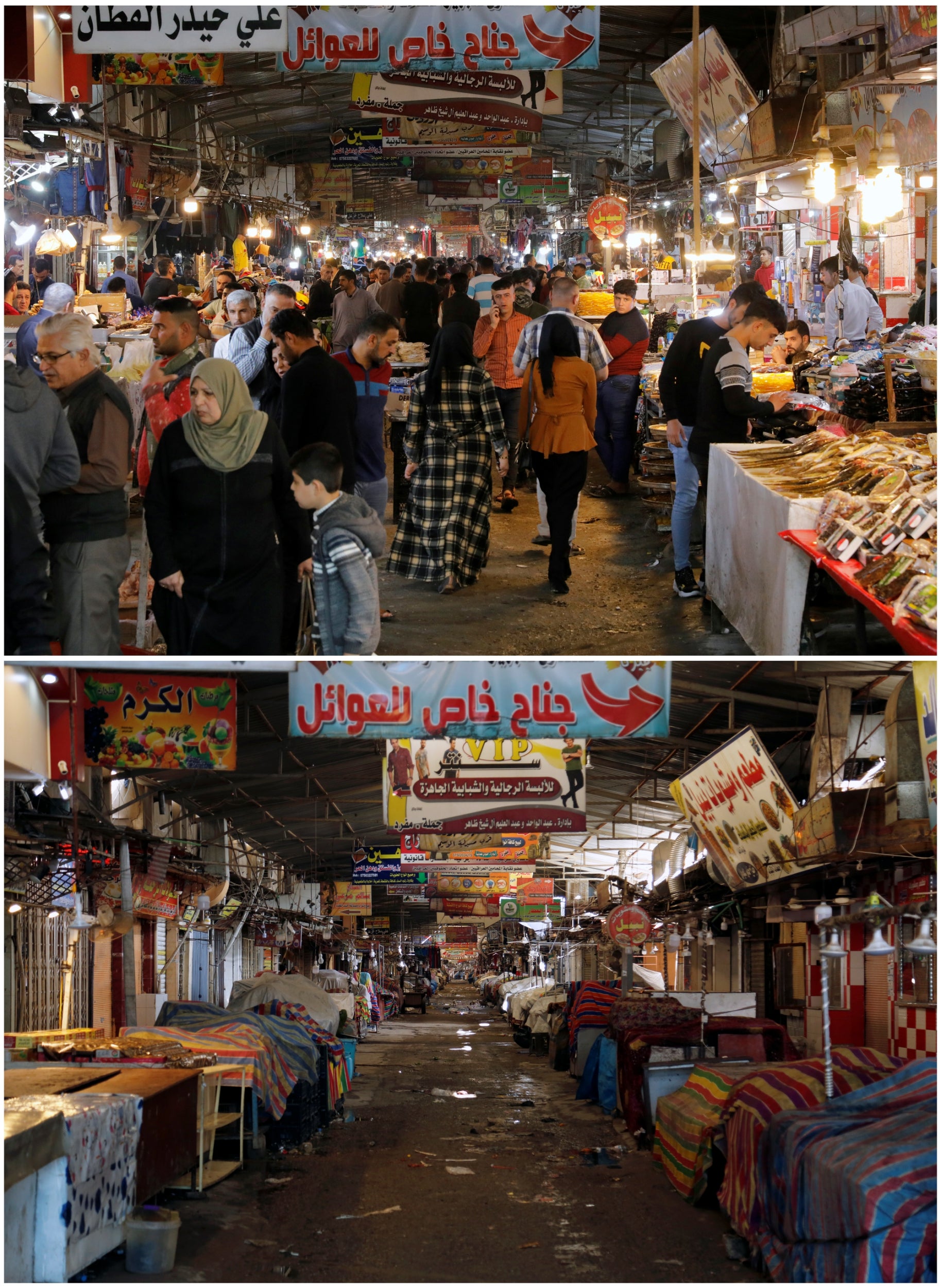 4/20

Nabi Younes market, Mosul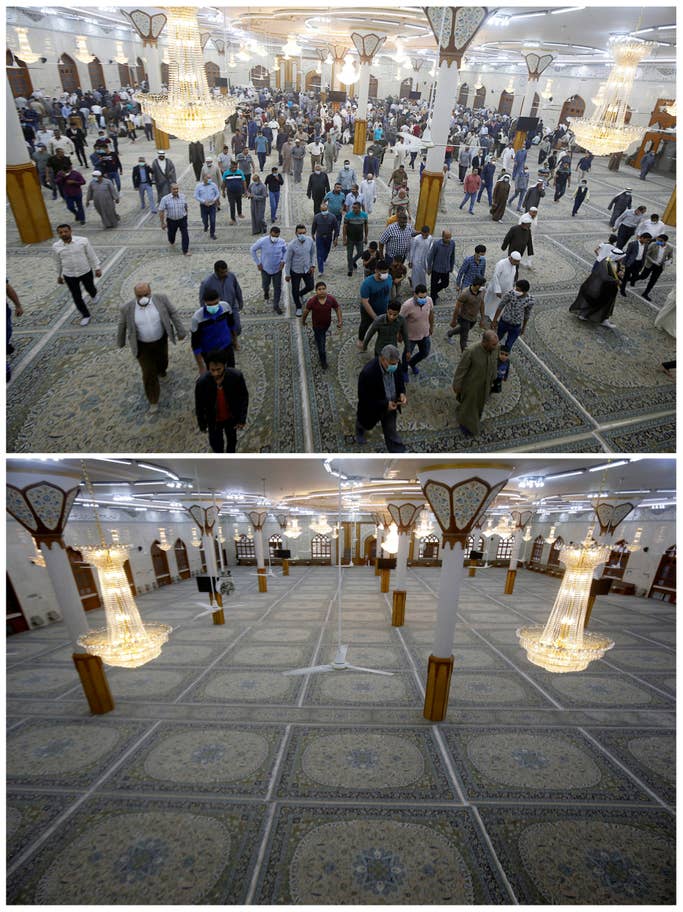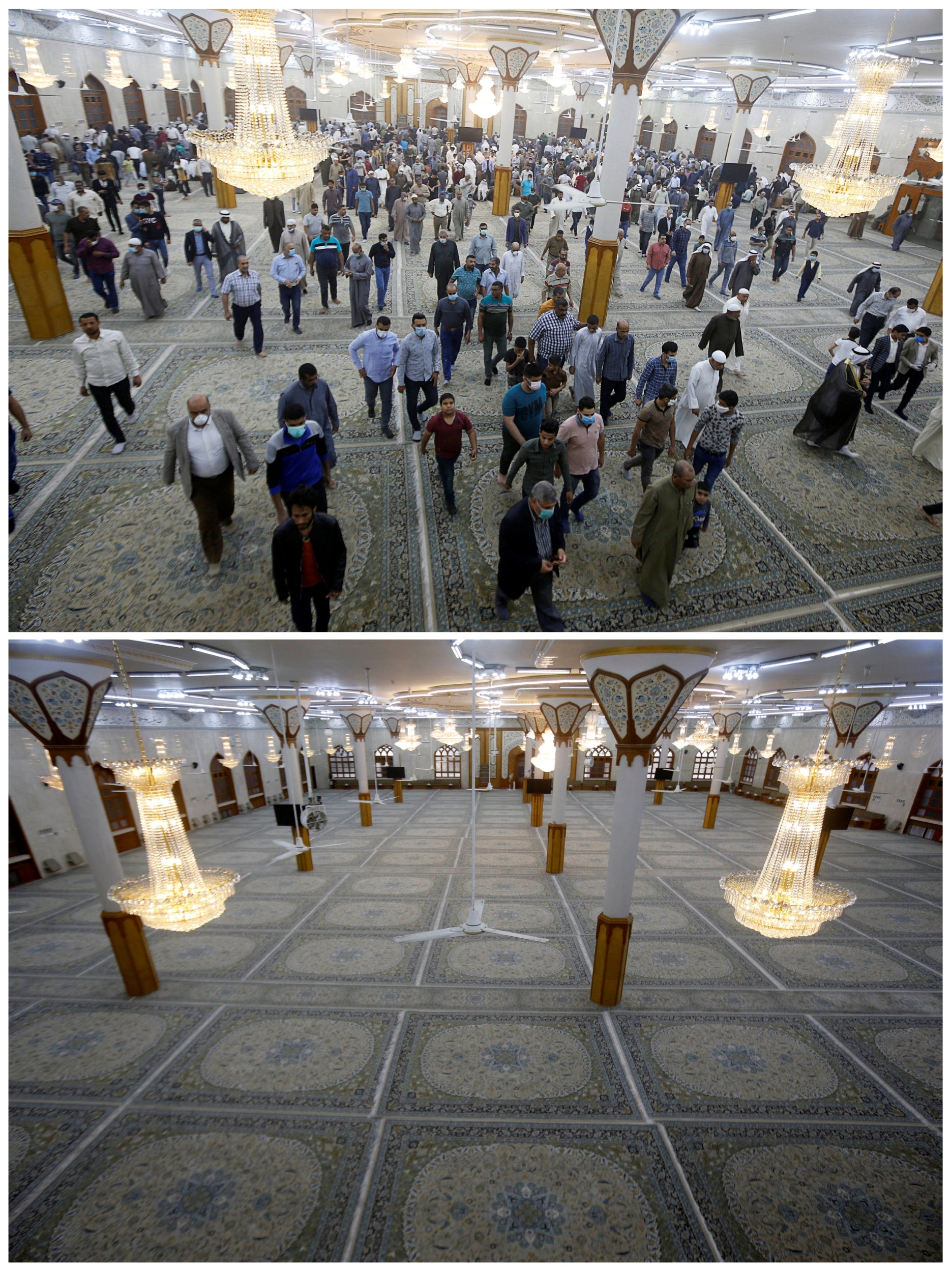 5/20

Basra Grand Mosque, Iraq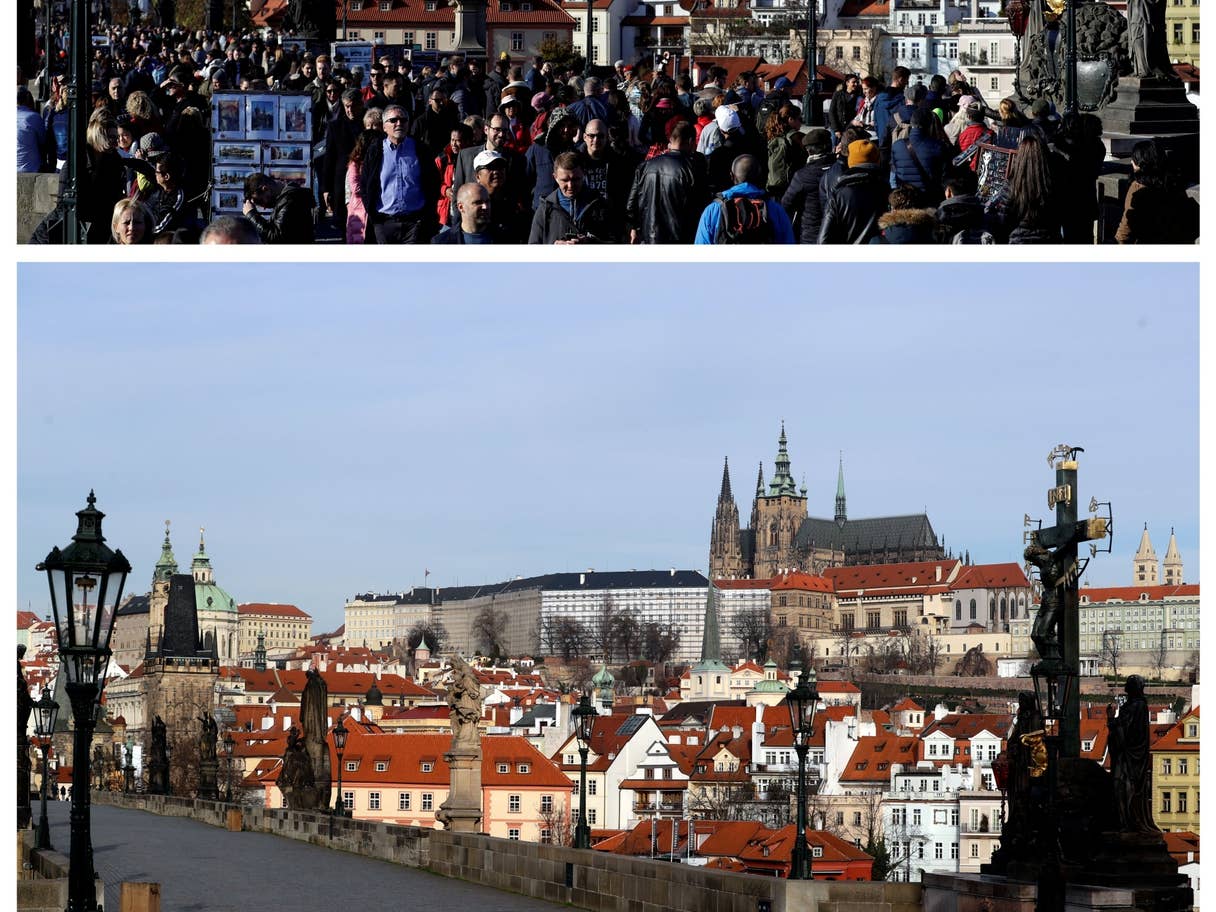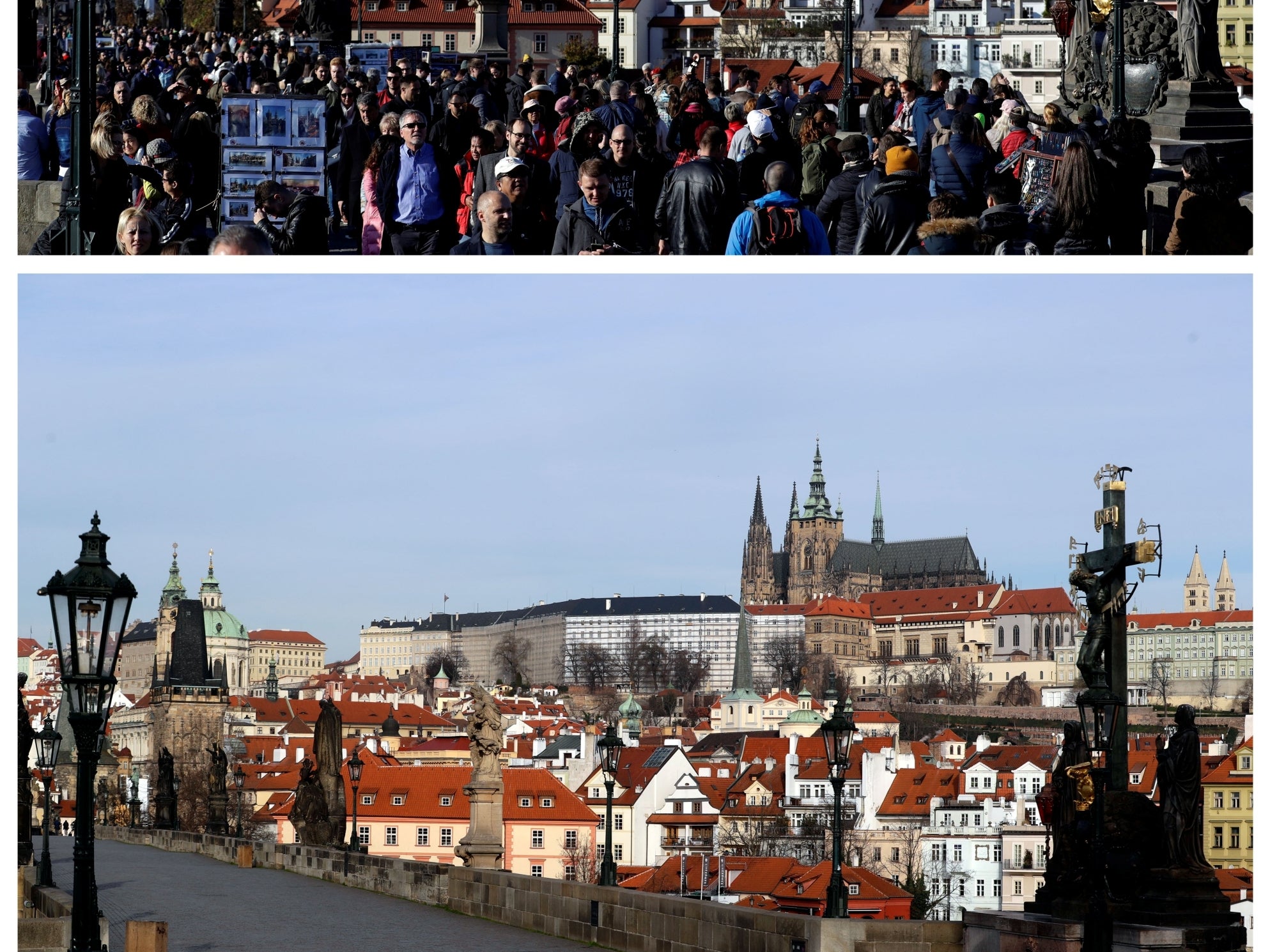 6/20

Charles Bridge, Prague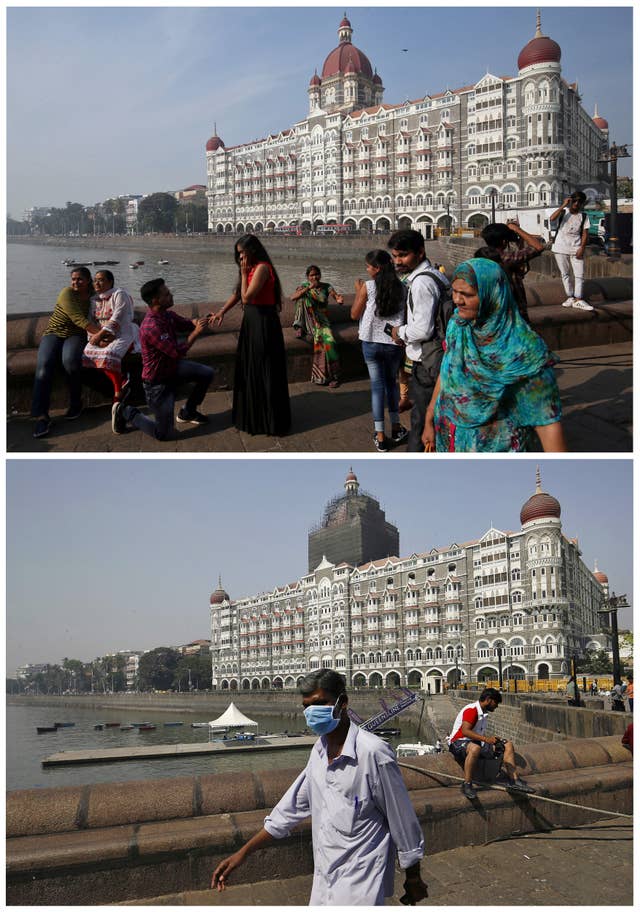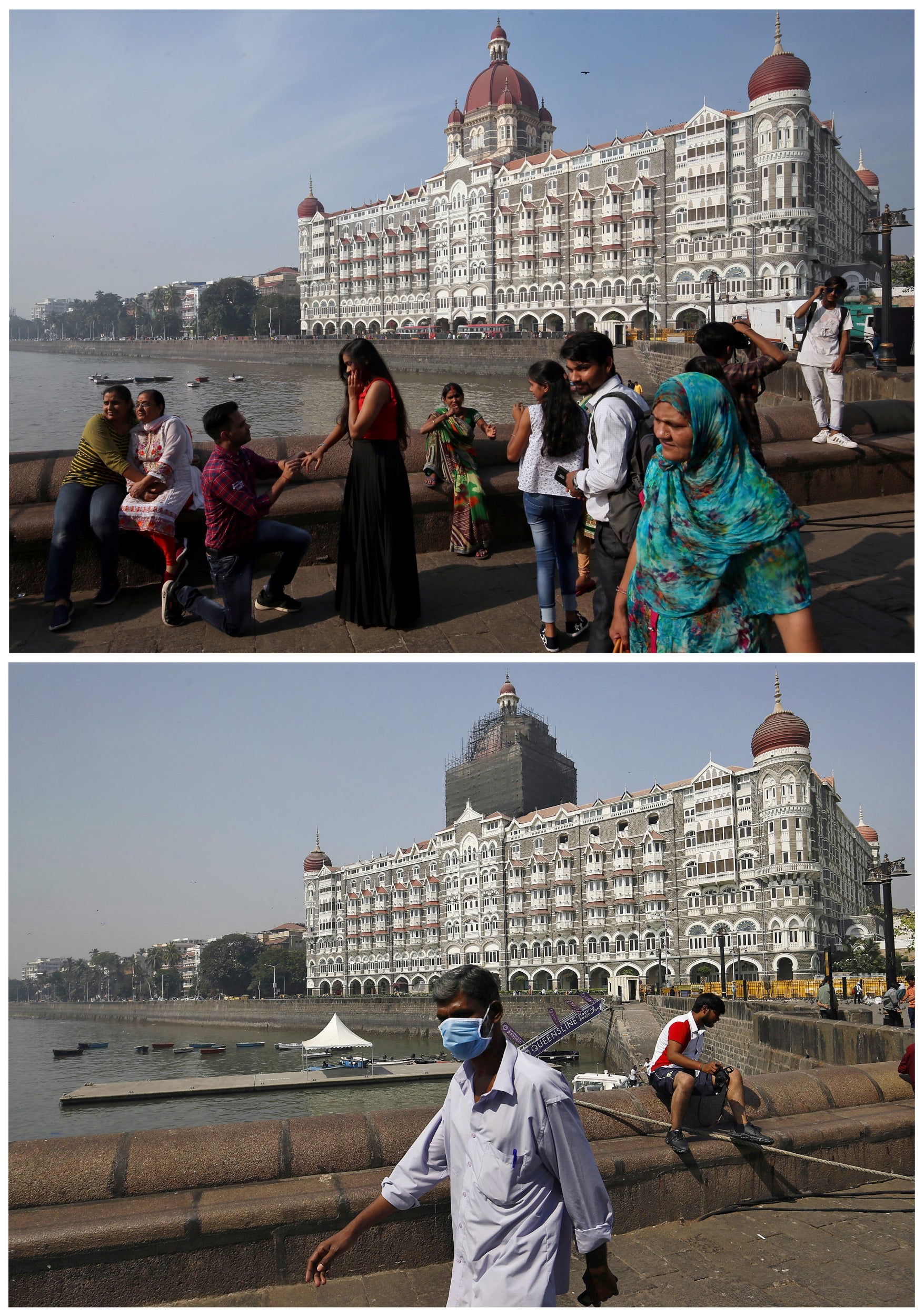 7/20

Taj Mahal hotel, India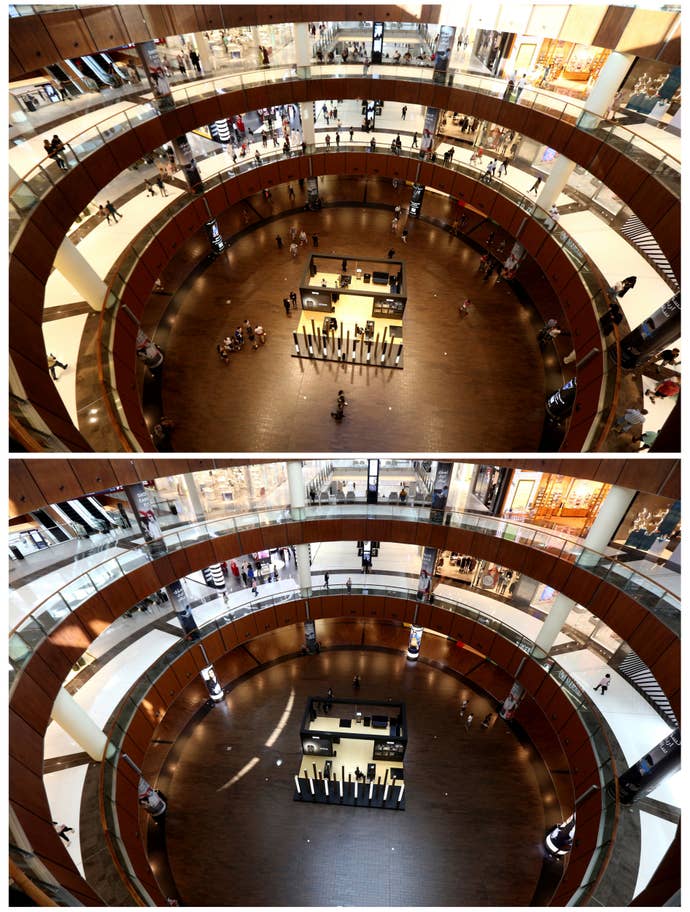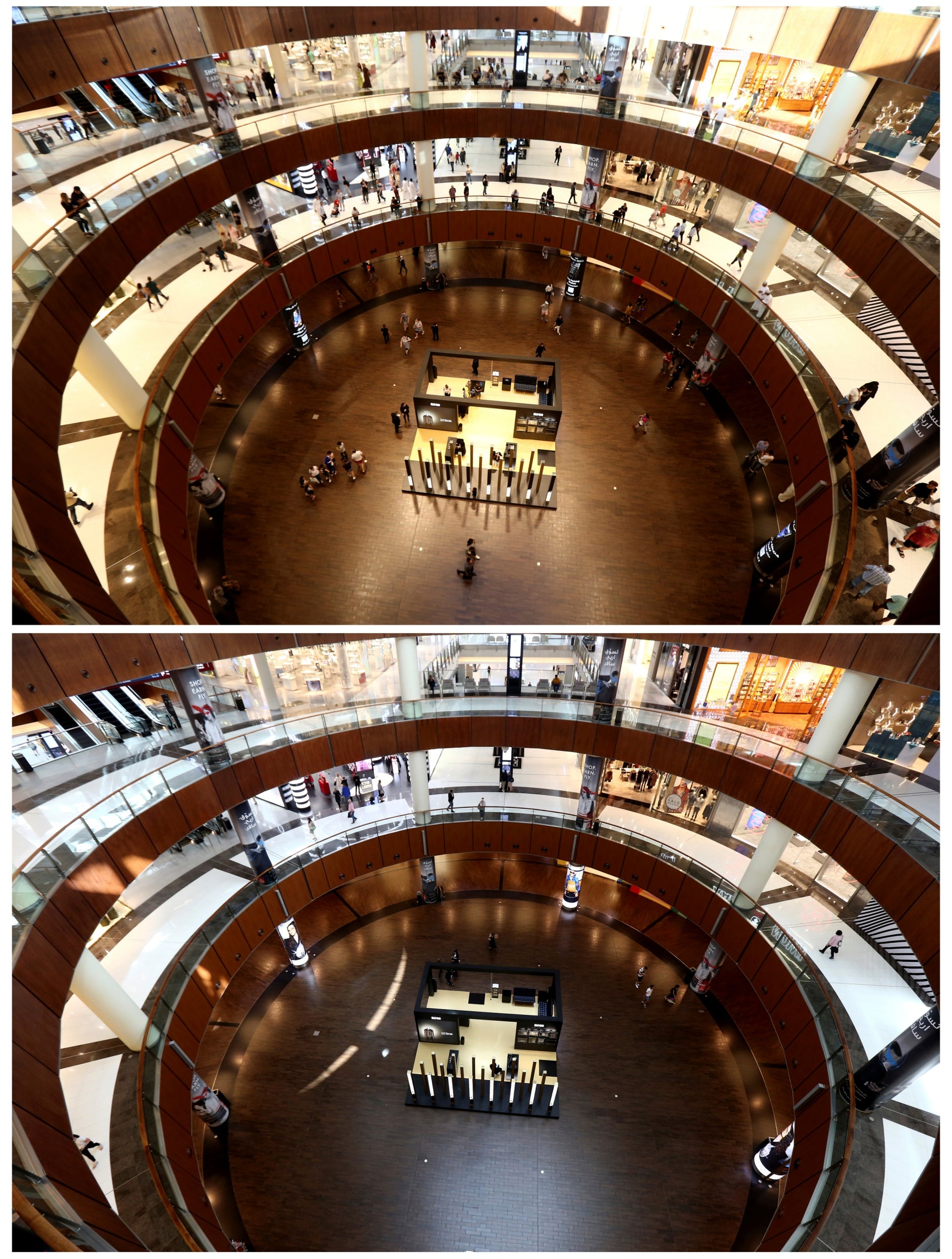 8/20

Dubai Mall, UAE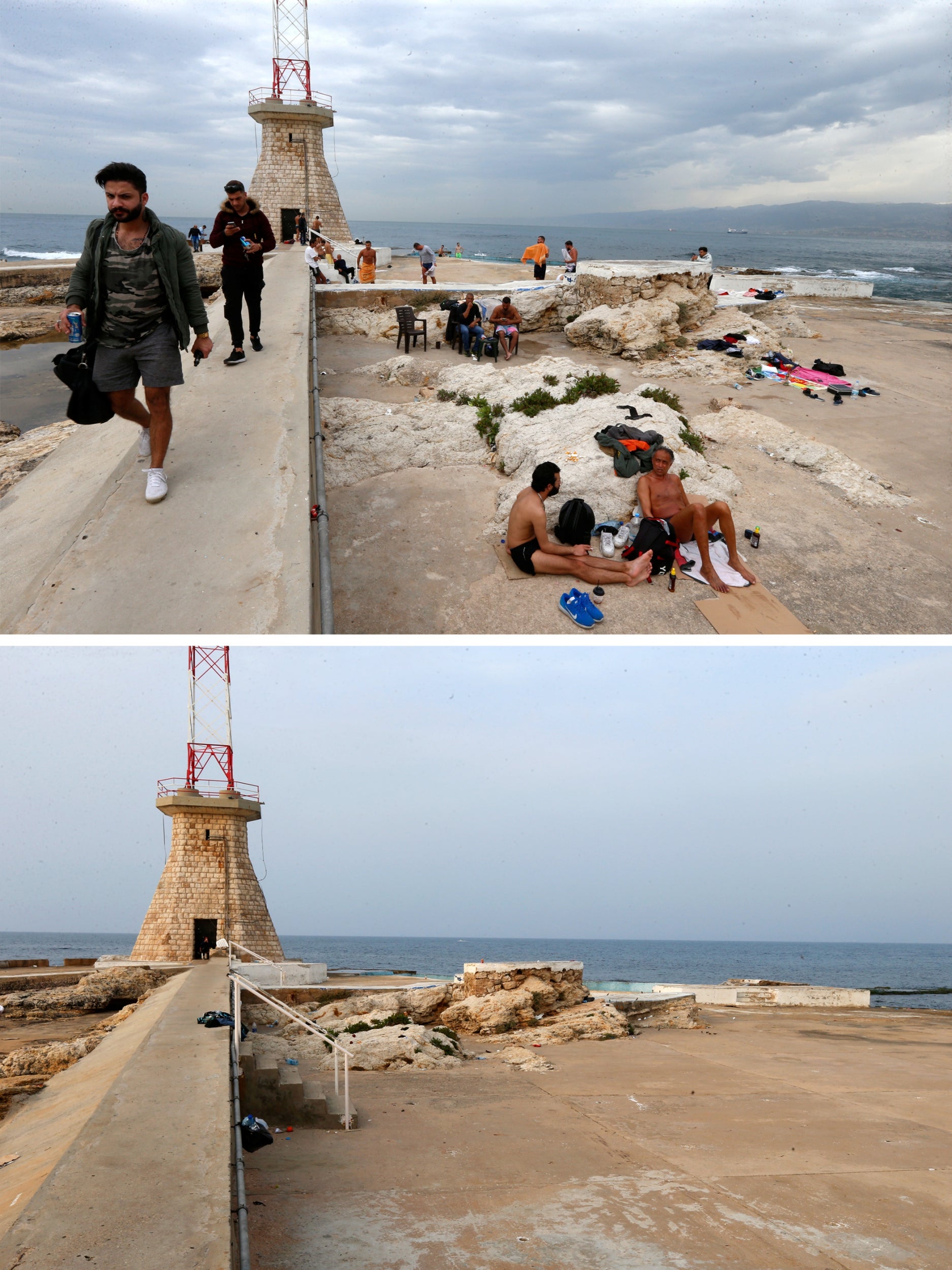 9/20

Beirut March, Lebanon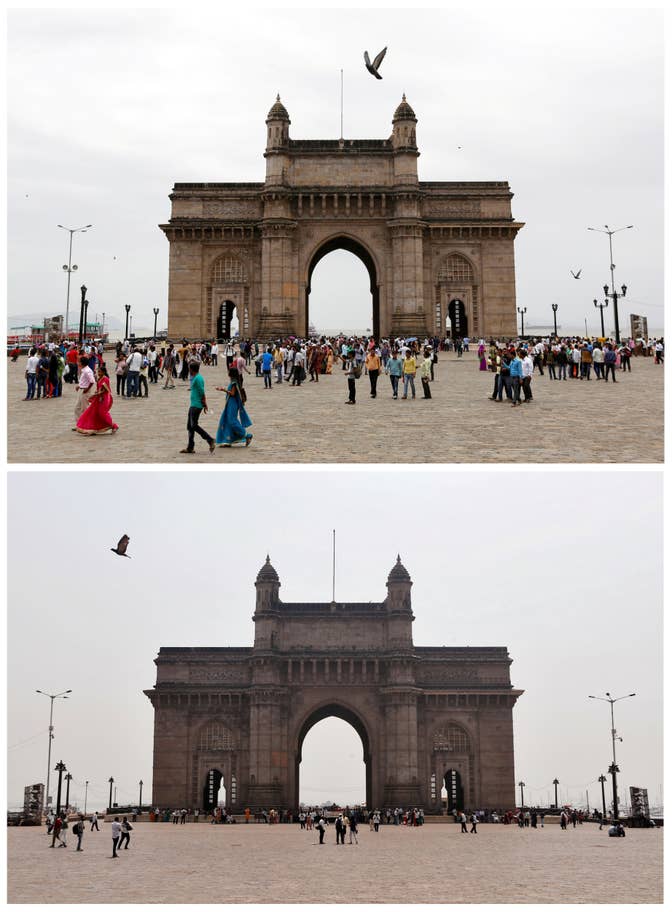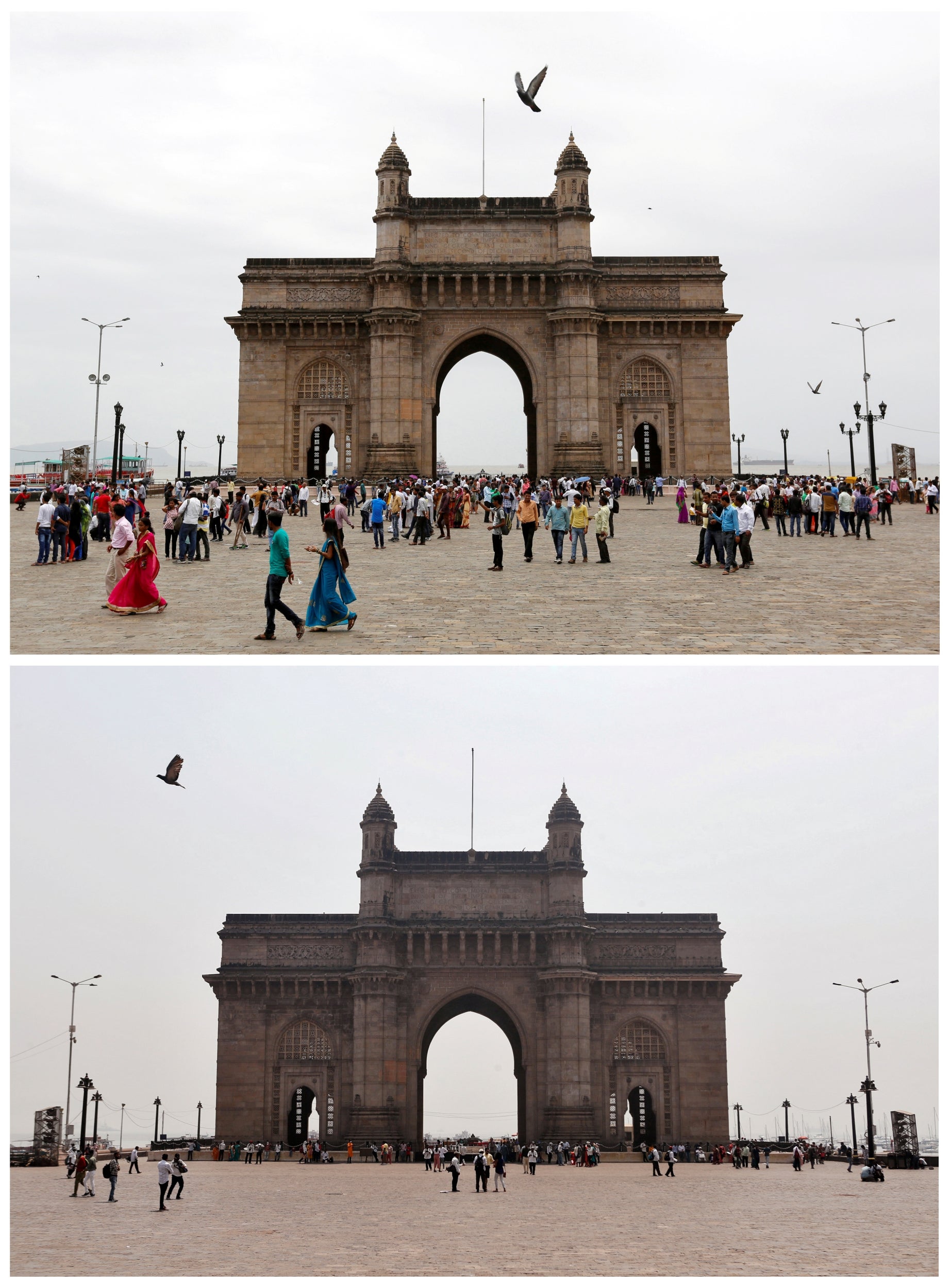 10/20

Gateway of India, Mumbai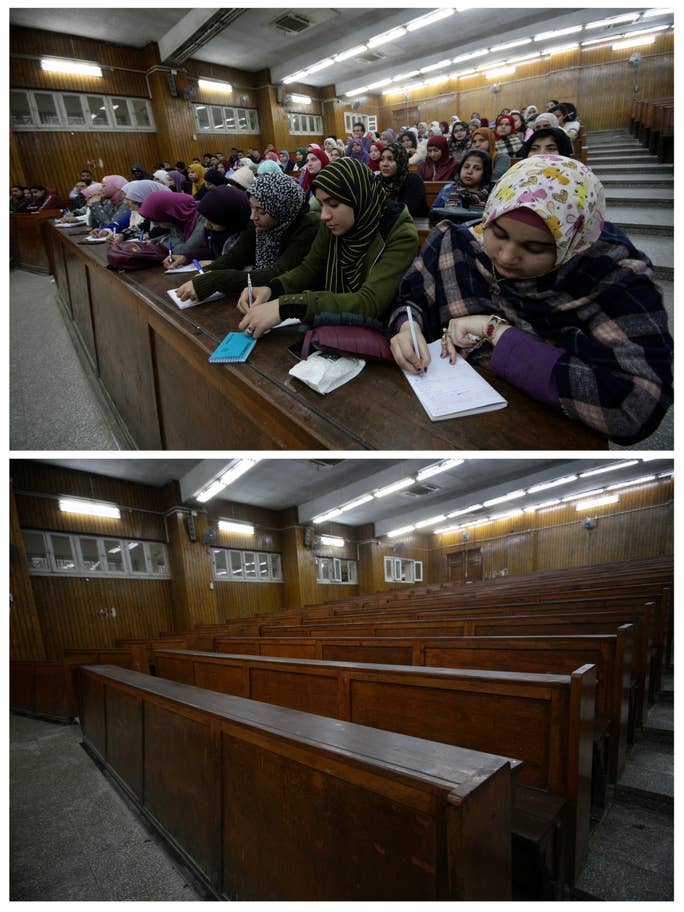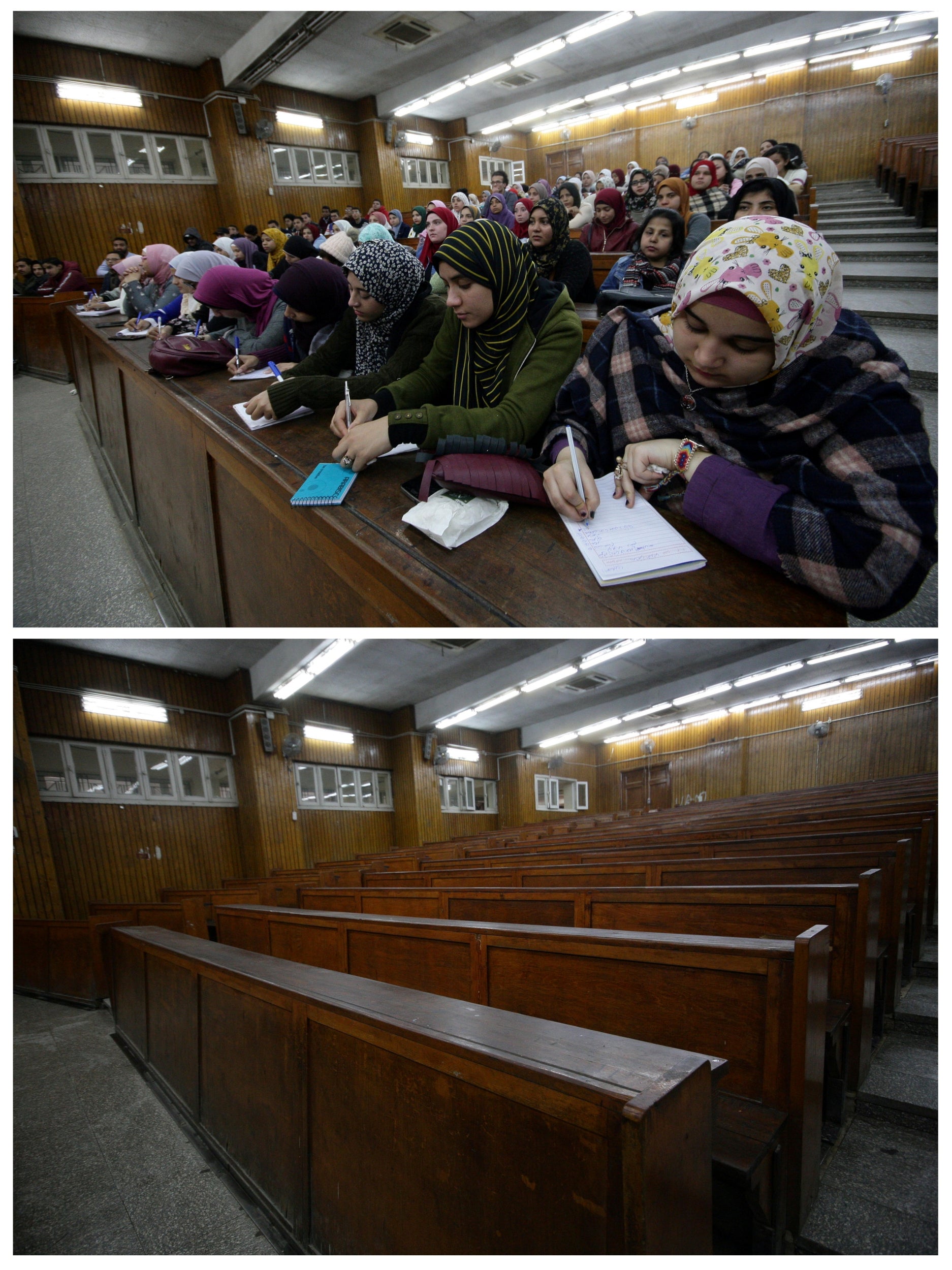 11/20

Cairo University, Egypt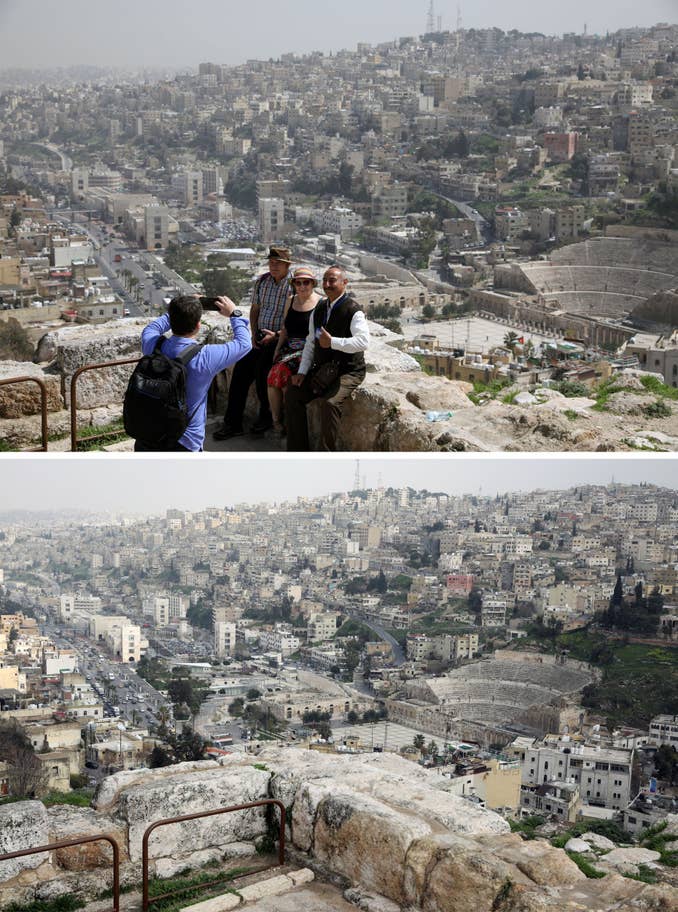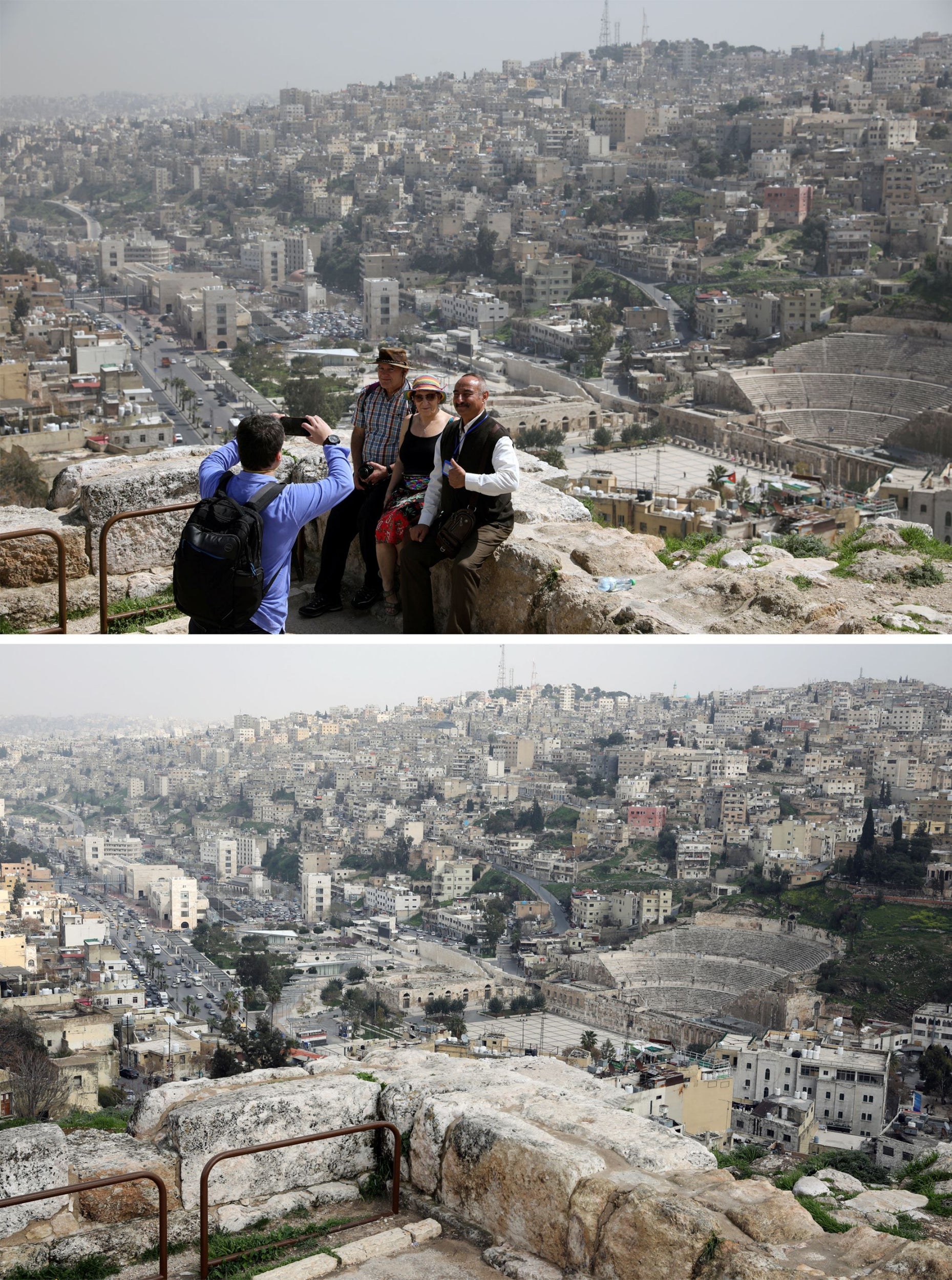 12/20

Amman Citadel, Jordan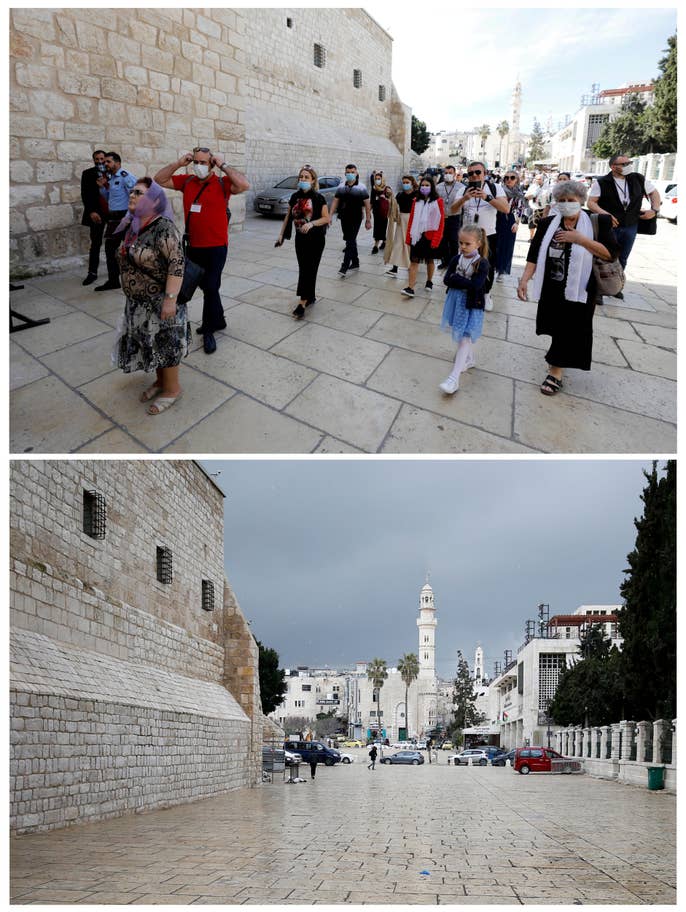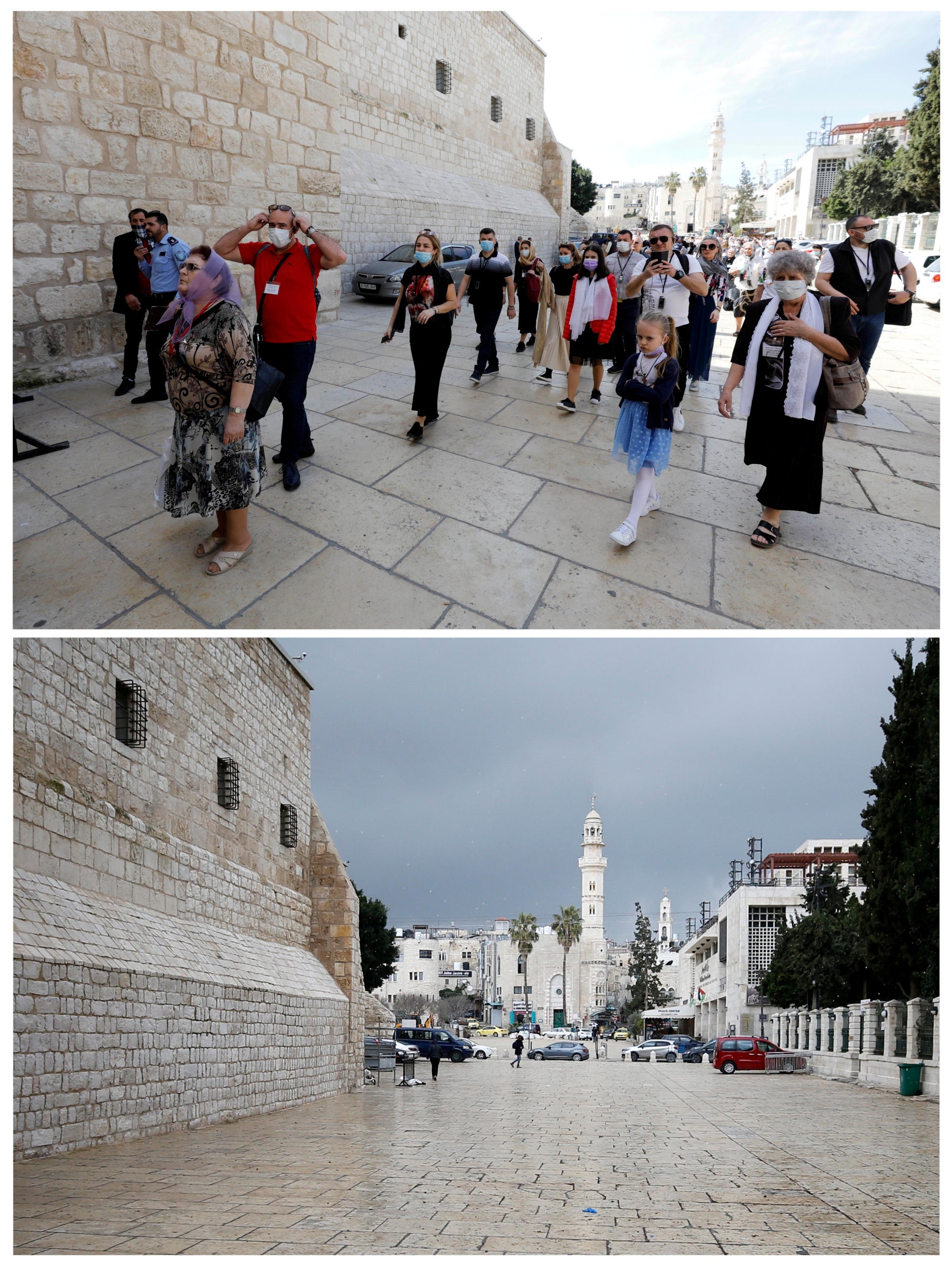 13/20

Church of the Nativity, Bethlehem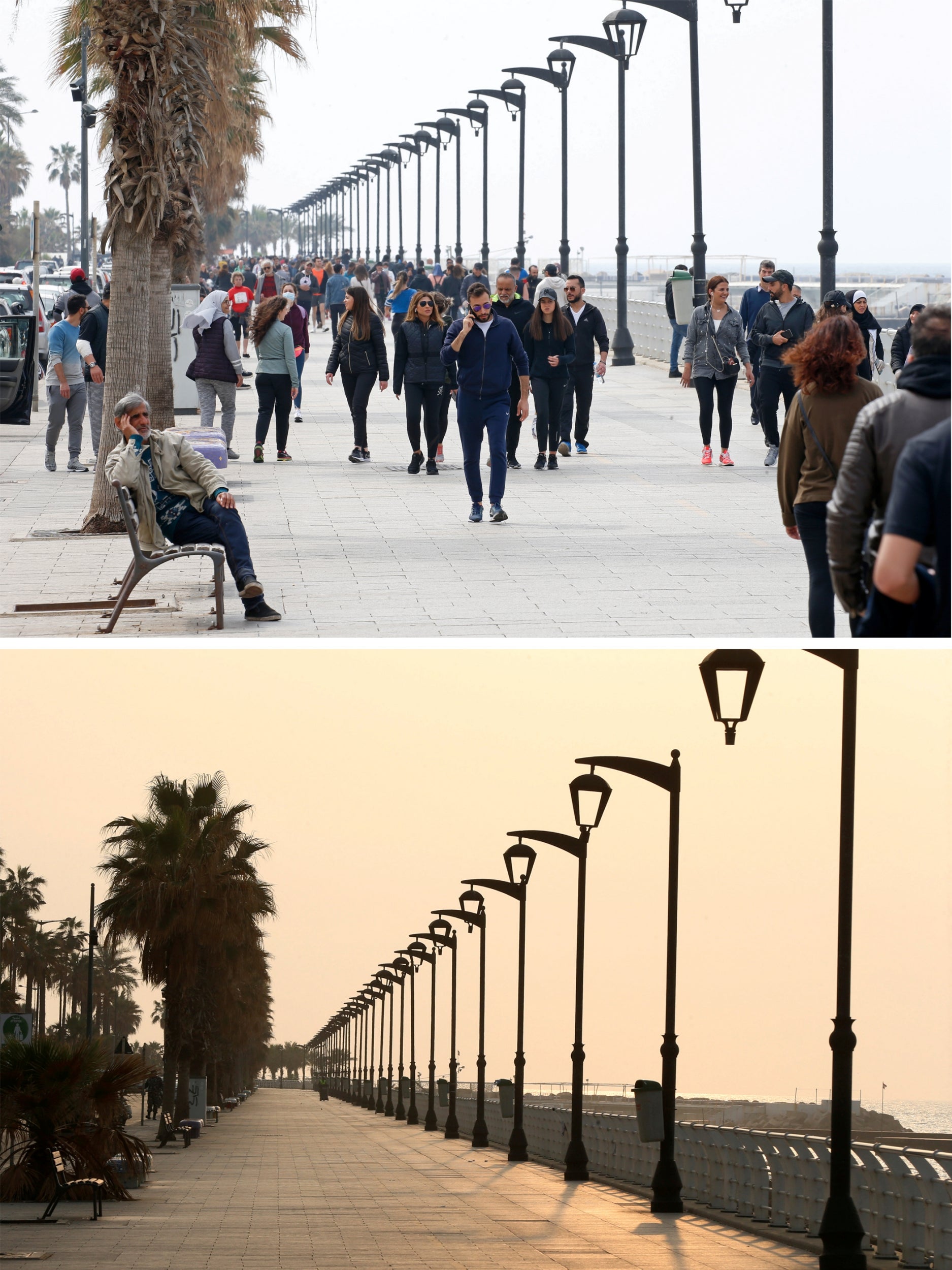 14/20

Beirut March, Lebanon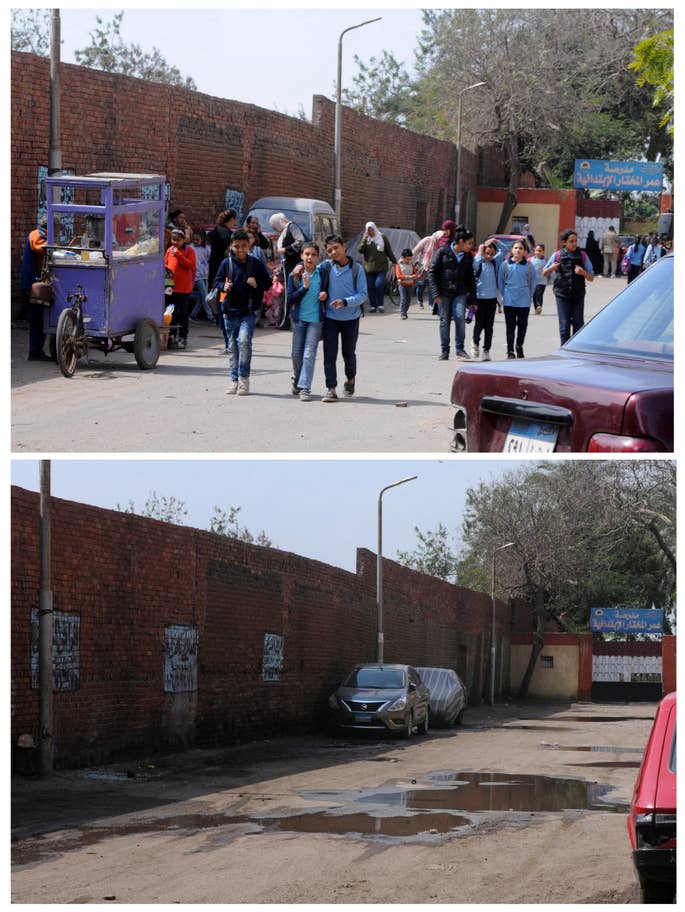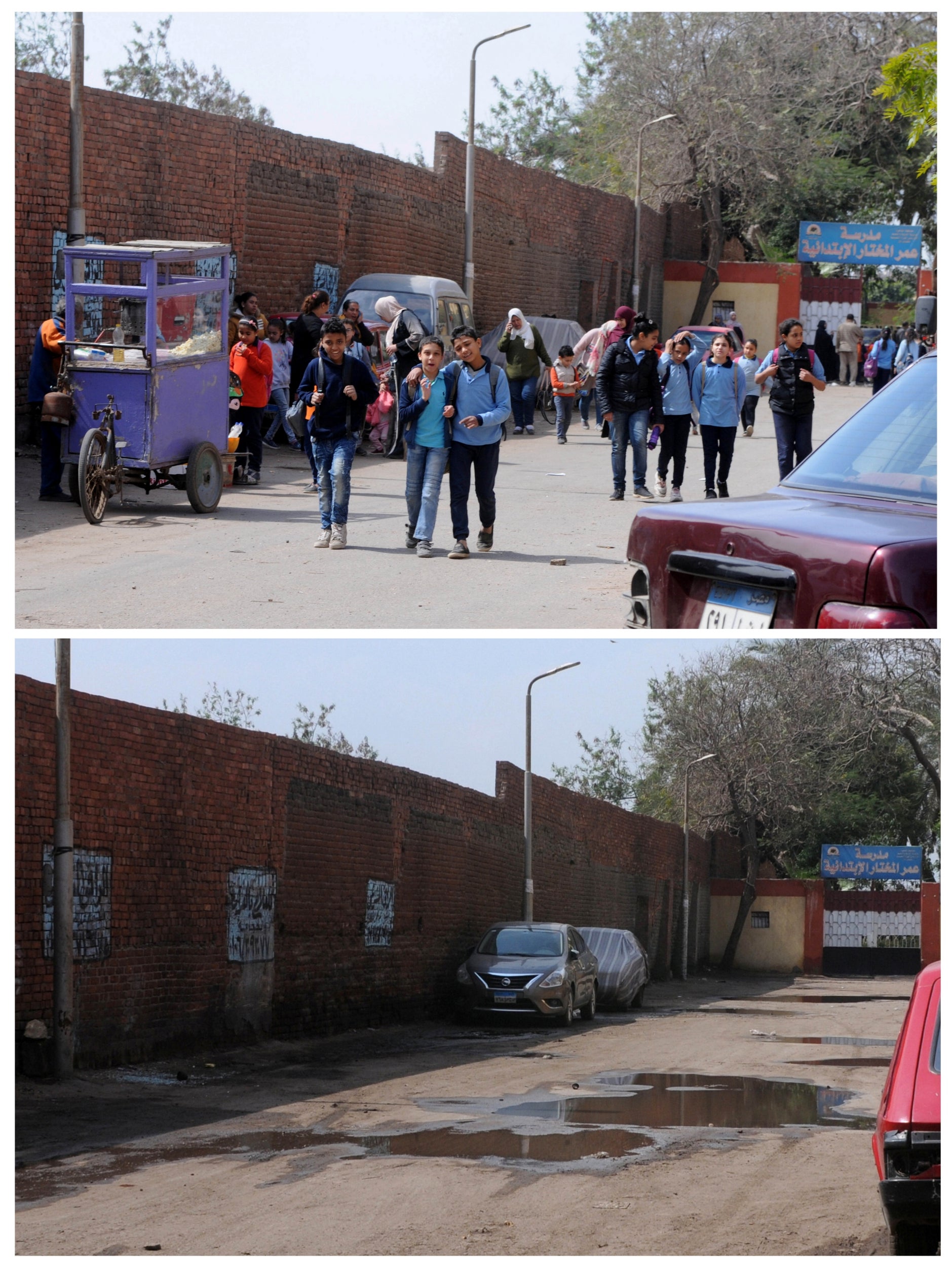 15/20

Cairo, Egypt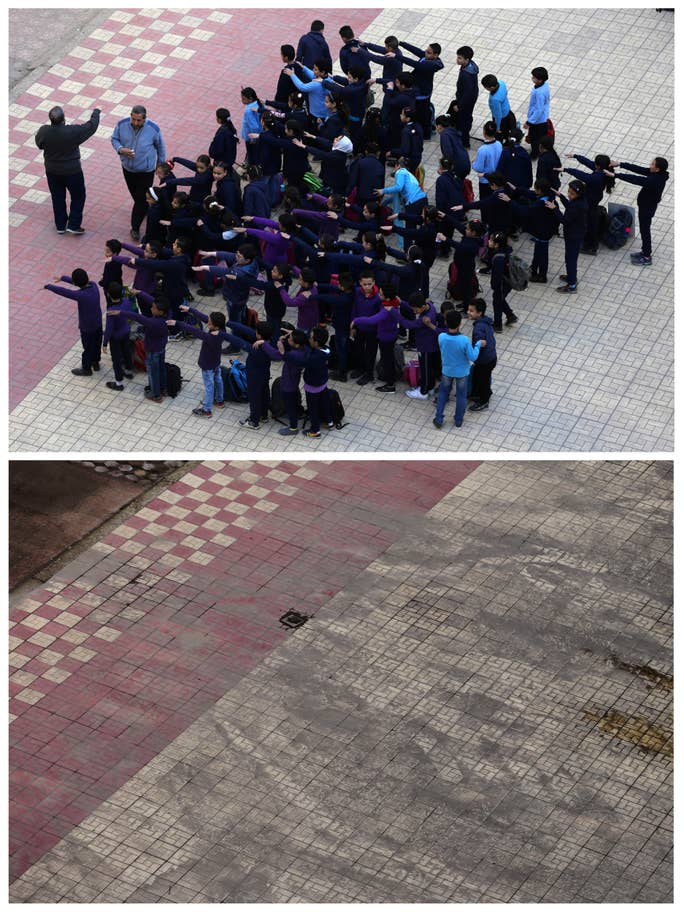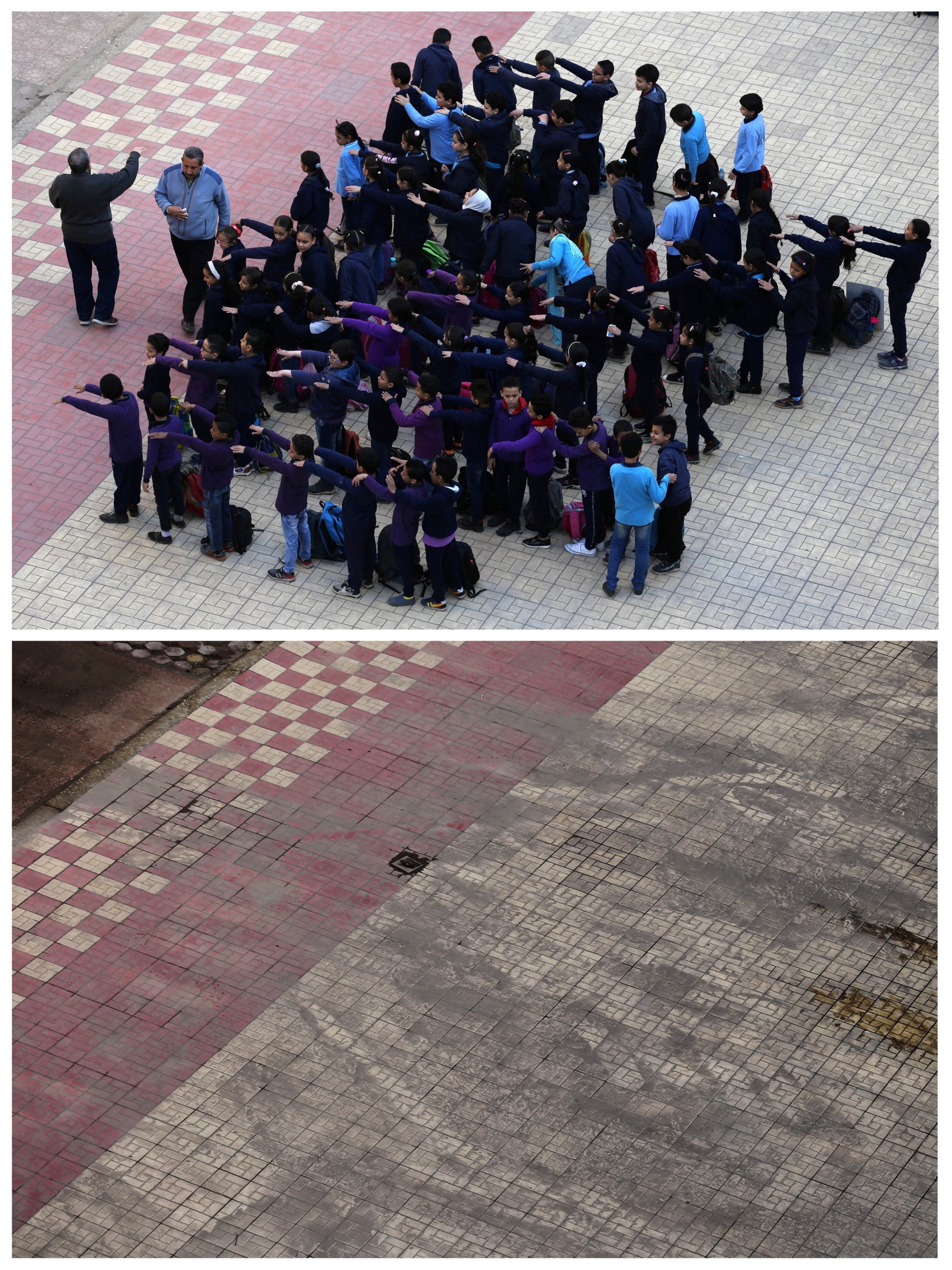 16/20

Cairo University, Egypt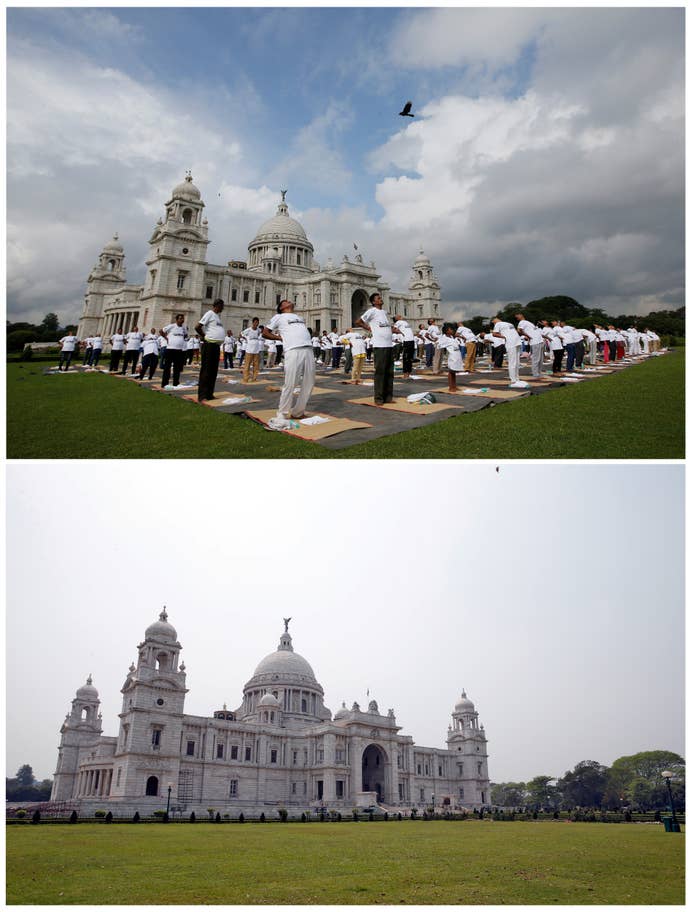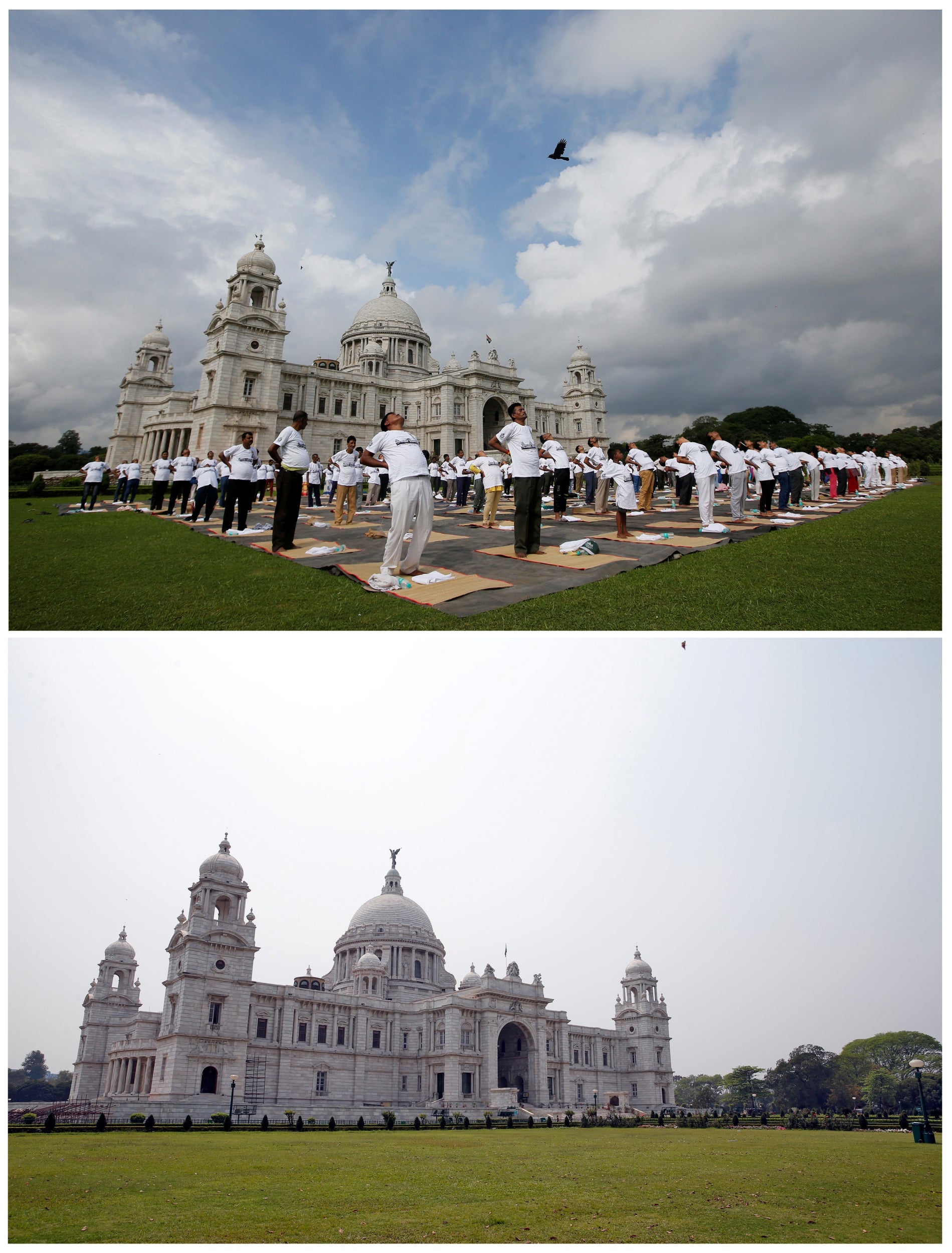 17/20

Victoria Memorial, India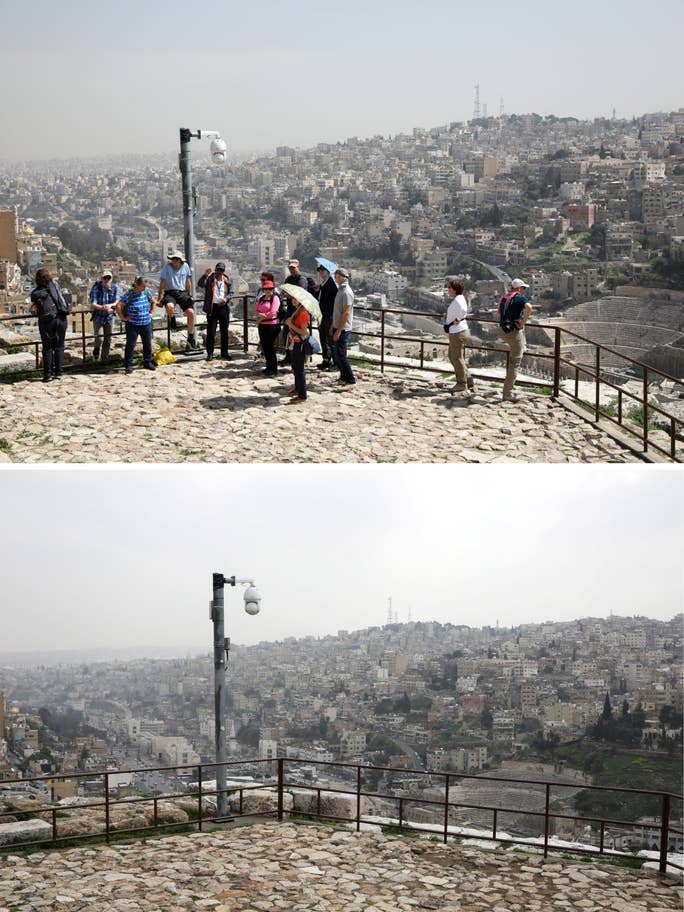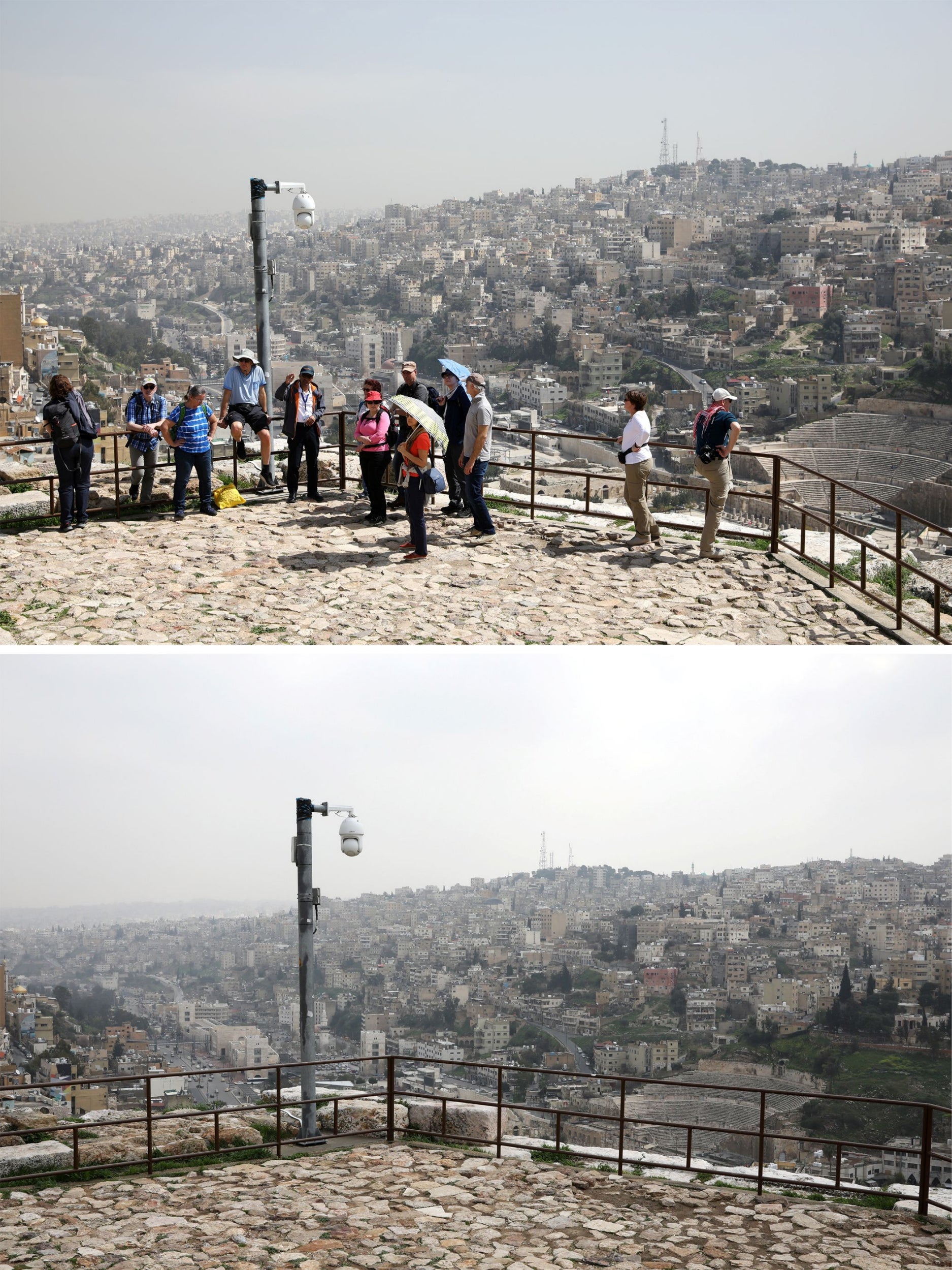 18/20

Amman Citadel, Jordan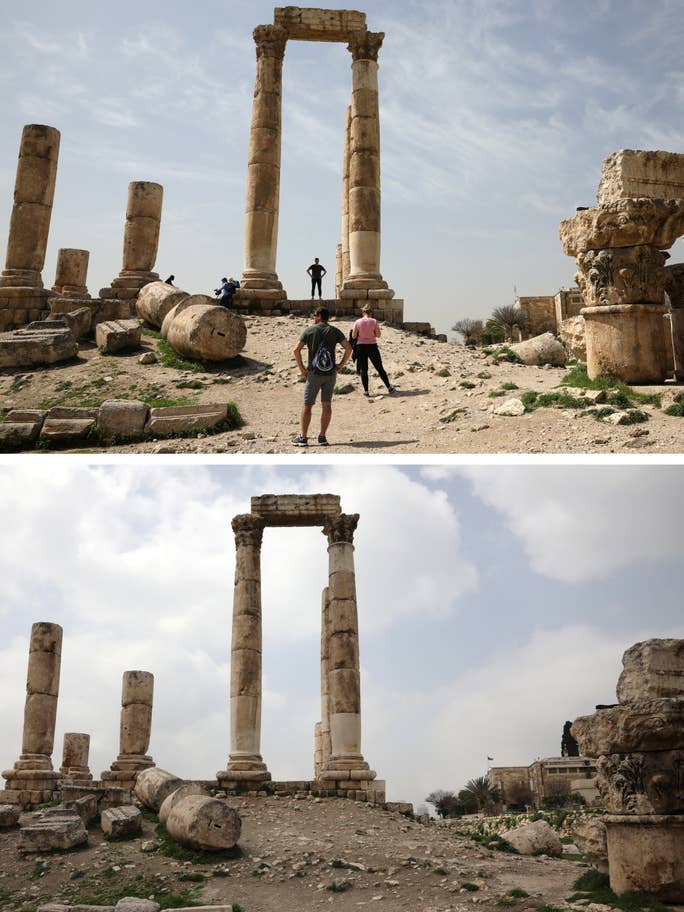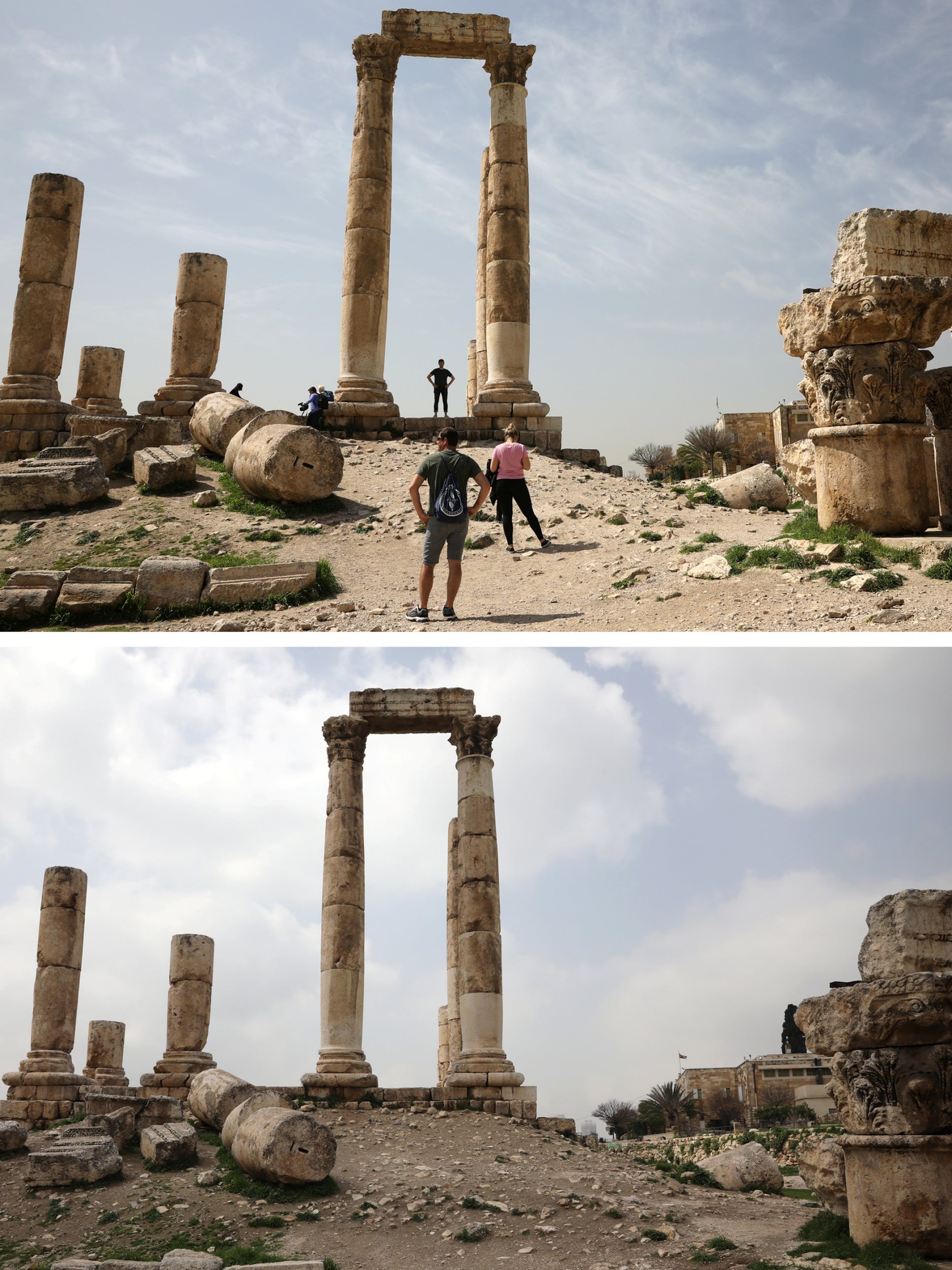 19/20

Amman Citadel, Jordan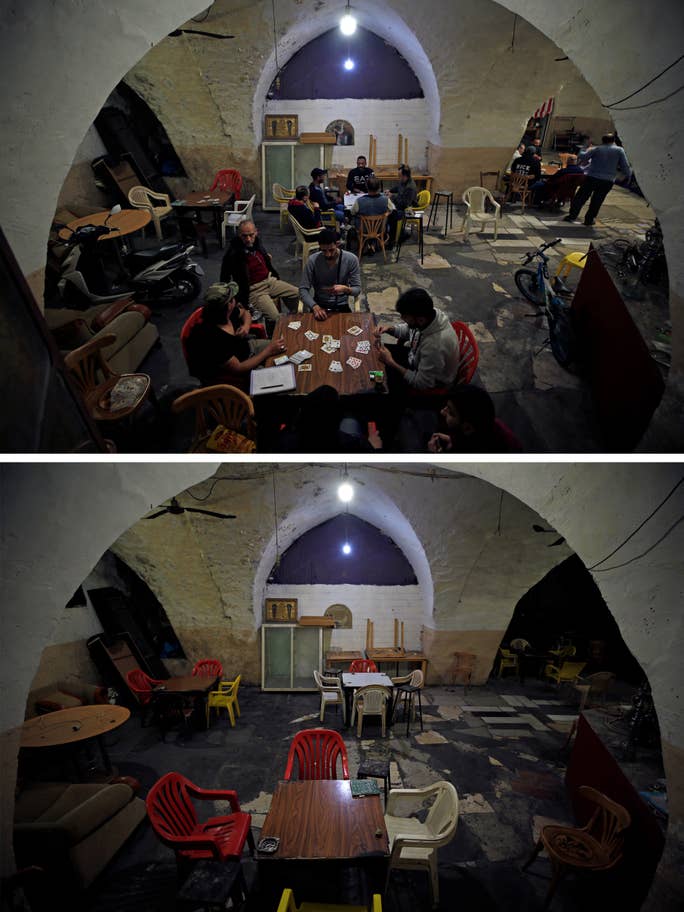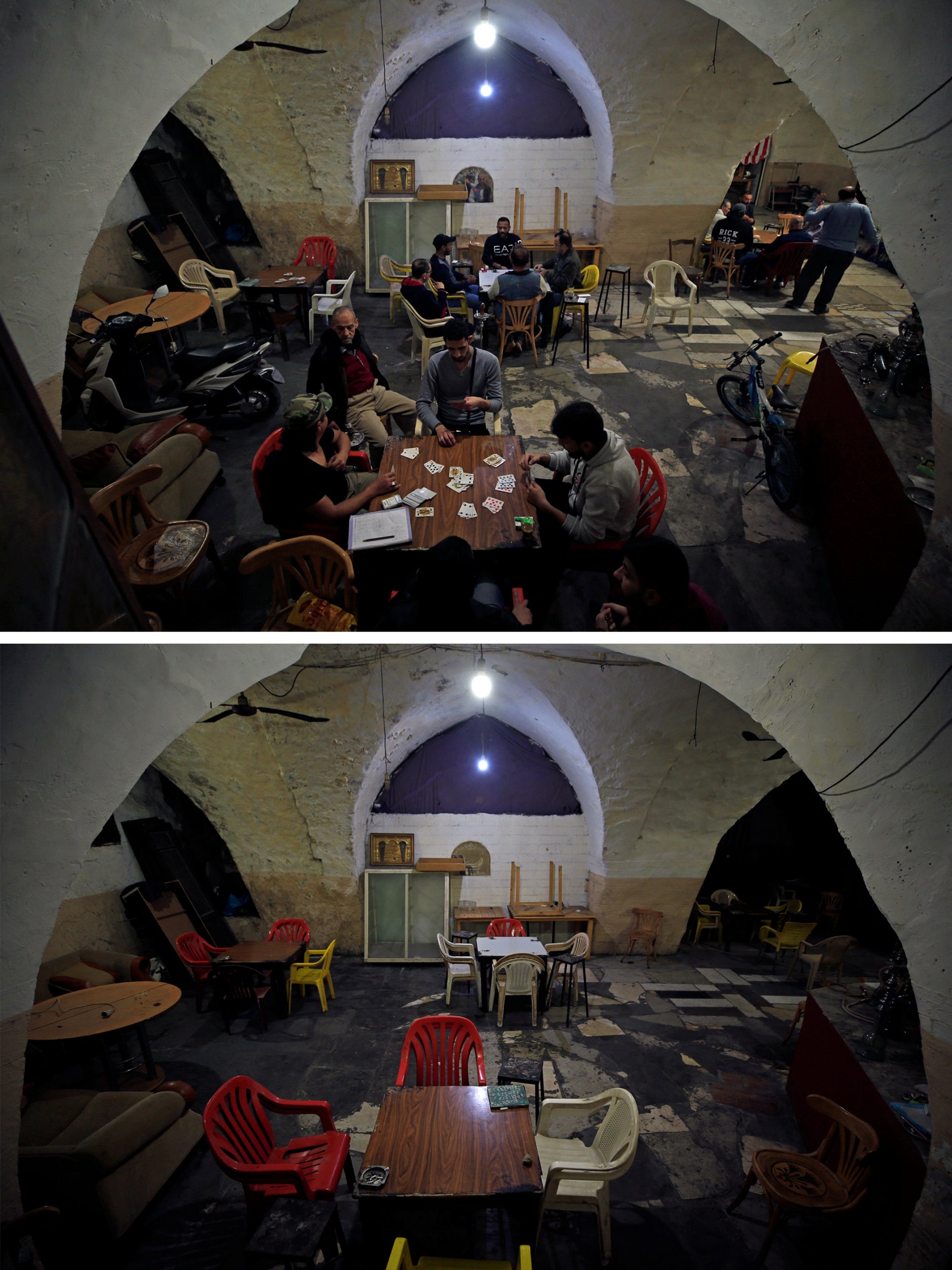 20/20

Sidon, Lebanon

"The UK are showing no efforts currently to repatriate us and others in the same position.The New Zealand government's advice to tourists trapped for the four-week lockdown is to stay in the same place, but there is no financial support from either them or the UK government.

"Some hotels and campsites are closing for the lockdown. My partner is self-employed and neither of us are able to work from NZ, so having to pay for both accommodation here and the rent for our London flat is daunting."

Meya Isaac, who is trying to fly home from Fiji, said: "We're just getting false information again and again and again.

"We can't go via Auckland, we can't go to America, we can't go via Singapore or Australia. So that's it. There are no flights going back to England.

"The government don't regard us as a priority. The closest we may get to help is that the German government may be sending a plane over to Fiji, and if there's enough space then we may be allowed on it."

An FCO spokesperson said: "We recognise that any British people currently overseas may be nervous about the impact of coronavirus on their travel and their health.

"We are in close contact with travel providers and our international partners to provide support to those British people affected by ongoing measures to prevent the spread of COVID-19."

Some airlines, including British Airways, Qantas, Qatar Airways and North American carriers, are continuing to fly long-haul services, but bookings are extremely heavy – and last-minute cancellations are becoming very frequent.

On Monday evening, Etihad abruptly said all non-UAE citizens would be barred from all flights.

Emirates, the biggest carrier of intercontinental passengers in the world, is closing down its entire operations on Wednesday.

Source: Read Full Article